The Ultimate Guide to Barcode Label Printing
Entering the realm of barcode label printing might seem challenging with an array of printers, labels, and software to decipher. But fear not! This guide will simplify the process, helping you select the right tools for your barcode label printing needs by exploring several significant questions and paving the way to streamline your operations effectively.
1.What is the Difference Between a Barcode and Label Printer?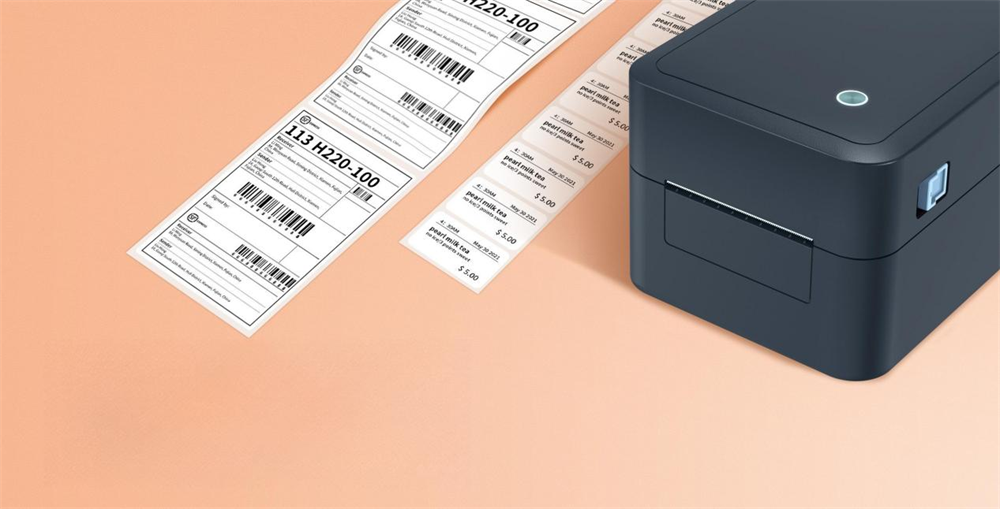 A barcode printer and a label printer might seem alike at first glance, but their primary purposes differ. Label printers are versatile devices used for creating labels and tags. They are perfect for jobs that need various kinds of printouts in a compact format.
In contrast, barcode printers are specialized tools focused on printing barcodes and identification tags. They excel in producing unique identifiers that are crucial for inventory management, product tracking, and other similar applications. The crux of the matter is that while both printers can generate labels, barcode printers are specifically tailored for creating unique, scannable codes that serve identification and tracking purposes.
2.Which Type of Barcode Label Printer Should You Choose?
When it comes to selecting a barcode label printer, the choice can start from which printing technology you should choose depending on your specific needs and the nature of your operations. Let's take a closer look at the three primary types: direct thermal, thermal transfer, and inkjet barcode printers.
Direct Thermal Barcode Printers
Direct thermal barcode printers are the rapid-response units of the short-term labeling world, harnessing the power of heat-sensitive materials to create your labels. 
With no need for ink or toner, these printers are the epitome of efficiency. They are capable of producing sharp images with resolutions up to 300 dpi, which although not the highest, perfectly serve their purpose for shipping labels, address markers, price tags, and organization identifiers.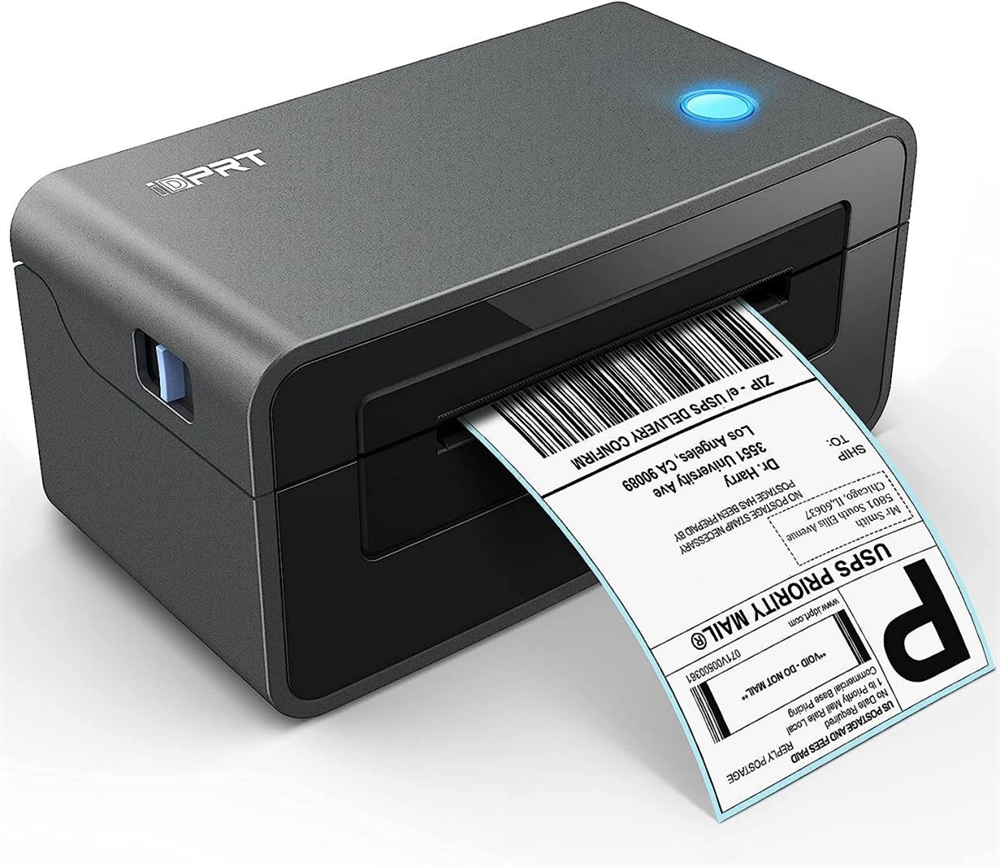 They are the backstage magicians of businesses that need immediate, high-turnover labeling solutions, taking practicality to the next level.
Thermal Transfer Printers
Thermal transfer printers, the titans of long-lasting labels, use a unique heat-based transfer process that applies ink from a ribbon onto the label. 
These machines can deliver resolutions up to 600 dpi, ensuring that even under the harshest conditions, your labels will be as clear as day. Perfect for industrial applications, outdoor uses, and asset tagging, they are the cornerstone of businesses that require durable labeling solutions. 
If you're in the market for barcode labels that can stand the test of time and weather the storm, these steadfast printers are your rock-solid solution.
Inkjet printers, the virtuosos of colorful labels, utilize a symphony of droplets from their high-capacity ink cartridges to create labels that are as vibrant as a painter's palette. 
They are the masters of creating high-quality, vibrant labels that catch the eye and demand attention. With their high-resolution printouts, they inject a dash of charm into retail and product labeling, where aesthetic appeal is just as important as the information being communicated. They are the perfect blend of form and function, making them an indispensable tool in businesses that value the power of visual communication.
However, inkjet printers needs regular ink replacement and maintenance, and the printing speed is relatively slow. Therefore, for applications that prioritize user-friendliness and high efficiency, this type of printer may not be suitable.
Thermal and thermal transfer printers excel at barcode printing due to their high-quality, precise output, and durability. These printers are perfect for high-volume printing in places like warehouses and retail stores. 
They also offer versatility with print sizes, accommodating various label sizes while ensuring consistent print quality. With no risk of ink bleeding, the printed size is always accurate. These qualities make thermal barcode label printers the practical choice for printing barcodes on labels.
Thermal barcode label printers can be categorized into three types based on their application: desktop, portable, and industrial printers.
Desktop Barcode Label Printers: Compact and perfect for low to mid-volume printing, these printers, like the HPRT HT300 4" Thermal Transfer Label Printer, are ideal for office, shipping, retail, and healthcare environments that require space-saving solutions.
Mobile Barcode Label Printers: These printers, such as the HPRT HM-T3 3" Mobile Label Printer, offer on-the-spot printing capabilities, making them perfect for situations that require mobility, like fieldwork or events.
Industrial Barcode Label Printers: For high-volume applications and harsh environments like warehouses or manufacturing plants, rugged printers like the HPRT Bingo Industrial Barcode Printer are designed to meet these demands with their robust build and high durability.
HPRT, a distinguished manufacturer of printing equipment, specializes in the development and production of barcode label printers. With an eclectic array of specifications, resolutions, and sizes at our fingertips, we tailor our offerings to meet the distinctive needs of each customer segment.
If you're seeking a professional manufacturer that provides customized OEM/ODM label printers, or if you're feeling overwhelmed by the decision of choosing the right label printer for your practical application, please don't hesitate to contact us. 
3.Can You Print Your Own Barcode Labels?
Absolutely! With the right tools and barcode generator software, you can easily customize and print your own barcode labels. 
While there are numerous free online barcode generators readily accessible via Google, there's a limited number that offers a wide array of barcode templates tailored for various industries, equipped with potent editing features and complimentary barcode generation functions. HPRT HereLabel software stands out as one of these exceptional tools.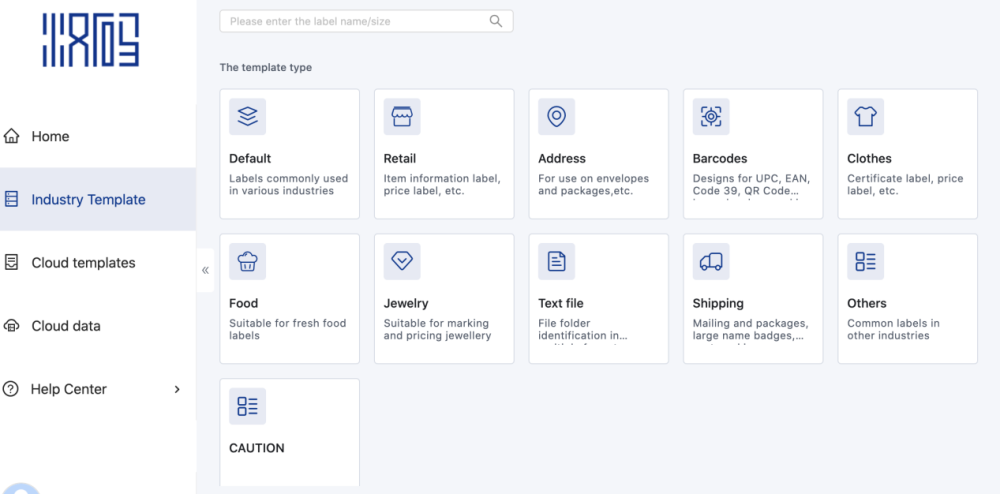 With a quick registration, you can embark on your journey of custom barcode labels editing and printing online! This free barcode generator compatible with both Windows and Mac devices. 
You have the liberty to select from a vast collection of templates or directly create a fresh label template. Customize your own barcode label by integrating text, graphics, logos, barcodes, and QR codes to meet your unique requirements.
Lastly, simply hit the 'Print' button, and your HPRT barcode printer will deliver crisp and tidy barcodes, tailored just for you. 
4.How Do I Print Barcode Labels from Excel?
Now printing barcode labels from Excel is a common task, particularly for businesses managing large inventories and shipments. Many barcode software supports EXCEL data import function, the HereLabel software is no exception.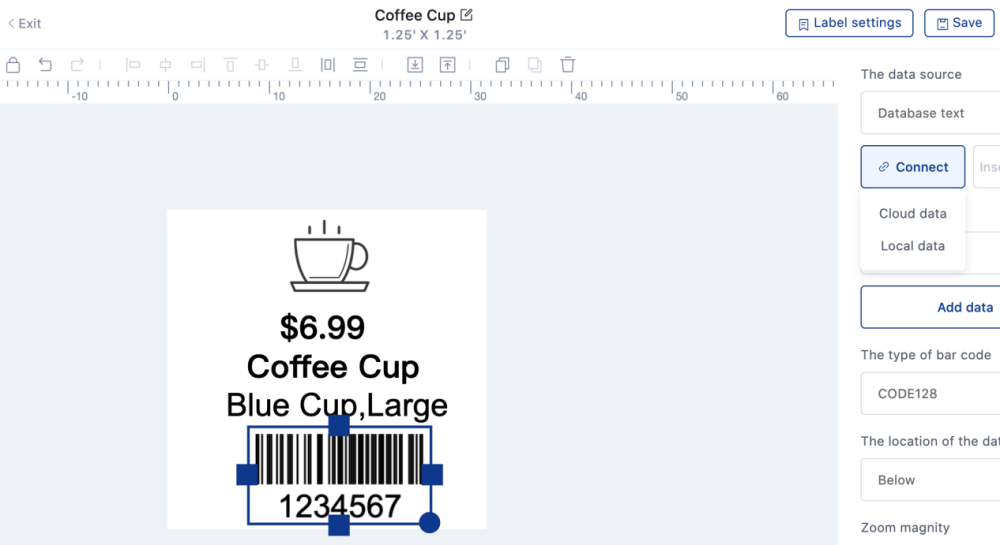 You can upload EXCEL data through the "Local data" option, so generating bulk barcodes and labels will be easy. 
It is strongly recommended that you read this blog post titled "How to Generate Bulk Barcodes and Print Labels from Excel?", you'll gain insights into the specifics of how to print barcodes in batches.
5.Expert Tips for Flawless Barcode Label Printing
Printing barcode stickers or labels involves setting up your printer, loading the label roll, adjusting your label design in the software, and printing the labels. 
Remember to print a test label first to ensure the quality and alignment are correct. For a detailed guide, check out our previous blog post, "How to Set Up and Install a Thermal Label Printer."
Even the most seasoned label printer users may encounter issues, such as unclear barcode shadows on the printed labels. But don't fret - we recommend you check out this article titled "How to Print Barcodes Correctly and Clearly: Overcoming Common Barcode Printing Issues". It's a handy guide to resolving a range of printing concerns.

By understanding the different types of barcode label printers and their applications, you can select the one that best meets your needs. HPRT specializes in manufacturing barcode printing products that cater to a wide range of industries, including retail, supermarkets, warehousing and logistics, industrial manufacturing, and healthcare. Our expert team excels at accurately identifying your unique requirements and providing you with the most suitable barcode label printing solutions available. HPRT accelerates your business and elevates your decisions.