How to Get High Quality Photo Prints
As smartphone photography technology continues to mature, it's become second nature for us to use our phones to capture everyday moments. These beautiful, surprising, and delightful instants, frozen within our phones, are like hidden treasures. Sometimes, we long to bring these precious moments to life, letting us revisit them at our leisure or share them with friends and family. So, the question arises: How can we print high-quality photos? Whether it's online printing, using an inkjet printer, or opting for a compact photo printer this article will guide you to the right answer.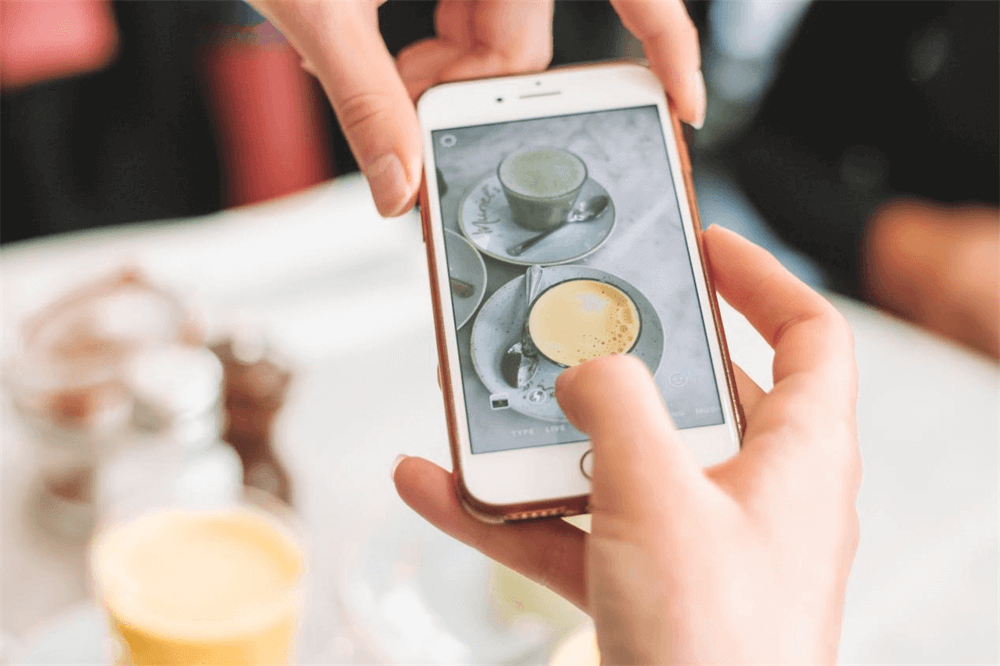 1. The Convenience of Online Photo Printing Services
If you're looking for a simpler, less hands-on approach, online photo printing services may be the perfect solution. These platforms allow you to upload your digital photos, select your desired print options, and have the final prints delivered straight to your door.
The print sizes are also very diverse, ranging from small wallet-sized photos to large 20x30 framed prints to hang on the wall. Let's delve deeper into the offerings of various online photo printing services.
CVS Photo is the best option for those in a rush. They offer one-hour local pickup and produce sharp prints using excellent printing equipment and paper. Payment is only required upon pickup, and their ordering interface is quite good. Moreover, their affordability makes them a popular choice for printing essentials like passport photos, with many customers opting to drive to their nearest CVS pharmacy for this service. 
Mpix stands out for its high quality photo prints and paper. They deliver fine prints in some of the strongest packaging, and their metallic paper is truly impressive. They also use long-lasting Kodak photo paper. 
On the digital front, Mpix offers a user-friendly interface, state-of-the-art packaging, exceptional print clarity, and an integrated online gallery sharing feature. They even cater to traditional photography enthusiasts with their film processing service. However, it's important to note that their glossy prints come at a premium and, unfortunately, they don't accommodate PNG files.
However, some individuals express concerns about the safety of online photo printing. If potential risks such as data breaches worry you, it's advisable to opt for reputable, established vendors on the platform. These sellers usually follow a set process, like destroying the files after a certain amount of time once the printing is done. This practice helps ensure your personal information stays private and secure.
2. Embracing the Inkjet Photo Printer
Inkjet printers are loved by photographers and enthusiasts for their remarkable and high quality photo printing. This can be attributed to their printing technology: Inkjet printers spray tiny droplets of ink through microscopic nozzles to form an image on paper. This technique produces photos rich in color, with strong contrast and finely detailed, greatly enhancing the aesthetic appeal of the photos.
Moreover, inkjet printers are compatible with a variety of professional printing papers, including matte, glossy, and artistic ones, allowing photographers to choose different paper types based on the content and requirements of their photos, further enriching the diversity of the printing effect.
However, despite their advantages, inkjet printers come with a relatively high initial cost, expensive ink, and potential maintenance issues, which might put financial pressure on the user. Therefore, besides pursuing high-quality printing effects, users should also pay attention to reasonable maintenance and use to avoid unnecessary additional expenses.
3. Compact Photo Printers: The HPRT CP4000L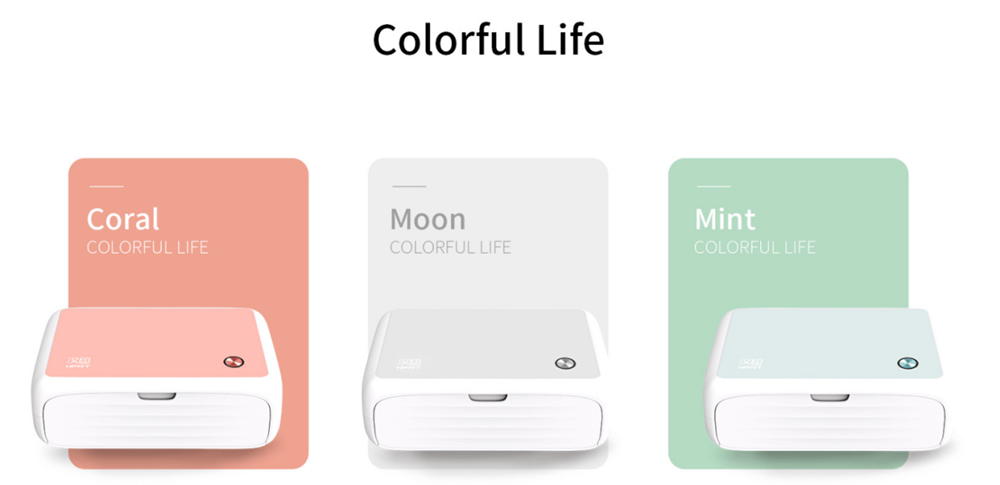 If you enjoy creating family albums, DIY collages or scrapbooks, and find yourself frequently printing photos of medium and small sizes, such as 2x3, 4x6, etc., consider investing in a small photo printer.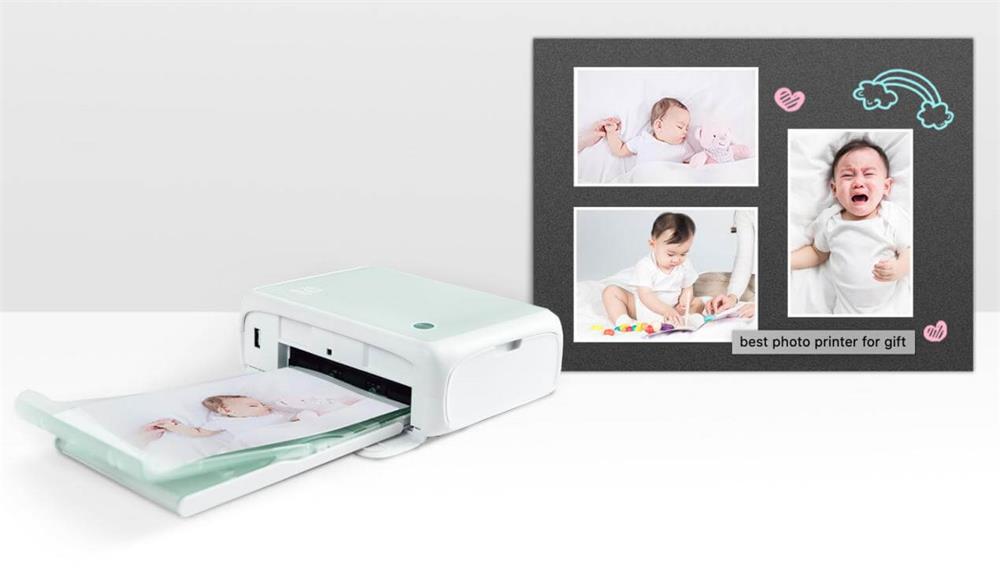 The HPRT CP4000L compact photo printer uses advanced dye-sublimation printing technology, delivering exceptional print quality with detail representation comparable to a 4800DPI inkjet printer.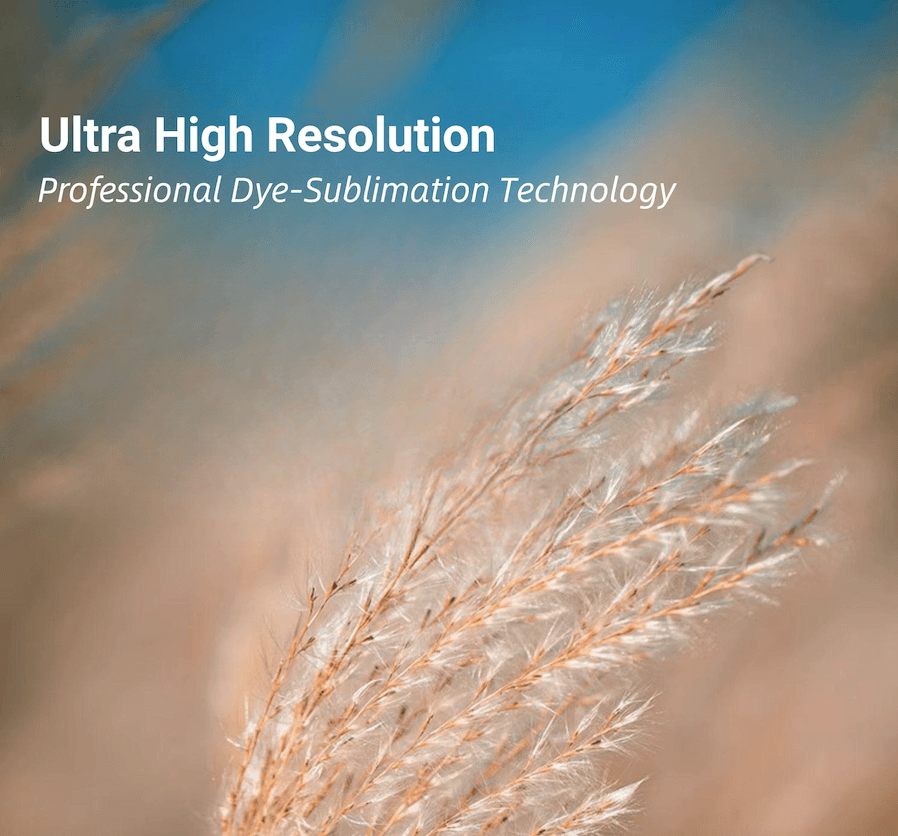 Moreover, the HPRT CP4000L automatically laminates the photos after printing, providing all-round protection. This means you won't have to worry about your album photos yellowing or aging over time.
Comparatively, it's much smaller than an inkjet printer, fitting comfortably on a living room coffee table or a study desk, and is easy to store when not in use. There's no need for preheating; it's ready to print right out of the box. Its aesthetically pleasing design is a treat for the eyes, and most importantly, it's more affordable.
The CP4000L is also a Wi-Fi photo printer. Using the HPRT HeyPhoto app, you can freely edit your photos before printing, with options for cropping, collage, filters, stickers, and more. It's that simple.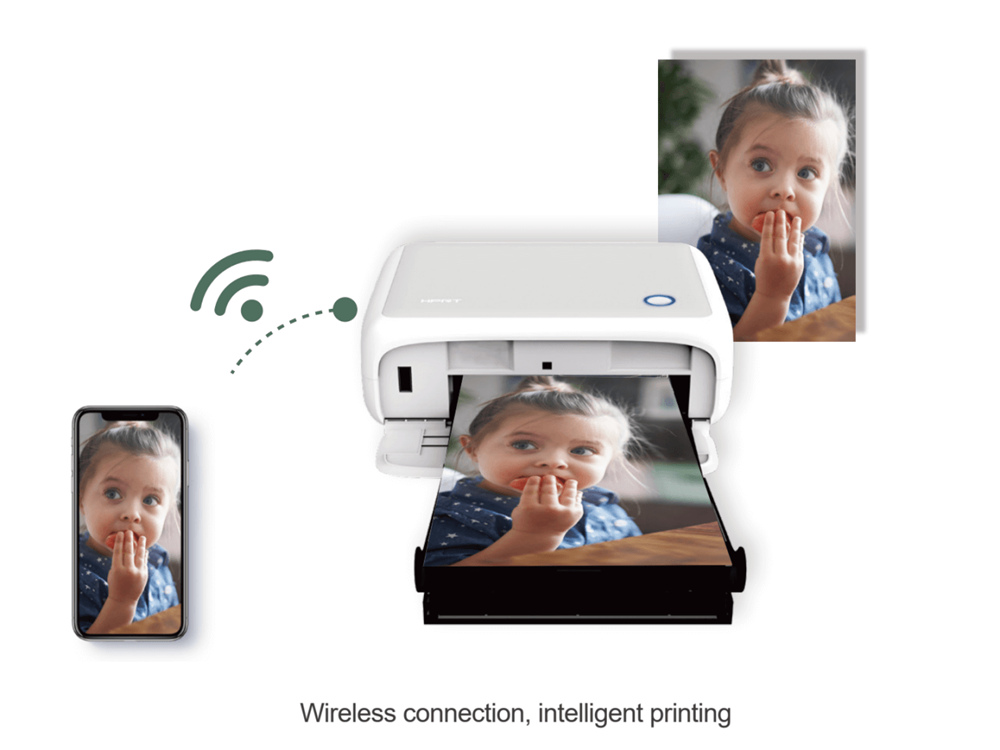 This 4x6 photo printer can print more than just portrait and landscape photos; it's also up to the task for small-sized ID photos. With the HPRT HeyPhoto app, you can create a photo collage of multiple ID photos, and control your smartphone for instant printing.
When it comes to printing high quality photos, this article has presented a few approaches for your consideration. Online printing services offer a convenient solution for those in search of ease and simplicity. Inkjet printers, on the other hand, cater to photographers and photo enthusiasts who have high standards for print quality. As for portable photo printers like the HPRT CP4000L, they deliver superb print results in smaller sizes, perfectly meeting your everyday needs and creative interests. Among these options, which one suits you best? Have you found your answer yet?