Barcode Printers & Scanners Revolutionizing Small-Scale Inventory Management
From paper records to barcode management, our approach to warehousing has undergone a revolutionary transformation. In the past, warehouse staff would manually process receipts and conduct inventory counts. Today, with the widespread use of barcode printers and scanners, warehouse management's efficiency has skyrocketed. This brings us to the topic at hand - the impact of barcode printers and scanners.
Warehouse management is a core aspect of business operations. The traditional approach, reliant on manual data recording and management, was often prone to errors. That's where barcode printers and scanners come in, drastically reducing error rates and enhancing the precision of warehouse management. 
Let's shift our focus towards small businesses and enterprises. If you're a small ceramic workshop, a crafts manufacturer, or an e-commerce seller operating internationally, and you're currently struggling with inefficient warehouse management, this article is for you. We will discuss how the powerful combination of a label barcode printer and scanner can revolutionize your business.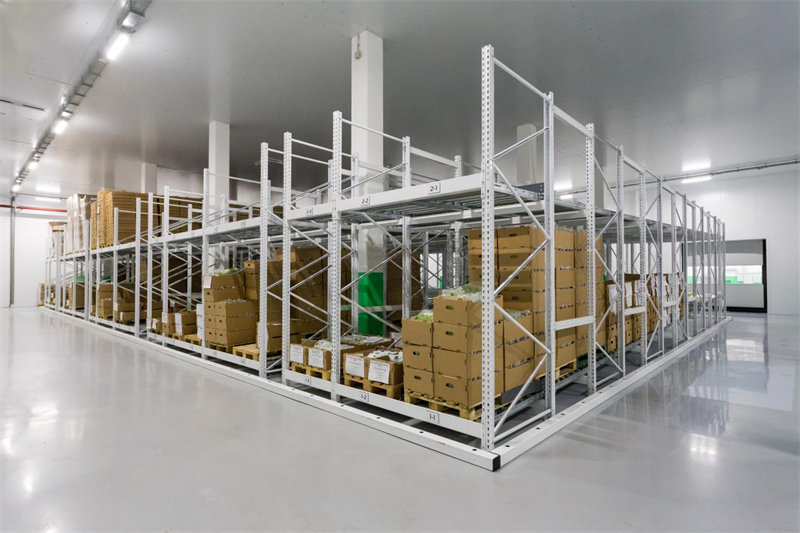 How can you utilize a barcode printer and scanner for warehouse management?
1.Creating and Printing Barcodes
In your warehouse system, each product is assigned a unique identifier or SKU code, encoded into a barcode or QR code and printed onto the product. You need to design the content of the barcode first, consider the type of barcode. For example, the EAN-13 code is widely used in China, while the UPC-A code is commonly used in the US and Canada.
After deciding on the barcode type, you should also consider the information the product barcode should contain, its size, layout, and more. HereLabel is a free, user-friendly label editing software that includes a variety of preset industry templates and extensive editing, layout features. 
It supports a wide range of 1D codes including EAN, UPC, CODE 93, CODE 128, as well as 2D codes like DataMatrix, QR Code. The software is compatible with Windows, Mac systems, and can be downloaded for mobile platforms like iOS, Android. It works with all of the HPRT label printer models.
The starting point of warehouse management is clear and precise barcodes, and the HPRT HD100 professional label printer excels at this. This 4-inch thermal barcode label printer has a high printing speed of up to 5ips (120mm/s), balancing barcode quality, ensuring labels are crisp, without any blurring, smudging, or inconsistencies. Moreover, it utilizes a KC14 coated print head that is highly wear-resistant, providing longer life and more economical usage.
The HD100 barcode printer supports a print width of 20-108mm, ideal for small items such as craft decorations, socks, forks, clothing accessories, and more. 
It supports a range of label types, such as continuous paper, seam label paper, black mark paper, etc., equipped with advanced sensors to ensure precise printing locations and prevent content displacement. Paired with the HereLabel software and its importing Excel data function, the HD100 can help you quickly print barcode labels for various product information.
2.Scanning Barcodes
During product intake or inventory counts, staff will use a scanner to read the product's barcode. Scanners come in various types, including fixed, embedded, and mobile versions, using different technologies like laser and imaging.
Considering the warehouse environment where frequent movement and handling of items are necessary, a wired scanner might not be the most convenient due to cable length limitations. 
On the other hand, imaging barcode scanners generally outperform laser ones in terms of recognition speed and precision and can scan QR codes, unlike laser scanners. Given these factors, a mobile imaging scanner is clearly the optimal choice.
HPRT offers a wide selection of high-quality barcode scanner products, including fixed, embedded, and handheld barcode scanners. The HPRT N160BT is a classic example of an imaging handheld barcode scanner product.
The N160BT supports wireless Bluetooth connections, with a maximum open-air transmission distance of 100 meters. Although shorter than other wireless modes (such as 2.4G and 433MHZ), it's more than sufficient for a small warehouse and is more cost-effective. 
This handheld scanner employs a megapixel CMOS sensor combined with high-performance automatic decoding technology for rapid recognition of various barcodes and QR codes, even damaged or blurred ones. It also supports long-distance scanning, with an accuracy of 3mil and a maximum scanning distance of 550mm for standard EAN-13 13mil barcodes.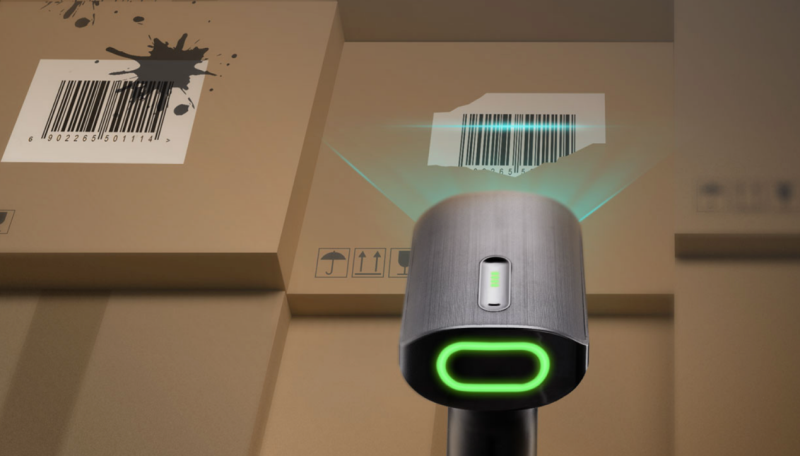 The N160BT handheld scanner features ergonomic design, is comfortable to hold, and has passed a 1.5m drop test, making it robust and durable. It offers wireless base charging, which is convenient and quick. This scanner is compatible with various operating systems, including Windows, iOS, Android, and Linux, catering to a variety of needs.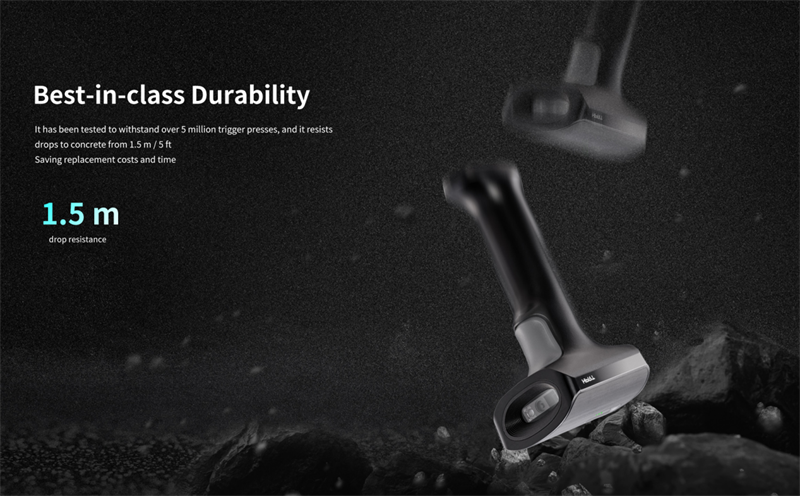 3.Information Transfer and Processing
Once scanned, the information is transmitted from the scanner to the connected computer. The computer's warehouse management system will then update the inventory records based on this information. 
For example, if a product enters the warehouse, the system will increase the quantity of that product in the stock; if a product leaves the warehouse, the system will reduce the stock. The computer's warehouse management system updates inventory records based on the received information. All inbound and outbound activities are recorded for tracking and management.
In this process, through scientific coding, application of barcode scanning, and system integration, paperwork and laborious manual checking and operations are significantly reduced. This way, the warehouse system can track and manage inventory in real-time and accurately, thereby improving efficiency and accuracy of warehousing. 
As a professional printing industry solutions manufacturer, HPRT has a wealth of experience and product advantages in the warehouse logistics industry. If you are considering elevating your warehouse management level or seeking suitable solutions, we invite you to contact us anytime, and HPRT is dedicated to providing you with customized, high-efficiency solutions.