How to Generate Bulk Barcodes and Print Labels from Excel?
Even though there are a plethora of free online barcode generators available, there's a dearth of integrated tools for users who want to both generate barcodes and edit labels. This is where Herelabel, a label editing and barcode generator software by HPRT, stands out as a rare gem. With its user-friendly interface design, it makes barcode label printing a breeze, seamlessly connects with all thermal label printers under HPRT, and helps you generate bulk barcodes and customized labels.
Most features of this software are free for users, all you need to do is to register for online access. Let's dive into how it effortlessly enables bulk barcodes generating and printing from Excel.
Step 1: Prepare Your Excel Spreadsheet
If you need to print barcodes from excel, prepare an Excel spreadsheet containing the data needed for the barcode labels. This data may include product name, SKU, or other relevant information. Ensure the table structure is organized, and the data is clear. Here's an example of a fixed asset barcode label worksheet:

Step 2: Register Herelabel Software
Visit the official website of Herelabel at https://hm.hprt.com/en/, click on "register" in the top right corner. After registration, go to "Herelabel" in the navigation bar to enter the label interface.
Step 3: Use Custom Label Template
Herelabel provides a plethora of industry templates. Choose the suitable one and select "edit label" as per the prompt to enter the label editing interface.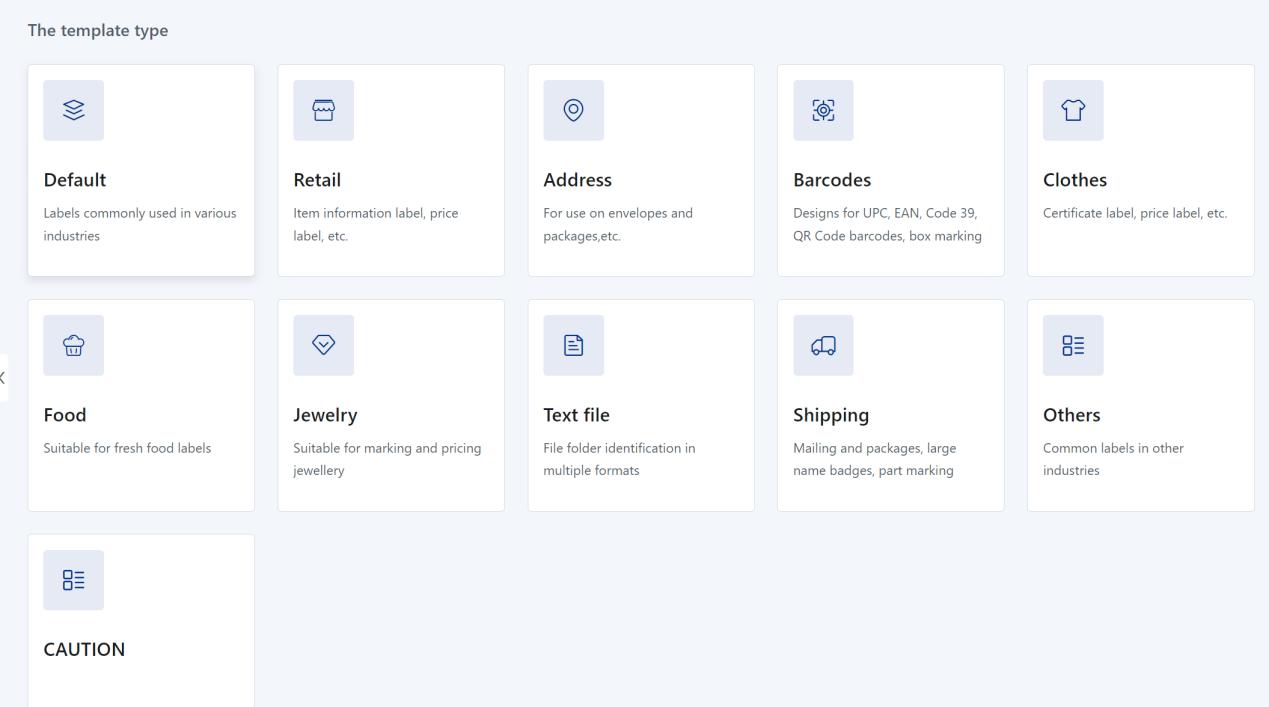 If you want to create a new template, simply select "Create a new label". Define your label name and set the parameters such as size, number of rows and columns, etc. After finishing the edits, click "confirm" to save.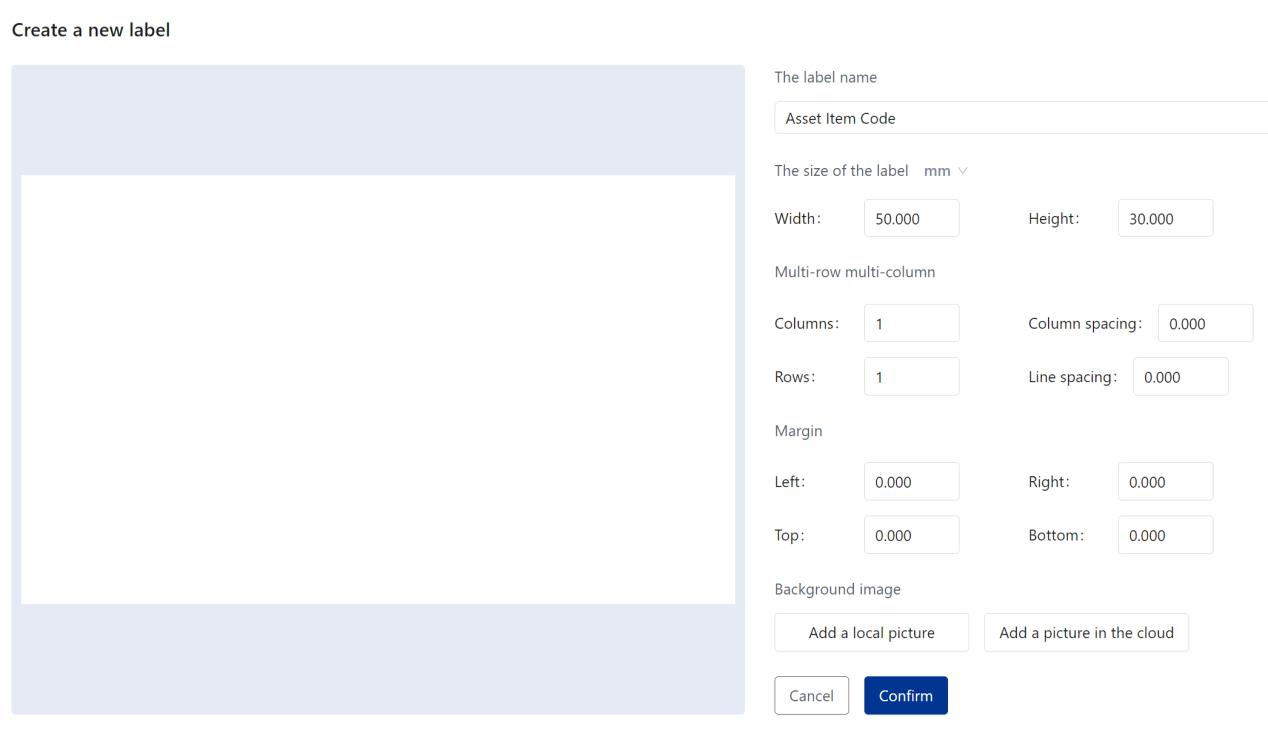 Step 4: Add Label Items
Type the asset number, asset name, and other fixed items into the label. Align, adjust the font, and size using the software tools.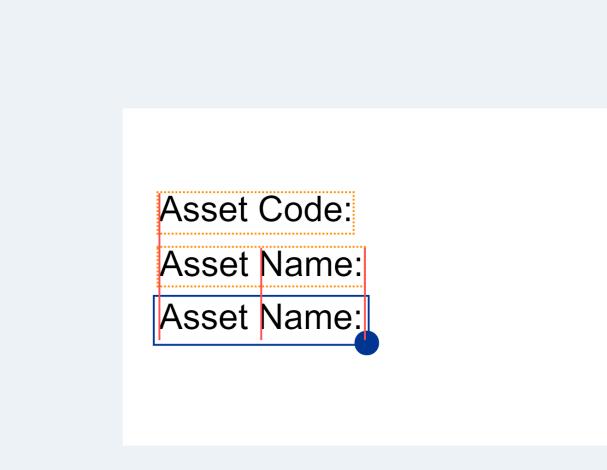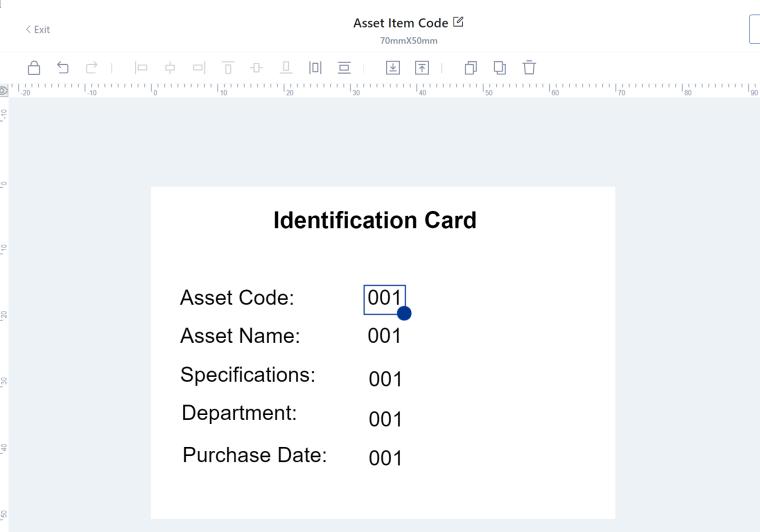 Step 5: Import Data from Excel to Herelabel
In the "data source" dropdown menu, choose "Database text". In the connection option, select "Local data". Locate your spreadsheet and click "open" to import the data.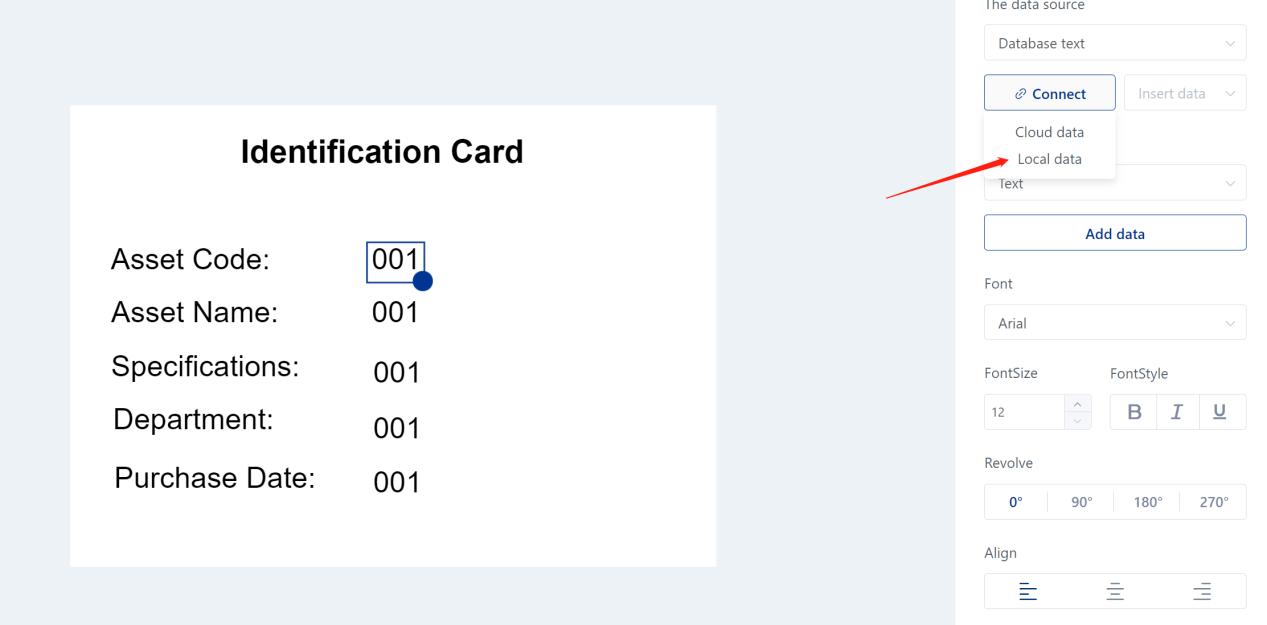 Click "Insert data", and the dropdown menu will display the header content of the first row in the Excel sheet. Select the corresponding header item for the variable parts of the label in the dropdown menu. Consequently, the content of the second row of labels in the Excel sheet will be fully displayed.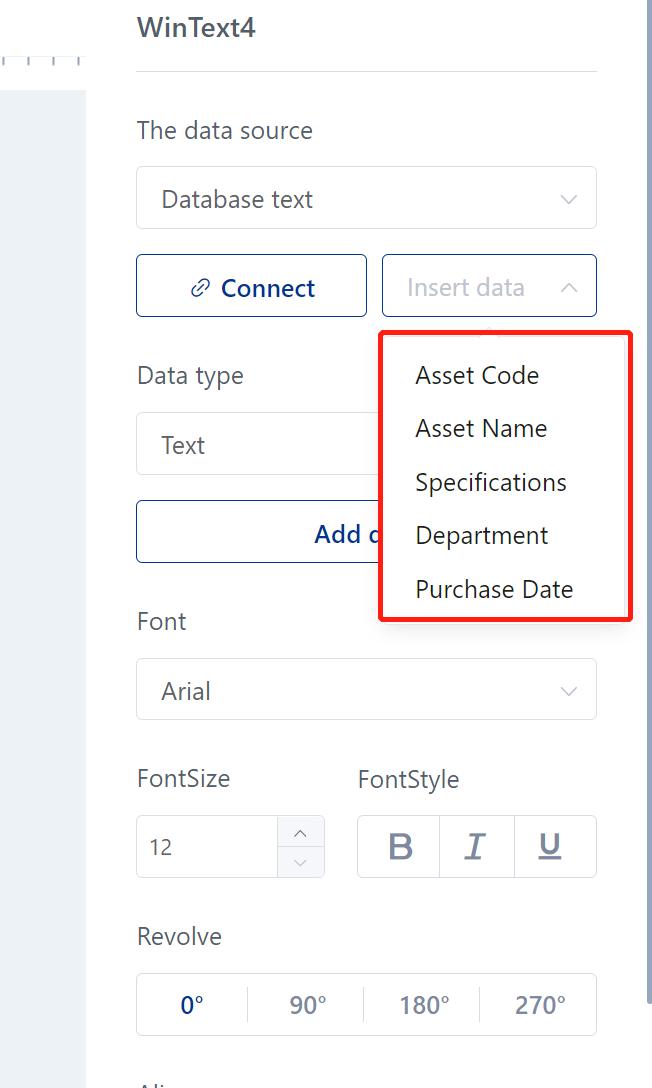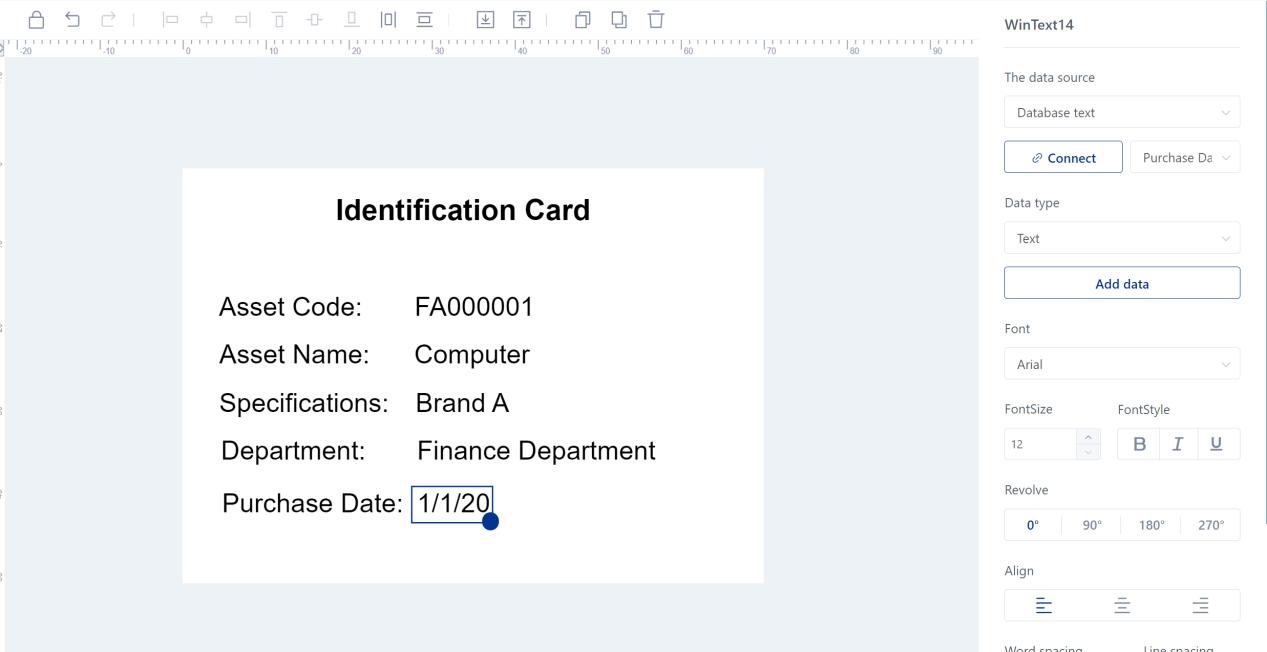 Step 6: Generate Bulk Barcodes
Select the barcode option on the left side. A random barcode will appear on the label editing window. Like the previous step, select "Database text" in the data source dropdown menu and "Local data" in connection options to upload the excel spreadsheet. Click "Insert data", then select "Asset Code" in the dropdown menu, and the random barcode will transform into a barcode containing the asset code information. In this way, you can generate bulk barcodes from excel.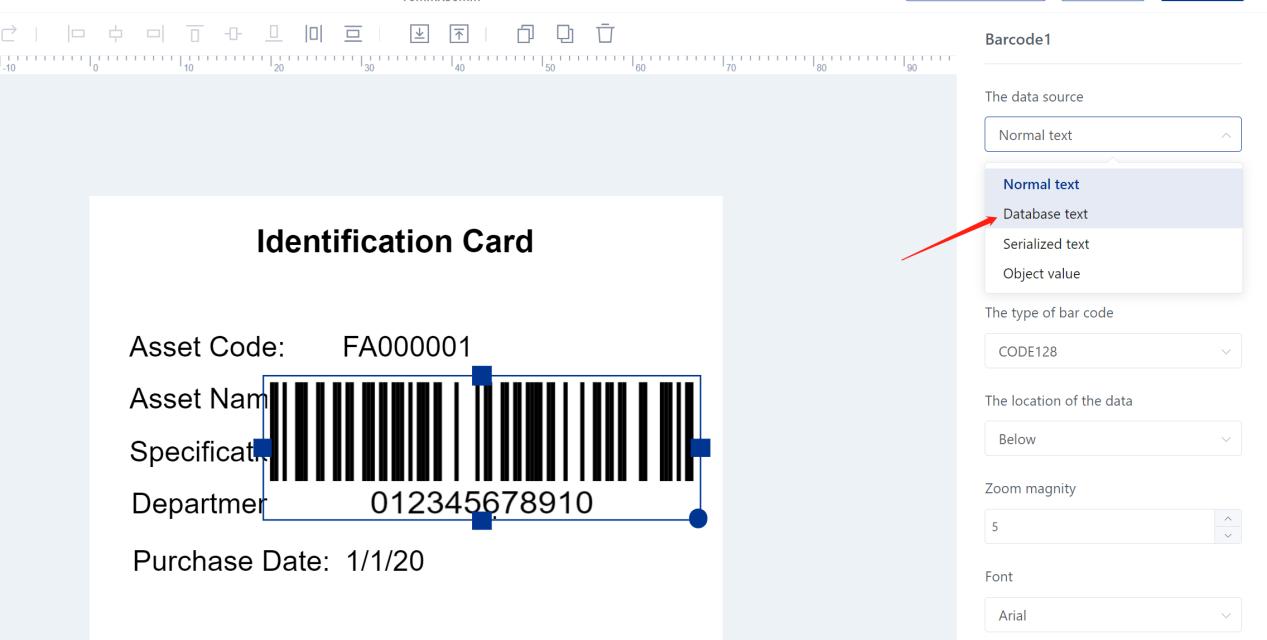 Step 7: Customize Your Barcode Labels
Herelabel offers various customization options to create the perfect barcode label for your needs. You can choose from various types of barcodes and QR codes, such as code 128, code 39, EAN13, etc, and adjust the label's size and orientation. Additionally, you can add text, logos, or other design elements to your label to make it more striking and personalized.
Step 8: Bulk Print Labels from Excel
Once you've adjusted the label content, click "print". In the preview window, you can see that the labels for other rows in the Excel sheet have also been generated automatically. Click print to complete your bulk label printing task.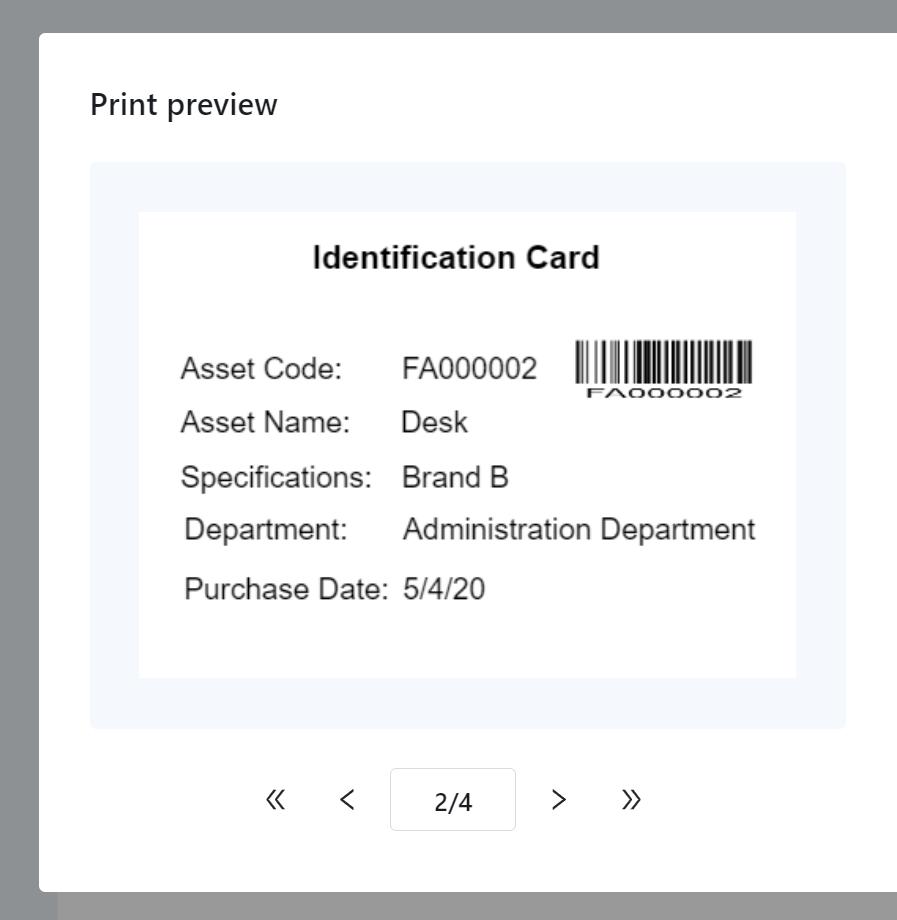 Using Herelabel to generate bulk barcodes and print bulk barcode labels from Excel, has become effortless. Just follow the simple steps above, and you can generate customized barcode labels for your business, optimizing inventory management and boosting operational efficiency. Take action now and experience the convenience and efficiency brought by Herelabel!
HPRT is a professional manufacturer engaged in the R&D and manufacturing of printing devices, committed to providing customers with high-quality products that integrate cutting-edge technology, excellent quality, and comprehensive worry-free services. The barcode label printer launched by HPRT, with its outstanding performance and stability, has won unanimous praise from users. In addition, HPRT supports customers in personal customization and provides professional OEM/ODM services. We warmly welcome interested customers to contact us, and HPRT will serve you with dedication.