HPRT, A China Digital Textile Printer Manufacturer Enters the Market with Confidence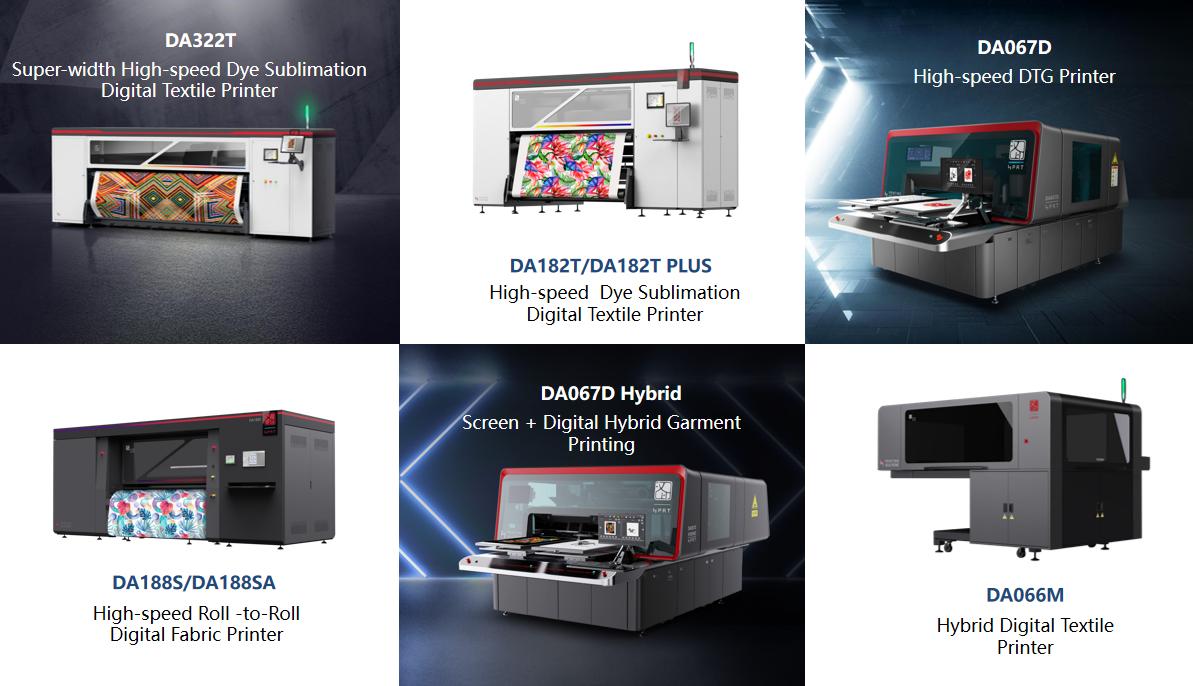 The scale of the textile industry in China has formed the largest and most complete industrial system globally. With the upgrading of printing technology brought about by the epidemic, the development of the digital textile printing industry is also gaining momentum. New blood is constantly emerging. HPRT is one of the new digital textile printer manufacturers entering the market in recent years.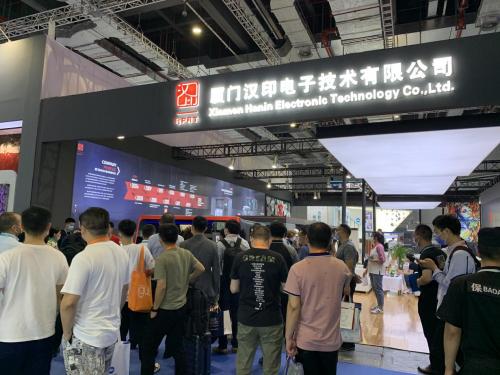 After years of R&D, on June 12, 2021, HPRT, a company with 18 years of experience in the printing industry, proudly introduced our new digital fabric printing machines at the ITMA Asia exhibition. 
What makes HPRT confident to enter the digital printing market?
HPRT is a tech-driven manufacturer of system printing solutions. We have over 30,000 square meters of specialized production facilities and strategicly partner with multiple authoritative research institutes. By utilizing technology, our company has developed over 800 patents, providing safe, reliable, efficient, cost-effective, and environmentally friendly printing solutions to users in over 60 countries across the home, commercial, and industrial application fields.
In the global market, HPRT's subsidiary, PRT, has been ranked as the second-largest supplier of thermal print heads since 2015 and rose to become the world's largest supplier in 2018. According to data from the Japanese printing industry research firm, Nippon Shindoh Co., Ltd., in 2019, one out of every four printer mechanisms sold worldwide was produced by Hanin's factory.
In the printer market in China, HPRT's thermal label printers have annual sales of over one million units, and our small A4 printers have annual sales of over 2.5 million units, making HPRT the market leader in China. In 2021, HPRT launched its FT880 smart A4 printer, which seamlessly integrates with Huawei's HarmonyOS system, enabling users to print with a single touch on their mobile devices, thus providing an enhanced smart printing experience for users.
Thanks to its long-term technological expertise in the printing industry, HPRT has decided to further enhance its strong presence in the field by introducing a strategic addition - digital printing. After conducting a thorough assessment of its capabilities, we developed a range of digital printing solutions covering various areas such as paper printing, direct printing, garment printing, and hybrid printing, among others. These solutions cater to the diverse needs of customers at multiple levels and in a deep and comprehensive manner.
HPRT's digital textile printers launch at the ITMA Asia 2021 attracted industry media attention
At the ITMA Asia exhibition, a show displays the latest printing machinery and equipment, personalized customization, and various patented technologies related to textile printing from both domestic and foreign exhibitors, HPRT, as a printing equipment company with strong independent research and development capabilities, attracted numerous industry media to the event.
HPRT's new digital fabric printers on-site printing demonstration also received high recognition from industry media.
We specialize in the manufacturing of Direct-to-Garment (DTG) printers, Direct-to-Fabric printers, Roll-to-Roll Dye Sublimation Digital Textile Printers, and Hybrid Digital Textile Printers. With years of experience and expertise, we have become a leading manufacturer in the industry, serving customers from all around the world.
List of HPRT digital textile printing machines:
DTG(Direct-to-garment) printer - DA067D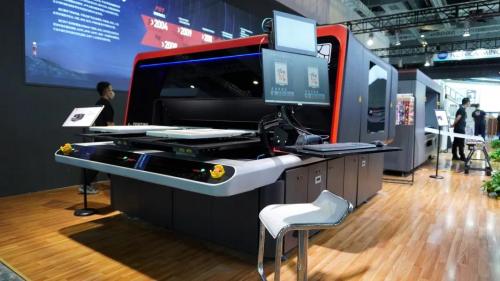 This is a digital direct-to-garment printing machine for ready-to-wear clothing.
It is equipped with 18 industrial-grade Kyocera printheads, with a maximum resolution of up to 600*1800. The machine can produce up to 160 pieces per hour when printing on dark clothing. It supports large-scale printing of various items such as T-shirts, canvas bags, shoes, and hats, and can be applied to various materials such as cotton, denim, and canvas, satisfying the diverse printing needs of end-users. This machine can complete the pre-treatment process and printing process in one step, with a unique ink supply system design that uses different media for multi-category ink, which extends the life of the printhead while making the printed patterns and colors more accurate. Regardless of the production batch size, high-quality printing output can be maintained. The modular design makes it easy for users to quickly replace and maintain the machine.
With it low cost per print, easy-to-operate, all-in-one features, it's a choice you don't want to miss if you are looking for a China DTG printer.
Roll-to-roll digital fabric printer - DA188S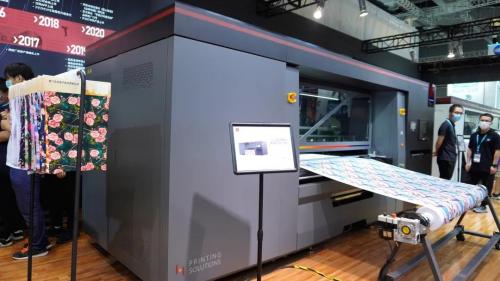 Equipped with 32 Kyocera industrial-grade printheads, it has a production capacity of up to 1080㎡/hour. Special combinations and control systems ensure maximum productivity of the printheads, efficient and stable, to create production value in seconds. It can use various ink consumables such as acidic ink, active ink, high-temperature dispersant ink, and water-based coating ink to maintain clear and vivid printing details. The automatic printhead cleaning system, moisturizing system, and automatic belt cleaning and maintenance system greatly simplify operation and maintenance procedures, further reducing labor costs.
Hybrid Digital Textile Printer - DA066M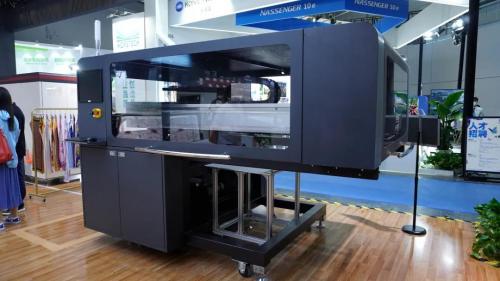 The DA066M is a hybrid digital direct-to-garment printing machine that supports pigment which allows for better printing results. The machine supports various combinations of screen printing and digital printing, as well as white, colored, or full digital printing without affecting productivity. The second-generation ink supply system, intelligent drying system, intelligent ink shortage alarm system, and a new all-in-one intelligent printhead cleaning and moisturizing device make the device more user-friendly.
Roll to roll dye sublimation digital textile printer- DA182T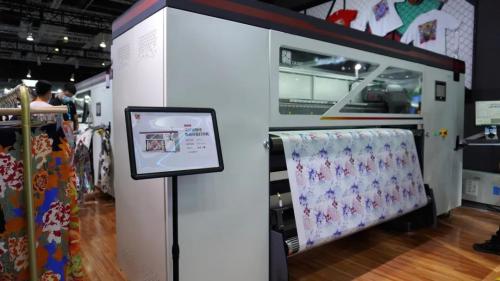 DA182T is a dye sublimation digital textile printing machine that is equipped with 8 industrial Kyocera print heads. The print heads are controlled and combined in a unique way to maximize production capacity and improve the printing efficiency. With its innovative drive and ink supply system design, the machine can use various types of inks, such as disperse and high-temperature disperse inks, resulting in high-quality output with precise droplet spraying. The machine is designed with an automatic print head cleaning system and a moisture retention system to effectively reduce the risk of print head clogging and improve output stability, making it easy for a single operator to handle. The machine can even print on thin paper as light as 31g per square meter, reducing waste and lowering costs.
Why HPRT is your go-to digital textile printers manufacturer in China?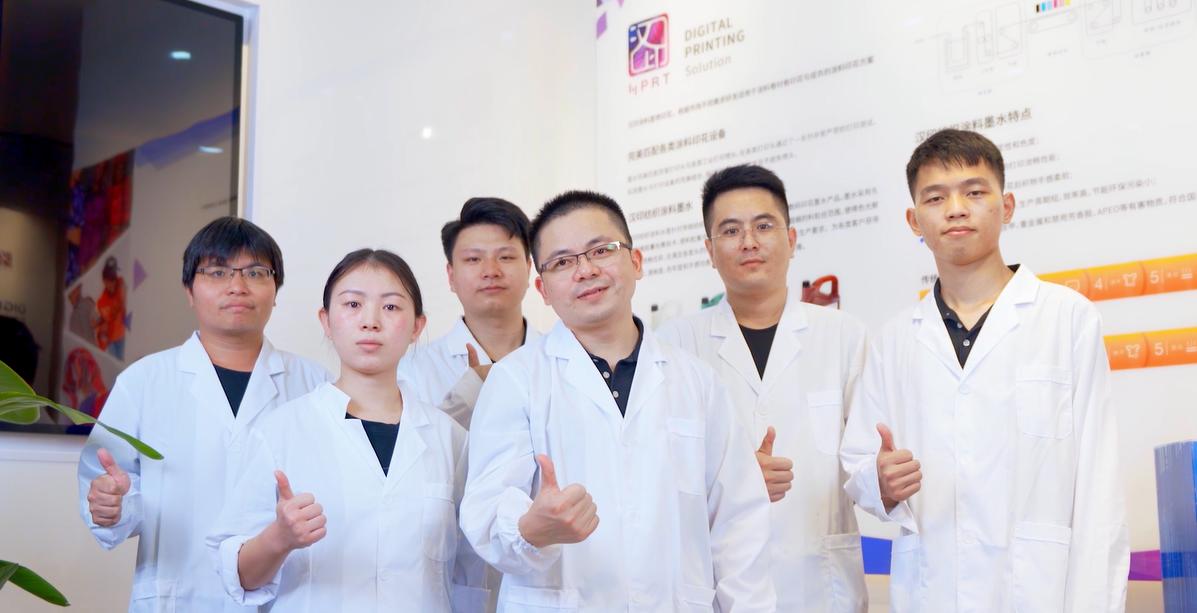 Tech-driven
HPRT is more than a digital textile printer manufacturer, we're also a developer and innovator.  We invest heavily in research and development. We have more than 400 R&D engineers. 70% of our staff are with bachelor's degree or above. Over the years, we have got 800 patented technologies. HPRT will constantly explore new technologies and techniques in the digital textile printing industry to improve our solution and provide our customers with even better results. 
Comprehensive product Line
We offer a complete product line of digital textile printers, including DTG printing, direct-to-fabric printing, and dye sublimation printing, giving printer distributors and end users the flexibility to choose the model that best suits their needs.
Competitive Pricing
Based in China, we can supply digital fabric printers of excellent value for money, with prices that are lower than most of the current market players. We're able to offer such competitive pricing through tech innovation, efficient manufacturing processes, and lower overhead costs.
New to Market
While being new to the market can be a disadvantage, it can also be an opportunity for you to stand out from established competitors.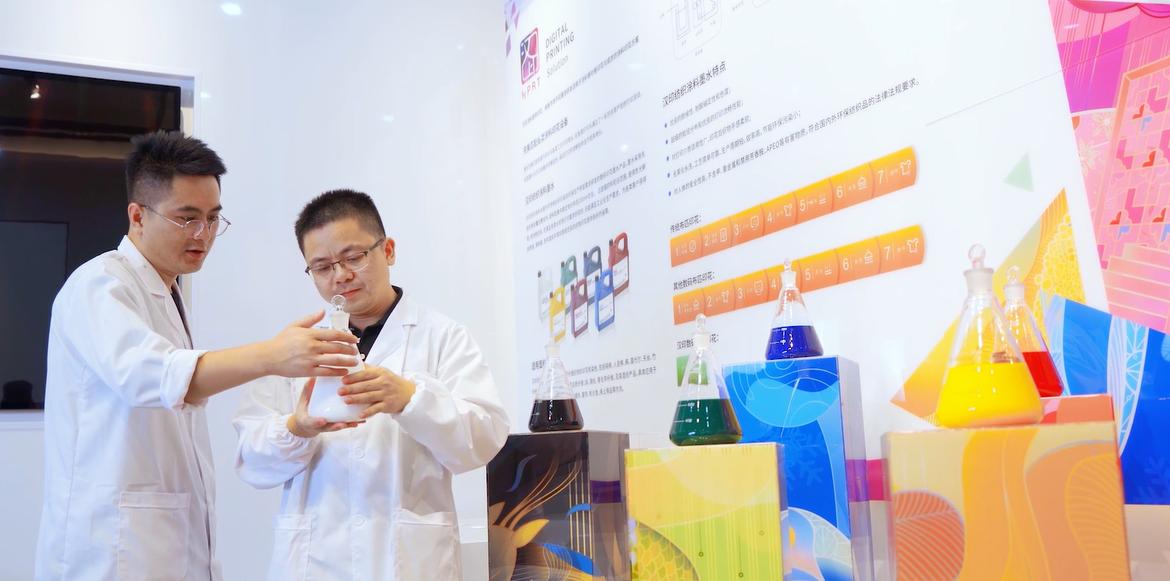 Self-developed Inks
HPRT has self-developed inks, which can be used in textile printing, packaging, eco-friendly printing, and other fields. We can also customize inks based on customers' requirements.
Become our partner

If you are looking for China textile printer companies, HPRT is a partner you don't want to miss. We have complete product lines and the prices of our digital textile printing machines are very competitive in the global market. And we welcome you to visit our digital printing samples showroom, where you can see the printing quality of our fabric printing machines.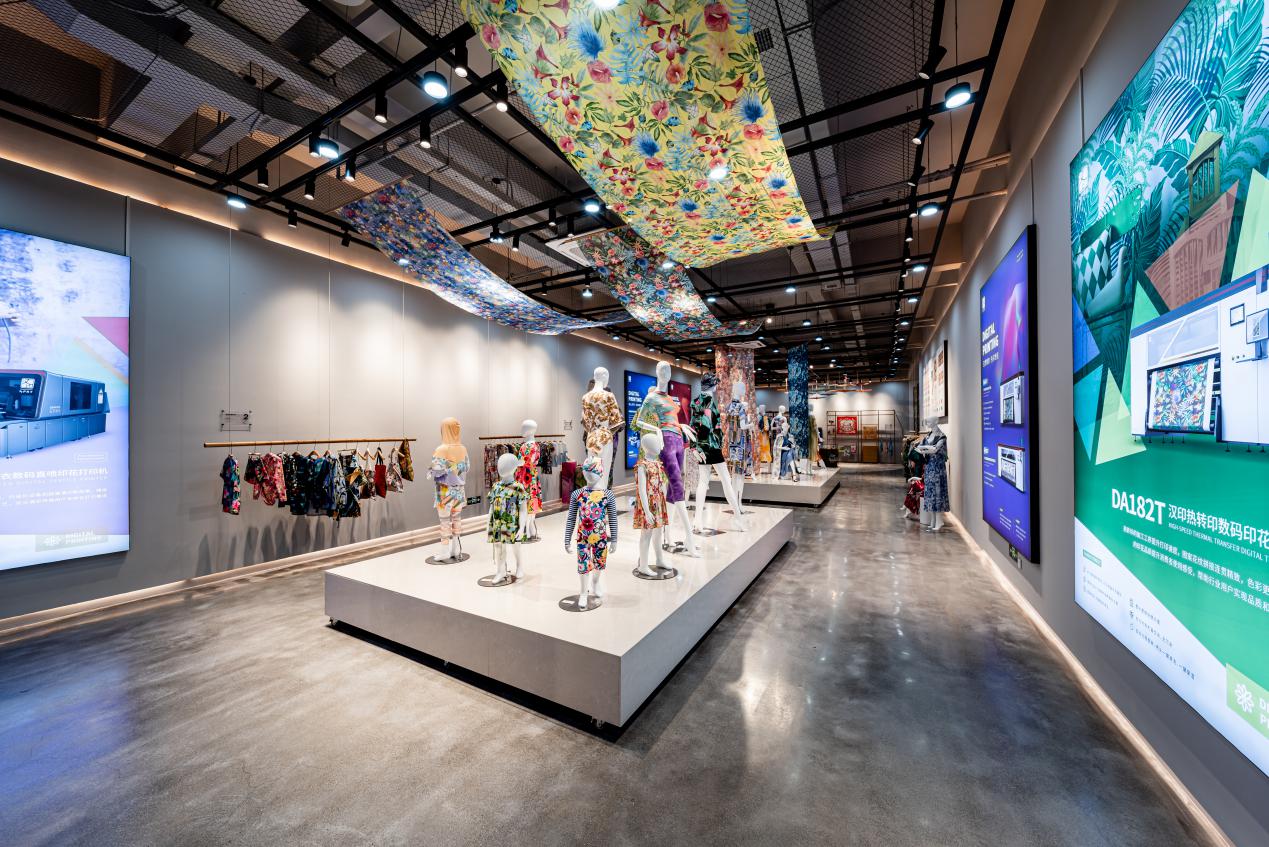 If you are interested in becoming our distributor regarding our digital textile printers, please contact us without hesitation. We look forward to working with you and growing business together.