HPRT's First Direct-to-Textile Printer DA188S: Beyond Your Imagination
Fashion is fast and fickle. Customers want unlimited customization and all sort of patterns in a short time. It has been more and more difficult for traditional printers to fulfill these needs. To some extent, digital printing is the key to it. Multiple types of digital textile printers have emerged on the market, and undoubtedly the direct to fabric printer is an important member of them.
This printer uses direct to textile printing (also known as direct to fabric printing , roll-to-roll printing), which is a textile printing technique that involves printing directly onto a roll of fabric rather than directly on garments or other surfaces. With this method, designs are printed directly onto fabric using specialized direct to fabric printers. This allows for greater control over color, detail, and quality, and can result in a much more vibrant and precise final product.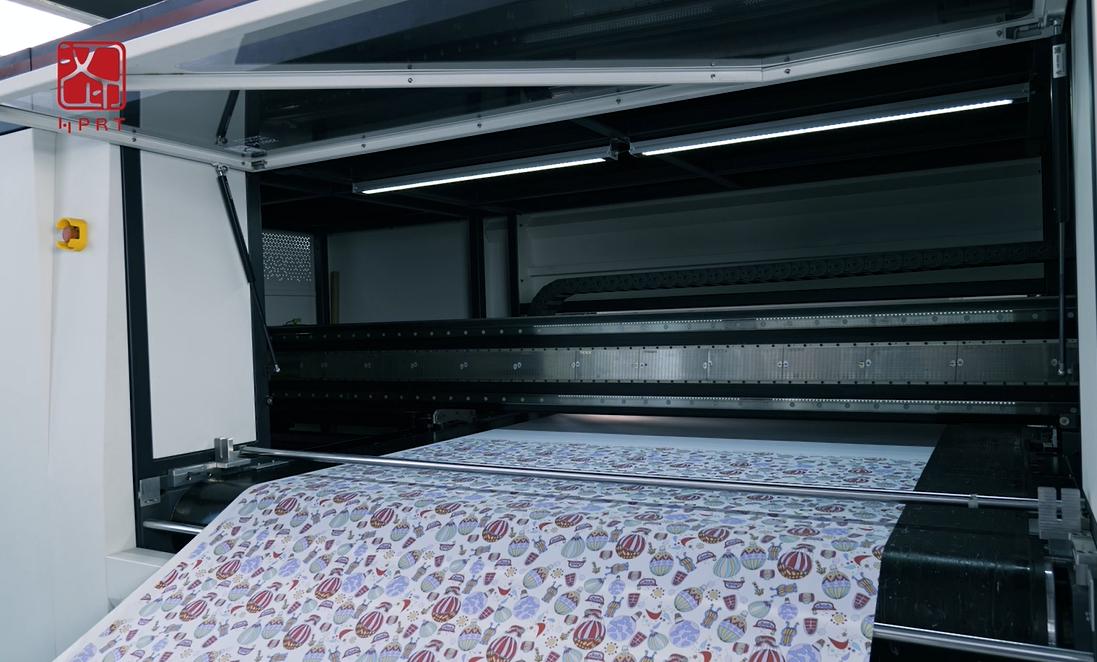 Benefits of direct to textile printers
Below are the advantages of direct to textile printers and that's why they have been widely used in the clothing, fast fashion and home textile industries. 
--Increased efficiency
Roll-to-roll direct to fabric digital textile printers can print designs much more quickly and efficiently than traditional methods. This can lead to faster turnaround times and lower costs.
--Greater design flexibility 
With digital printing, there are virtually no limits to the number of colors or designs that can be printed. This allows textile manufacturers to create more intricate and detailed designs, as well as experiment with new color palettes and patterns.
--Reduced waste
Digital printing can be more environmentally friendly than traditional printing methods, as it produces less waste and requires fewer resources.
--Improved quality
Because designs are printed directly onto the fabric, there is less chance of distortion or loss of detail. This results in a higher quality final product that is more accurate to the original design.
Outstanding direct to textile printer - HPRT DA188S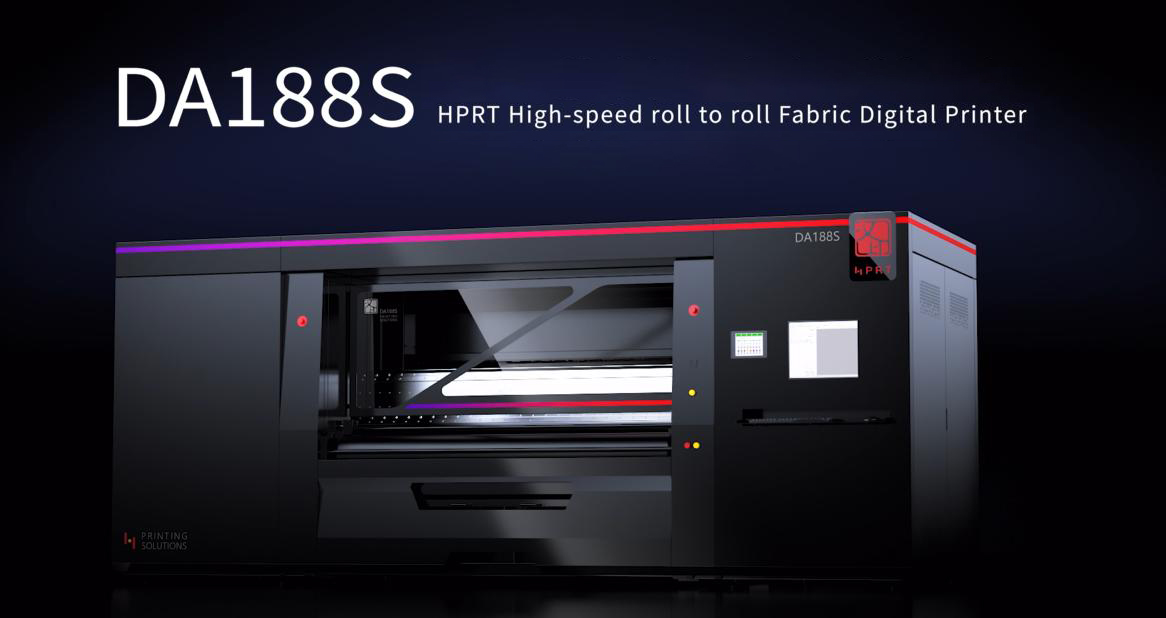 As digital printing continues to gain momentum in the textile industry, HPRT has launched its unique innovation - direct to fabric printer HPRT DA188S. Designed to meet the evolving needs of print production, the HPRT DA188S boasts high performance with high-speeding and high-quality printing, and intelligent designs. 
In high precision mode, it has an amazing 600*2400dpi output quality, delivering sharp image details and crisp patterns. Moreover, the HPRT DA188S is equipped with 32 Kyocera industrial-grade print heads, delivering superb image quality with a print speed of up to 1080 square meters per hour.
Featuring smart and user-friendly designs, it incorporates multiple intelligent systems, such as automatic print head cleaning, automatic moisturizing and automatic conveying-belt cleaning, greatly simplifying operations, improving work efficiency and reducing labor costs.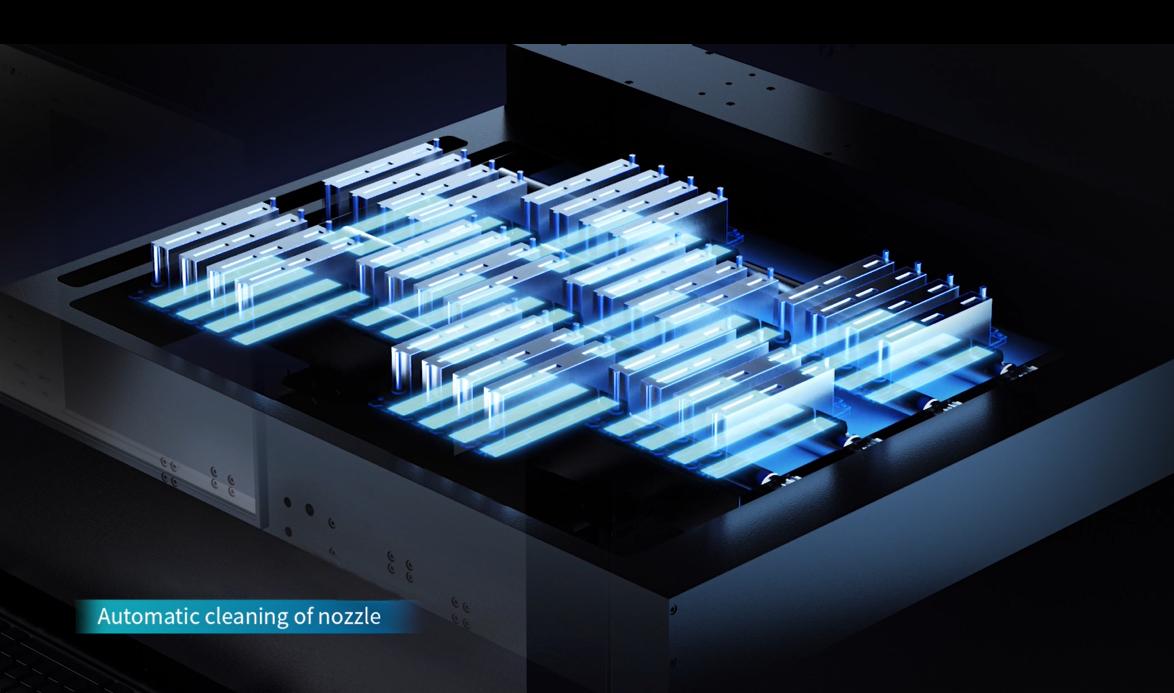 In terms of fabric types, the HPRT DA188S is also versatile. It allows for performance printing on a wide range of fabric options, including cotton, polyester, nylon, and blended fabrics.
Its development team raced against time and launched it successfully in 2021. They believe this innovation meets the needs of customers in terms of quality, speed, and versatility. With the DA188S, we believe we have delivered a product that will help our customers achieve their production goals and stand out in a competitive market.
Learning more about the HPRT DA188S
Model: DA188S
Print Head: Kyocera Print Heads 32H
Max. Print Width (mm): 1850
Max. Cloth Width (mm): 1900
Printing Speed(㎡/hr)(Multiple modes available): 
-High-speed mode 1 @508*600DPI|1pass:1080
-High-speed mode 2 @600*600DPI|1pass:900
-General mode 1 @508*1200DPI|2pass:540
-General mode 2 @600*1200DPI|2pass:450
-Quality mode @600*1800DPI|3pass:300
-High precision mode @600*2400DPI|4pass:225
Ink Type: Reactive ink, acid ink, pigment ink, disperse ink, high temperature disperse ink
Ink Color: C, M, Y, K, O, B, R, Lk, Lm, Lc, FM, FY
Print Medium: Cotton, linen, silk, nylon, polyester, blended, elastic fabrics and new fiber woven and knitted fabrics
Conclusion
In conclusion, the HPRT DA188S direct to fabric printer is an excellent choice for anyone looking for a high-speed, efficient, and versatile digital textile printer. With its cutting-edge technology, advanced features, and user-friendly interface, it is the perfect solution for the mass production of a variety of items, from clothing to promotional materials. Whether you are a business owner or a large-scale manufacturer, the HPRT DA188S is a powerful and reliable tool that will help you take your printing capabilities to the next level.