HPRT was invited to attend the 2019 Network Conference of STO Express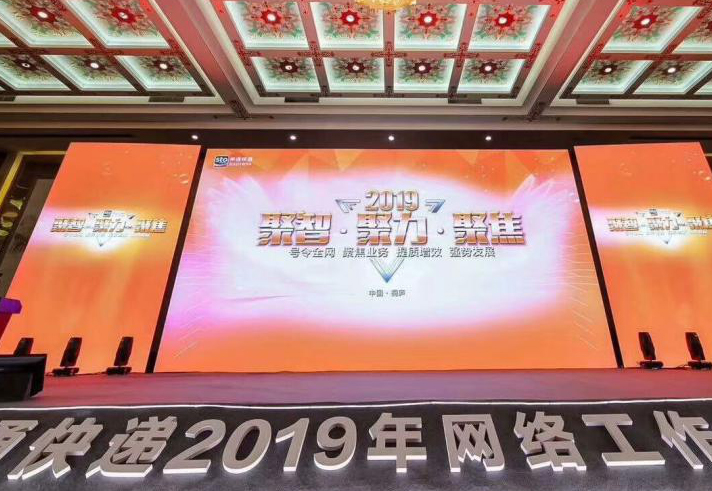 In the deep mid-winter, the 2019 Network Conference of STO Express was held in 'Chinese Private Express Town' Tonglu on January 1st,2019. All the representatives from STO Express branches nationwide had a joyous gathering and a passionate exchange of the passing one year working experience. This conference centered on the topic' Gather Wisdom, Gather Strength, Gather Attention'.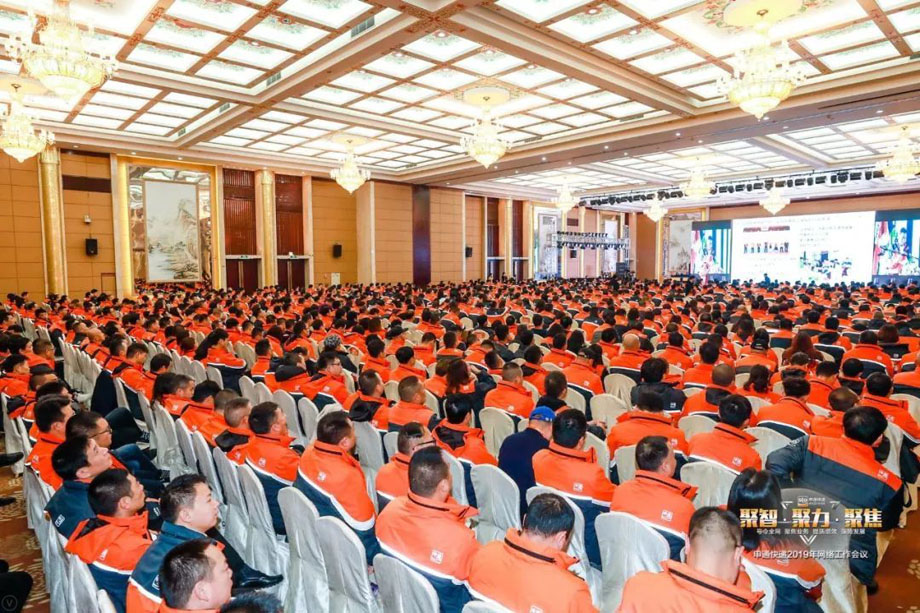 In the past year 2018, STO Express finished the company-owned model reformation and had a prominent improvement is quality and service. As for the coming 2019, Mr Chendejun, the chairman of STO Stock, and Mr Shentujun, the CEO of STO Express, proposed to keep reforming quality, profit and management to achieve the three-year goals since listing.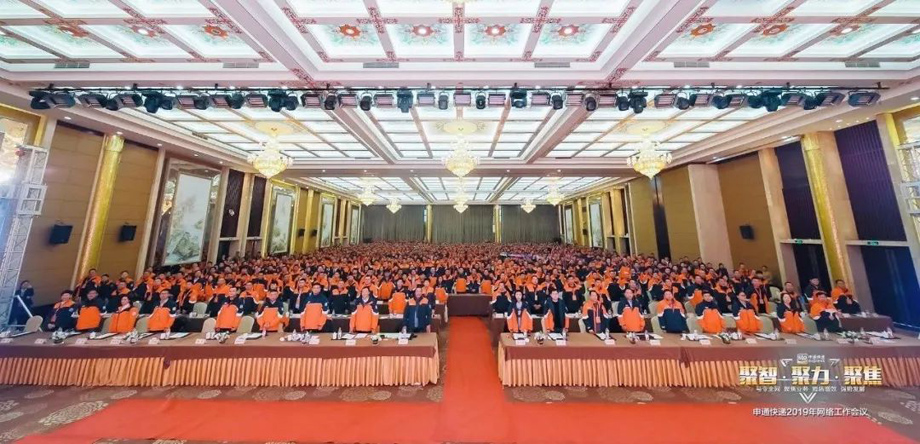 As an official partner of STO Express, HPRT was invited to attend this conference. In the conference, not only the advanced collectives and individuals were commended, but also every representative from nationwide branches were awarded a Hanin printer model N51 by the STO headquarters. Hanin N51 has many characteristics including automatic absorption of paper, automatic fallback, single express sheet printing, intelligent switching of printing model. As the supplier of solutions to printing projects, we introduced our new products to the representatives in a tea break time and a continuous stream of representatives came to learn that.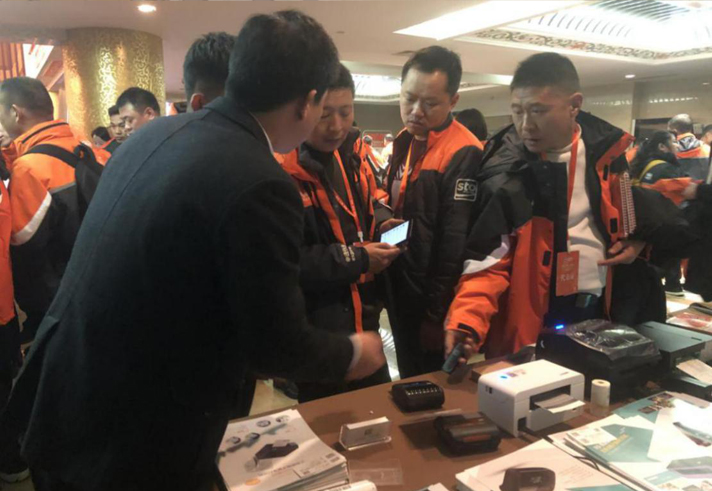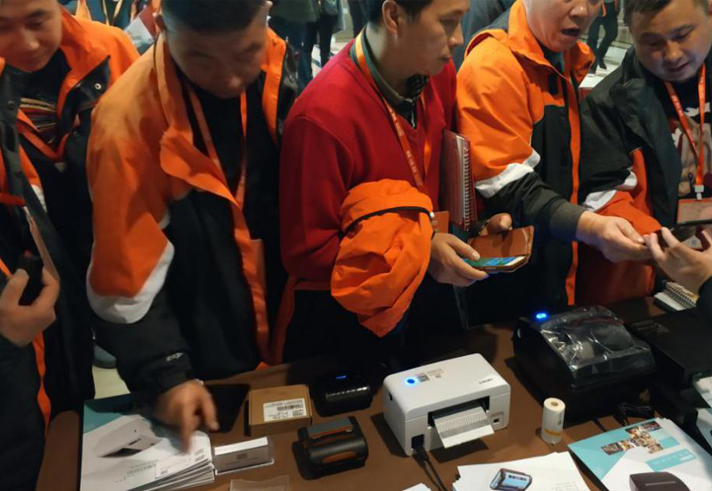 In many years' research and development of the printing technology, Hanin got continuous improvements and developed a series of intelligent printing and electronic express sheet scanning devices based on our years' technological experience accumulation in different kinds of technological fields including printing utility software, multi-platform driver program,, embedded application system, structure design, and engineering, testing, quality management and so on. Our BT scanner model HS-M300 we brought here got highest attention from the representatives in this conference.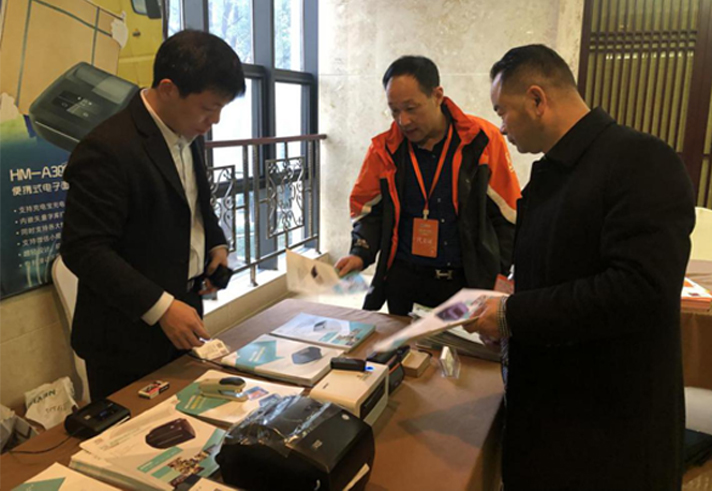 About the potable barcode scanner series appeared before in the market, there always exist problems like short service life, reduced scanning efficiency after a long time using. According to this situation, we reinforced research and development in electric source and service life so that fully charged HS-M300 printer's endurance can reach to 20000 times.
HS-M300 printer solves problems including high cost, large size, and untransportable. It's another innovation and breakthrough in potable BT scanning services area.
With the corporate philosophy of 'Applying from extensive learning, rising from accumulated strength" and the operation philosophy of "people oriented", Xiamen hanyin offers products and services which are approved and inspired by STO Express and it was evaluated as the best partner in 2018.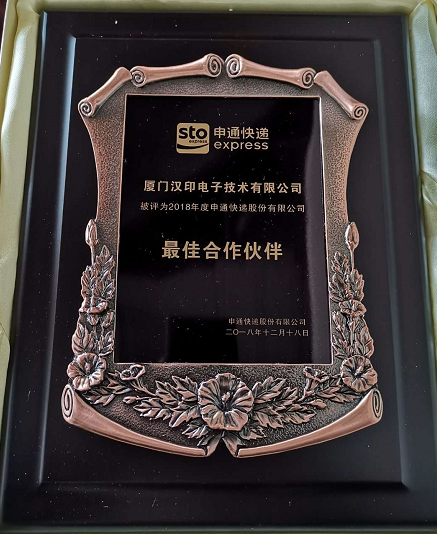 Hanin will firmly put forward to a closer cooperation ship with STO.