Top Five Label Printer Trade Shows You Need to Attend in 2023
Attending trade shows is an excellent way for industry professionals and downstream customers to stay up-to-date with the latest technologies, network with peers, and gain insights into new trends and business opportunities. If you're involved in the label printer industry, here are the top five most influential trade shows you should not miss.
1. Labelexpo Global Series
Held in various cities worldwide, the Labelexpo Global Series is the world's largest event for the label and package printing industry. With several regional editions, such as Labelexpo Europe in Brussels, Belgium, Labelexpo Americas in Chicago, USA, and Labelexpo Asia in Shanghai, China, it showcases the latest innovations in label printing, materials, and technologies, and attracts thousands of industry professionals and visitors.
The Labelexpo Global Series is held every two years. The next events are expected to be:
Labelexpo Europe: September 2023, Brussels, Belgium
Labelexpo Americas: September 2022, Chicago, USA
Labelexpo Asia: December 2023, Shanghai, China

Thomas Hagmaier, President of FINAT, once stated, "Labelexpo Europe is an important industry event that connects people from all over the world, creating a platform where new ideas are exchanged, and business relationships are forged."
Website: https://www.labelexpo.com/
2. Drupa
Held every four years in Düsseldorf, Germany, drupa is the world's leading trade fair for printing technologies. The event covers various sectors, including label printing, packaging, and functional printing. With its extensive range of products and services, drupa attracts professionals from around the world. The next edition is scheduled for June 2024.

Claus Bolza-Schünemann, former President of Drupa and CEO of Koenig & Bauer, once said, "Drupa is the heartbeat of the industry, the place where innovations are launched and where new partnerships are formed."
Website: https://www.drupa.com/
3. PRINTING United Expo
PRINTING United Expo is a comprehensive trade show for the printing industry in North America, encompassing various segments, such as commercial, packaging, and label printing. The event is held annually and provides a unique platform for industry professionals to explore new technologies and collaborate on solutions. The next PRINTING United Expo is scheduled for October 2023 in Las Vegas, USA.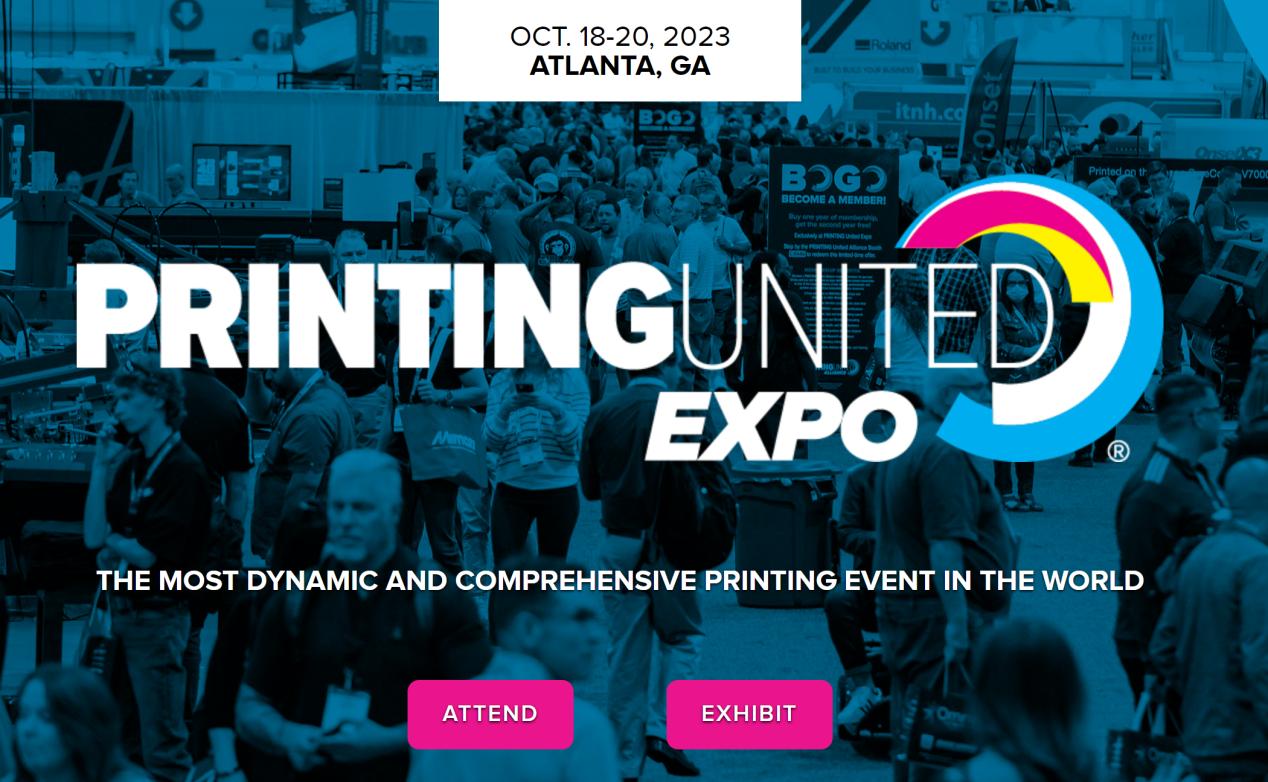 Ford Bowers, President and CEO of PRINTING United Alliance, remarked, "PRINTING United offers a dynamic experience that showcases innovation, fosters collaboration, and provides opportunities for attendees to expand their business horizons."
Website: https://www.printingunited.com/
4. Pack Expo International
Pack Expo International, one of the world's largest packaging and processing trade shows, takes place every two years in Chicago, USA. Although not exclusively focused on label printing, it features a wide range of printing and labeling solutions for packaging applications, attracting professionals from various industries. The next Pack Expo International is set for September 2023 in Las Vegas, USA.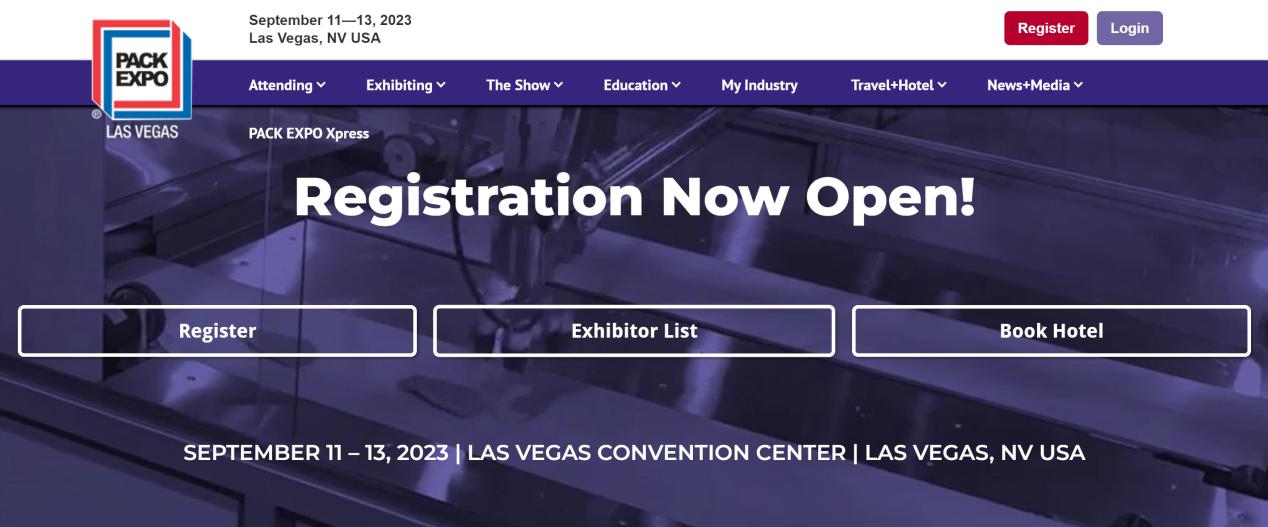 Jim Pittas, President and CEO of PMMI, the organization behind Pack Expo International, said, "Pack Expo International is a global platform that connects professionals from diverse industries, providing them with a unique opportunity to discover the latest trends, technologies, and solutions in packaging and processing."
At the 2021 edition of Pack Expo International, a label printer manufacturer showcased a groundbreaking UV-LED curing technology that significantly reduced energy consumption and improved efficiency. This innovative solution received tremendous interest from attendees and led to multiple partnerships and collaborations.
Website: https://www.packexpointernational.com/
5. All in Print China
All in Print China is one of the largest printing industry exhibitions in China, encompassing a wide range of printing sectors such as commercial printing, packaging, and label printing. The event takes place in Shanghai, China, and is organized by the Printing Technology Association of China, China Academy of Printing Technology, and Messe Düsseldorf (Shanghai) Co., Ltd.
The most recent edition of All in Print China took place from October 11-15, 2022, in Shanghai. Several breakthrough products and technologies in label printing were showcased at the exhibition, including:
a) Advanced digital printing systems: High-speed, high-quality digital label printers were presented, featuring improved color management, variable data printing capabilities, and reduced set-up times for more efficient and customized label production.
b) Flexographic printing innovations: New developments in flexographic printing were exhibited, including enhanced plate-making processes, environmentally friendly inks, and advanced automation systems to optimize label production.
c) Sustainable label materials: Various eco-friendly label materials were on display, such as biodegradable substrates, recycled papers, and films made from renewable resources, supporting the industry's commitment to sustainability.
d) Label embellishment and finishing solutions: State-of-the-art equipment for hot stamping, cold foiling, embossing, and varnishing were demonstrated, allowing label printers to create more visually appealing and functional labels.
e) Smart labeling technologies: Innovative solutions in smart labels, such as RFID tags, NFC-enabled labels, and QR codes, were showcased, providing opportunities for brands to enhance product traceability, inventory management, and consumer engagement.
The event is held every two years, and the next All in Print China is set for November 2023 in Shanghai. The exhibition aims to showcase the entire printing industry supply chain, from pre-press to post-press, including equipment, consumables, software, and services.

Website: https://https://www.allinprint.com/en/
In closing, attending these influential trade shows provides an excellent opportunity to witness innovative products and solutions, gain valuable insights, and connect with leading professionals in the field. Don't miss out on these must-attend events to stay ahead in the ever-evolving world of label printing.