Why You Need a 4x6 Photo Printer
There's something truly magical about printed photographs - the way they capture a moment in time and evoke powerful emotions and memories. In an era of digital photos and social media, a tangible photo can be a breath of fresh air, a tangible keepsake that brings joy and surprise to those who receive it. And with a 4x6 photo printer, you can easily bring this magic to life, creating high-quality prints of your most cherished moments in a size that's large enough to truly appreciate the details, making them perfect for sharing with loved ones.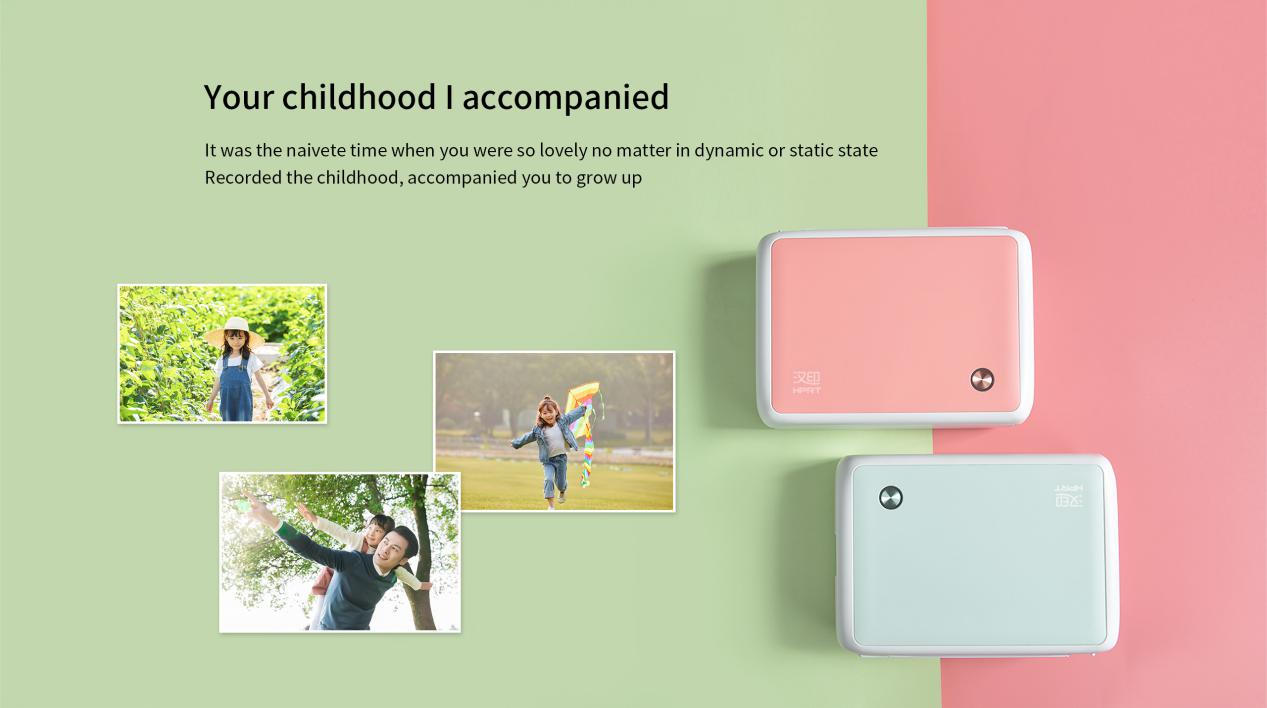 Next we'll discuss the importance and various applications of 4x6 photo printers, and introduce you to the HPRT CP4000L 4x6 Photo Printer, highlighting its features and why it's the perfect choice for your printing needs.
The Charm of a 4x6 Photo Printer
As touched upon in the introduction, printed photos offer a tangible and physical embodiment of cherished memories, allowing individuals to hold, touch, and savor the captured moments. A color photo printer serves as the essential tool to bring this experience to life.
Some one may rise a question: why 4x6 photo printing is so popular?
In short, because the 4x6-inch print size is the standard size for photo prints. Here are a few detailed reasons.
Versatility:
The 4x6 photo size is suitable for various purposes, such as framing, creating photo albums, or sharing physical copies of memories with friends and family. This size is large enough to showcase details while remaining compact enough to handle and store easily.
Convenience:
4x6 photo prints are a convenient size for home printing, as they don't require large, professional printers or a trip to a photo lab. Many compact photo printers on the market cater specifically to this print size, making it easy for users to print their photos at home.
Compatibility:
Most digital cameras and smartphones capture images in a 3:2 aspect ratio, which corresponds to the 4x6-inch print size. This means that users can print their photos without cropping or distorting the original image, ensuring that the printed photos accurately represent the original shots.
Overall, the 4x6 print size is popular because it offers a balance of versatility, convenience, and compatibility, making it an ideal choice for many users when it comes to printing photos.
Who Need a 4x6 Photo Printer
4x6 photo printers cater to a diverse range of users and applications, providing a convenient way to print high-quality photos across various settings:
Photography enthusiasts:
For those who love capturing and preserving memories through photographs, 4x6 photo printers enable them to print their favorite shots in the standard size. These prints can be used for personal collections, photo albums, or sharing with friends and family.
Scrapbookers and crafters:
Creative individuals who enjoy scrapbooking or other crafts often utilize 4x6 photo printers to print photos for their projects. This allows them to create personalized and unique keepsakes with a professional touch.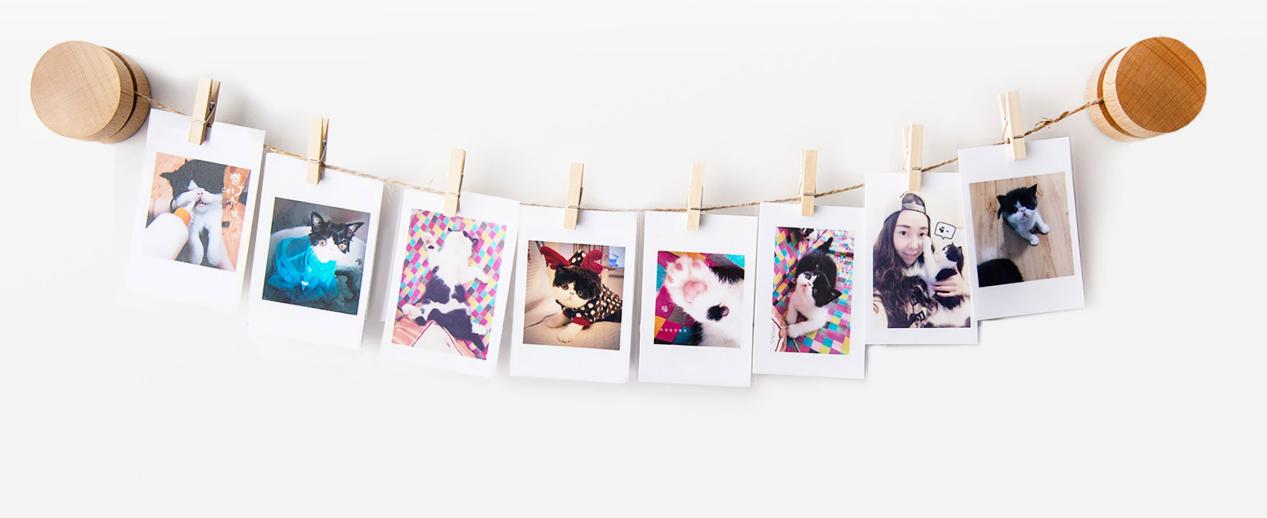 Event planners and hosts:
For organizers of events such as weddings, birthday parties, and baby showers, 4x6 photo printers come in handy to create instant souvenirs or keepsakes for guests. These tangible mementos offer a memorable takeaway from the event.
Small business owners:
Small businesses that offer personalized products, such as custom photo gifts, photo albums, or greeting cards, may use 4x6 photo printers to produce professional-quality prints for their customers, enhancing the overall appeal of their products.
Parents and families:
Families looking to document milestones, vacations, and special moments often turn to 4x6 photo printers to print and display their cherished memories around the home or in photo albums, creating a visual archive of their experiences.
The versatility of 4x6 photo printers makes them a popular choice for a wide range of users, meeting diverse needs and enabling the creation of high-quality prints in a convenient format.
4x6 Photo Printer HPRT CP4000L - Illuminate Your Life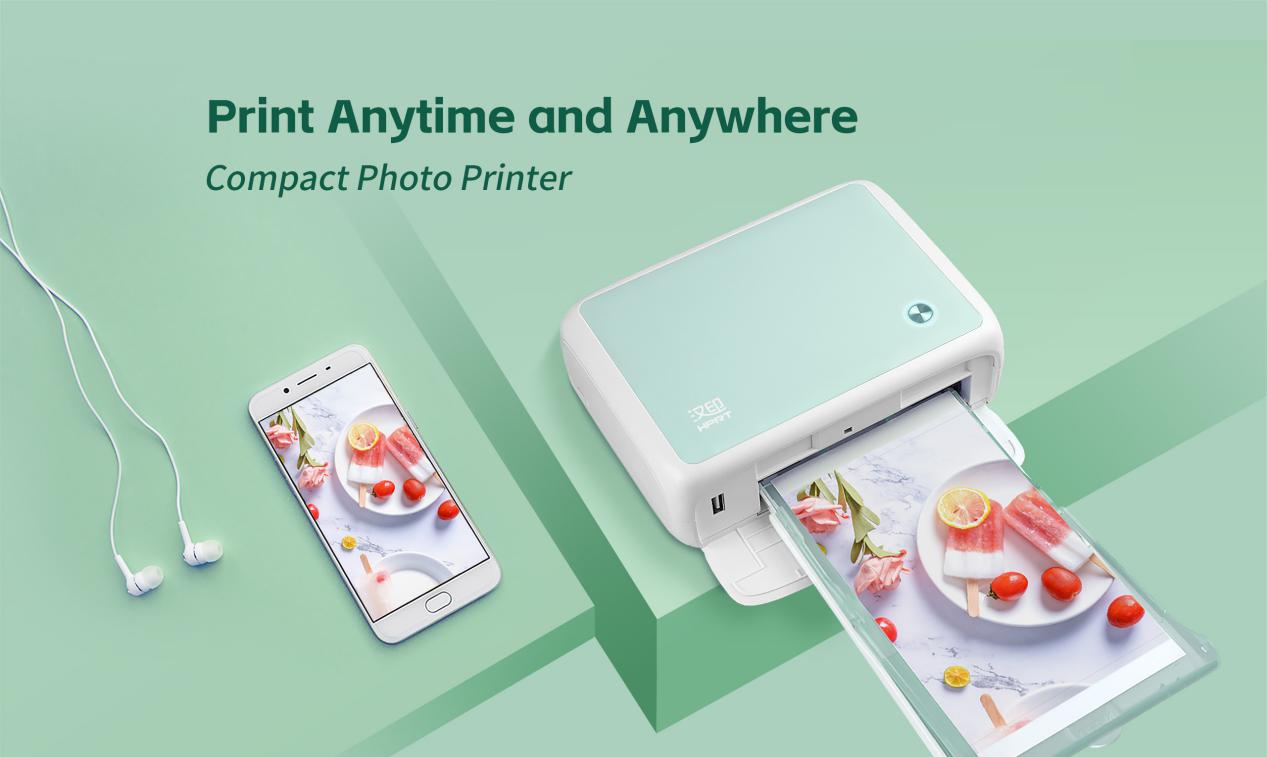 This stylish and powerful compact photo printer, featuring dye-sublimation printing technology, eliminates color differences and reproduces true colors. Moreover, the produced photos are laminated automatically - making them waterproof, dustproof, and oxidation-resistant, ensuring your memories never "fade"!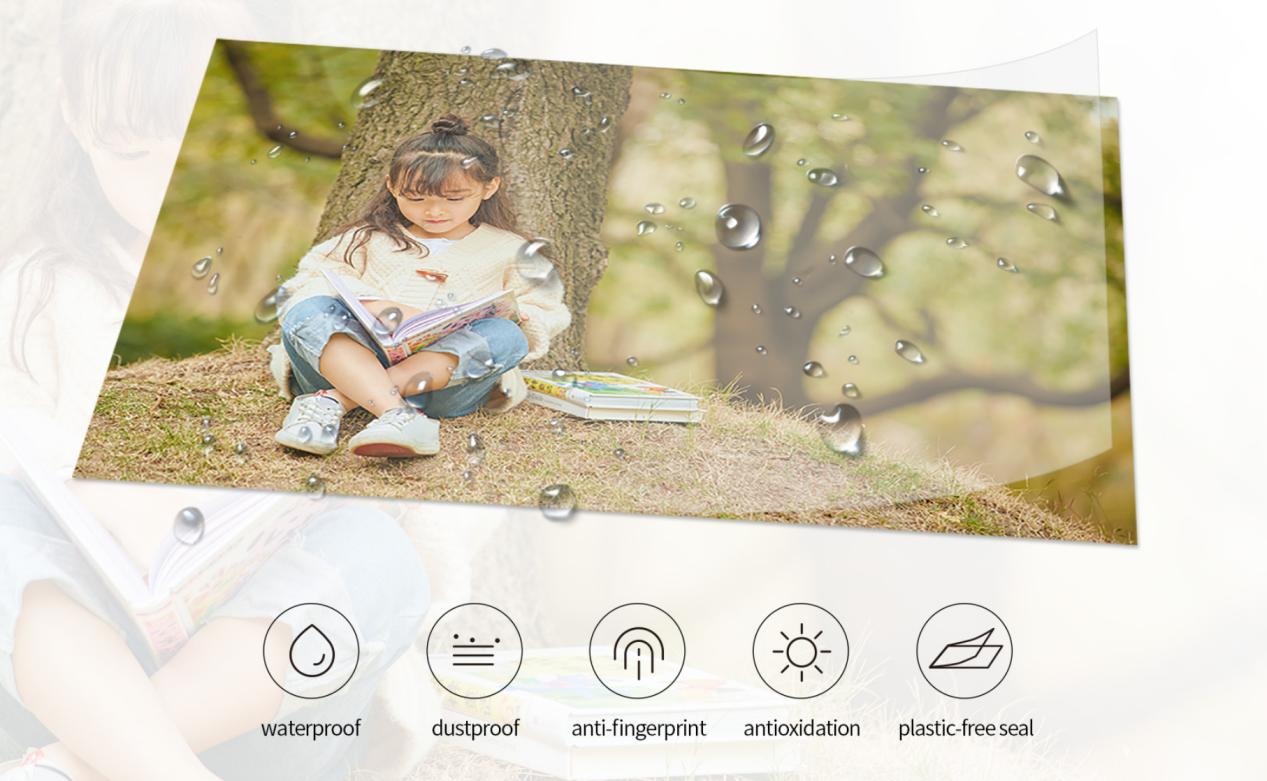 The HPRT CP4000L supports Wi-Fi connection, just one touch to set Wi-Fi, making it a convenient smartphone photo printer. Moreover, it supports AR printing. By selecting the video printing option, the printed photos will come to life, allowing you to experience the interactive AR effects blending virtuality and reality.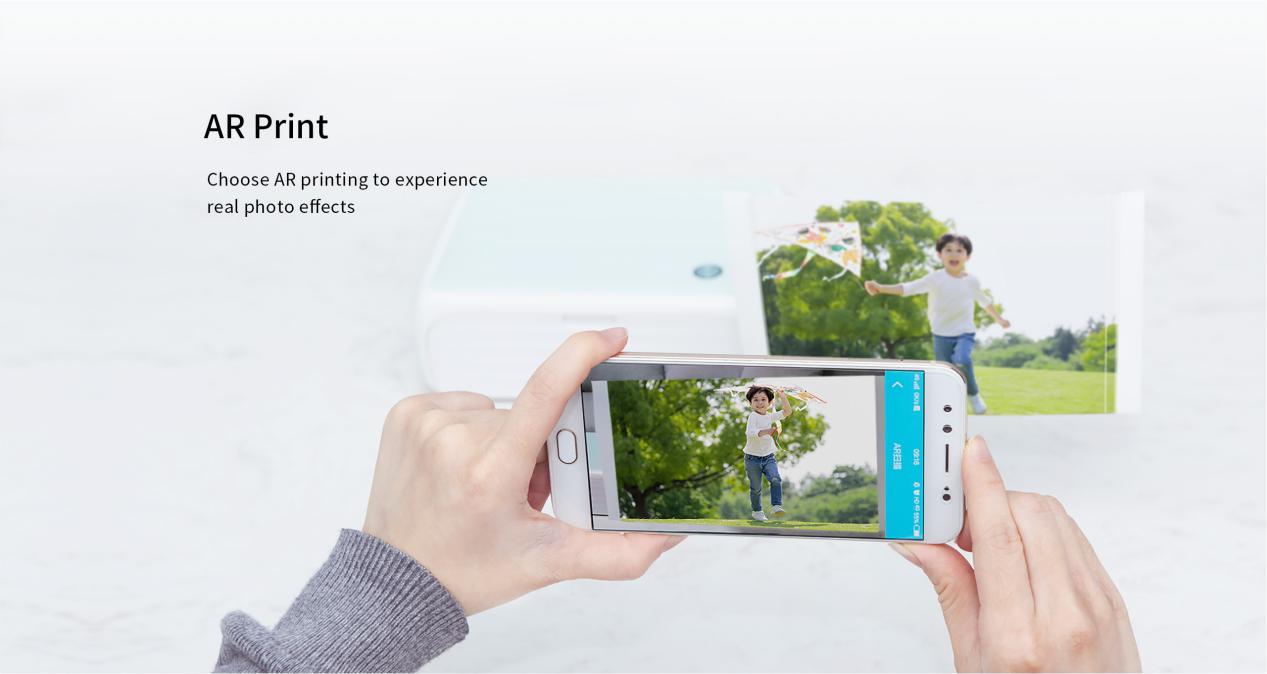 This portable photo printer also comes with a user-friendly photo editing app - HeyPhoto, offering multiple functions, including 8 different filter effects and built-in rotation and cropping functions. The free app supports both iOS and Android systems, easy for beginners to get started.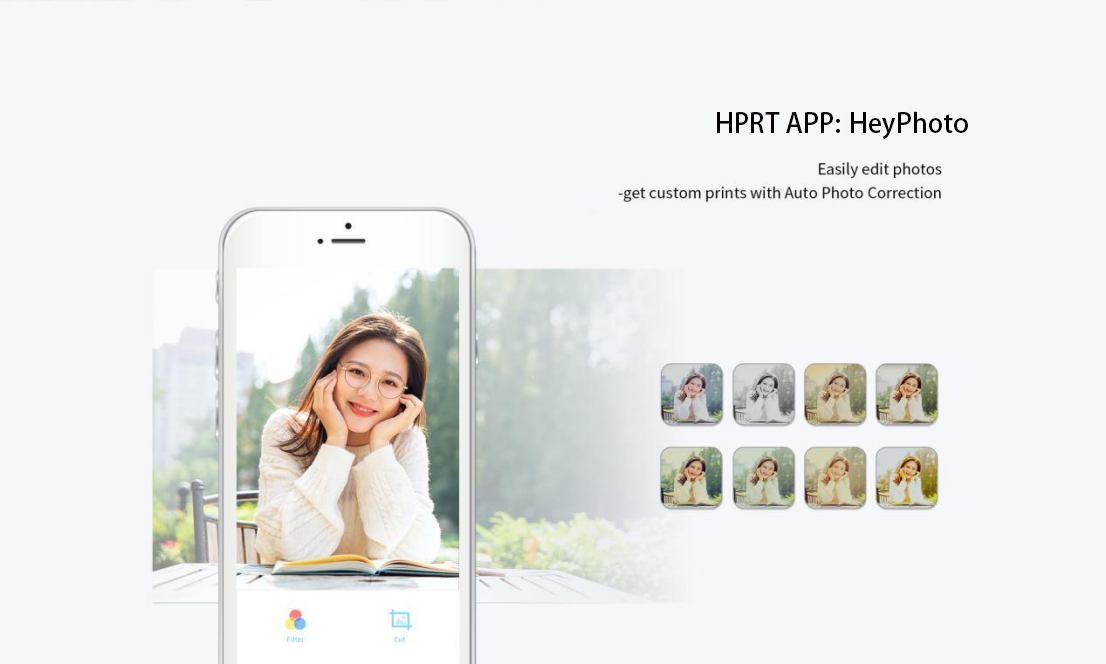 Additionally, a variety of photo print sizes are avaiable, including common 1-inch and 2 inch photos. In addition, it supports custom sizes, such as 3x3 photo prints, and 4x4 photo prints, within the maximum print size of 4x6 inches.
Summay
Let's embrace the endless charm of 4x6 photo printers and make the HPRT CP4000L your best 4X6 photo printer choice for capturing and preserving your most cherished moments. With its exceptional print quality, effortless connectivity, and user-oriented features, the HPRT CP4000L 4x6 Photo Printer is the ultimate ally for all your photo printing endeavors. Don't hesitate! Begin crafting stunning 4x6 memories today with this remarkable printer!