Best Budget Waybill Printer for Small Businesses
Why is the N41 the most cost-effective shipping label printer for small business? This thermal waybill printer can achieve high-speed printing and clear quality. It is also equipped with one-key operation, intelligent printing, and intelligent paper installation functions. HPRT N41 is the most comprehensive and intelligent one compared to others printers at the same price range.
N41 waybill printer adopts direct thermal printing technology. No tonner or ink is needed. Small businesses owners can download the third-party editing software to design shipping labels in 4x6 or other sizes. 
Features
1.Support folded paper or roll paper, die-cut label, black mark paper printing
2.Automatic paper inhaling
3.Continue to play after a power failure, never lose orders
4.Auto label detection and error reprint technology.
Advantages
1.Reinforced: Industrial-grade heat dissipation design
2.High efficiency: 3300 orders per hour, 4 ips (100 mm/s)
3.High compatibility: Compatible with 99% of ERP software on the market, including UPS, DHL, Amazon, ebay, Shopify, Paypal, XPS, Etsy, ShipWorks, shipping easy, shipstation, shipwire, shippo, etc. 
4.Work with different sizes of labels
5.Support Windows and MAC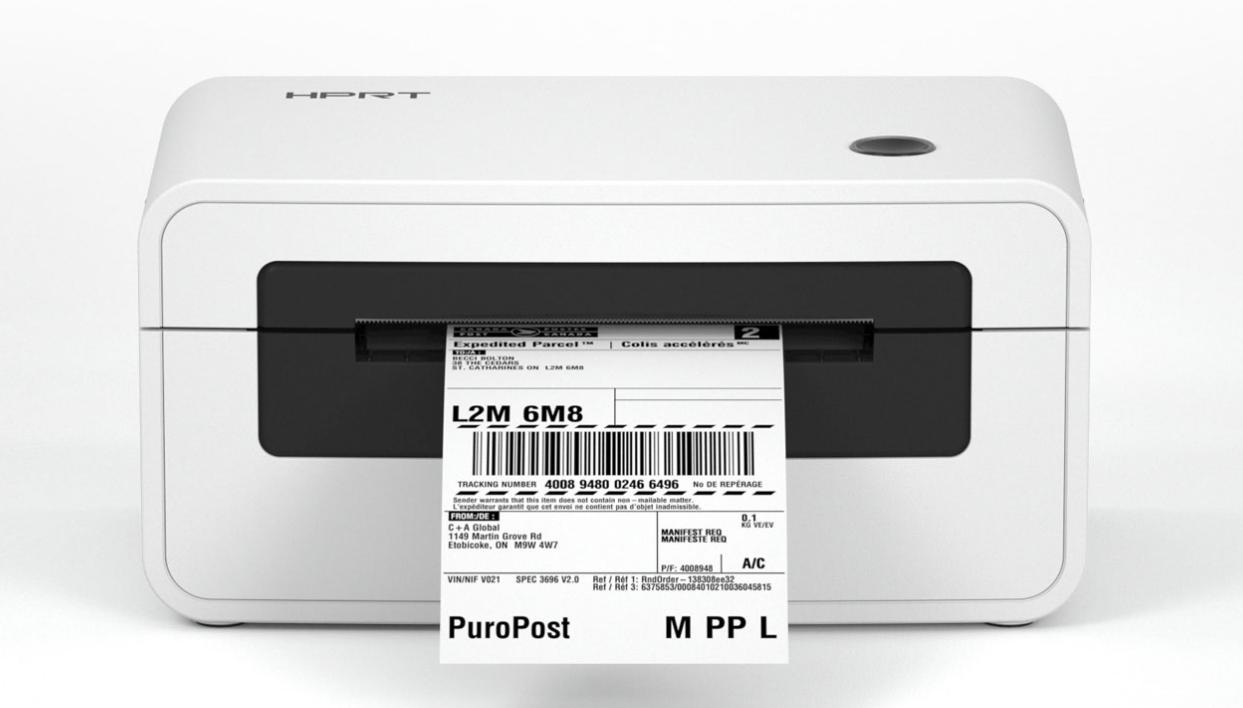 What N41 Users Say
user ****q said:
Product packaging: Exquisite packaging
Appearance: Small and simple, you will fall in love at first sight
Printing speed: SUPER fast, labels can be printed in seconds
Printing effect: High resolution and they are all printed in the specified position, great effect. Overall a very satisfied with shipping label printer for my homemade candle business.
user ****n said:
The attitude of customer service and after-sale service is super good. After chatting for half an hour, the customer service is still patient. They answered all my concerns. The print is very clear, very satisfying, and worth the money. I recommend it!
Summary:
In general, the N41 is a shipping label printer for small businesses, with a low cost of consumables and low maintenance costs. It is the best choice for small and medium-sized e-commerce sellers.