HPRT Industrial Label Printers, Your Reliable Assistant for Warehouse Management
Importance of Warehouse Management
Warehousing is an essential part of logistics. There is a saying in this industry: "Whoever owns the warehouse wins the world". Warehouse management runs through the entire supply chain and plays a vital role in logistics management. The quality and level of warehouse management largely determine the development space of a company.
Qualified logistics warehouse management requirements are traceable. The barcode labels that can store a large amount of data information in a small space become a good helper for warehouse management. And the adaptable industrial label printer also has a broad market.
For example, Chery Automobile uses printers to improve the modern management level of spare parts warehousing and logistics; Time Express uses printers to quickly process shipments, returns, and warehousing lists; and the Italian company Disano Illuminazione uses industrial-grade printers to print customized labels for warehousing and logistics to optimize warehouse management. Many large-scale enterprises have introduced industrial printing equipment to improve warehouse management efficiency. From this, we can see that warehouse management optimization has large market demand for industrial printers.
How to Choose The Right Warehouse Printer?
If you work in the warehouse logistics management industry and are considering purchasing a barcode label printer that can be used in the warehouse. So what factors should be considered when purchasing a warehouse printer?
Since the warehouse environment is relatively harsher than the ordinary office environment, it is recommended that you comprehensively consider various factors such as use cost, operation flexibility, use frequency, use environment, and durability when purchasing warehouse printers, so that you can choose the warehouse label printer product that best matches your printing needs.
HPRT Industrial Label Printers 
Help You Efficiently Manage Your Warehouse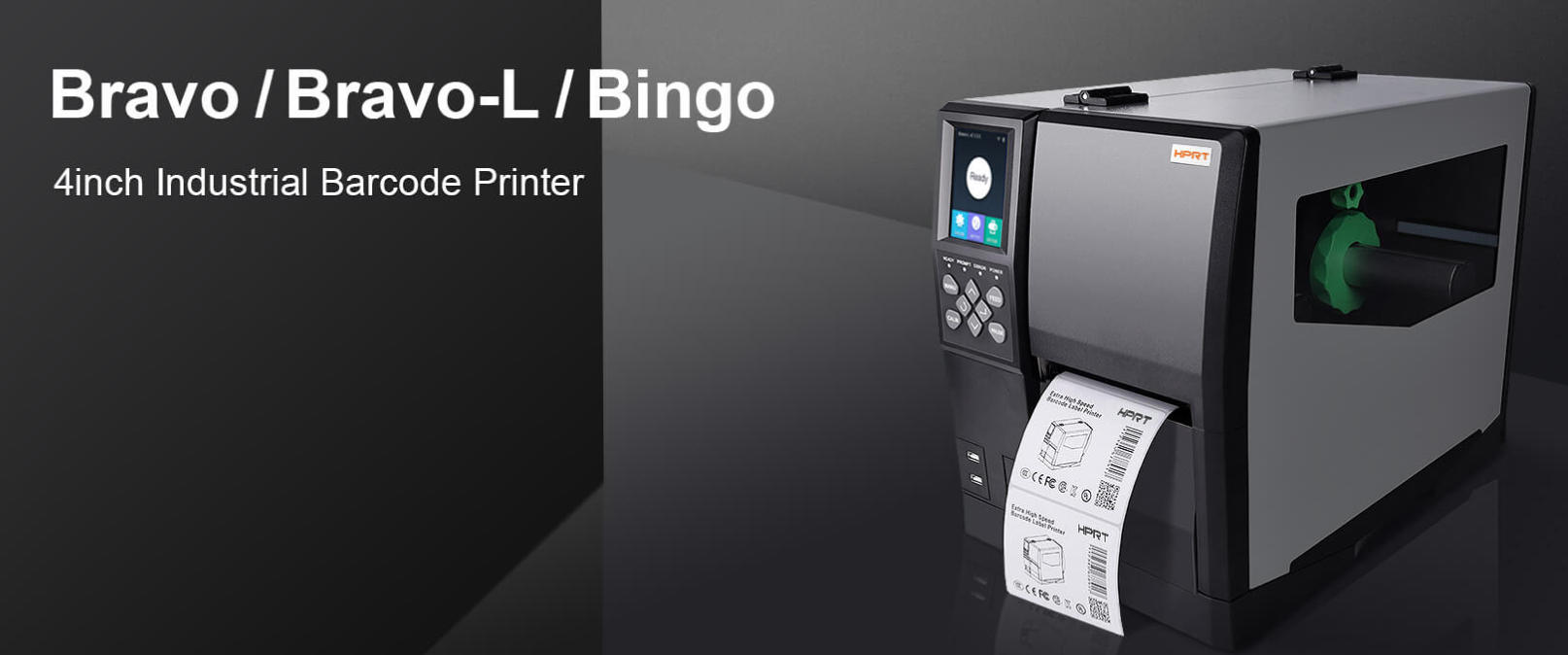 HPRT industrial label printers are intelligent and have many advantages:
• Built-in advanced chip with large storage space;
• equipped with a 3.5-inch color touch screen, with operation keys and USB HOST, the visual operation screen helps you easily realize offline operation;
• Strong flexibility, suitable for both high-speed and large-volume printing of large labels, and accurate printing of small labels;
• Equipped with a variety of detection functions, which can realize the detection of the separation of the printing core, the detection of the stripping of the ribbon, the detection of the media, the exhaustion detection, thermal over-temperature detection, sewing mark/hole mark/black mark positioning detection, motor over-temperature detection;
• Support versatile printing media, that can meet the needs of multi-field printing;
• Automatically identifying print heads with different precisions, and can realize automatic configuration even if it is not set in advance;
• Simple operation, with only two screws to replace the print head module;
• Long ribbon length from 450 meters to 600 meters.
HPRT has rich experience in providing warehousing and logistics printing solutions. Its industrial-grade barcode printers can quickly and precisely print barcode labels, trace each production link to achieve efficient operations, assist warehouse intelligent inventory, and make inventory management more convenient. 
If you have label printing needs in warehouse management, or are interested in becoming our agent, please contact us, we will provide you with complete warehouse management solutions and industrial label printer products.