Your Choice for 2x3 Photo Prints: The Mini Photo Printer HPRT MT53
2x3 photo prints has won the hearts of countless users, a preference largely stemming from the influence of instant cameras, which with their 'snap-and-print' convenience, have endeared themselves to generations of young people. This mini photo printing bears the tactile feel of film and rich nostalgia, perfect for carrying around and sharing, despite a somewhat higher cost per print. If you seek to change the game by blending in high technology for faster printing, brighter photos, and friendlier prices, then the HPRT mini photo printer MT53 is your best choice, setting the trend as a fashionable mini photo printer.
This pocket-sized photo printer, sporting a pure white exterior, is as compact as it is exquisite. It's worth noting that it has won the 2022 Red Dot Design Award in over 60 countries and regions worldwide due to its outstanding design. Let's delve into its unique advantages: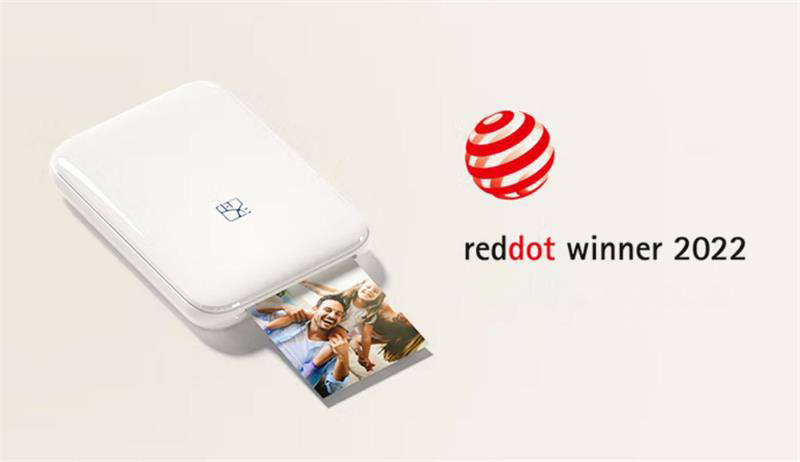 ●Print Speed
The HPRT MT53 employs advanced ZINK zero-ink printing technology, ensuring impressive printing speed. In contrast to traditional instant photo printers that require a development process, the MT53 can print 2x3 photo in just a few dozen seconds, capturing memorable moments without the wait.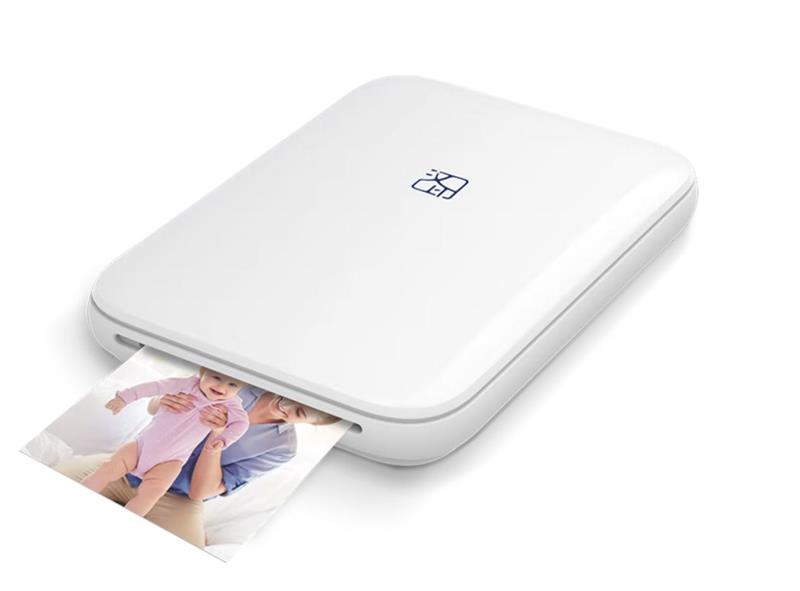 Moreover, its Bluetooth connectivity allows easy pairing with your phone or tablet for quick mobile printing anytime, anywhere, breathing life into your stored photos instantly.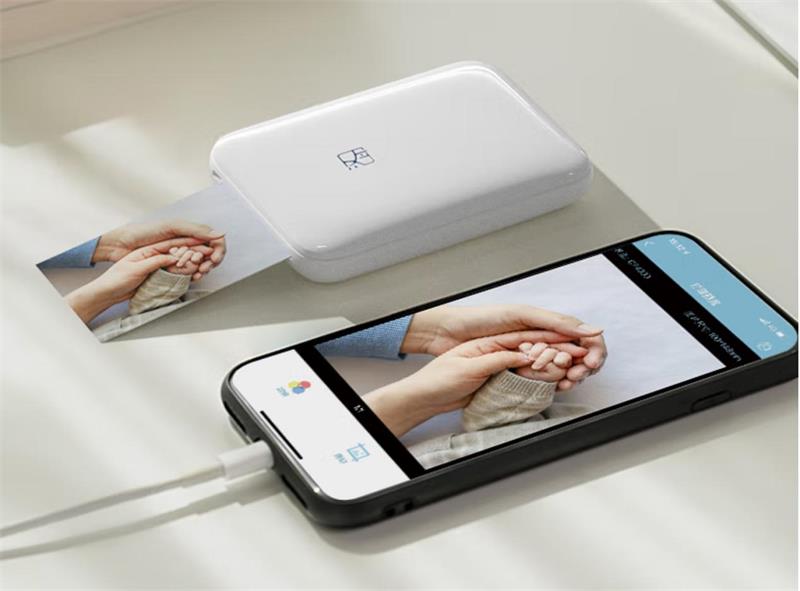 ●Print Quality
The MT53 Zink photo printer, with its advanced printing technology and high-precision printhead, can accurately reproduce the details and colors of an image. Every 2x3 photo print is vibrant and lifelike, making your memories come alive instantly. Whether it's travel photos, landscape shots, or portraits, the MT53 delivers high quality photo prints, bringing you delightful and satisfactory results.
●Print Cost
Compared to the relatively expensive Polaroid paper, the MT53 opts for Zink photo paper, which enables printing a 2x3 photo at a cost-effective rate of less than $0.32. Furthermore, buying photo paper in bulk is even more cost-effective. 
When it comes to replacing consumables, the printer adopts a slide-and-load design, making it easy to load zero-ink photo paper.
●Others
This portable photo printer comes with HPRT's proprietary "HeyPhoto" mobile application, offering an abundance of materials and editing features, such as adding frame, filters for your photos, collage photo prints, and DIY passport photos.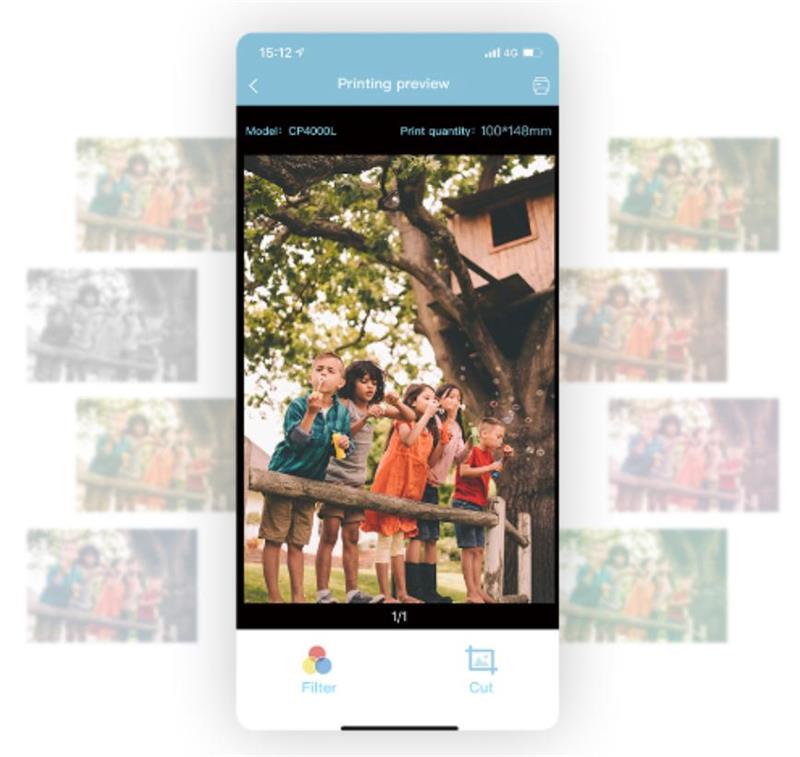 With this 2x3 photo printer, printing wallet-sized photos, locket photos, and other mini prints becomes a breeze, catering to all your pocket photo needs.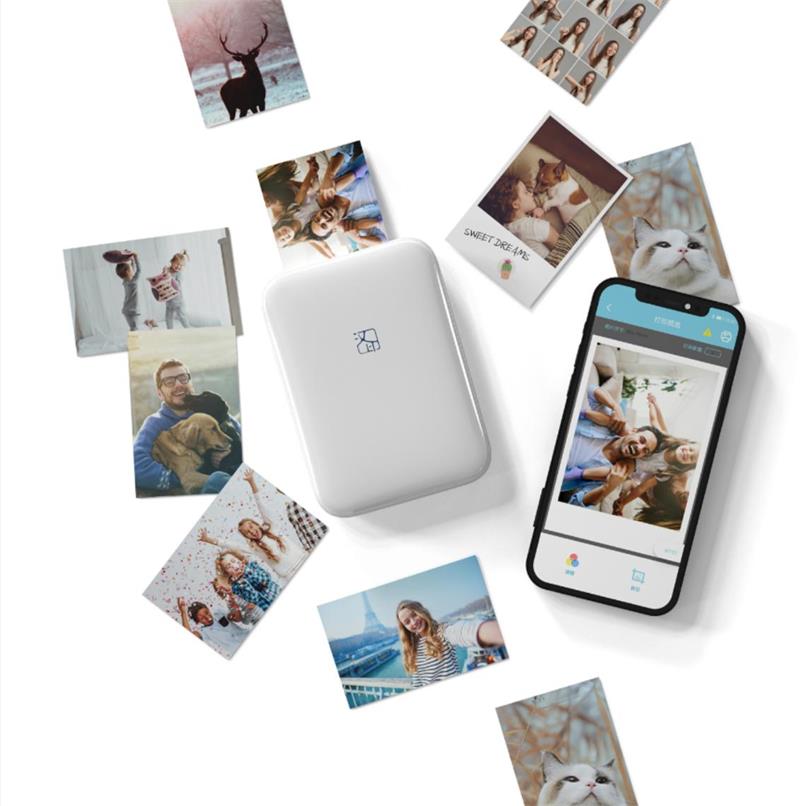 What's more, every photo you print comes with an adhesive back, allowing you to easily stick your memories wherever you like, perfect for customizing your photo journal or DIY photo albums. Truly, the MT53 doubles as a high-quality sticker photo printer, adding a personal touch to your keepsakes and crafts.
Whether you want to preserve precious memories or share exciting moments with others, the HPRT MT53 Mini Photo Printe is an ideal choice for you. It offers a convenient, high-quality, and cost-effective photo printing experience. Make the HPRT MT53 your pocket choice and add more joy and memories to your life!
●Custom Photo Printer Service
Furthermore, for those looking to purchase a large quantity of HPRT MT53 Mini Photo Printers, we also offer customized services to meet your specific requirements. Whether it's for corporate events, promotional campaigns, or special occasions, our team is ready to work closely with you to tailor the printers according to your branding needs. With our bulk customization service, you can create a unique and memorable experience for your customers or guests. Contact us today to discuss your customization options and let us help you make a lasting impression.
●Photo Printer OEM/ODM Service
If you are a business, distributor, or reseller, we can collaborate with you to create custom branding, packaging, and specifications that align with your specific requirements. Our experienced team will work closely with you to ensure a seamless process from product design to manufacturing. With our OEM/ODM services, you can enhance your brand identity and deliver a unique product to your target market. Contact us today to discuss your OEM/ODM needs and let us be your trusted partner in bringing your vision to life.