Print Photos in Any Size: Discover Versatility with the HPRT CP4000L Small Photo Printer
You might find yourself in situations where you need passport photos for your upcoming international travel, want to print Instagram photos to keep those special moments alive, or even consider crafting a DIY photo collage print as a unique gift for a loved one. Relying on photo labs or online services for these tasks? This approach often leads to common inconveniences. Introducing the HPRT versatile small photo printer CP4000L. This versatile small photo printer effortlessly caters to both standard and small photo print sizes, offering a convenient and efficient solution for all your photo printing needs.
Next, let's take a look at some common photo print sizes and their various uses.
Standard Photo Print Sizes
The importance of standard photo printing in both our personal and professional lives cannot be overstated. Whether we are preserving memories with small photo prints or arranging for essential passport photos, these standard sizes are indispensable. Now, let's delve into the diverse applications of various standard photo print sizes.
a) 2x2 Photo Prints: The Common Passport Size
These mini photo prints (2x2 inches or 5x5 centimeters) are often are often necessary for various identification purposes, whether you're planning international travel or applying for a job. From passport and visa applications to resumes, these small photo prints 2x2 are a vital part of the process.
√ Passport Photos
√ Driver's License Photos 
√ CV Photos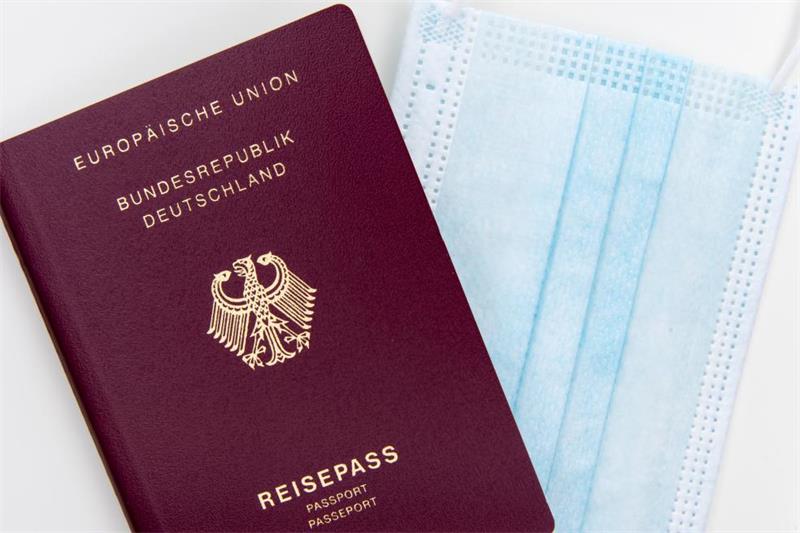 b) 3x3 Photo Prints: Sharing Moments in a Compact Format
While the 3x3-inch size is not as common as standard sizes like 4x6 inches, it offers versatility and creativity in various applications where a smaller and more unique photo format is desired.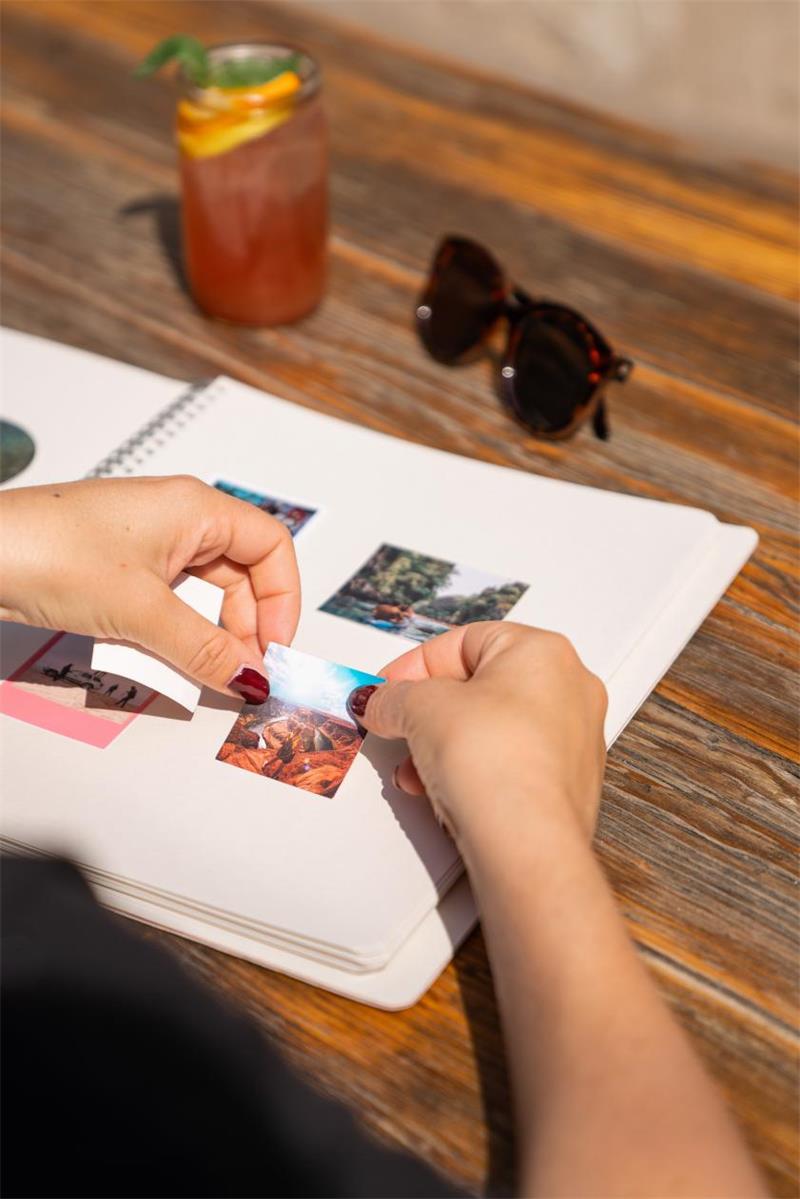 These square photo prints are ideal for printing Instagram photos and also make for perfect gifts, fitting snugly into small frames and photo memory books.
c) 4x6 Photo Prints: A Popular Choice for Photo Albums and Collages
4x6 photo prints are currently one of the most popular photo printing sizes. These photo sizes are large enough to be made into photo albums or table displays, and can also be used to print collage photos. 
This small photo size does not require the aid of a photo lab; it can be easily accomplished with a photo printer like the HPRT CP4000L.
a) Wallet Size Photo Prints: Carrying Loved Ones Everywhere
Wallet size photos are designed to fit easily into wallets, purses, or small photo albums. They are perfect for carrying your loved ones' photos with you and serve as portable keepsakes. The wallet size photo prints typically measure 2.5x3.5 inches and 2x3 inches.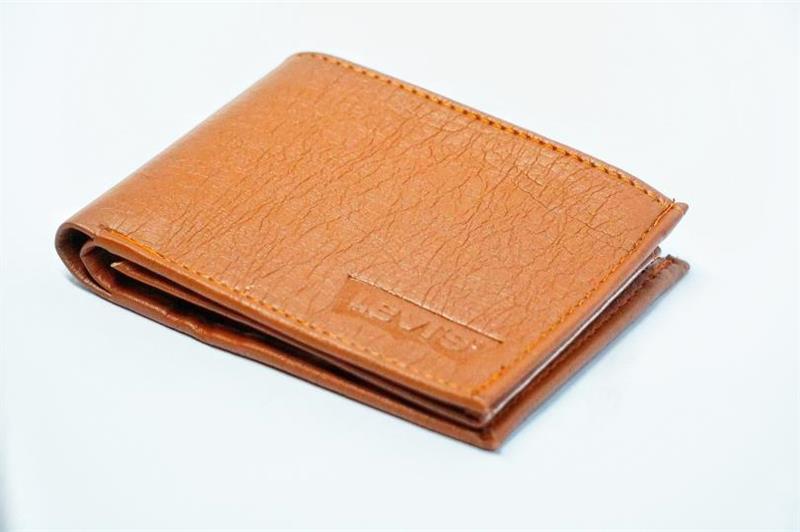 b) Locket Size Photo Prints: Treasured Keepsakes
These tiny photo prints (varies, typically small) are specially sized to fit inside lockets or other small jewelry pieces. They are often cherished as mementos, allowing individuals to keep a loved one's photo close to their heart. 
The locket size photos is typically around 2x2cm (3/4x3/4 inch), although this may vary depending on the specific locket design. Lockets come in various sizes and shapes, allowing for customization and personalization. 
It's important to consider the shape of your locket when selecting and preparing a photo. For instance, if you have a heart-shaped locket, you may need to trim the photo to fit the final shape using scissors or a craft knife. 
The HPRT CP4000L: A Solution to Different Photo Print Sizes
As we have seen, each photo print size serves a unique purpose and holds significance in our lives. The HPRT CP4000L small photo printer understands the importance of these sizes and empowers you to bring your memories to life. 
This 4x6 photo printer is a remarkable device that combines cutting-edge technology with stylish design. Utilizing dye-sublimation printing, it produces high-definition images with stunning clarity and vibrant colors, thanks to its 300dpi resolution. Additionally, this photo printer produces laminated photo prints that are waterproof, dustproof, and resistant to oxidation, ensuring that your memories won't fade over time.
In addition to the traditional USB connection, the HPRT CP4000L also supports Wi-Fi connectivity, making it easy for you to connect to various devices and facilitate mobile printing from your iPhone or iPad.
Concerning photo print sizes, the HPRT CP4000L compact photo printer can generate prints up to 4x6 inches, which is the perfect size for creating photo albums, personal collections, or even a photo wall.
Accompanied by the user-friendly HPRT Heyphoto app, you gain the freedom to design and customize your photos in a variety of sizes, including 2x2 and 2x3-inch prints.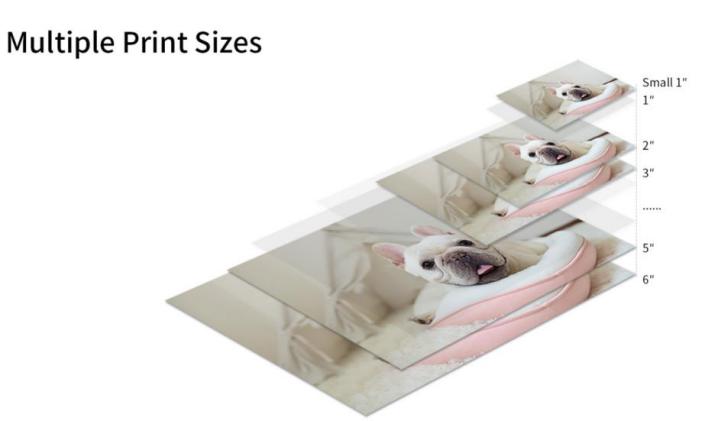 The HPRT Heyphoto app boasts a photo collage feature, turning the process of creating a collage into a delightful trip down memory lane. It enables us to stitch together individual moments into a cohesive narrative.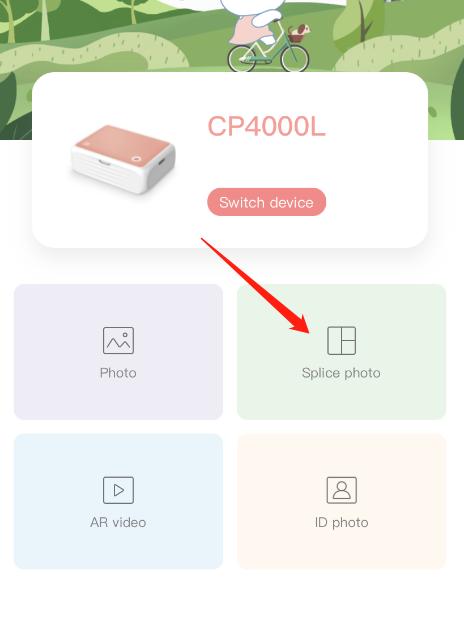 With just a tap on your phone, you'll enter the world of photo collage prints. This app supports up to nine photos for collaging, accommodating scenic, portrait, or travel shots. You're free to rotate photos, apply filters, and add frames, crafting a unique effect that's truly yours.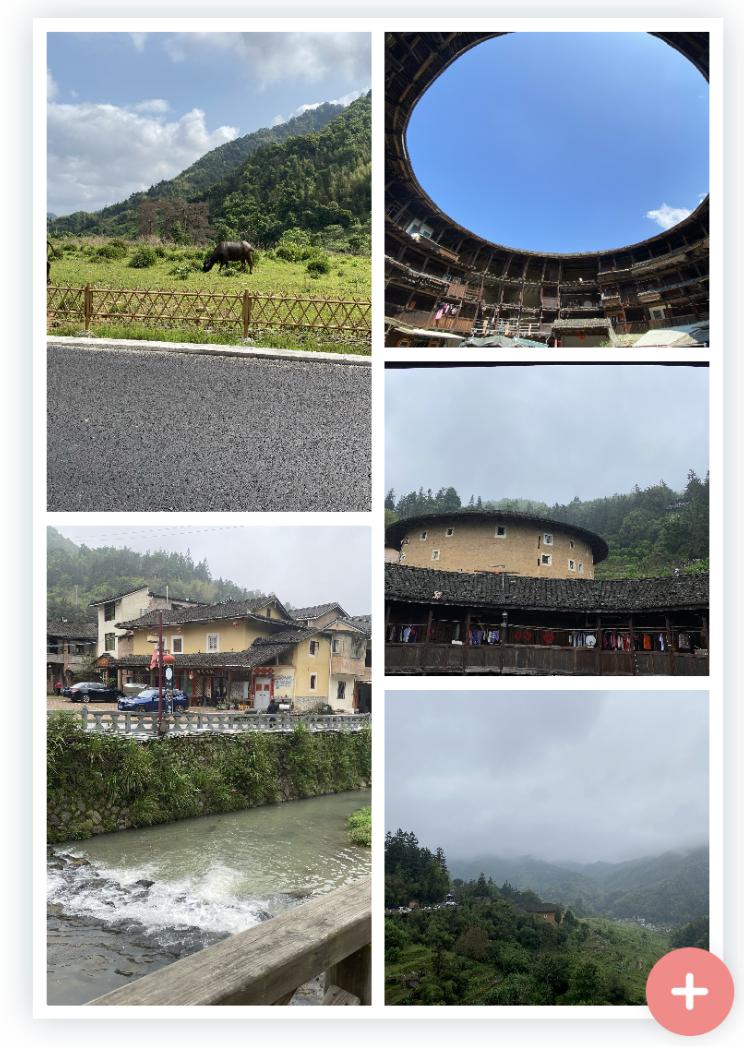 You can also utilize the collage printing function for passport photos, allowing you to print small size photos on a single sheet of photo paper for flexible printing, thereby saving on photo paper.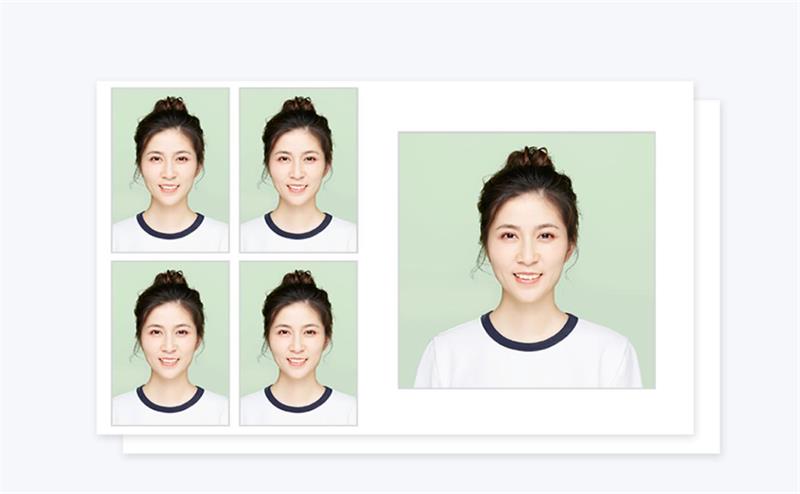 In conclusion, the HPRT CP4000L caters to your varied needs for standard and small photo prints, including passport photos, wallet size photos, and locket photos. From compact 2x2 photo prints to larger 3x3 photos, and even standard 4x6 photo prints, this small photo printe provides convenience, versatility, and exceptional print quality. This ensures that your memories are captured and preserved in the most beautiful way. Opt for the HPRT CP4000L to expand your creative horizons in photo printing and make every moment an unforgettable one.