Unveiling HPRT HT800 Series: The Ultimate Thermal Transfer Barcode Printer for Modern Businesses
HPRT is not just a provider of printing devices like POS printers, mobile printers, and label printers. We pride ourselves on delivering professional and streamlined printing solutions tailored for various industries. Today, we spotlight the HPRT HT800 Series Thermal Transfer Barcode Printer, a versatile printing solution suitable for retail, manufacturing, healthcare logistics, and more.  Here's the introduction video, let us take a quick look.
At HPRT, we understand the importance of finding the right printer for your specific needs. That's why we have developed the HT800 Series, a multi-purpose thermal transfer barcode printer that excels in performance and functionality. 
1. Sleek, Compact, and Robust Design
The HPRT HT800 desktop thermal transfer barcode label printer boasts a sleek, minimalist design, making it a perfect fit for any desktop. Its double-layered frame enhances its durability. Simple control buttons and indicator lights ensure a user-friendly experience.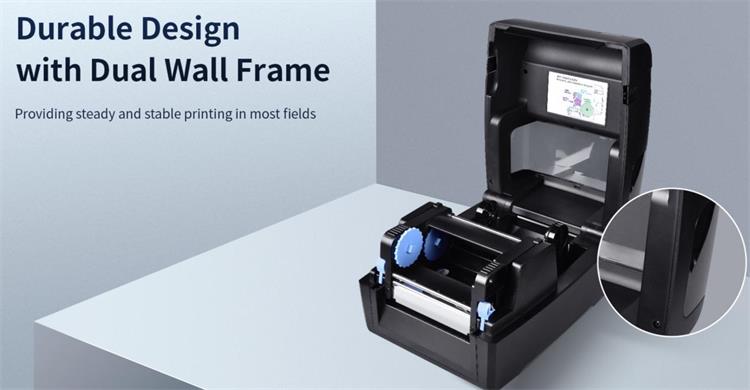 2. Extended Ribbon Capacity
The HT800 desktop thermal transfer barcode printer accommodates an impressive 300m ribbon, catering to the daily printing demands of most small and medium-sized businesses. With less frequent ribbon replacements, users can save time.
3. Swift and Efficient Printing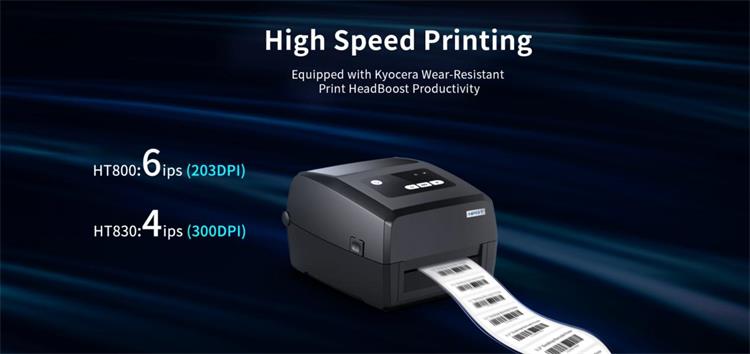 The HT800 series label printers support 203dpi and 300dpi thermal transfer printing. The HT800 corresponds to 203DPI, and the HT830 to 300DPI. Both offer impressive printing speeds, with the HT800 reaching up to 6ips. If your labels are 7cm long, the HT800 can print 120 labels per minute—an astonishing rate.
What's more, this printer possesses robust media detection features, including paper out sensor, gap detection, and black mark detection. It guarantees precise paper feeding and neatly printed barcodes that are accurately aligned.
Importantly, the printer allows users to easily swap the print head between 203dpi and 300dpi resolutions. Its intuitive design ensures that even those new to printing can handle the setup with ease.
4. Superior Data Processing
The HT800 series barcode printers come equipped with a 32-bit RISC processor and have a large memory capacity. The dynamic memory and flash memory are 128MB, capable of printing intricate graphics and texts. It supports almost twenty types of barcode printing, including one-dimensional and two-dimensional codes like EAN, UPC, Code 39, Code 128, DataMatrix, and QR Code.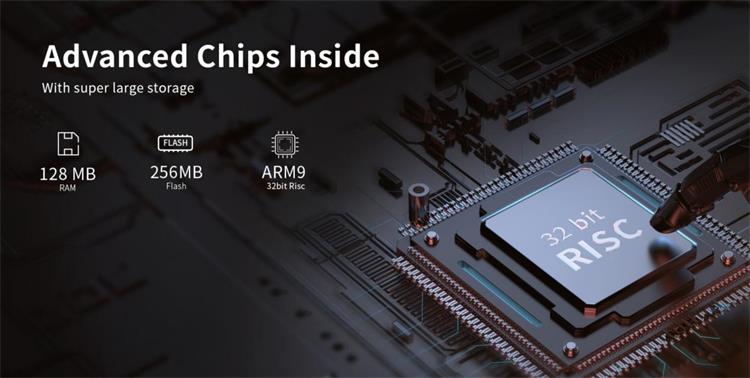 5. Versatile Printing Media Compatibility
The HT800 series thermal transfer barcode printers can print media from 1 to 4 inches, covering a wide range of common barcode types, such as UPC, EAN, and QR codes. Most standard barcodes won't exceed 4 inches in width. 
The printer can handle various label materials including washing care labels, silver paper, copperplate paper, garment tags, asset labels, and jewelry labels. Barcodes and labels printed with thermal transfer technology resist distortion and retain their quality over time, showing excellent resistance to wear and fading.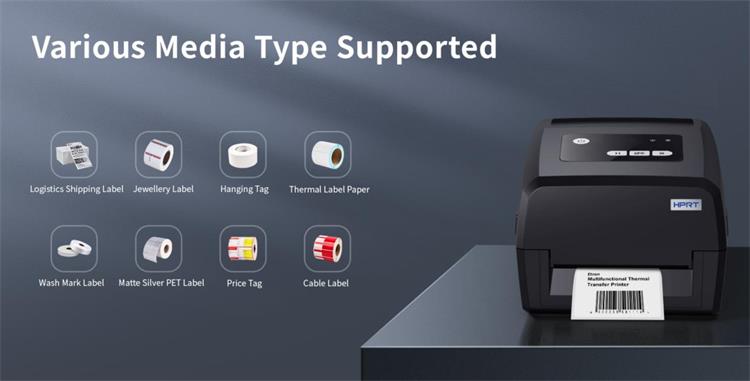 6. Multiple Connection Alternatives
In addition to the standard USB, Ethernet, and Serial connections, you can also opt for a Wi-Fi or Bluetooth version based on your needs. These offer mobile and wireless printing options, suitable for mobile printing needs, such as printing in different office areas or while on the go.
7. Enhanced Expandability
HPRT provides a range of accessories, such as an external paper roll holder, a cutter module, and a label peeler module, making label application a breeze for users. Once your labels are printed at a rapid speed, you can quickly adhere them to products or packaging with ease.
Here are some key specifications of them:
Model

HT800

HT830

Printing Method

Thermal transfer

Thermal transfer

Resolution

203DPI

300DPI

Max. Printing Speed

152mm/s

100mm/s

Max. Printing Width

108mm

106mm

Max. Printing Length

1200mm

1200mm

Media Width

1"(25.4mm) ‒ 4.33"(110mm)

Media Height

0.0787"(20mm) ‒ 9.84"(250mm)

Programming Language

ZPL, TSPL, EPL, DPL

Standard Interfaces

USB, Serial, Ethernet

Optional Interfaces

 Bluetooth 4.0/BLE, WiFi

Options & Accessory

Peeler module, cutter module, external label roll holder
In essence, the HT800 thermal transfer label printer delivers high-speed performance without sacrificing print quality. With stable performance, durability, and reliability, it's suitable for office barcode printing, warehouse label printing, and asset management barcode printing. 
This printer stands out particularly in situations where long-lasting labels are crucial, like on e-commerce platforms where product barcodes need to stay clear and scannable for as long as two years. If this product piques your interest or you are looking for a thermal transfer barcode printer manufacturer, we're here to help.