HPRT QR Code Printers for Small Businesses in 2023
In the Digital Age of the 21st Century, our lives have been profoundly transformed by mobile devices. Among the many innovations, the QR code has revolutionized the way we access information. These QR codes are now ubiquitous, finding applications in diverse sectors such as warehousing, medical product labeling, asset tagging, and equipment labeling. For small businesses and sellers, QR codes are indispensable for printing labels for cooked food, beverages, jewelry, and more. A reliable QR code printer can simplify this process, and the HPRT QR code printer stands out as a noteworthy option.
1.Diverse Applications of QR Codes
A QR code is a graphical identifier capable of storing vast amounts of information. Through a unique arrangement of black and white pixels, data is visually encoded. Users can swiftly access this information by scanning the code with devices like smartphones.
Compared to traditional barcodes, QR codes can store:
● Text information: Product descriptions, contact details, etc.
● Web links: Directing users to specific web pages.
● Email addresses: Initiating email drafts to preset recipients.
● Phone numbers: Facilitating direct calls.
● Geographical locations: Displaying preset locations on map apps.
● WiFi network details: Allowing direct connections to preset networks.
For small businesses, QR codes, especially those linking to websites, serve as potent tools for brand marketing and sales promotions. 
Merchants often print QR code labels at checkout counters or on products. Scanning these codes can redirect customers to the merchant's online site or loyalty card page, offering promotional details, loyalty points, or even facilitating online top-ups.
It's common to see QR code printing labels prominently displayed at counters for payment purposes. Customers can swiftly complete transactions by scanning these codes, enhancing the transaction's convenience.
Moreover, QR codes can provide comprehensive product details. In the food and beverage industry, for instance, QR codes can reveal production dates, expiration dates, ingredients, allergens, and more. By scanning, customers can quickly access this information, fostering transparency and boosting purchasing confidence.
2.HPRT: Your QR Code Printing Specialist
The market is flooded with various QR code printers. When choosing, factors like printing type (thermal transfer or direct thermal), speed, label size, and communication interfaces are crucial. For small businesses, a user-friendly, economical, and durable printer is essential. HPRT, understanding these needs, offers a series of feature-rich and cost-effective QR code printers.
● HPRT T260L Portable Label Printer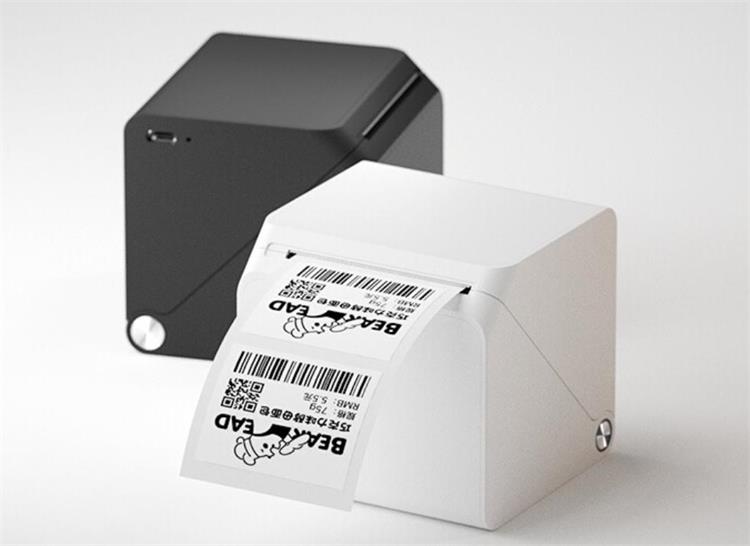 For those seeking a lightweight printing solution primarily for smaller labels, the T260L handheld label printer is worth considering. 
Compact enough to fit in your palm, this label maker supports label widths from 20-58mm, making it perfect for printing various QR codes, including jewelry labels, shelf price tags, produce labels, and packaging brand labels.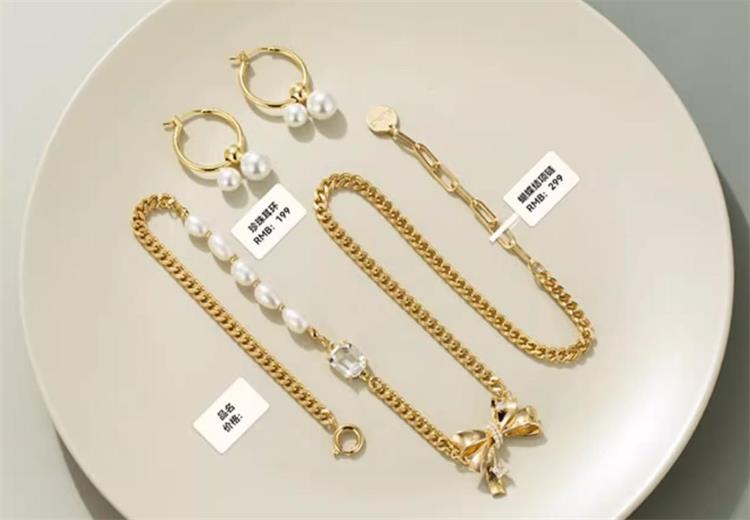 The T260L employs direct thermal printing, requiring only thermal paper and no other consumables. This portable label printer boasts Bluetooth connectivity and is compatible with the free HPRT app: HereLabel, available for both Android and iOS systems.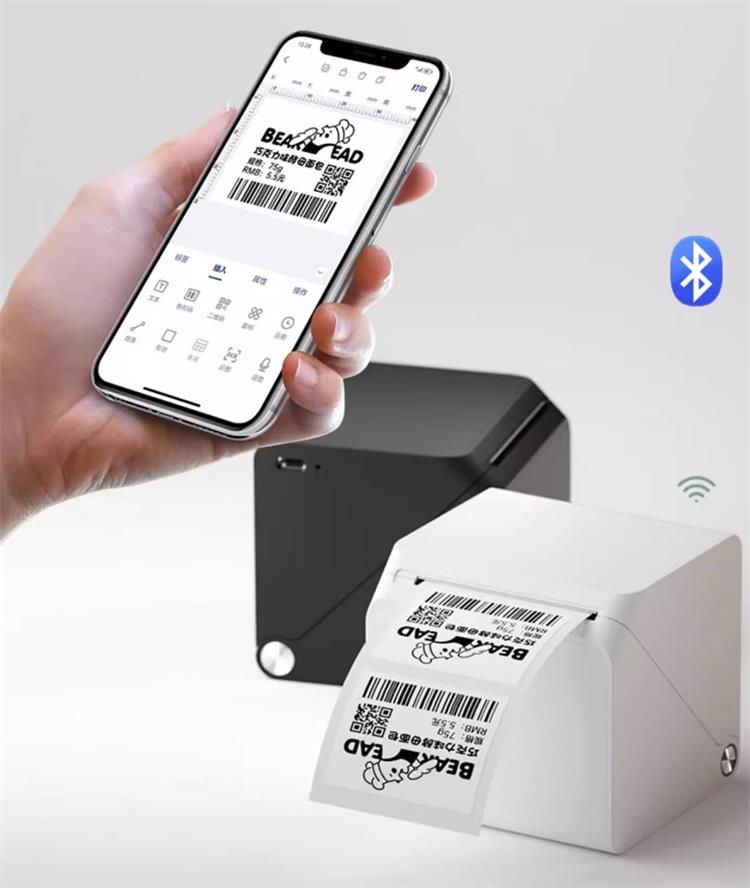 HereLabel offers a plethora of industry templates, spanning retail, courier, apparel, food, jewelry, and more. With its rich editing features, including barcode, QR code, image, icons, borders, and line insertion, printing becomes a breeze.
Beyond commercial applications, this Bluetooth label maker is also apt for home and office environments. From storage labels to DIY fun stickers or reminder sticky notes, it handles all with ease. 
For a portable label printer, battery performance is paramount. The HPRT T260L comes equipped with a 1500mAh battery, capable of printing approximately three rolls on a single charge, a significant advantage for mobile vendors.
● HPRT SL32 Series Thermal Label Printer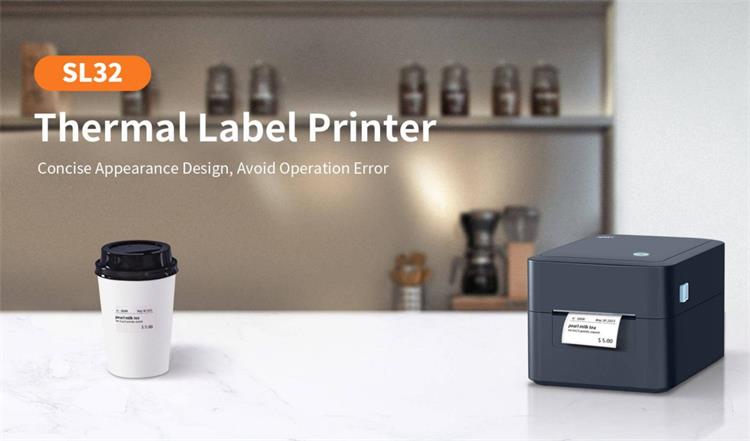 With a top printing speed of 180mm/s, the SL32 series thermal label printer is ideal for businesses requiring bulk or continuous high-efficiency printing, such as bubble tea shops, bakeries, and apparel stores.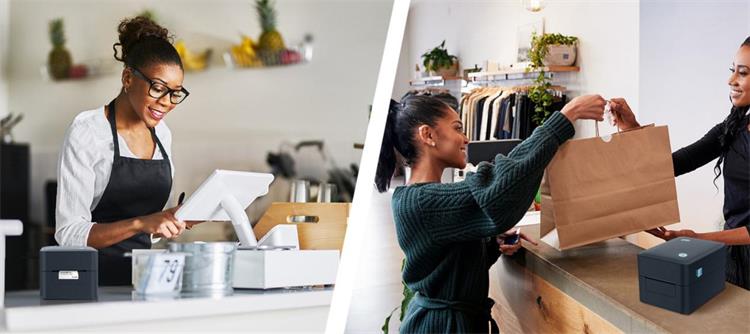 Its printing width is more expansive, supporting label media from 25mm-80mm. With a high-resolution of 203dpi, it's perfect for printing detailed and compact labels like food ingredient labels and clothing tags. The clarity ensures users can swiftly scan QR codes, enhancing user experience.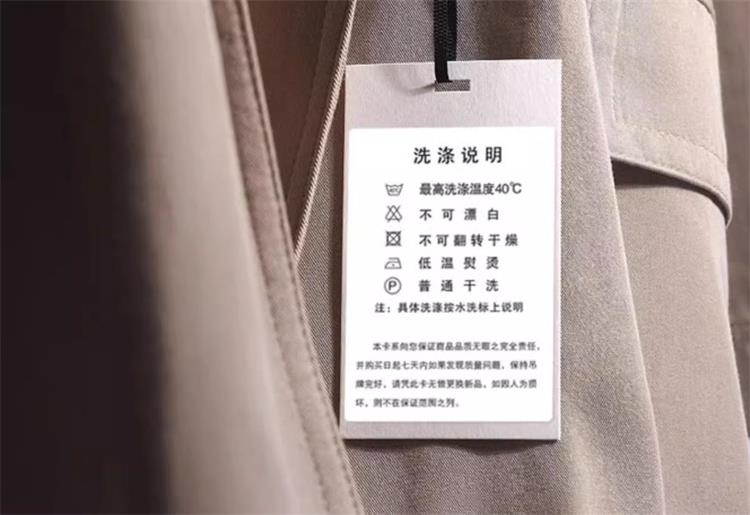 This adhesive label printer features paper detection technology, including paper out sensors, gap sensors, and black mark sensors. It automatically detects paper positions, ensuring accurate printing for tea labels, beverage labels, and price tags. 
The SL32 series adopts a top-lift cover design, simplifying the paper-loading process. Besides the standard USB interface, the SL32BT model also offers Bluetooth connectivity, allowing merchants to effortlessly edit various barcode labels via a free mobile app. On-site editing and printing, as well as mobile printing across different areas of a store, have become simple and convenient, effectively enhancing work efficiency.
The digital transformation brought about by QR codes is undeniable. With diverse applications across sectors, the need for dependable QR code printing solutions grows daily. HPRT, a recognized QR code printer manufacturer, offers solutions tailored for businesses of all sizes. As the world further embraces QR technology, the role of a reliable QR code printer becomes even more pivotal. The next chapter in QR code innovation awaits.