Understanding UPC Barcodes: How to Generate and Print Them
If you're an online seller or an Amazon merchant, you're likely familiar with UPC barcodes, which are often affixed to products as identification labels. UPC barcodes serve as a cornerstone in retail and various other industries, especially in North America. For businesses involved in foreign trade, acquiring a thorough understanding of these barcodes equates to mastering the universal language of global commerce. This article will guide you through everything you need to know about UPC barcodes, their application, and how to print them using a UPC barcode printer.
The Basics of UPC Barcodes
A UPC barcode is a unique 12-digit code that identifies products. It's a prevalent system for tracking commodities in stores across various regions, especially in North America, the United Kingdom, and Australia. 
There are two types of UPC barcodes: UPC-A and UPC-E. UPC-A, the more common version, consists of 12 digits. On the other hand, UPC-E is a condensed version of UPC-A, containing only 7 digits, and is primarily used for products with limited packaging space. To obtain these barcodes, one must apply through the GS1 organization.
GS1 is an international non-profit organization responsible for developing and maintaining global business communication standards. Its most notable contribution is the barcode system, which includes both UPC and EAN types. These barcodes are scanned over 6 billion times daily, making them the leading supply chain standard worldwide.
Difference Between UPC and EAN Barcodes
While UPC barcodes are predominantly used in North America, the International Article Number (EAN) is used internationally. Both are part of the GS1 system and serve similar purposes. However, the primary difference lies in their geographical usage and the number of digits - standard UPC codes have 12 digits, while EAN codes have 13. 
In practical applications, UPC and EAN barcodes can be used interchangeably. This is because EAN is a superset of UPC, meaning any scanner capable of reading EAN can also interpret UPC, and vice versa. Furthermore, in response to the trend of globalization, many U.S. retailers have started to accept EAN codes as well.
UPC and EAN barcodes are extensively used in the retail industry, including food, beverages, clothing, home goods, and various other products. For instance, every product in a supermarket, from a can of soda to a box of cereal, has a UPC barcode or EAN barcode. When you take your items to the checkout, the cashier scans each product's barcode.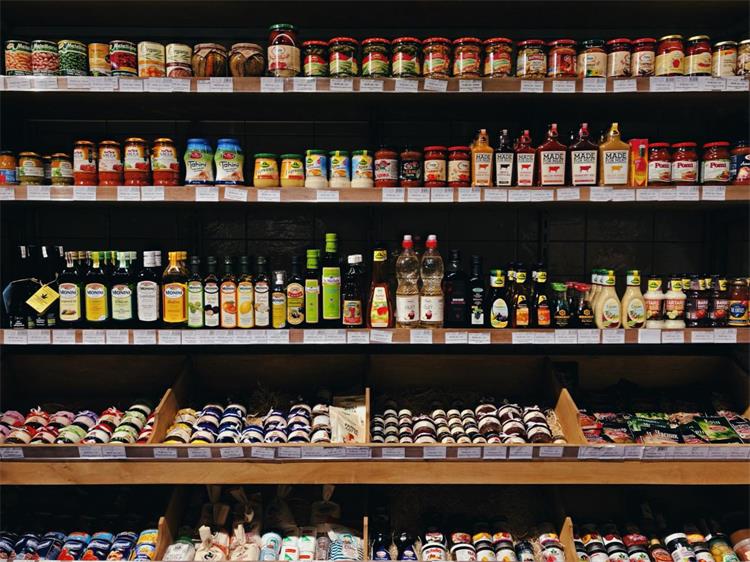 These product barcodes are also used for encoding books, magazines, music, and video products. Globally, almost all retail products use UPC or EAN as their unique product identifier.
UPC Barcode Generator
To generate a UPC barcode, you can use the HereLabel, a barcode label printing software developed by HPRT. This free UPC barcode generator will help you quickly generate UPC barcodes for your products.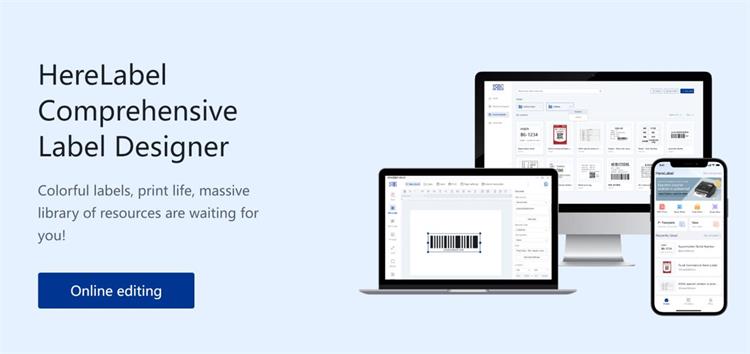 The steps are straightforward:
1.Visit the HereLabel website at https://hm.hprt.com/en/ and register an account.
2.Create a new barcode label template and set the appropriate label size for your UPC barcodes or UPC labels. 
3.Select "UPCA" from the barcode type drop-down menu, then input the 12 digits into the provided text box. Your UPC barcode will be generated instantly.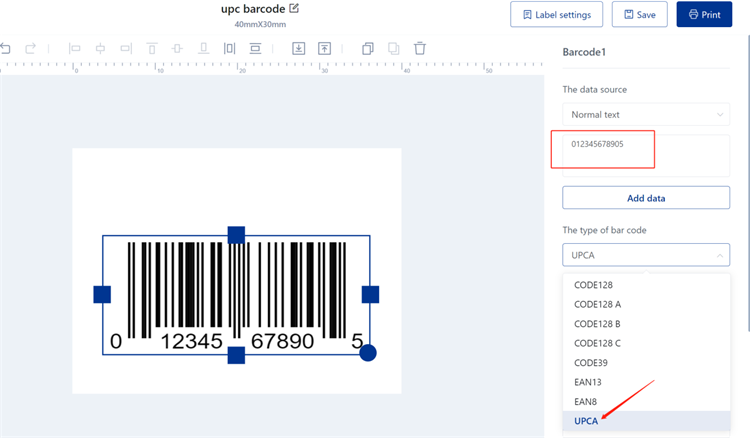 4.For better identification, you can add a product name and product description to the UPC sticker or label. 
5.If you need to print UPC barcodes in bulk, the HereLabel offers an EXCEL import function. This feature allows you to import your EXCEL data directly into its database system, enabling the barcode label printing software to efficiently handle bulk printing barcode tasks.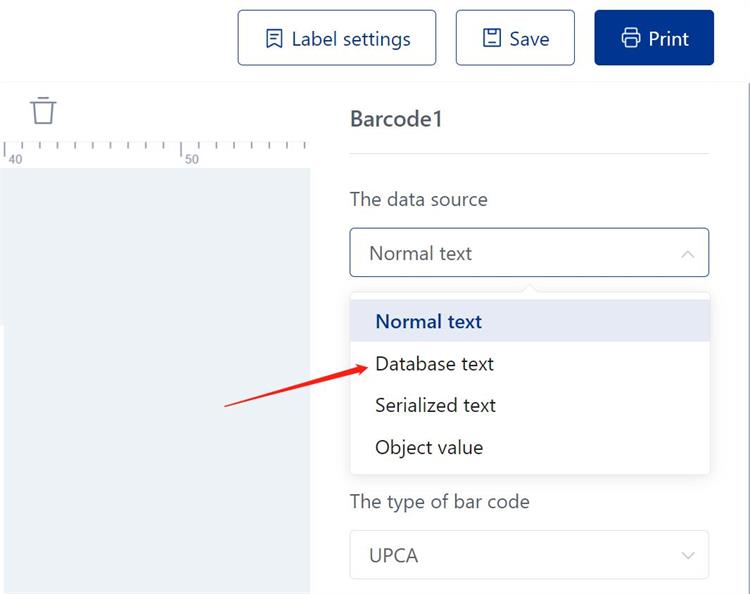 In addition to UPC barcodes, this barcode label printer software can also generate other types of barcodes such as EAN13 and EAN8. Moreover, it offers a vast array of label templates across various industries. You can edit these templates as per your needs and print them directly, making the process incredibly convenient.
Printing UPC Barcodes
Printing UPC barcodes is a straightforward process with the right equipment. A reliable choice for this task is the HD100 thermal label printer.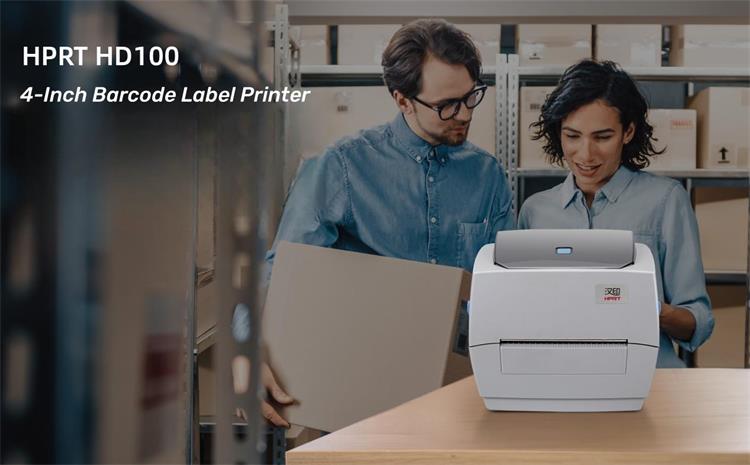 This 4-inch barcode printer is designed to print high-quality barcode labels of various kinds, including but not limited to UPC barcodes, EAN barcodes, and Code128 barcodes. It can also effortlessly print product labels, asset labels, and address labels. Its wide application in diverse small businesses such as retail stores, e-commerce ventures, logistics firms, and warehouses testifies to its versatility and reliability.
Features:
1.High Printing Speed: The HD100 employs direct thermal printing technology, boasting a maximum printing speed of 127mm/s. It can print up to 150 barcode labels of 5cm in length per minute, enhancing productivity.
2.Wide Applicability: The HD100 supports various types of label media, including continuous, gap, and black mark labels. It can accommodate high-capacity paper rolls up to 5 inches in diameter and print barcode labels, product labels, asset labels, and address labels within a width of 108mm.
3.Excellent Durability: The HD100 uses a K14 coated print head, which is highly resistant to wear and tear, ensuring a longer lifespan. It delivers sharp and clear printing of barcodes, ensuring easy scanning and readability.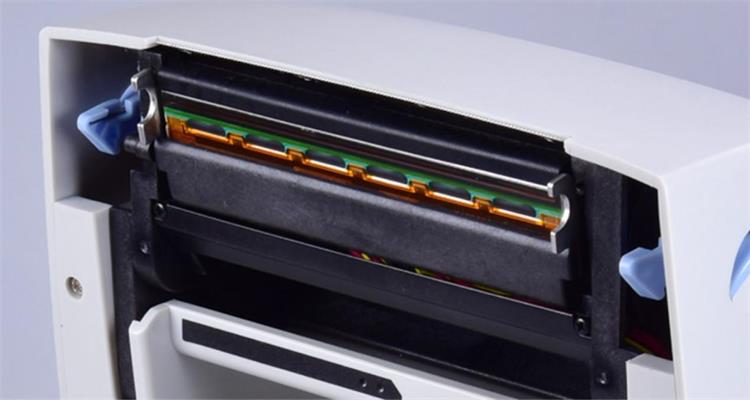 4.Easy to Use: The HD100 features a one-button multi-function design and a super wide-angle opening, simplifying the printing and paper loading process. Its print head is modularly designed for easy disassembly, quick installation, and convenient maintenance.
5.High Expandability: For users with extensive label printing needs, a large external paper roll holder can be added. Additionally, a cutter module and a label peeling module can be incorporated to enhance labelling efficiency.
The HD100 barcode label printer, with its robust double-layer shell, is compatible with Windows, Mac, and Linux. Its compact dimensions of 240(L)×225(W)×171(H) mm make it space-efficient, fitting conveniently on warehouse shelves or office desks.
In practical operations, it's important to avoid placing the barcode at the edge of the packaging. Ensure there is ample white space around the barcode to facilitate effective scanning. Also, it's crucial to ensure that the barcode you're using is printed with clarity for accurate reading.
Understanding UPC barcodes and how to print them is essential for any business. With a reliable UPC barcode printer like the thermal label HPRT HD100, you can streamline your product tracking and inventory management processes. Remember, UPC barcodes are more than just random lines and numbers - they are a universal language that connects products worldwide.