The Transformative Impact of AI Drawing on Digital Textile Printing
Over the past few decades, Artificial Intelligence (AI) has made remarkable progress, extending its applications from autonomous driving to medical diagnostics. Its impact is increasingly widespread. Beyond the breakthroughs in the tech sector, AI drawing technology has also sparked a revolution in the fields of art and design, offering unprecedented opportunities and profound impacts on the digital textile printing industry.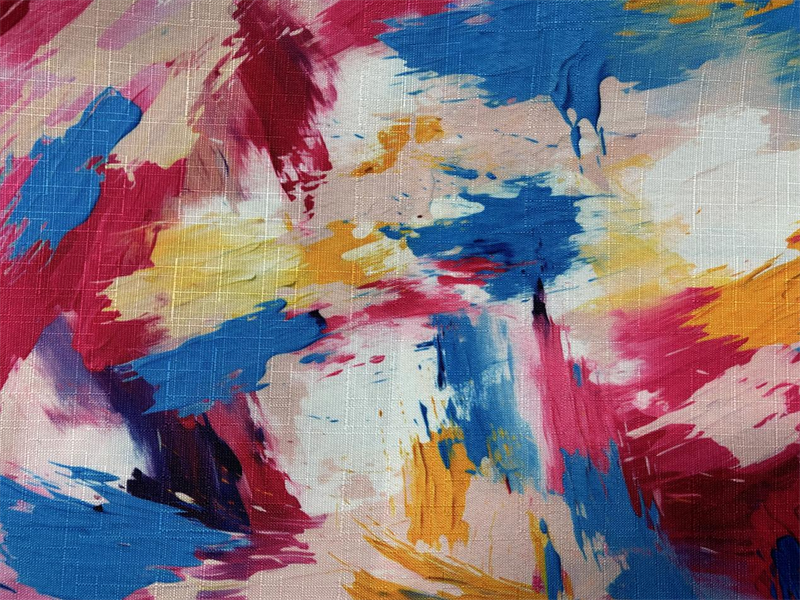 The Emergence of AI Drawing Technology
The advancements in AI drawing technology in recent years are nothing short of impressive. Leveraging deep learning and neural networks, this technology not only mimics the human creative process but also takes it a step further.
From initial simple lines and geometric shapes to now generating awe-inspiring, highly innovative, and complex designs, the potential and scope for imagination in AI drawing technology are virtually limitless.
In the fashion industry, AI-designed tools can generate highly creative apparel drafts based on seasonal and fashion trends, leaving even experienced designers amazed. In the advertising sector, it can produce eye-catching posters and marketing materials, significantly improving work efficiency.
The Intersection of AI Drawing and Digital Textile Printing
Now, let's turn our attention to the digital textile printing sector.
Various AI drawing generators and websites like Midjourney, Stable Diffusion, Leonardo, and NovelAI have emerged. Designers no longer need to spend countless hours sketching or using computer-aided design software.
These AI-generated patterns are self-learning and can produce a variety of styles and themes in a short period based on detailed human input. This not only shortens the design cycle and improves efficiency but also profoundly impacts the digital textile printing sector.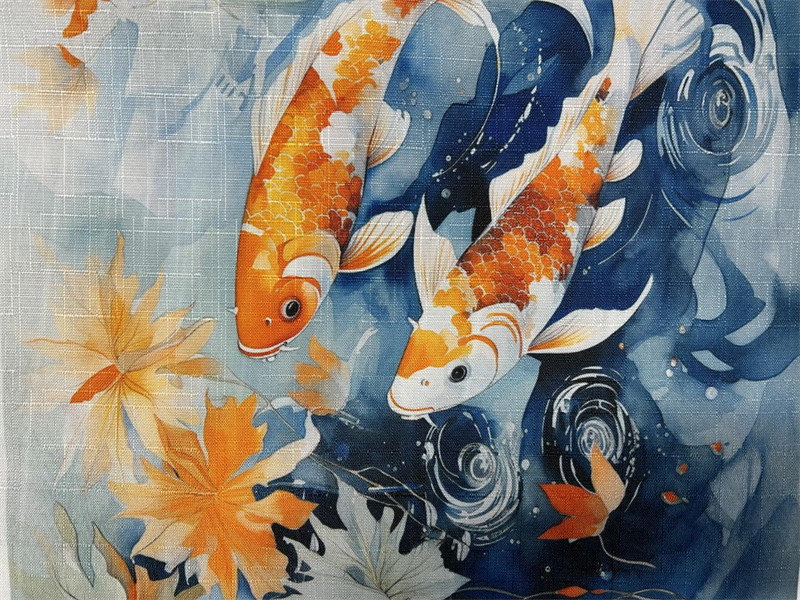 ● Apparel Pattern Design: Virtually all types of clothing, not just T-shirts, dresses, or sportswear, can benefit from this technology. AI-generated patterns can automatically create designs based on popular trends and can deeply learn various cultural and historical elements to create diverse styles and patterns.
● Custom Accessories: Personalized designs for scarves, headscarves, wraps, and canvas bags are also achievable. AI pattern technology can design patterns with various cultural elements, meeting the needs of different markets.
● Interior Home Design: Even home textiles like curtains, bedsheets, and pillowcases are no exception. AI drawing technology is also used to generate high-quality canvas prints in various styles, including realism, abstraction, and pop art. These artworks can decorate homes and also serve as office art pieces.
AI drawing technology has significantly accelerated the design process for fabric styles and patterns, even lowering the entry barriers to this field. Now, anyone can easily become a designer using AI tools, creating their own desired styles. This change has also given rise to numerous AI fabric pattern design resources and websites, offering a wealth of design elements and templates for both businesses and individuals.
This explosive growth not only propels the rapid development of the design industry but also makes textile styles and designs more diverse. With the booming development of online platform sales, AI technology can meet consumers' demands for "personalization and customization." This also promotes the textile industry's shift towards "small batches, zero inventory, and quick response," better adapting to market needs.
This aligns perfectly with the technical characteristics of digital textile printing, injecting new vitality into the textile and design industries. Compared to traditional silk-screen printing, digital textile printershas multiple advantages: no need for bulk orders, no need for plate-making, and it's more environmentally friendly. Most importantly, its finesse in color and pattern is highly compatible with AI drawing technology.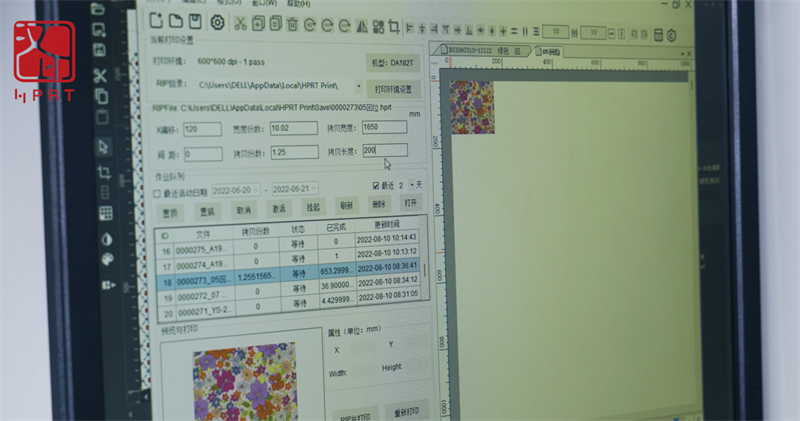 If you are an emerging online fabric or apparel customization platform, HPRT's digital textile printer, especially the DA182T Plus, is the ideal choice to bridge your custom designs and final products.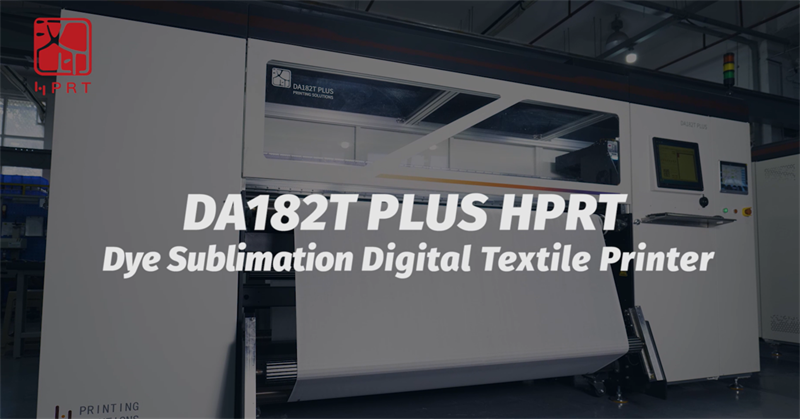 The DA182T Plus Dye Sublimation Textile Printeris specifically engineered for printing on polyester and blended fabrics. It is versatile enough to handle a wide range of applications, from apparel and scarves to headscarves and customized canvas art.
With its capability for personalized AI pattern printing, this digital textile printing machine excels in producing high-quality prints, whether the subject is anime, landscapes, or traditional ethnic styles. Notably, the DA182T Plus shines in printing lightweight scarves, delivering high-resolution and intricately detailed prints while maintaining the fabric's softness and comfort.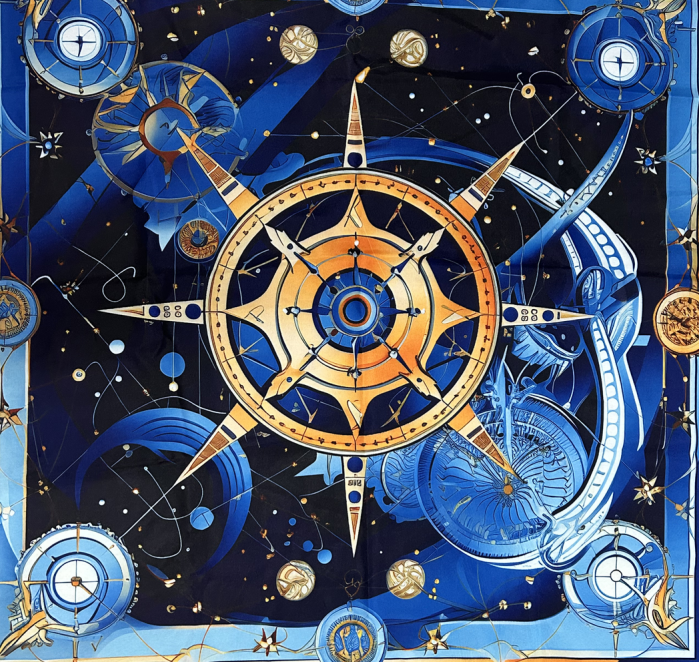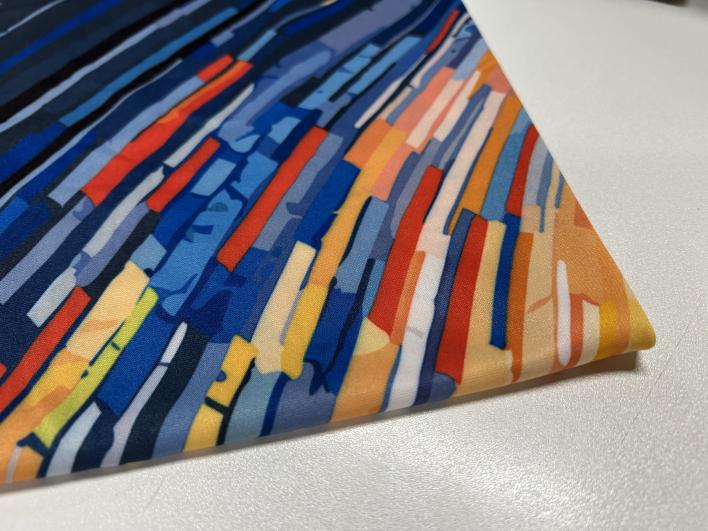 This roll to roll dye sublimation digital textile printer is equipped with eight industrial-grade Kyocera printheads. These printheads are optimized for maximum productivity through a specialized combination and control system, enabling the machine to achieve a remarkable capacity of up to 650㎡ per hour.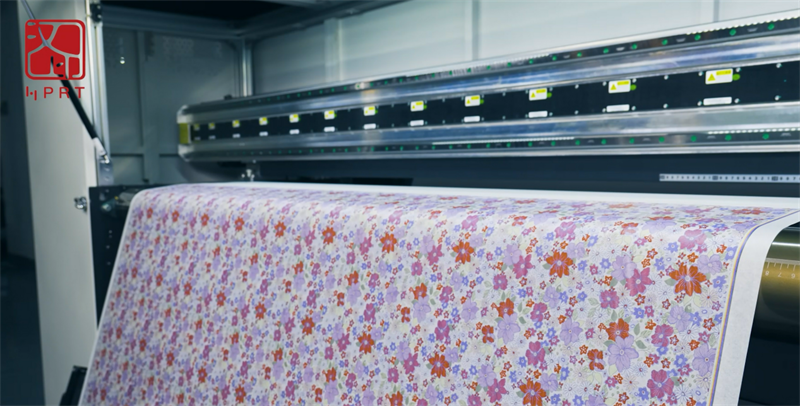 Its high-speed printing capabilities and superior automation features make it well-suited for handling large volumes of work. The printer ensures that patterns and colors are rendered with seamless precision, resulting in vibrant and exquisite prints.
Whether you operate an online customization platform, an apparel or art studio, or a home or apparel brand, HPRT's digital textile printers are designed to meet your end-to-end needs. From the design phase to final production, these printers can effortlessly transform your creative ideas into tangible products.
The trend of personalized fabrics and apparel customization is gradually sweeping the entire textile and apparel industry. In this context, how to effectively use AI technology to gain a competitive advantage and create products loved by consumers becomes an issue that cannot be ignored.
At the same time, AI technology also triggers discussions about originality and quality. Industry standards and ethical norms, such as anti-plagiarism and sustainable development, should also not be overlooked. Therefore, the application of AI technology in the textile and apparel industry is not just a technological revolution but a comprehensive challenge to traditional concepts and practices, deserving deep thought and exploration by all industry participants.