How to Choose the Right Printer for Cash Register
According to a market report by the IMARC Group, as of 2023, the global mobile payment market is poised for significant growth, set to hit $6,132.5 Billion by 2028. Despite this, cash is still king in countries like Thailand, Japan, and Romania, where over half of all transactions are in cash. Therefore, cash drawers, often connected via a receipt printer, continue to be an essential fixture at checkout counters in supermarkets, restaurants, and retail stores. So, what's the key to choosing the perfect printer for cash register to seamlessly integrate with your POS system? Let's delve deeper to find out.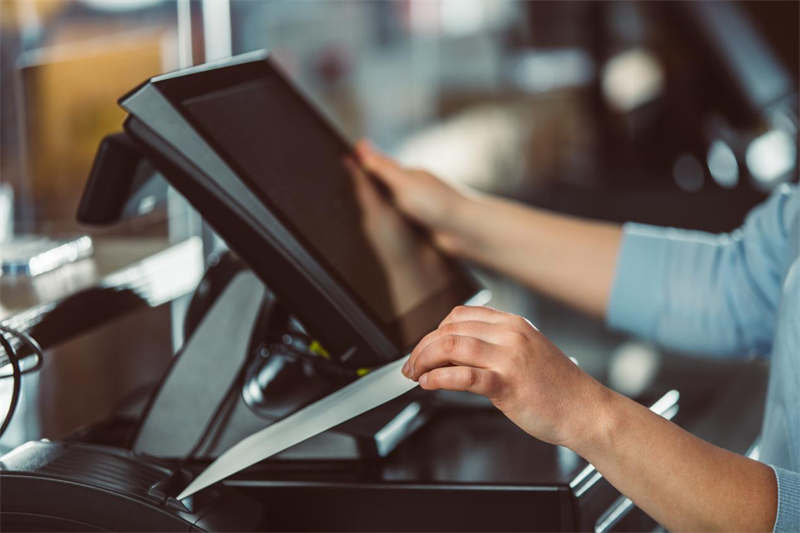 Key Factors for Choosing the Right Cash Register Printer
1.Interface Options
First and foremost, ensure your receipt printer has a dedicated cash drawer port, usually an RJ12 interface, to connect seamlessly with the cash drawer. 
A USB interface is also essential, as it is commonly used to connect the printer to the POS system for rapid data transfer. Optional features like Bluetooth and Wi-Fi add flexibility to your setup, making your thermal receipt printer versatile enough to meet the demands of a dynamic retail environment. 
2.Speed and Efficiency
In today's retail and dining spaces, thermal printing has become the go-to solution for receipt printers due to its quick and straightforward operation. For bustling supermarkets and peak-hour restaurants, a high-speed thermal printer is indispensable. 
Take the HPRT 80mm Thermal Receipt Printer TP806, for example, this USB receipt printer offers a maximum printing speed of up to 300mm/s. It is compatible with both 58mm and 80mm receipt paper rolls and features a durable all-metal core bracket for stable, long-lasting printing.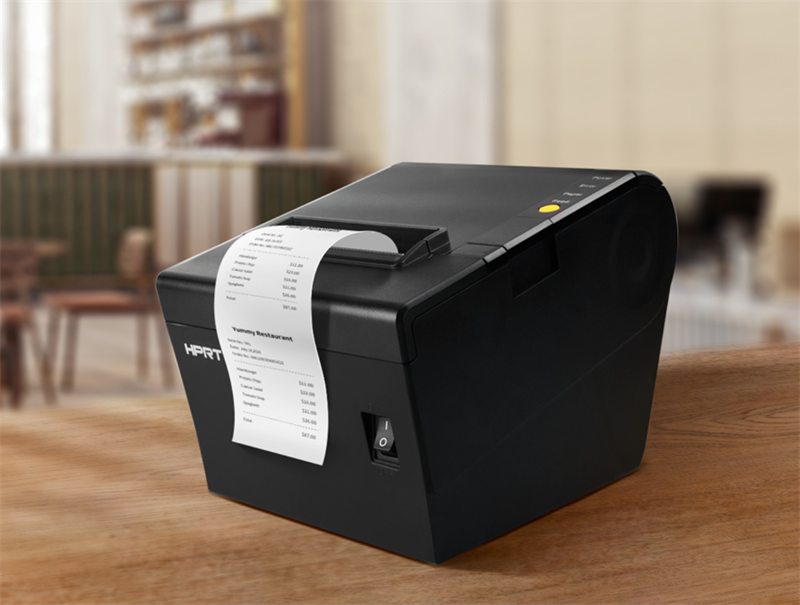 Additionally, as an auto cutter thermal printer, it comes with a high-performance automatic cutter that supports up to 2 million clean and precise cuts, further enhancing the efficiency of your point-of-sale operations.
3.Durability
The receipt printer will be one of the most frequently used devices in your store. Therefore, it needs to be robust and durable to withstand the rigors of daily use. Look for POS printers built with durable materials and premium print heads, designed to handle heavy-duty operations while delivering consistent, reliable performance.
4.Compatibility
Compatibility extends beyond just hardware; it also involves software. Ensure that the thermal receipt printer you choose is compatible with the operating system you are using, whether it's Android, Mac, or something else. This will save you from potential headaches down the line.
Additionally, when choosing a printer for cash register, pay close attention to the voltage specifications of the cash drawer. Typically, you'll have options for either 12V or 24V, and it's essential to ensure that the voltage matches to avoid compatibility issues.
Beyond these key factors, there are other considerations you may want to keep in mind when purchasing a cash register printer, such as language support—ensuring the POS printer can handle the text language of your region—and budget constraints. 
HPRT's newly launched TP80N thermal receipt printer is an extremely cost-effective option, particularly suitable for businesses on a budget. This printer not only supports 1D and 2D barcode printing but also adapts to various language environments, making it ideal for small to medium-sized supermarkets, convenience stores, grocery stores, and various dining establishments.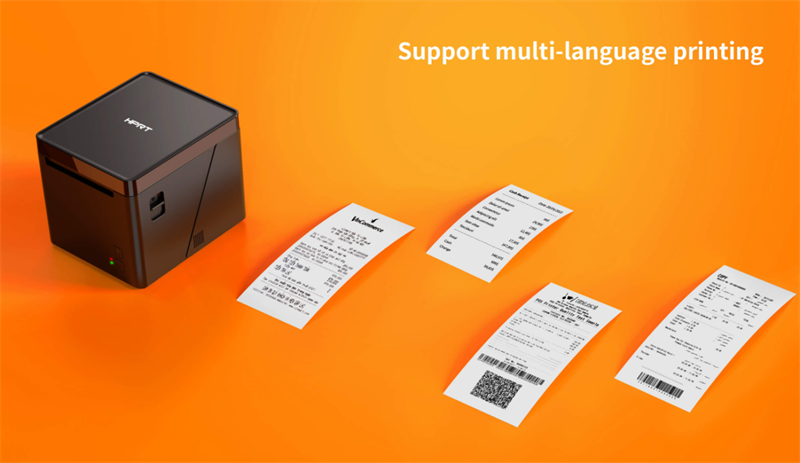 How to Set Up a Printer to Open Cash Drawer Automatically
So, how do you connect a cash drawer to your receipt printer? The process is straightforward and generally involves the following steps:
1.For Windows computer or POS system users, install the POS printer drivers. (Mac users will need to install a Mac-specific program, while Android systems will require the integration of a cash drawer printer SDK.)
2.Connect the cash drawer to the receipt printer using an RJ12 interface cable.
3.Open the receipt printer settings and navigate to the 'Device Settings' tab.
4.During the setup, you'll typically have two options: to open the cash drawer before printing or after printing. The former is generally the preferred choice.
5.Save the settings and run a test print to ensure the cash drawer opens automatically.
In practical operations, issues like printer jams and blank prints are common headaches for business owners. These problems not only disrupt normal operations but can also negatively impact a business's brand image. Therefore, choosing a professional thermal receipt printer supplier and high-quality receipt printing products is essential.
HPRT, as a trusted thermal receipt printer supplier and solution provider, consistently focuses on innovative research and development. We offer a variety of receipt printer products for retailers and the food and beverage industry, including desktop receipt printers, portable receipt printers, and embedded thermal printer for self-service kiosks. In the realm of cash drawer printers, we also offer a product range tailored to different business needs. If you'd like to learn more, feel free to contact us at any time for professional advice.