How to Create and Print Barcodes with Shopify Barcode Printers
As Shopify's platform rapidly evolves, online businesses find more tools at their disposal to enhance their operations. One such indispensable tool is the product barcode label. Printed on every product, these labels contain vital information, acting as unique identifiers in your store. The next essential question for online entrepreneurs then becomes, how best to generate and print these labels? In this article, we will guide you through creating and printing product barcode labels using Shopify barcode printers.
Understanding Shopify Barcodes
A Shopify barcode is associated with a specific product and its variant in your Shopify store. It is typically equivalent to the Stock Keeping Unit (SKU) number. The barcode identifies the type of product but does not track its quantity. 
If you have a product with different variants (like a t-shirt available in different sizes and colors), each variant would typically have its own SKU and, therefore, its own product barcode.
These barcode labels typically contain product-specific information like the SKU (Stock Keeping Unit), product name, and price. 
For Shopify, the product barcode label is typically an EAN13 or a UPC, both of which are widely used in global retail systems. The decision to use either format largely depends on the geographical region and specific industry norms.
According to the Shopify help center, EAN, also known as GTIN-13, is the barcode type used for consumer products globally usually outside of North America. And UPC, also known as GTIN-12, is the barcode type used for consumer products usually in North America.
The size of barcode labels can change. It depends on how big the product is and how much information the barcode needs to hold. You can pick sizes like 1" x 1", 1.25" x 1", or 2" x 1". Just go for the size that fits your label best. If your barcode has a lot of details, like a logo or special text, you might want to use a bigger size. The most important thing is that your barcode is easy to read, so choose carefully.
A Conventional Way to Create and Print Shopify Barcodes
Google is already full of guides on how to print barcodes from Shopify. The key is to use Shopify's Retail Barcode Labels app, a practical tool. 
With this free app, you can generate product barcodes and quickly print a large number of product barcodes online using a label printer that Shopify supports.
Here's a brief process for creating and printing Shopify barcodes:
1.Open your Shopify account and visit the admin page.
2.Click "Apps" and then Retail Barcode Labels. (if you do not have, just add the Retail Barcode Labels app from the Shopify app store.) Next, you see a welcome screen - click "Get Started". 
3.Create a template, including confirming the label type, label content and others.
4.Select the target product you want to print barcodes and click "print barcode labels"
5.Adjust the number of labels printed, and confirm printer settings before you finalize the task.
6.Finally tap on the print option.
Making the Shift: Create and Print Shopify Barcodes with Customization
If you are a small business or sell DIY products online from home, and you want to customize your own barcode labels, here is a new way recommended for you.
Here's a step-by-step guide on how to achieve it:
1.Export Barcodes
Shopify allows you to export your product details, including the barcodes, into a CSV file. This file can be opened in any spreadsheet program, such as Excel or Google Sheets.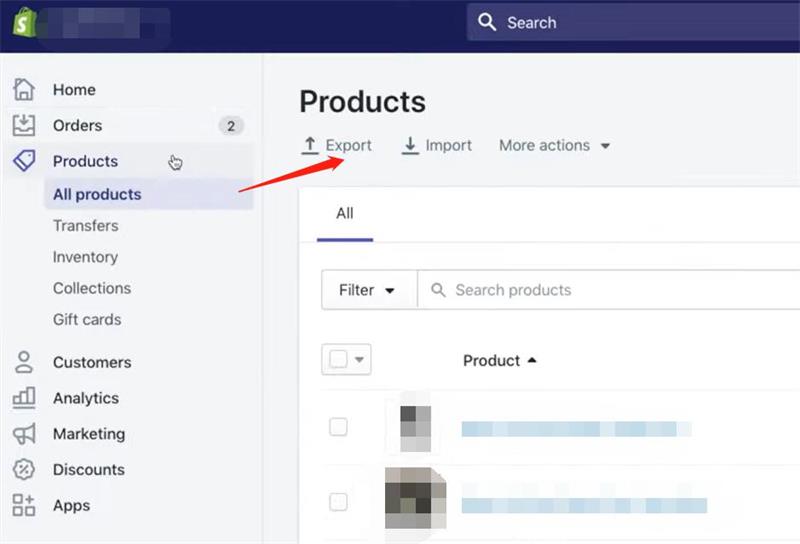 2.Design Labels Using a Shopify Barcode Generator and Label Design Software
First, you'll need to find the right Shopify barcode generator and label design software to create your unique product barcode template.
In this template, you'll choose the contents of the barcode label, like the brand logo, product description, product price, among others. You'll also decide on the layout of the label.
HPRT Herelabel is a straightforward, free label editing software. This software is packed with a variety of editing functions that let you insert text, graphics, icons, lines, barcodes, QR codes, and more. Plus, its alignment tools make customizing barcodes a breeze.
Every HPRT barcode label printer is compatible with this software, including mobile label printers. And, it works well on both Android and Mac devices.
3.Excel Data Importing
Once the template is finalized, the data can be imported.
Convert the CSV file to an Excel file. Keep the columns with barcode-related data like the barcode string, product price, and product description. Remove any unnecessary data from the table. Then, import this streamlined Excel data into your barcode label design software.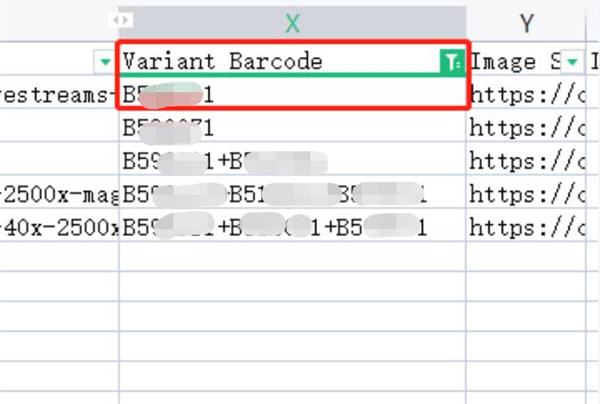 Now, many label editing software supporting printers support EXCEL import function, and HPRT HereLabel software is no exception. This free barcode generator software supports the generation of various types of barcodes, including common EAN and UPC barcodes in the Shopify.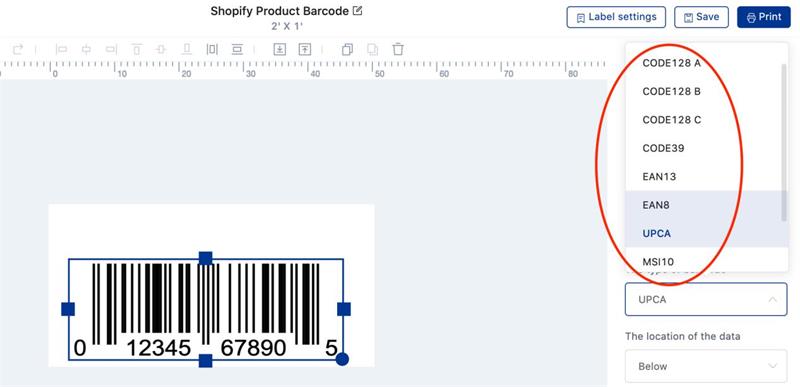 Once you've imported the Excel file into HereLabel software, simply update the data source for each template element. This will ensure your barcode content aligns with your Excel entries, setting the stage for hassle-free bulk barcode printing.
We strongly encourage you to visit our blog post, "How to Generate Bulk Barcodes and Print Labels from Excel?". Here, you'll gain deeper insights into utilizing HereLabel software effectively.
4.Print Shopify Barcodes
It's important to ensure the barcode labels are clear, tidy and scannable.
HPRT SL32 3-Inch Direct Thermal Label Printer boasts an ultra-fast printing speed of up to 180mm/s. It accommodates a paper width between 25 and 80mm, allowing you to print labels, barcodes, and shipping labels effortlessly. The printer uses a durable, professional-grade printhead, delivering a resolution of 203dpi for clear and smooth prints. Notably, it features a conspicuous paper feed button and a three-color indicator light, keeping you updated on the printer's status.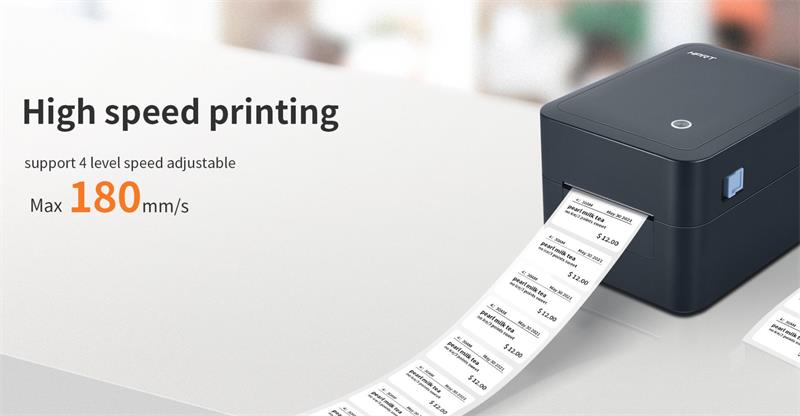 Moreover, the Bluetooth model supports both Bluetooth and PC connections. Simply pair it with your mobile device, and you'll have the freedom to print conveniently on the go, even without an internet connection.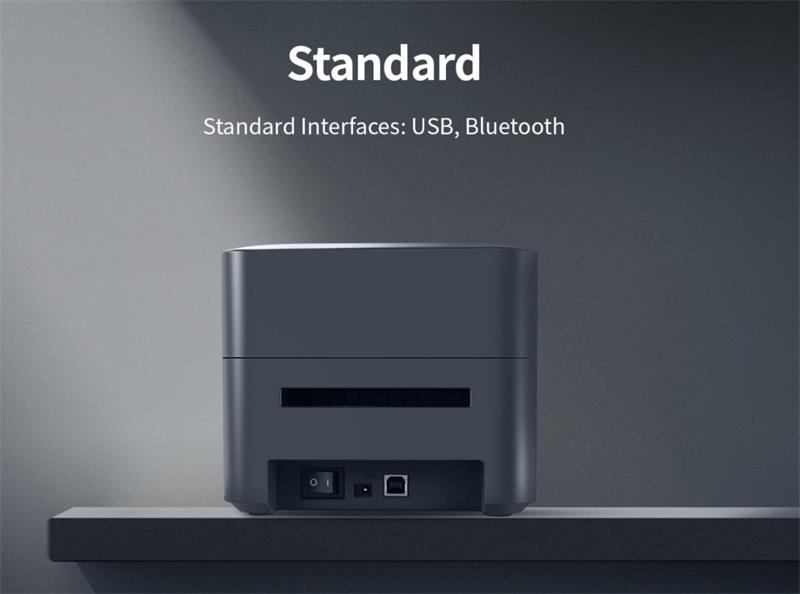 Users can download HPRT's free mobile label editing app, which offers a vast selection of templates. You can also edit your labels, add logos, graphics, custom text, and more. The software even supports Excel import for bulk input. With the SL32 printer, printing customized Shopify barcodes is a breeze.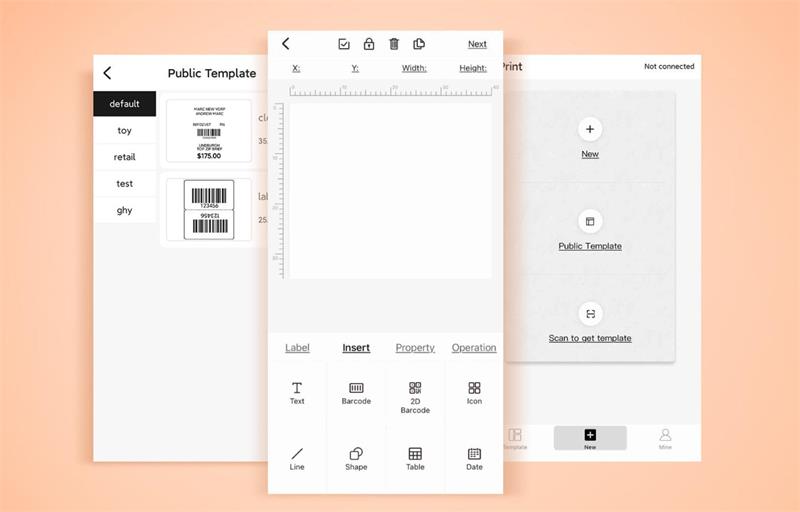 Of course, the applications of the SL32 series small label printer extend far beyond this. You'll find it hard at work in bubble tea shops, supermarkets, clothing stores, courier services, and daily life, printing food labels, price tags, express waybills, storage labels, and more. Owning an SL32 thermal label printer opens up a world of rich label printing experiences.
If you're an online merchant on the Shopify platform, you might need to print shipping labels. That's where the HPRT N41 4-inch shipping label printer comes in. Its compact thermal printing design makes it perfect for small businesses to use in office areas or warehouses. It prints logistics labels quickly and excels at vertical barcodes, fitting perfectly with Shopify's shipping label printing needs.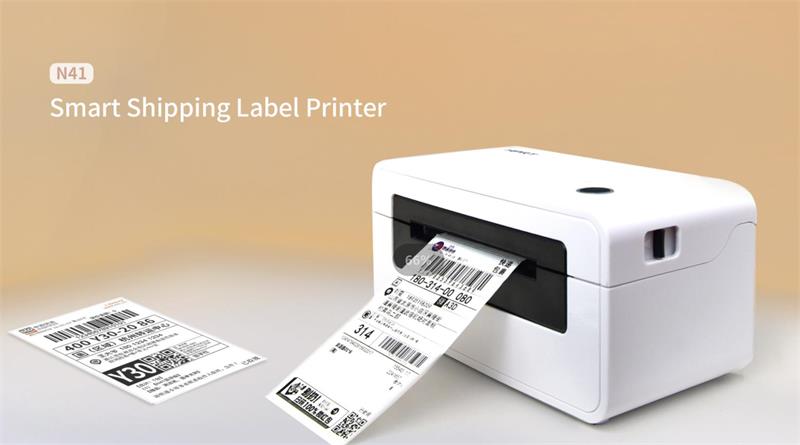 The N41 waybill printer is easy to use and seamlessly compatible with all types of devices and operating systems. Equipped with a high-speed printhead imported from Japan, it reliably prints over 200,000 single-ply shipping labels. Plus, it only requires thermal paper, making it economical and practical for small businesses.
A Shopify barcode printer, like those offered by HPRT, is more than a tool—it's a key to unlocking efficiency, control, and precision in every aspect of your business. The journey towards optimal printing barcode labels may seem complex, but remember, every intricate process is merely a collection of simple steps, and the HPRT printer is your reliable partner in this journey. Remember that investing in the right tools, like HPRT, and the potential of your Shopify store is limitless—are you ready to realize it?