HPRT, A Reliable Label Printer Manufacturer
Today, labels have deeply integrated into people's lives and can be seen everywhere. Have you ever noticed that there are various types of labels on the products you eat and wear in your daily life or their package? When reorganizing sundries in your home, do you also mark them with different styles of labels to quickly distinguish between categories?
A small product label can carry a lot of information, and even record the movement of each step in the process from R&D, and production to sales. The complete information about the product carried by the label can provide significant help for supervisors to track and manage the production process. Labels are beneficial to the publicity of the manufacturer's brand image, as well as a guarantee for consumers.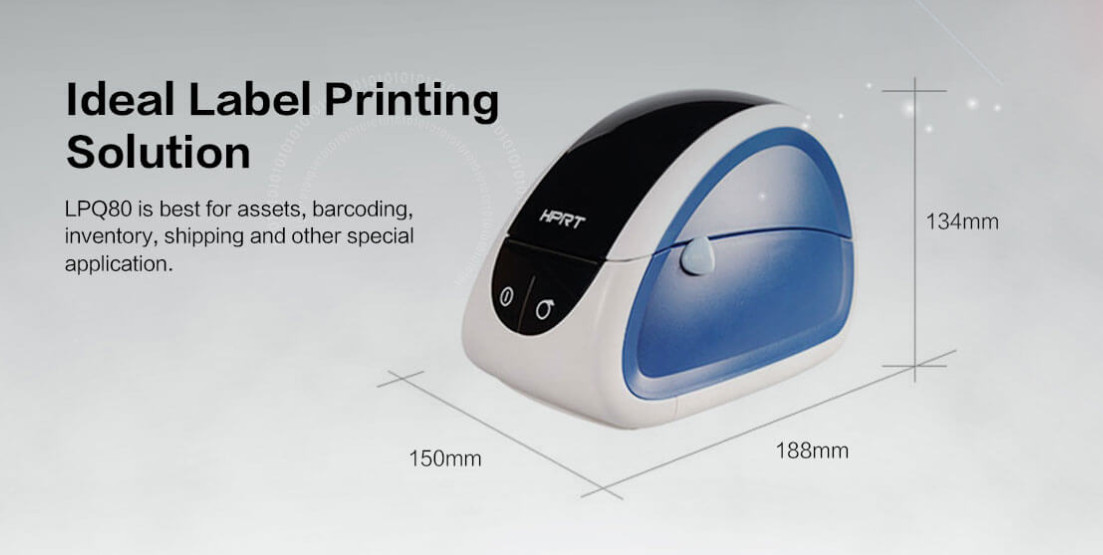 The Application and Difference of Different Label Printers
Commercial label printers are used in retail, logistics, manufacturing, and many other fields. The basic requirements of finished packaging labels are no printed wrinkles, no bubbles, no scratches, no overlaps, no ink leakage, etc. At the same time, the labels are required to have good adhesion and no warping edges. With the rapid development of the information age, labels that display product introductions, brand stories, and other information in the form of barcodes are more and more widely used in the commercial field.
Compared with commercial label printers, label printers used in the home are more delicate and beautiful than commercial label printers.
HPRT, A Professional Label Printer Supplier
In order to adapt to the rapidly growing demand for label printing, HPRT has devoted itself to the field of label printers for more than 10 years. Aiming at different scenarios, HPRT has designed different types and styles of label printers. There are not only commercial barcode label printers such as HM-T300 PRO, HT300, and HD100, which are suitable for businesses but also civilian label printers suitable for home and office use with beautiful appearance, including H11, Q2, M11, etc. If you are looking for a label printer manufacturer who can offer you a complete solution, HPRT is here to help.
Adhering to the concept of "Customer First", HPRT has designed desktop, portable and industrial-grade label printers according to different applied environments. Besides, HPRT also developed label editing software for users to freely edit and design labels. At the same time, HPRT label printers can work on a variety of printing media and support various data connecting methods such as USB, Ethernet, Bluetooth, aiming to provide you with diversified and personalized services.
As a high-tech enterprise that has been dedicated to the printer industry for more than 17 years, HPRT has a strong tech and manufacturing background for label printing solutions. Tells us your needs, and we deliver.