HPRT HD100 Barcode Printer: The Ultimate Solution for E-commerce Business Labeling
In an era of accelerating globalization, the pace of international trade has seen a significant upsurge. With e-commerce as the frontrunner in international trade, businesses grapple with the constant need to print barcodes and product labels. In this fast-paced world, the question arises: how can these tasks be completed both economically and efficiently? The answer lies in the HPRT HD100 Barcode Printer. It stands out as an efficient label printing solution, essential for businesses in the realm of cross-border e-commerce.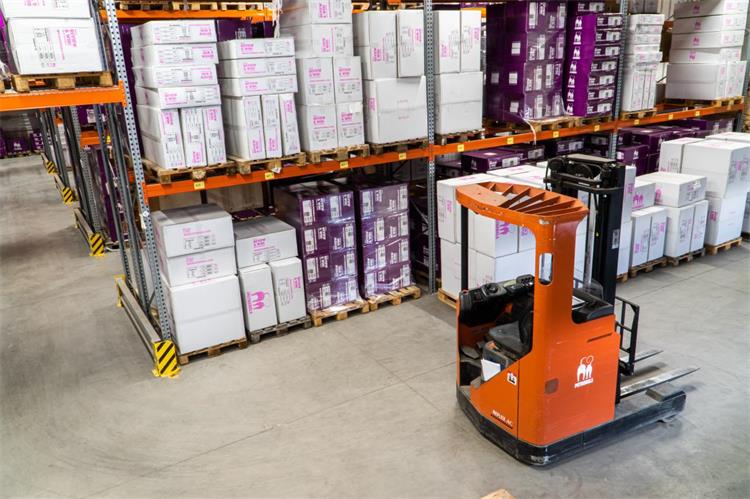 Features of the HPRT HD100 Barcode Printer
The HPRT HD100 Barcode Printer is a high-performance, customizable barcode printing machine designed with user-friendly features.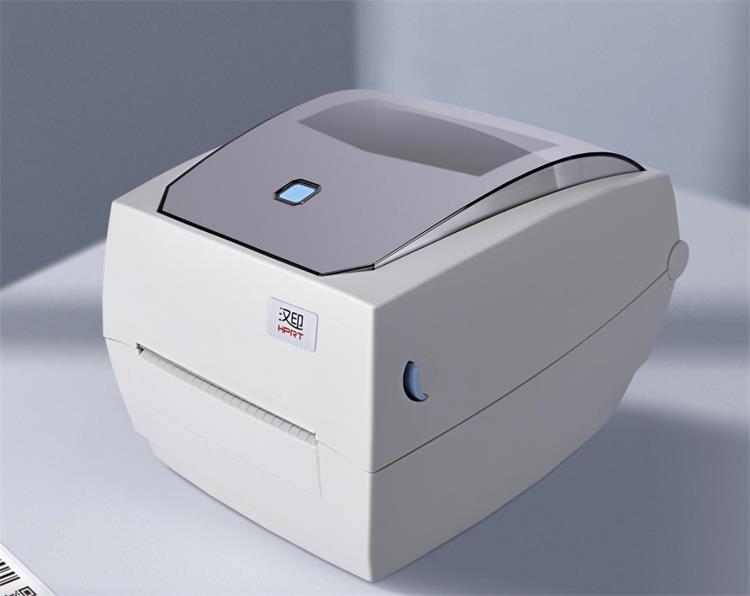 This label printer for barcodes comes with multiple sensors, ensuring precision in printing on labels or papers, whether they have seams or black marks. One of its standout features is a large paper warehouse window, which allows for easy monitoring of the paper roll status, thereby ensuring high operational efficiency.
The HD100's modular print head design is another highlight, promoting easy disassembly, quick installation, and convenient maintenance.
This barcode label printer excels in printing a wide variety of barcodes and labels. Its capabilities are not limited to Code 39, Code 93, Code 128, EAN13, UCC/EAN128, UPC-A, UPC-E, QR Code, and DataMatrix.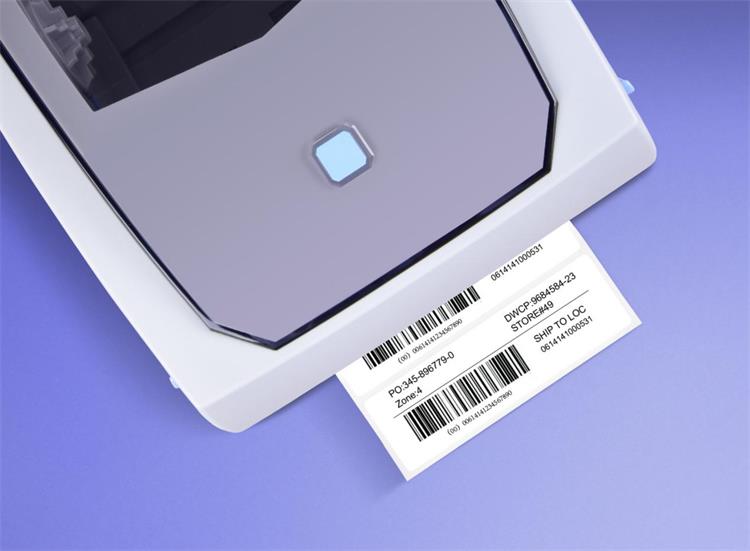 To ensure compatibility, the HD100 is equipped with HPRT's professional Seagull Windows driver software. This makes it compatible with both 32/64-bit Windows and Mac personal computers and servers.
Here are some of its key parameters:
Model

HD100

Printing Method

Direct Thermal   

Resolution

203 dpi

Printing Speed  

2 ips~5 ips

Printing Width

108mm

Printing Length

15mm - 1200mm

Consumable Type  

Roll-fed or Fan-fed, Die cut or Continuous direct thermal labels, black mark label, Tag stock

Standard Interface  

Type B USB, Serial Port, Ethernet Port

Optional Interface   

Bluetooth

Optional Accessories   

External 8-inch Label Roll Holder

Cutter Module (G4GC, White)

Peeler Module (G4P, White)
Applications of the HPRT HD100 Barcode Printer
Next, let's take a closer look at how this barcode printer can help foreign trade merchants complete barcode label printing work efficiently.
1. Printing Product Labels
The HD100 shines in printing product labels and barcodes, including but not limited to Amazon product barcodes, Shopify labels, and inventory labels. Its compatibility with a variety of barcode types, such as UPC, EAN13, Code 128, and Interleave 2 of 5, makes it a versatile tool that can cater to multiple online platforms including Amazon, Shopify, Walmart, and AliExpress.
This high performance barcode printer supports a wide range of paper types, including roll-fed or fan-fed, die-cut or continuous direct thermal labels, and black mark labels.
Leveraging direct thermal printing technology, the HD100 boasts a fast printing speed of up to 127mm/s. This makes it an ideal solution for marking inventory labels and printing barcodes during product intake and dispatch.
2. Printing Shipping Marks
The thermal label printer HD100 excels when it comes to printing box marks. With its adjustable print width of up to 108mm, it can easily handle large, eye-catching 10x10cm shipping marks. Furthermore, it supports a maximum label paper roll size of 127mm and offers a printing width range from 25.4 mm to 108 mm. This flexibility allows businesses to adjust the size of their shipping marks according to their specific needs.
3. Printing Shipping Labels
Many export businesses operate their own independent sites and handle their own shipping. In this context, the HD100 serves as an outstanding and versatile 4x6 courier label printer. It's capable of printing a variety of courier labels, including UPS shipping labels and express labels, catering to the diverse needs of businesses.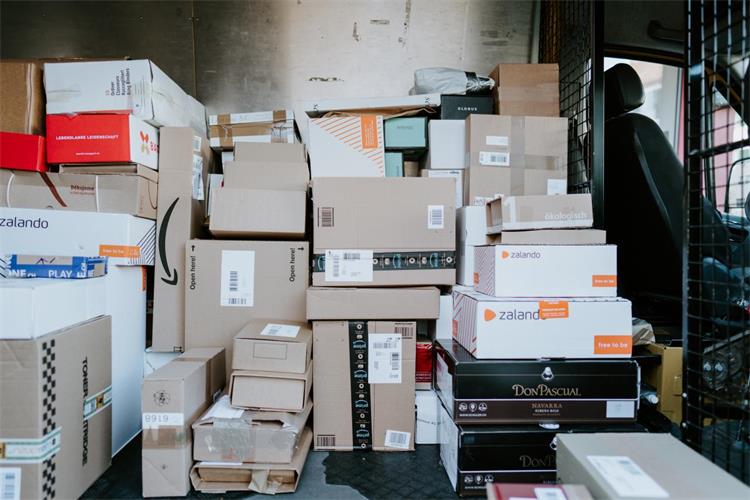 One of the standout features of the HD100 is its durable, film-coated print head. This feature not only ensures the longevity of the printer but also guarantees consistent, high-quality printing over time.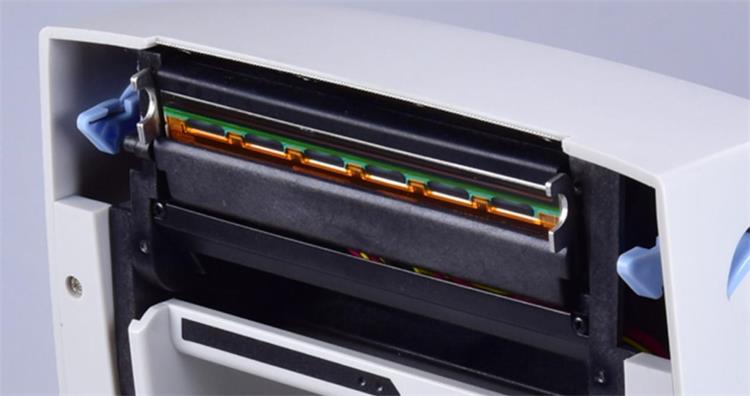 Furthermore, the HD100 label barcode printer is renowned for its exceptional expandability. It can be supplemented with optional accessories, such as a cutter module and peeler module, to further streamline its labelling operations. 
Additionally, the HD100 offers the option of Bluetooth connectivity. This feature allows users to print labels directly from their Bluetooth-enabled devices like iPhone, iPad, doing away with the need for cumbersome wires and enhancing mobility within the workspace.
The HPRT HD100 Barcode Printer is a multifunctional, easy-to-use, and economical solution for online businesses. With it, you can streamline your operations, improve efficiency, and ultimately, boost your bottom line.