HPRT Desktop Barcode Label Printer: HT100 vs. HT130
With the arrival of the information age, barcodes that can be used to store information have attracted significant attention. Therefore, today's demand for barcode printers in all walks of life has increased. Among them, desktop barcode printers are widely used and are now mostly used in retail, medical, health, transportation, warehouse management, manufacturing, service industry, etc. for printing goods labels, asset labels, laboratory sample labels, transportation labels, wristbands, etc..
HT100 and HT130 are two of HPRT's hot-selling desktop barcode label printers. So how to choose these two printers?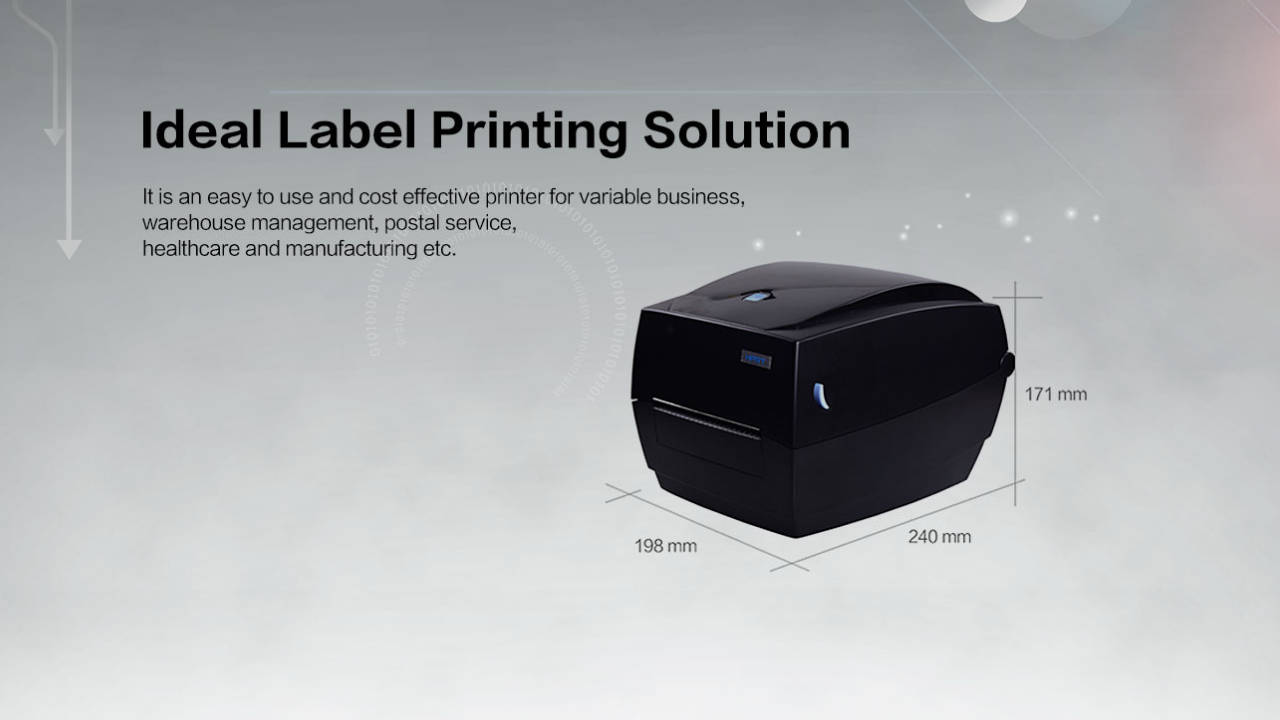 Similarities between HT100 and HT130
Dual mode printing
The two desktop barcode label printers support both direct thermal printing and thermal transfer printing. Thermal printing mode does not need ribbons and ink cartridges, and can print receipts or labels on thermal materials. The thermal transfer mode requires ribbons, but the printable materials are much more diverse, such as coated paper, PET paper, washing label, jewelry label, shelf label, and many other materials to meet different needs.
One-click multi-function
These two commercial-grade desktop barcode printers are simple in design and can realize multiple functions such as printing pause, resume, paper feeding, and automatic correction by clicking one button. This simple design avoids the complicated steps of learning multiple key functions when starting to use the barcode printer, allowing you to get started and proficient as soon as possible.
Automatic paper measurement, precise positioning
Both HT100 and HT130 barcode printer have the function of automatic paper measurement, which can accurately locate each label, avoiding the final printing effect due to deviation and loss of printing content.
Complete support services, and use them with confidence
Both desktop label printer use high-quality imported print heads, and the print head warranty service is available within 3 months or within 30 kilometers of using the print head to print label paper. In addition, if you purchase these two products, HPRT will also provide you with label editing software, which contains a variety of barcode design templates for you to choose freely, or you can edit it yourself. If you encounter problems when using the label editing software, you can also consult customer service to solve them.
Differences between HT100 and HT130
These two desktop barcode printers have slight differences in print resolution, maximum print speed, and maximum print width. HT100 print resolution is 203dpi (8 dots/mm), print speed is 2ips~5ips, print width is 25.5mm~108mm; HT130 print resolution is 300dpi (12dots/mm), print speed is 2ips~4ips, and the average of print width is 25.4 mm ~ 106 mm.
If you pursue a clearer printing effect, it is recommended to choose the HT130; if you do not have a high demand for printing clarity and want to achieve faster and more flexible printing, then it is recommended that you choose the HT100 barcode printer.
HPRT is a professional barcode printer supplier. If you have any questions about desktop barcode printers, please leave a message on our website. We will provide you with a complete desktop barcode printer solution.