HPRT DC24A-E Intelligent Date Coder: Your Best Replacement for a Hot Stamping Coding Machine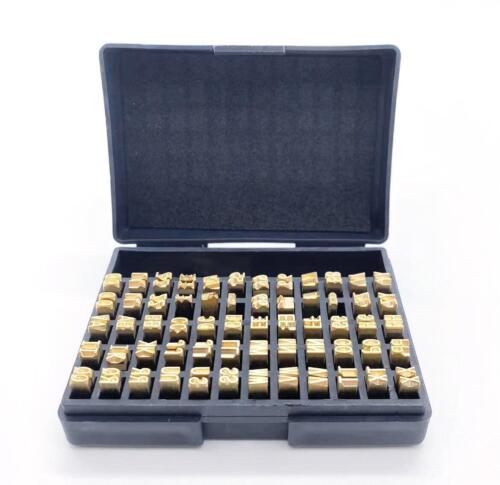 Are you tired of arranging copper particles one by one? Or are you concerned that some customized text may exceed the font range while printing? Don't worry, HPRT DC24A-E intelligent date coderwill help you easily solve these problems.
Traditional copper particle coding machines use a block of characters (also called a font) composed of copper particles arranged one by one to print fixed characters. When the font is heated, the ink on the ribbon is melted, and the pattern of the copper particles is printed on the packaging material. That is to say, if the content of the copper particles is not available, printing cannot be performed, and changing the printing content (such as production date) must first rearrange the copper particles.
The DC24A-E automatic ribbon coding machine launched by HPRT adopts thermal transfer overprinting (TTO) technology to achieve efficient and convenient printing and deliver high-quality effects.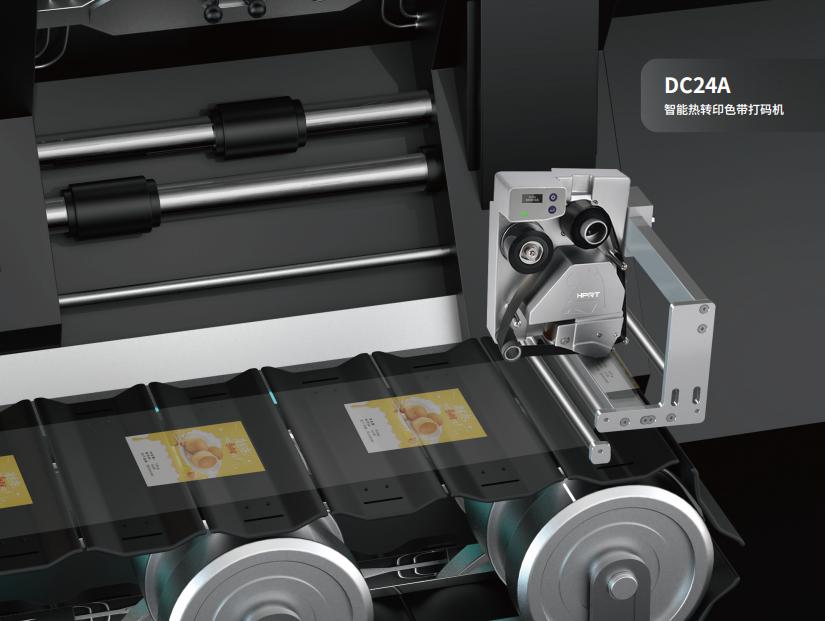 High-Precision printing
The DC24A-E ribbon coding machine adopts thermal transfer printing method with a resolution of 203dpi. It has high printing accuracy and can print Chinese and English characters, numbers, symbols, QR codes, etc. clearly. The character size can be adjusted freely and it also supports zooming and bolding. Its printing quality is stable without problems such as piercing of packaging materials or unclear printing, compared with the traditional copper character particle hot stamping coding machine.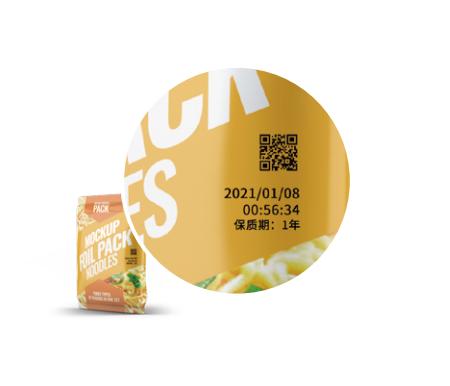 Fast coding - suitable for various packaging materials
The printing speed of the DC24A-E coding machine ranges from 20mm/s to 200mm/s, which can meet the needs of production lines with different speeds. This coding machine support the coding needs of all kinds of soft packaging materials, such as PVDC PET, PE, NY, CPP, OPP, etc. It is widely used in production lines of various industries including food, medicine, daily chemicals.
Multi-functional printing
The DC24A-E ribbon coding machine can print diverse types of barcodes, dates, shelf life, sales period, automatic batch number and batch number, time, factory batch number, machine number and customized text to meet different production needs and improve production efficiency. The DC24A-E date coder can also automatically update the coding time and batch number, which traditional coding machines cannot do.
Economic & eco-friendly ribbon
The DC24A-E ribbon coding machine uses carbon ribbons made of mixed base and resin materials with a length of up to 200m. It has a long service life and high utilization rate. What's more, it is economical and environmentally friendly, saving production costs. Notably, the number of prints per roll with HPRT special carbon ribbon is more than four times that of traditional coding machines.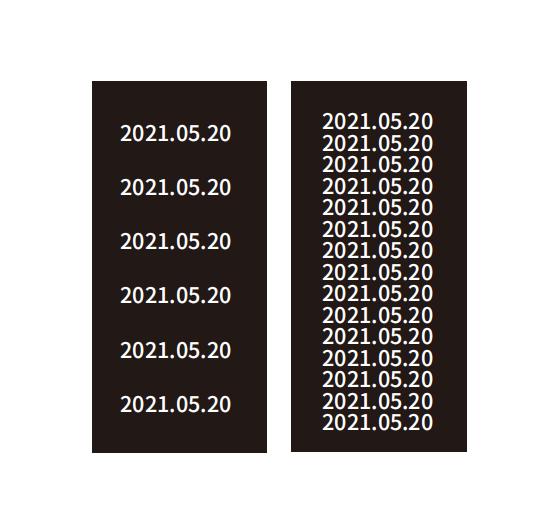 Mobile control
The DC24A-E coding machine can be operated through a mobile phone, allowing you to easily control the coding process, such as editing content, and automatically updating batch numbers.
In addition, traditional coding machines require preheating and waiting. Accidents such as burns may occur during the process of replacing the character blocks. However, HPRT DC24A-E thermal transfer overprinter is ready to use immediately, making it convenient and safe.
Based on the above content, we believe you have a deeper understanding of the HPRT DC24A-E coding machine. This product has higher printing accuracy and speed, can print various types of barcodes and text, and can better meet the needs of different industries and production lines. At the same time, it uses carbon ribbon printing which is more environmentally friendly and economical. Choosing the HPRT DC24A-E makes your printing more intelligent and efficient!
HPRT, a trustworthy system printing solutions manufacturing enterprises, offers various types ofribbon coding machines. Feel free to contact us if you are interested in any of our products.