HPRT Canvas Printer: Go-To Solution for High-Quality Digital Prints on Canvas
Walking through a modern art gallery, one can't help but be captivated by the stunning canvas prints produced by professional canvas printers, each lining the walls and telling a unique story. Similarly, step into the home of a newlywed couple, and you're likely to find a breathtaking digital canvas print of their wedding day, a testament to their love and the beginning of their shared journey. This showcases the charm and current trend of digital prints on canvas. 
The market for high-quality custom canvas prints and home decorative paintings is experiencing rapid growth. HPRT's large canvas printers, with their outstanding technical advantages and innovative design philosophy, excel at delivering top-notch digital canvas prints, whether you require high-volume production or bespoke, one-off creations. Every memory, piece of art, or design is meticulously and vividly presented.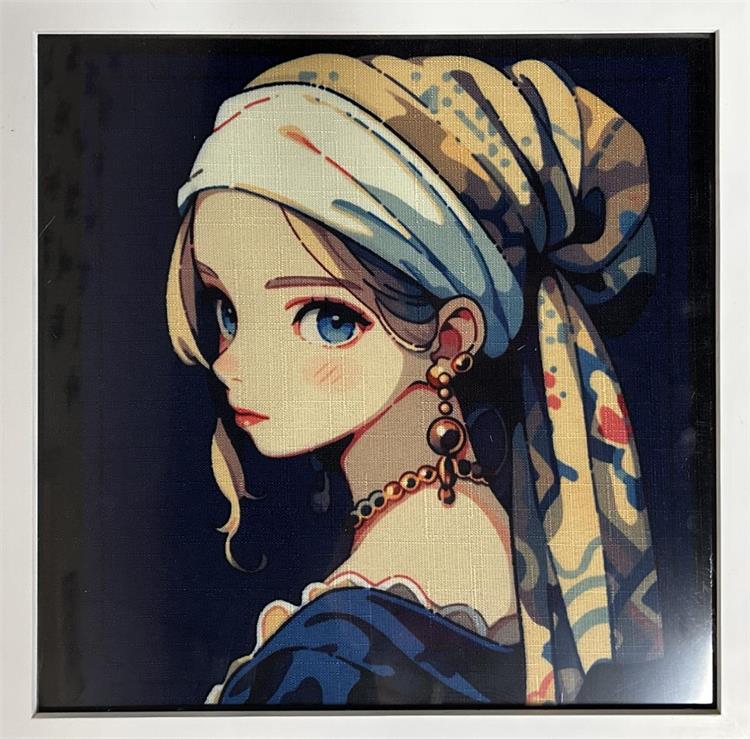 What is Digital Prints on Canvas?
Canvas prints, an ancient and evergreen art form, continue to evolve. Canvas, an extremely durable plain-woven fabric, got its name from its initial use in making sails. Its primary materials are usually cotton or polyester. Cotton canvas is more traditional, offering a natural feel and texture, while polyester canvas is more durable and has better fade resistance. 
Canvas is known for its thick texture, resilience, and durability, making it the preferred choice for oil paintings. It perfectly captures the intricate details and texture of artworks. Today, the use of canvas is no longer limited to traditional art. 
Its applications have diversified. Increasingly, it's being used for printing DIY family photos, interior decorative paintings, and photographic works, offering people a unique and enduring form of artistic expression.
Compared to traditional paper printing, the unique advantages of canvas prints include:
1.Unique Texture: The distinct texture of the canvas adds depth and character to printed images, setting it apart from the flat appearance of paper prints.
2.Durability: Canvas prints are durable and fade-resistant, maintaining their original colors and texture for a long time.
3.Tactile Experience: Canvas prints can be framed without glass, enhancing their aesthetic appeal and eliminating glare, providing a tactile experience that paper cannot match.
With technological advancements and the proliferation of digital technology, coupled with people's intensified pursuit of personalized and high-quality artworks, digital canvas prints have risen to prominence. Digital canvas printing is a modern printing method that uses digital printing technology to directly print images onto canvas material.
Currently, typical digital printing uses professional canvas printing machines like roll-to-roll digital textile printers and digital dye-sublimation textile printers to print on cotton and polyester canvas fabrics. Compared to traditional screen printing, digital printing offers significant advantages:
1.High Precision and Longevity: Digital printing ensures vibrant and long-lasting images, especially large canvas prints from digital photos.
2.Efficient Production: Digital printing requires fewer steps and is faster, flexibly meeting the needs of small-batch production.
3.Eco-friendly: The inks and materials used in digital printing are more environmentally friendly, significantly reducing environmental pollution.
4.Personalized Customization: Digital printing technology offers consumers the possibility of personalized customization, allowing them to design and customize according to their preferences.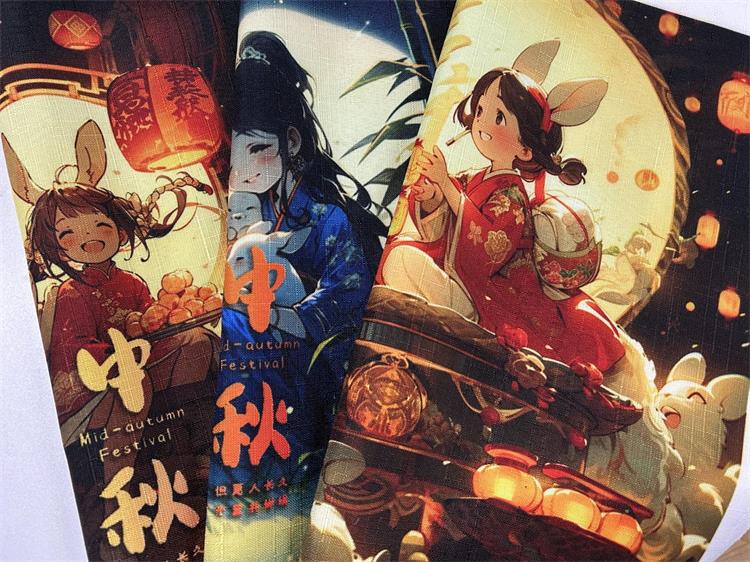 Applications of Digital Prints on Canvas
In recent years, digital printing on canvas has been favored by artists, interior designers, photographers, and ordinary households. This printing method not only provides a new platform for artistic creation but also brings more personalized choices to daily life.
1.Artists' Work Display: Artists can use digital printing technology to replicate their masterpieces on canvas, ensuring the perfect presentation of the artwork's colors, details, and texture.
2.Galleries and Exhibitions: Many galleries and exhibition halls choose digital prints on canvas to showcase artworks. Compared to traditional displays, these decorative paintings are durable and not easily damaged.
3.Family Memorabilia: Precious moments in families, such as wedding photos, children's footprints, or unforgettable family trips, can be preserved for a long time through photo canvas paintings, adding an artistic touch to homes.
4.Personalized Interior Decor: Canvas printing offers a platform for those seeking individuality, from artistic creations and famous quotes to personal photos, integrating personal style into interior design.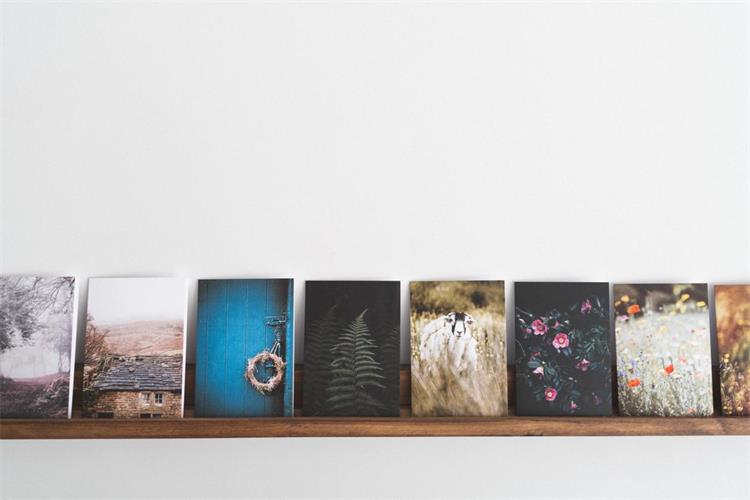 5.Commercial Space Decor: In commercial spaces like hotels, office buildings, or retail stores, large canvas home decorative paintings not only attract customers but also create a unique artistic atmosphere.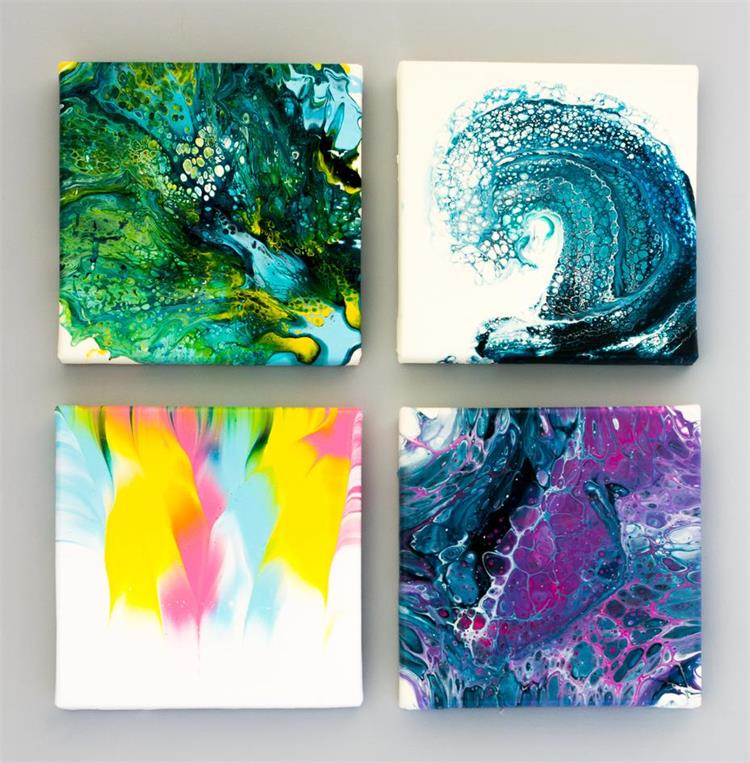 Globally, especially in the European, American, and Japanese and Korean markets, consumer demand for custom canvas paintings continues to rise. This enthusiasm has reached unprecedented heights, directly driving the booming development of the digital canvas printing industry.
Large online retail platforms like Amazon have seen a surge in online merchants specializing in canvas printing services to meet consumers' pursuit of personalization and quality. At the same time, many professional custom printing companies have also entered this market. To ensure the quality and accuracy of prints, a high-performance, reliable digital printing machine for canvas is key to seizing business opportunities.
HPRT Digital Textile Printers: Achieving High-Quality Customized Digital Prints on Canvas
HPRT, always adhering to its mission of providing cutting-edge digital printing solutions for various industries, covers a wide range of business areas, including direct-to-garment printing, direct-to-fabric printing, and dye-sublimation fabric printing machines.
In the field of digital canvas printing, the HPRT DA182T Plus digital dye-sublimation fabric printer stands out. From DIY photos, exquisite paintings to professional photographic works, this large format canvas printer can achieve high-precision replication on polyester or blended fabrics, creating stunning printing effects.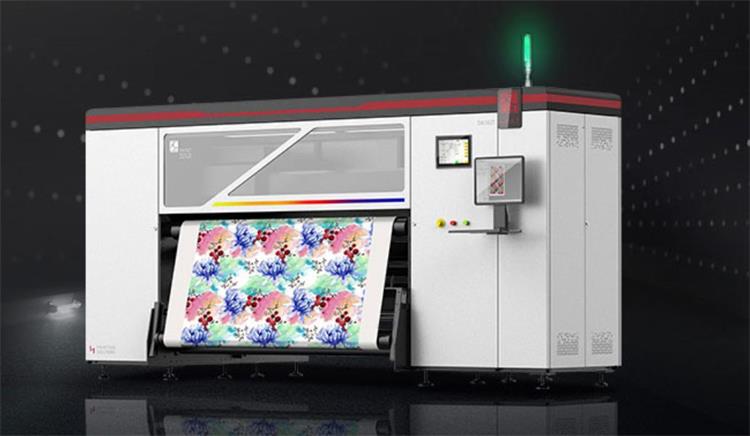 This dye-sub roll-to-roll textile printer uses dye-sublimation ink, which is transferred to the fabric through high temperatures, resulting in clear, vibrant, and lasting patterns. Its main features include: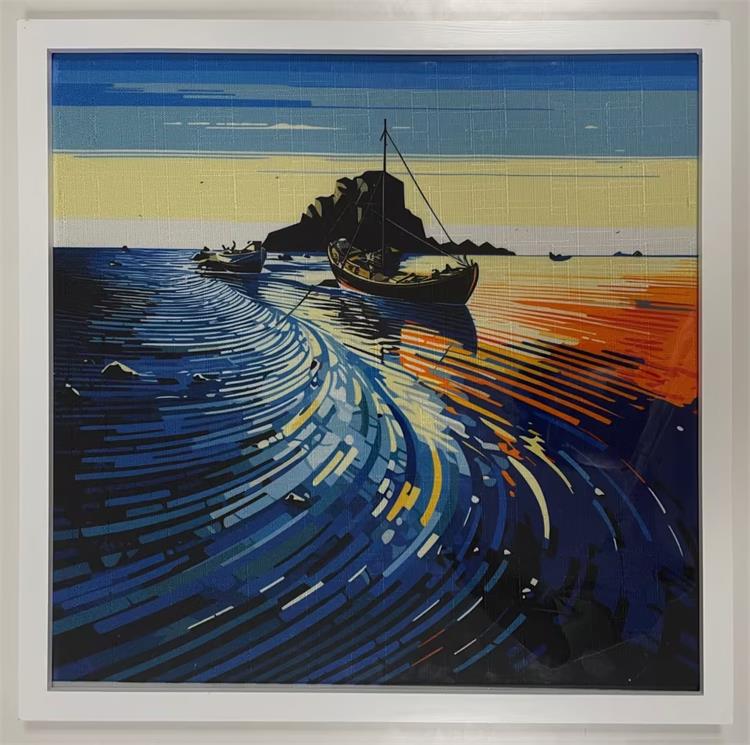 1.High-Speed Printing: Equipped with 8 industrial-grade Kyocera print heads, this canvas printer maximizes printing efficiency with speeds up to 650㎡/h, easily handling large orders.
2.Fine Printing: The DA182T Plus digital printer supports 4-72pl ink droplets and 16-level grayscale, combined with precise jetting, bringing more delicate and vibrant patterns.
3.Economical and Efficient: The unique large-capacity floor-standing ink supply system significantly reduces ink replacement frequency. It supports printing on thin paper as light as 31g/㎡, reducing material loss and printing costs from proofing to mass production.
4.Intelligent Operation: This canvas fabric printer has multiple intelligent systems, such as an automatic cleaning system and a moisturizing system, which minimize the risk of print head blockage, ensuring continuous and stable output.
From the best-selling 11x14 inch and 20x30 inch interior decorative paintings, personal DIY creative works, to larger photographic exhibition works, this canvas printer can provide you with exquisite, high-quality canvas print effects. It is widely used in art exhibitions, commercial advertisements, and home art decorations. For businesses and companies dedicated to digital canvas printing, whether online or offline, the HPRT DA182T Plus digital dye-sublimation fabric printer is the top choice for enhancing business and achieving efficient customization.