HPRT 6-Inch Industrial Barcode Printer: High Performance in Printing Chemical Drum and Pallet Labels
Within the domain of industrial barcode printers, 4-inch models have long been the standard. However, the 6-inch industrial barcode printer is an often-overlooked powerhouse that offers unique advantages for wide label printing. Among these, the HPRT Delight 6 inch industrial barcode printer stands out with extensive applications in the chemical and logistics industries. Let's explore its capabilities in detail.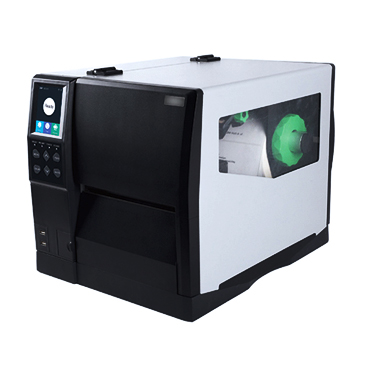 Printing Chemical Drum Labels
A chemical drum is a cylindrical container, typically made of high-density polyethylene (HDPE), stainless steel, or metal. These drums are the workhorses of the chemical industry, storing everything from corrosive acids to flammable solvents.
1. The Imperative of Chemical Drum Labels
Labels on chemical drums are not mere identifiers; they are legally mandated safety measures. They provide vital information such as the chemical's name, its hazards, and emergency response actions, among others.
it's important to note that the Globally Harmonized System (GHS) sets the benchmark for chemical labeling. GHS-compliant labels include specific pictograms, hazard statements, product identifier, supplier information and precautionary information. These labels are typically crafted from robust materials like PET to withstand adverse conditions.
2. HPRT Delight: The Ideal Choice for Chemical Drum Labeling
The HPRT Delight 6 inch industrial barcode printer is engineered for precision and durability. This wide format label printer employs thermal transfer printing technology, making it compatible with more than 10 types of label materials, including PET and PP. These generated labels are not just weather-proof but also resistant to oil, solvents, and chemicals, thereby meeting GHS-compliance requirements.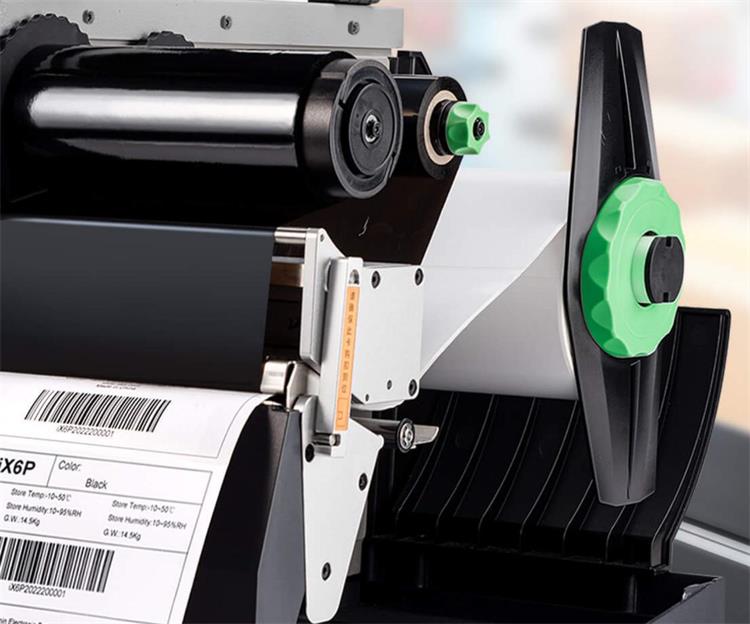 This wide-format industrial printer features advanced sensors and calibration functions, ensuring that the printed labels are clear, neat, and free from wrinkles or misalignment. What's more, this thermal transfer printer offers a high cost-efficiency advantage. Compared to inkjet printing, it consumes only carbon ribbons, resulting in more economical printing. 
Printing Pallet Labels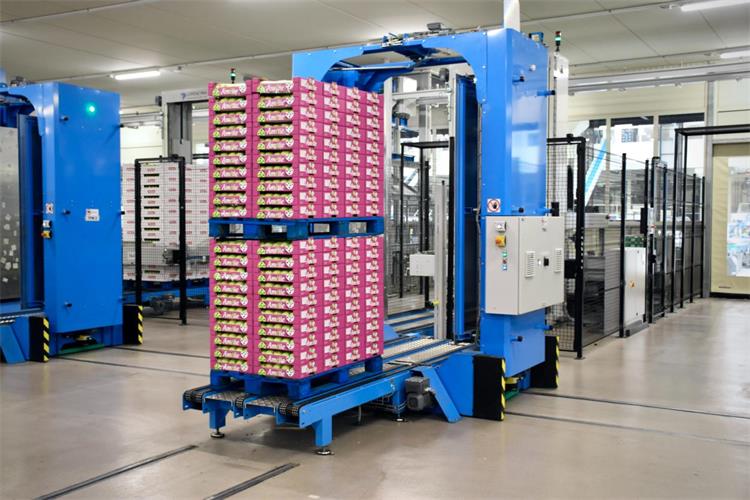 Pallets are integral to the world of logistics, ensuring the seamless movement of goods to their destinations. At the core of this efficiency are pallet labels, containing crucial details like addresses, product specifics, and traceable barcodes. Precise labeling is the key to ensuring the accurate and efficient delivery of goods.
The HPRT Delight 6-inch wide label printer is the star product of barcode printing in the logistics industry. It boasts 203/300DPI printing capability with a speedy 7 ips at 203 DPI precision, perfect for high-volume printing of large pallet labels, outer box labels, and various logistics packaging labels. Its exceptional performance ensures the production of clear and precise barcodes and text, meeting the rigorous standards of the logistics industry.
Moreover, this 6-inch wide industrial printer features USB HOST functionality, allowing for effortless offline printing without the need for a direct connection to a computer. This flexibility provides you with more autonomy in your operations.
Additionally, this industrial barcode printer features intelligent printing capabilities and comes equipped with a user-friendly 3.5-inch color touchscreen. It allows for easy input of label formats, making on-the-fly printing of logistics outer box labels, transportation carton labels, and pallet labels effortless. If necessary, you also have the option to install a cutter module and label peeler for further acceleration of the labeling process.
The HPRT Delight 6-inch high-performance industrial printer is your all-in-one solution for wide-format label printing in the chemical and logistics industries. Its powerful capabilities and versatility make it a valuable asset for large-scale industrial barcode printing. In addition to this 6-inch printer, HPRT also offers a range of industrial printers with different printing widths and configurations, catering to industries such as manufacturing, healthcare, warehousing, apparel, and even RFID printing. If you're looking to purchase a suitable industrial barcode printer, please don't hesitate to contact us at any time.