Efficient Weighbridge Ticket Printing with the HPRT HM-E300 Mobile Receipt Printer
In the freight industry, thermal receipt printers are widely used for receipt and label printing. For example, shipping documents chronicle the entire journey of goods from their point of origin to their final destination. Similarly, loading lists provide a comprehensive inventory of items loaded onto specific transport vehicles. Each of these documents serves a unique purpose and adheres to a specific format. Today, our focus shifts to the printing of weighbridge tickets.
What is a Weighbridge Ticket?
A weighbridge ticket is an essential document used during the loading and unloading of goods. Its primary function is to accurately measure and record the weight of cargo. This document is especially relevant for trucks and other land-based transport vehicles. The goal is to ensure the precise weight of goods, thereby streamlining subsequent cost settlements, enabling cargo traceability, and facilitating quality control.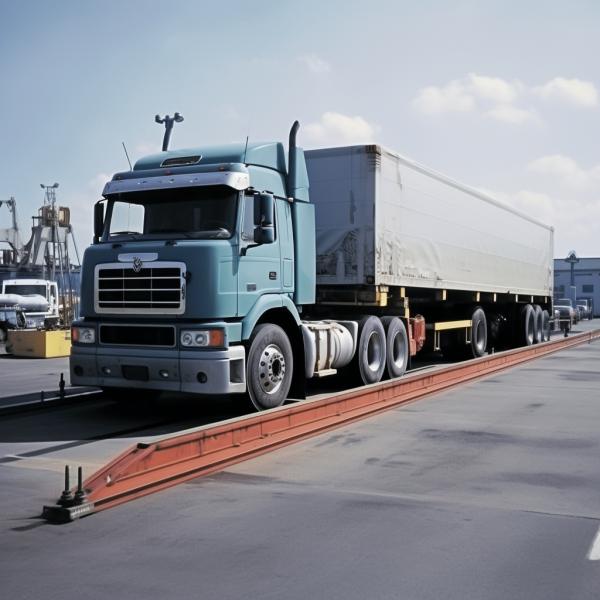 A comprehensive weighbridge ticket typically includes:
1. Name and Model of Goods: Clearly indicates the specific type and model of the goods.
2. Weighing Data: This is the core information of the weighbridge ticket, used for accurate measurement of the weight.
● Gross Weight: The total weight of the goods and packaging material.
● Tare Weight: The weight of just the transport vehicle (e.g., trucks, containers, etc.)
● Net Weight: The weight of the goods themselves, i.e., Gross Weight minus Tare Weight.
3. Origin and Destination of Goods: Indicates the starting point and target location of the goods.
4. Transport Company and Driver Information: Includes the name and contact details of the transport company and the driver.
5. License Plate Number: Used to identify the specific vehicle involved in the transport.
6. Time and Date: Records the specific time of loading and unloading.
This information is organized and printed according to a predetermined Weighbridge Ticket format to ensure its accuracy and consistency.
How to Print Weighbridge Tickets
In various scenarios, particularly in large logistics centers or temporary loading sites, there's often a need for mobile printing solutions. The HM-E300 serves as a versatile Mobile Receipt Printer that's not only lightweight but also highly functional. It's extensively used for mobile printing tasks, from retail receipts and settlement documents to amusement park tickets and parking passes. Printing weighbridge tickets is no exception.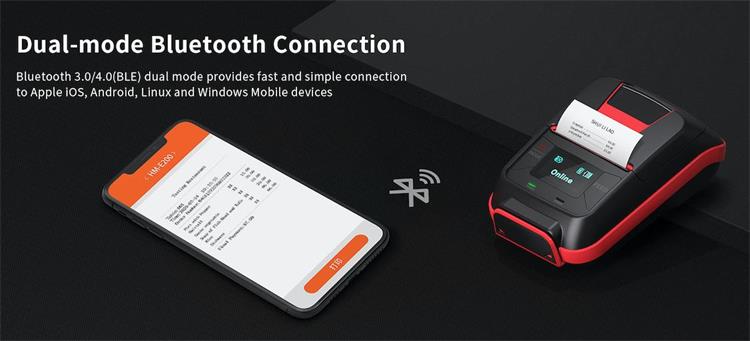 Key Features:
1. Excellent Portability: The HM-E300 Mobile Receipt Printer is compact and lightweight enough to fit in one hand, with an intuitive and easy-to-use interface, making it quick to master even for first-time users.
2. Stable and Efficient Connectivity: This thermal receipt printer employs unique dual-mode Bluetooth technology, ensuring a stable connection. It also supports USB interfaces, adding diversity and flexibility to printing operations.
3. Clear and Precise Printing: With a high resolution of 203DPI, the HM-E300 weighbridge ticket printer supports various fonts, barcodes, and QR codes. Its built-in black mark sensor and other technologies further ensure clarity and accuracy in weighbridge tickets.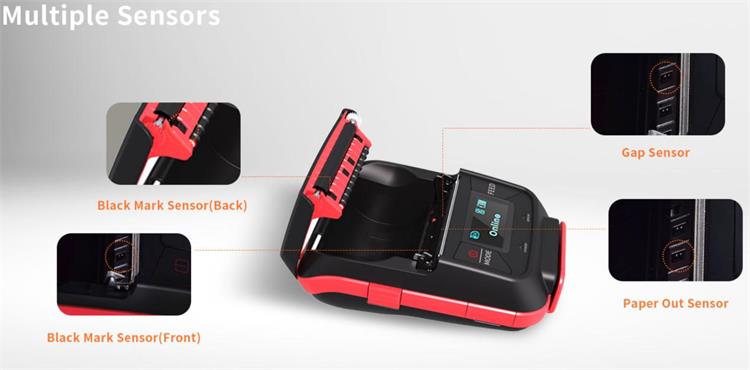 4. Strong Compatibility: As an 80mm receipt printer, the HM-E300 can adapt to different paper roll widths—45/58/80mm—making it versatile enough to handle both small and large weighbridge tickets.
5. Long-lasting Battery Life: Equipped with a 2300mAh high-capacity battery, the HM-E300 also features a power-saving mode, significantly extending its operational and standby times.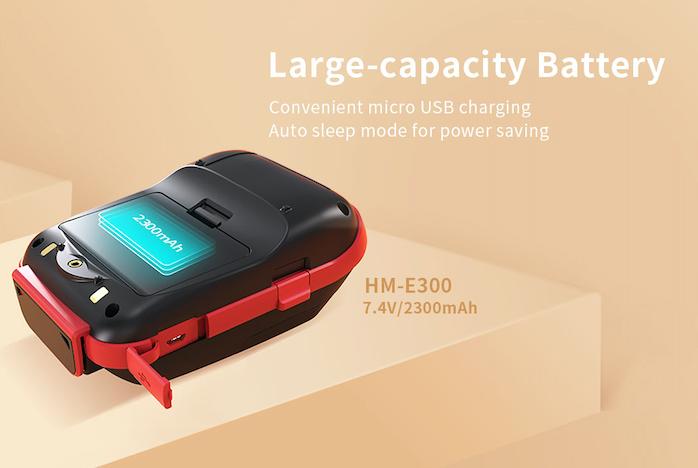 In addition to these features, this Bluetooth receipt printer can be paired with HPRT's proprietary mobile app, "HereLabel," for custom printing. The app offers a wide range of preset templates that cover various sectors, from express logistics and apparel to fresh produce and jewelry retail. These templates can be saved in the cloud and accessed for printing from desktop, Apple, and Android mobile systems at any time.
Choosing a high-performance and highly reliable weighbridge ticket printer like the HM-E300 not only satisfies the diverse needs of mobile printing but also significantly optimizes logistics and supply chain management. This minimizes potential risks arising from information inaccuracies or omissions. If you are a decision-maker in a logistics company or an operator focused on efficiency and accuracy, the HM-E300 mobile receipt printer is a great choice.