Clothing Label Printer Manufacturer | HPRT
Clothing labels, such as fabric labels, dress labels, cloth tags, T-shirt labels, shoe labels, etc. are widely used in the clothing, luggage, and textile industry. With the improvement of people's pursuit of quality of life and aesthetics, the demand for clothing labels on the market becomes more characteristic and diversified, which puts forward higher requirements for clothing label printers.
HPRT, A Professional Fabric Label Printer Supplier
As a professional printer manufacturer integrating R&D, production, and sales, HPRT has been deeply involved in the printer industry for many years. HPRT team is very familiar with various types of printing and has its own R&D, technologies, and solutions to meet various personalized needs for label printing, including clothing label printing solutions.
Clothing Label Printer Recommendation: HPRT Bingo
HPRT Bingo industrial barcode label printer can work on different types of print media, such as continuous paper, seam label paper, black label paper, punched paper, environmental protection thermal label paper, specially coated paper, synthetic fiber label paper, and textile belt. In addition, this clothing label maker can support printers with accuracy with 203dpi, 300dpi, and 600dpi at the same time. You can freely choose different resolutions to print different clothing labels according to your needs. It is a perfect choice if you're looking for a heavy-duty printer to print clothing tags every.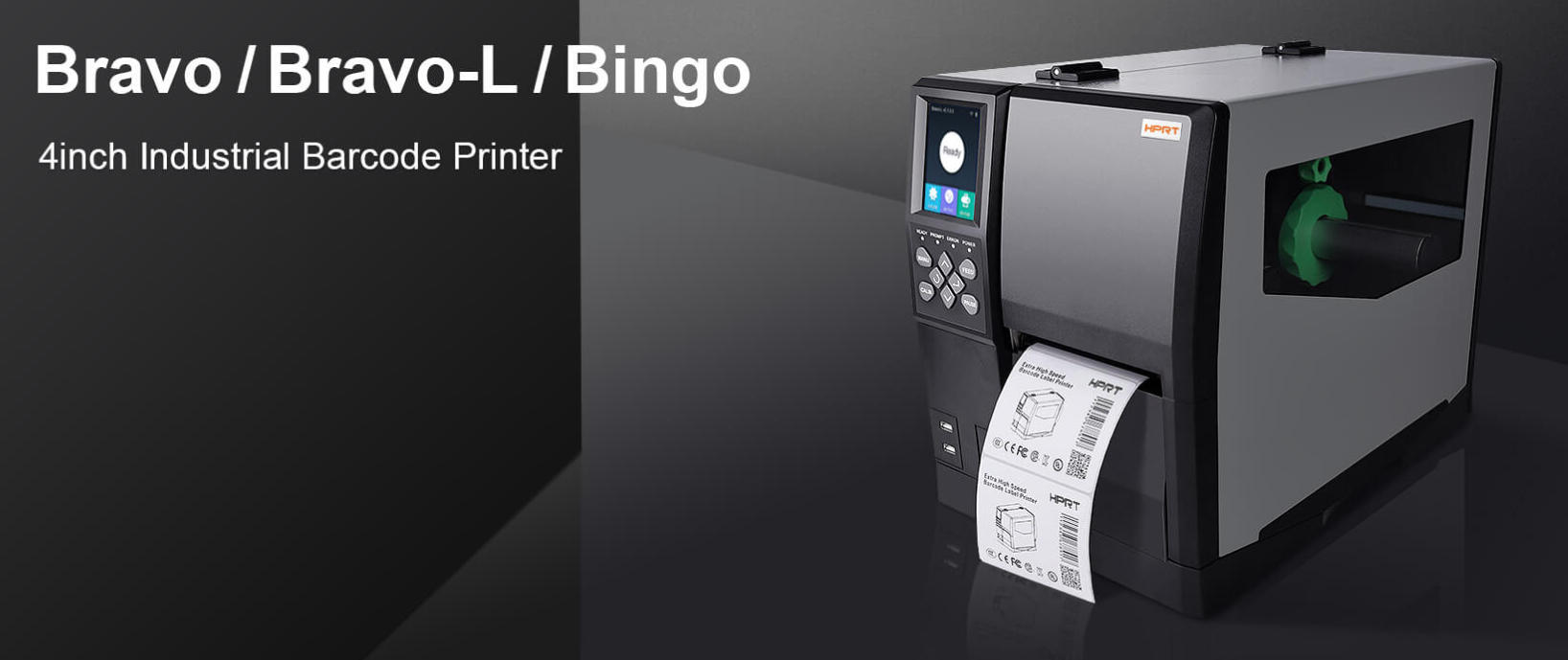 HPRT label printer Bingo parameters:
Printing method: direct thermal/thermal transfer;
Printing resolution: 203dpi/300dpi/600dpi
Maximum printing speed: 203 dpi / 14 ips; 300 dpi / 8 ips; 600 dpi / 4 ips
Maximum printing length: 2286 mm (203 dpi); 1524 mm (300 dpi); 762 mm (600 dpi)
Maximum printing width: 104mm
Printing protocol: ZPL, DPL, EPL
Printing media thickness: 80 microns ~ 250 microns
Printing media width: 25mm ~ 120mm
Detection function of sensor: printer core disconnection detection, ribbon exhaustion detection, media exhaustion detection, thermal write head over-temperature detection, sewing mark/hole mark/black mark positioning detection, motor over-temperature detection
Memory: 256MB
Flash: 512 MB
Communication interface: (standard) 1 type B USB, 3 USB HOST, 1 Ethernet port, 1 RS232 serial port; (optional) parallel port or labeling machine interface, Wi-Fi, UHF RFID
HPRT is a professional manufacturer of clothing label printers, which can meet a variety of personalized label needs. For label printing in different scenarios, HPRT can provide you with professionally specific printing solutions according to your needs. If you're interested in our clothing label printers, please leave us a message and we will reply to you as soon as possible.