Choosing the Best Label Printer for Jewelry, Gift, and Irregularly Shaped Labels
Are product labels and adhesive packaging limited to just square shapes? The answer is no. In the retail sector, especially in the gift and jewelry industries, the use of irregular shaped labels has become an increasingly popular trend. Their unique shapes, along with intricate text and designs, serve as eye-catching highlights. So, how do you choose the rightlabel printerfor these unique labels? Let's explore together.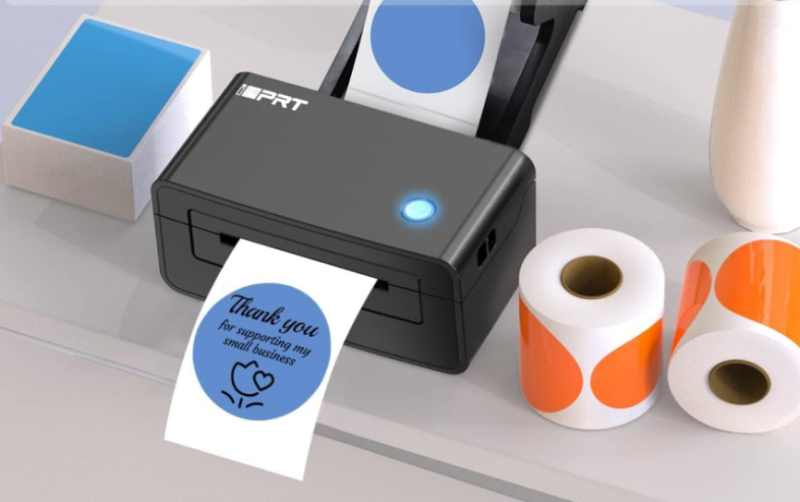 What are Irregular Shaped Labels?
Irregular shaped labels are exactly what they sound like – they break the mold of the usual rectangle or square. They can be circular, oval, T-shaped, or other more complex shapes.
In the packaging of gifts, beauty products, and handicrafts, these irregular labels are widely used. E-commerce businesses also favor circular or oval labels to print personalized thank-you messages, brand logos, and slogans to enhance brand recognition.
In the jewelry industry, these labels are a staple. Earrings, necklaces, and rings often use various non-standard labels, including T-shaped, butterfly-shaped, or foldable labels. These are designed to be more delicate and consistent with the brand image.
Picking the Right Label Printer for Irregular Shaped Labels
Now, when it comes to printing these unique labels, your standard inkjet or laser printer might not cut it. They're great for documents and color prints, but considering efficiency and adaptability for label printing, you might want to look at professional thermal label printers. With a sea of options out there, here's what you need to consider:
1.Label Material Matters
First things first, think about the label material. Common circular or oval adhesive stickers are mostly three-proof thermal labels, making a direct thermal label printer a suitable choice.
But if you're dealing with special materials like PP labels on personal care products or those shiny silver labels on jewelry, athermal transfer label printeris what you need. This type of printer can accommodate various label media, including PP, PET, PVC, pearlescent paper, synthetic paper, and other special materials. Plus, labels printed with thermal transfer are durable and fade-resistant.
2.Label Size Does Count
The size of your label is crucial. For larger custom label shapes like circular or heart-shaped labels, like those big promotional stickers or company slogans, a 3-inch or 4-inch wide label printer should do the trick. These printers are not just about size; they offer robust printing capabilities and faster speeds, perfect for large-scale printing needs.
On the flip side, for those intricate jewelry tags, which are usually smaller and require finer detail, a 2-inch barcode printer, like the iE2P, is ideal. This printer is compact, space-saving, and offer high precision, meeting the strict requirements for detail and accuracy in jewelry tags. It usually also features user-friendly interfaces and software support, making the design and printing of exquisite jewelry labels simple and quick.
3.Label Printer Resolution is Key
When it comes to print clarity, resolution is king. Generally, you're looking at 203dpi, 300dpi, or higher.
Take the jewelry industry, for example. Rings and earrings are small, and the labels are not large, typically printing brand names, materials, weight, price, and barcodes or QR codes. For such detailed barcodes or small fonts on irregular shaped labels, a 300dpi label printer is your best bet.
This high resolution ensures every little detail is crisp and clear, making your labels look professional and refined. Additionally, high-resolution barcodes are easier to read withhandheld barcode scannersduring inventory management.
4.Label Printer Media Detection Technology
How does a label printer nail the positioning and printing of custom shapes? That's where media detection technology comes in. HPRT thermal and thermal transfer printers, for instance, use advanced tech like transmissive and reflective detection, and support black mark paper, continuous paper, gap labels, and more. They can easily handle various irregular shaped label printing tasks, such as P-shaped, butterfly-shaped, T-shaped, and more, meeting diverse printing needs for various applications.
An easy-to-use label editing software is a huge plus. HPRT's HereLabel is a great example – it's user-friendly, packed with templates, and uses cloud technology.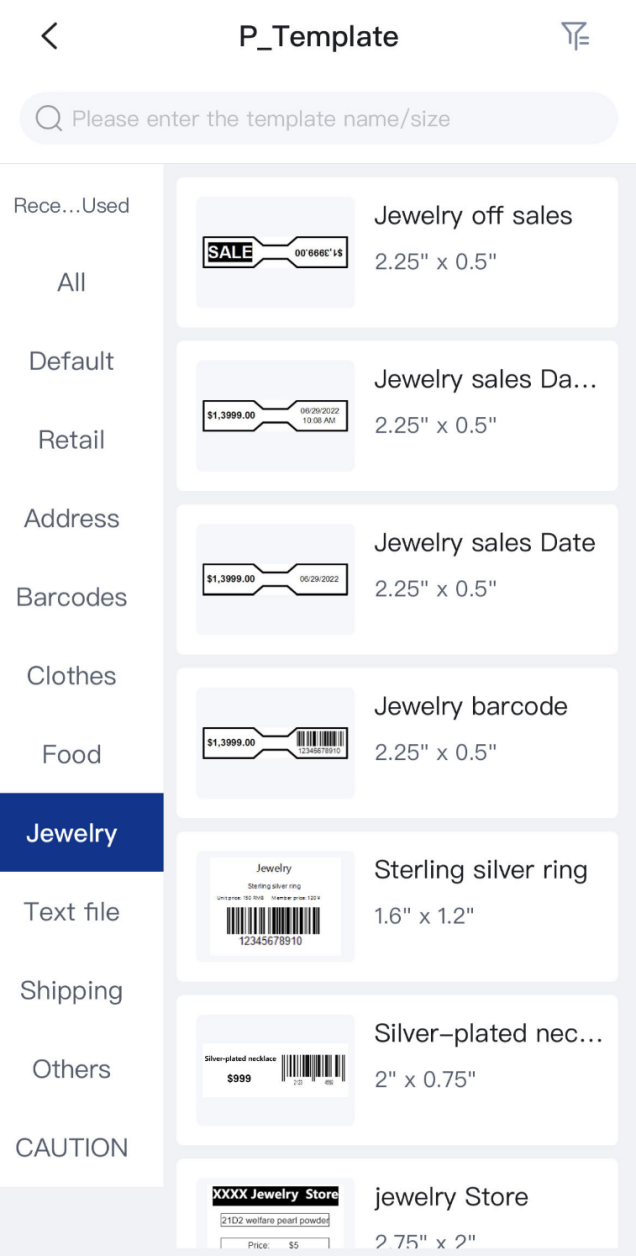 It offers industry-specific templates, neatly categorized for quick navigation, covering sectors like commercial retail, food service, manufacturing, warehousing, logistics, and home living. The software streamlines the printing process with direct editing and cloud storage for easy access and preservation of labels.
HereLabel label editing software provides a wide array of fonts and graphics, making it simple to tailor label sizes and designs for custom shape labels. Additionally, its mobile app extends this functionality to handheld label printers, enabling on-the-go printing and freeing users from workspace limitations.
Choosing the right irregular shaped label printer is a game-changer for your product's image and customer experience. By considering these key factors, you're well on your way to finding the perfect label printing solution for your business. Looking for the ideal label printer? HPRT's extensive product line has got you covered for all your printing needs. Interested or need more advice? Don't hesitate to reach out. We're here to help you make your mark in the world of custom labels.