Buyer's Guide to Choosing the Right Bill Printing Machine
The global retail market is projected to reach approximately $31 trillion by 2023, driven by technological advancements and changing consumer behavior. Within this landscape, in order to improve customer service and operational efficiency, many retailers, restaurateurs, or supermarket owners have adopted high-performance retail bill printing machines.
In a retail setting, a bill printing machine is more than just an accessory; it's a practical tool that directly impacts customer satisfaction and operational flow. Imagine a busy Saturday afternoon when the checkout lines are growing. A fast and reliable retail receipt printer can help you process transactions more quickly, reducing wait times and ensuring customers leave your store with a positive impression.
This guide aims to help you make an informed decision when purchasing a retail bill printing machine.
1.Types of Bill Printing Machines
Before diving into the features, it's important to consider the types of bill printing machines that best suit your business needs. For large supermarkets where efficiency and smooth checkout processes are crucial, a touch POS system with an e-cash register, is often a must-have. On the other hand, for smaller establishments like grocery stores or convenience shops, a retail billing printer with built-in keys may suffice.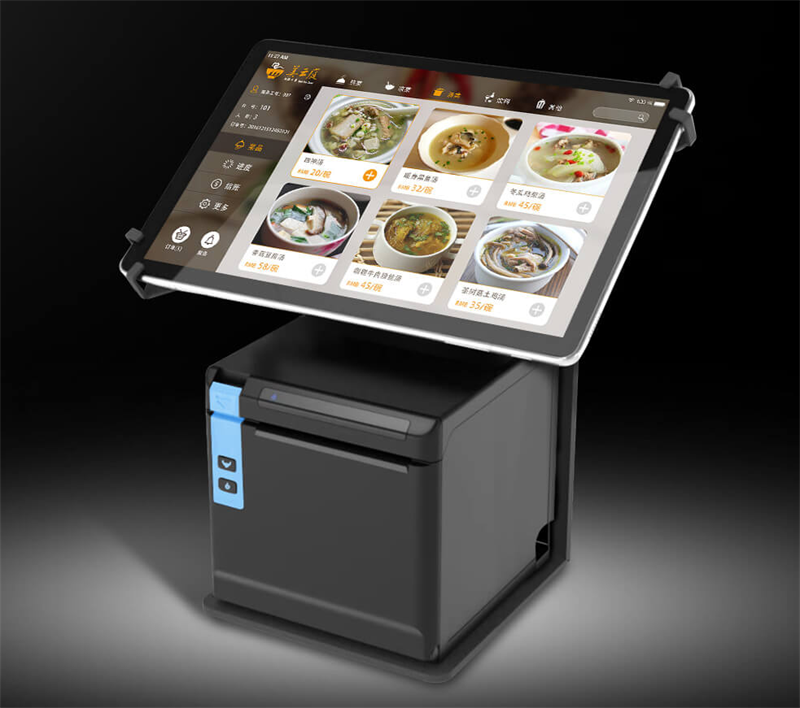 2.Dimensions
Size matters, especially in upscale stores or bustling locations where space is at a premium. Start by assessing how much room you can realistically allocate for the billing machine.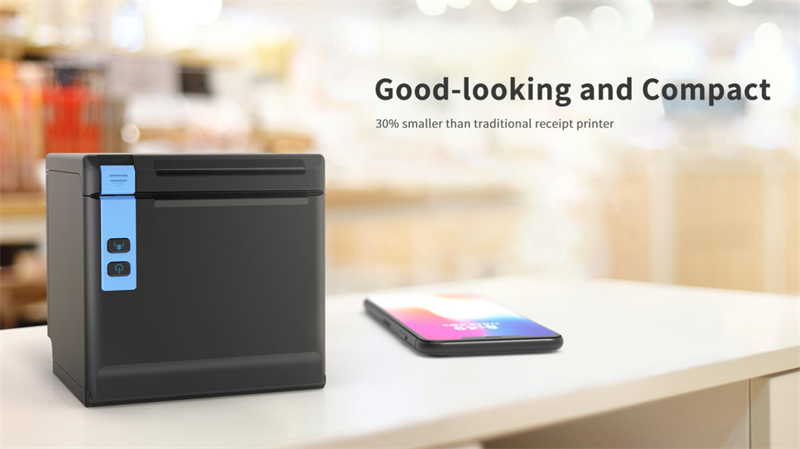 The HPRT TP808 Bluetooth POS printeris 30% smaller than traditional printers, making it a perfect fit for compact counter spaces.
Designed with large gears and a powerful motor, this POS receipt printer effectively minimizes printing noise and ensures stable performance. Its unique cutter-jam-free feature allows for quick resolution of blade jamming issues; simply open the lid and the printer can swiftly get back on track, even if printing was interrupted.
The auto cutter thermal printer supports both 58/80mm receipts and invoice printing and offers both full and partial cuts to meet your specific needs.
If your business involves frequent movement of the billing machine—say, for outdoor sales or pop-up events—a mobile printercould be a more fitting choice.
3.Compatibility
Make ensure that your selected retail receipt printer is compatible with the POS system or e-cash register. This involves compatibility with both the operating system and the connection methods.
Common POS systems include Windows, Android, iOS, and Linux. When choosing a retail billing printer, consider one that is compatible with multiple operating systems for greater flexibility. In terms of connectivity, if you're using an e-cash register, make sure the printer has a cash drawer interface. For wireless iPad POS systems, opt for a receipt printer that supports WiFi or Bluetooth connectivity.
HPRT receipt printers are compatible with a wide range of operating systems, including Windows, Android, iOS, Linux CUPS, POSReady, and OPOS. They also come with SDK files for easy customization.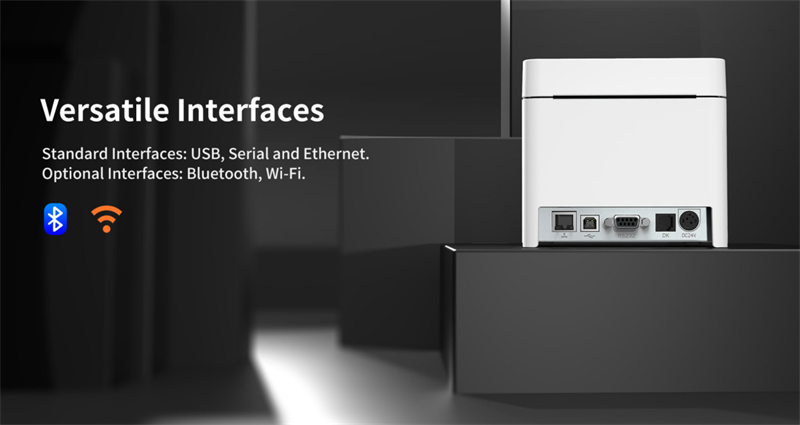 In terms of interfaces, aside from the standard USB, serial port, and Ethernet options, some models also offer customizable modules like Bluetooth and WiFi, providing businesses with more choices.
4.Speed & Quality
In a high-volume setting like a supermarket, speed is of the essence. Look for a thermal receipt printer that can keep up with the pace, ensuring that customers aren't kept waiting.
Fast printing speed shouldn't come at the expense of print quality. A blurry or faded receipt can leave a poor impression. Opt for a retail bill printing machine that delivers high-quality prints, ensuring that the text, numbers, barcodes, and QR codes are all crisp and well-aligned.
5.Durability
Retail environments can be harsh, with spills, dust, and heavy usage. A durable shop receipt printer can withstand these conditions and serve you well in the long run.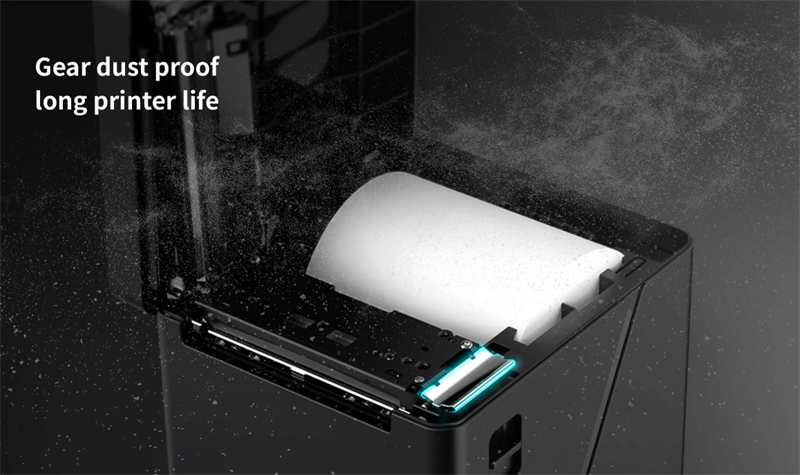 HPRT's newly launched TP80N thermal receipt printer features a gear dust-proof design that effectively protects the printer's functionality, extending its lifespan.
6.Ease of Use
Ease of use is definitely a plus for any shop billing printer. Simple interface connections and initial setups relieve the operational pressure for staff lacking IT skills, thereby boosting work efficiency.
Moreover, the ease of changing label rolls, coupled with an automatic cutter, not only simplifies the process but also adds a level of professionalism and neatness. Common issues like paper jams or printing errors can be easily resolved, significantly reducing maintenance costs and time.
7.Additional Features
Considering the special needs of businesses, some thermal receipt printers offer additional features like multi-language support, which is particularly important in diverse markets like India and Singapore.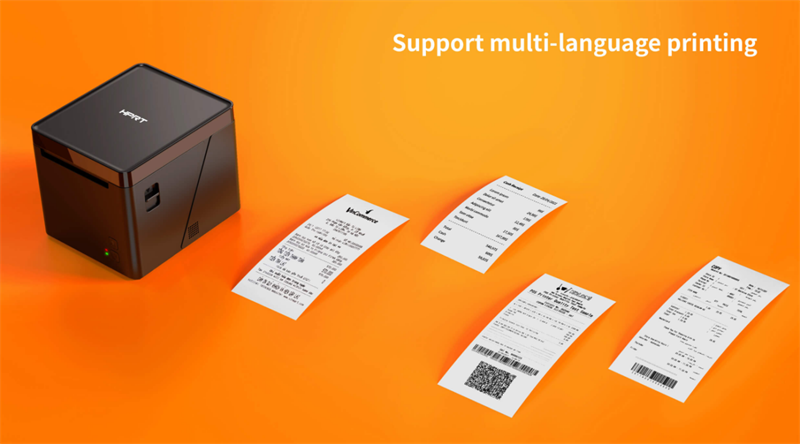 The HPRT TP80N printer for shop billing supports printing in multiple languages and also offers 1D and 2D barcode printing. Its innovative side-opening lid ensures that the blade never jams. This sleek, black printer is versatile enough for use in supermarkets, retail stores, convenience stores, and grocery stores.
Choosing the right bill printing machine or receipt printer is not just a technical decision but a reflection of business acumen. This guide aims to provide you with comprehensive buying advice to help you make an informed decision. In this competitive retail market, a good printer could very well be the starting point of your success. So why not take this crucial step towards your business success today?