A Comprehensive Guide to Digital Printed Towels
In an era where personalization is king, digital printing technology has found its way into various industries, offering unique customization options that were previously unimaginable. One such application of this technology is in the creation of digital printed towels. These are not just ordinary towels; they are a canvas for expressing individuality, branding, and artistic creativity. This article will take you through what digital printed towels are, what are their applications and how to print them.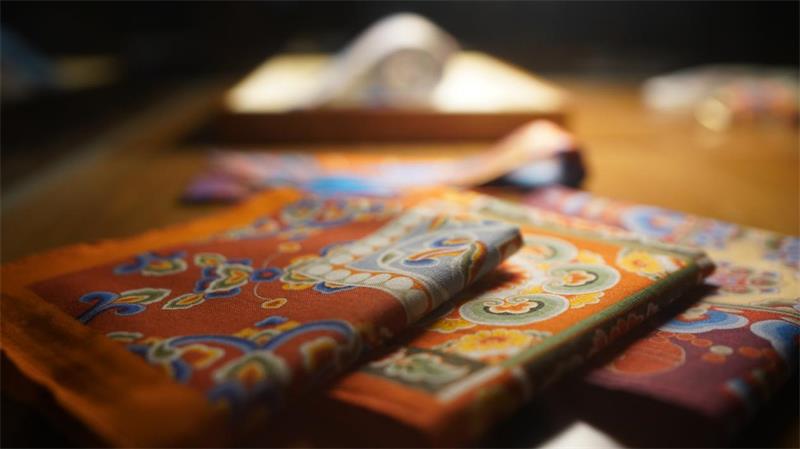 What are Digital Printed Towels
Digital printed towels are a type of textile product that has undergone a digital textile printing process. This process involves applying digital images directly onto the towel fabric using specialized inkjet technology. The result is a high-resolution, vibrant print that can feature any design, from simple logos to intricate artworks.
The market offers a diverse range of digital printed towels, each designed for specific uses and made from different materials. 
| | | |
| --- | --- | --- |
| Type of Towel | Main Features | Common Materials |
| Face Towels | Small size, soft and absorbent for facial cleansing. | Cotton or microfiber. |
| Bath Towels | Large size, highly absorbent for drying after bathing. | Cotton or microfiber. |
| Beach Towels | Even larger, colorful, used for beach or pool lounging. | Cotton, microfiber, or blend. |
| Tea and Kitchen Towels | Smaller, used for drying dishes or hands in the kitchen. | Cotton, linen, or blends. |
The surge in popularity of digital printed towels in today's market can be traced back to the rising trend of customization. Consumers value the ability to personalize their towels, be it a tea towel in the kitchen or a beach towel for summer getaways. The capacity to imprint any design, from personal photos to unique artwork, empowers consumers to express their individual style while reaping the practical benefits of a high-quality towel.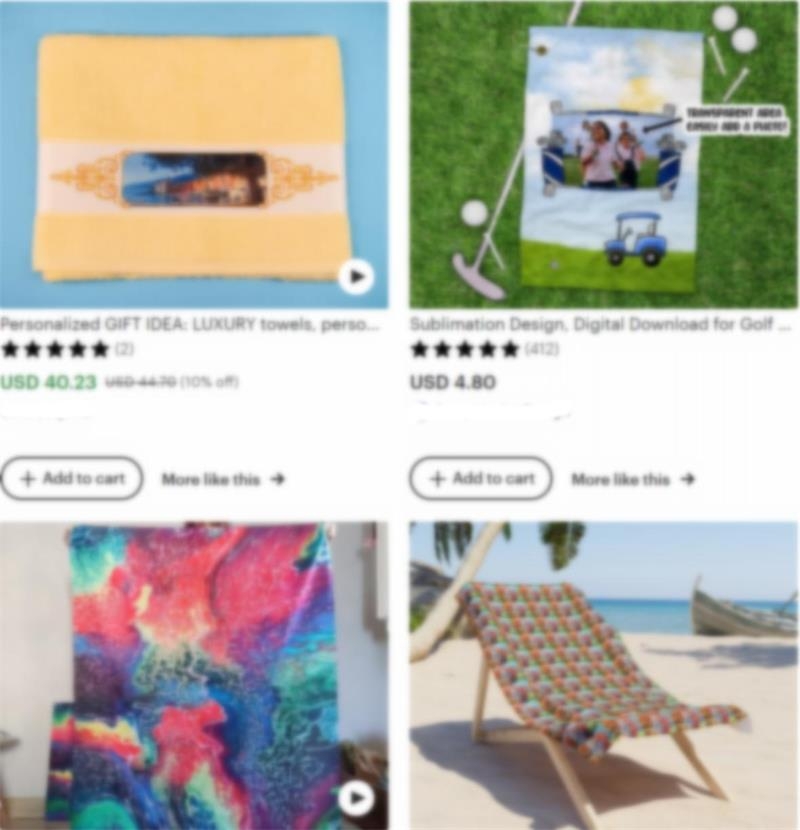 Digital printing eliminates the need for plate making and is not constrained by the pattern and color matching limitations of traditional printing. Moreover, it has a low minimum order quantity, with orders starting from just 50-100 pieces, making it suitable for small-scale production. This presents an excellent business opportunity for smaller studios with creative ideas.
Applications of Digital Printed Towels
Digital printed towels, particularly tea towels, have found their way into a myriad of applications, each tailored to different sectors and purposes. Here are some compelling examples:
1. Corporate Branding: Businesses often utilize digital printed towels as promotional items, featuring their logo or branding. For instance, tech giant Google has been known to distribute towels printed with their innovative products at tech expos, creating a memorable brand image.
2. Educational Appreciation: Schools and universities can customize digital printed towels as tokens of appreciation. For example, Harvard University has been known to present its alumni with towels featuring the school's crest and a nostalgic quote during reunions - a sentimental memento that resonates.
3. Sports Merchandising: Digital printed towels can serve as fan merchandise or player accessories. The NBA, for instance, sells towels printed with team emblems and motivational quotes - a collectible item for any sports enthusiast.
4. Amusement Park Giveaways: Amusement parks can use digital printed towels for promotional activities. Disneyland, for example, gives away towels printed with their iconic attractions to the first hundred visitors - a delightful and effective promotional strategy.
5. Home Decor and Personal Use: Digital printing on tea towels has become a popular trend in home decor. Families can personalize their kitchen space with tea towels featuring their favorite quotes, family recipes, or even family photos. These bespoke digitally printed towels add a personal touch and can also serve as great conversation starters when guests come over.
6. Wedding Favors: Digital printed towels have also found their place in personal events like weddings. Couples can give guests towels printed with their names and wedding date as a keepsake of the special day.
According to industry reports, home decor, beach towels, and corporate branding are the top three applications of these digital printing towels. Beach towels represent a significant portion of the digital printed towels market. According to a report by Digital Journal, the beach towels market is expected to reach US$ 27.94 Mn in 2023, growing at a CAGR of 3.5% during the forecast period 2023 to 2033.
The demand for such personalized items has led to a booming market for digital printed towels, both online and offline. Numerous online platforms, such as Etsy, are filled with sellers offering a diverse range of towels, from hand towels and bath towels to beach towels, showcasing the popularity and potential of this product.
How to Get Digital Printed Towels
When it comes to creating digital printed towels, the selection of printing equipment is paramount. HPRT provides two exceptional options for this purpose: the DA188S High-Speed Roll-TO-Roll Digital Fabric Printer and the DA182T Plus High-speed Roll to Roll Dye Sublimation Digital Textile Printer.
The DA188S High-Speed Roll-TO-Roll Digital Fabric Printer is a versatile machine, capable of handling a wide range of fabrics, including cotton, linen, silk, and blends. This makes it an ideal choice for customizing various types of towels.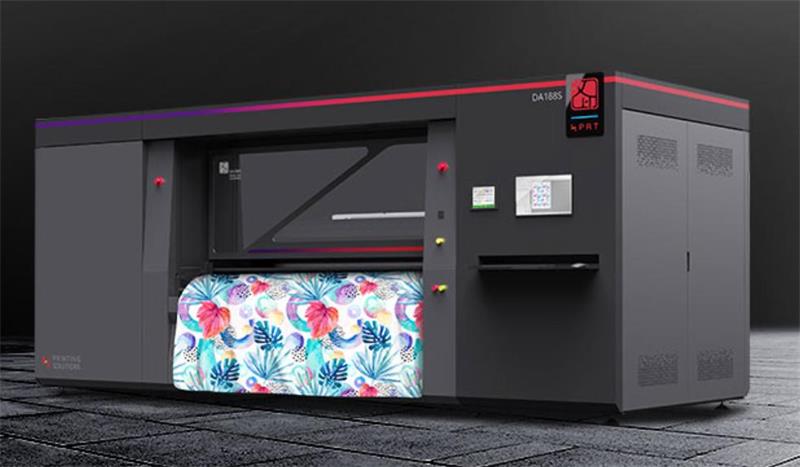 Equipped with 32 industrial-grade high-resolution Kyocera print heads, the printer offers a resolution of 600dpi and a high capacity of up to 1080 square meters per hour. Its efficiency and precision in printing various towel patterns and colors are impressive, meeting the needs of high-speed custom towel printing.
On the other hand, the DA182T Plus High-speed Roll to Roll Dye Sublimation Digital Textile Printer uses heat sublimation technology, transforming dyes into gas and permeating them into fabrics to form durable, vibrant patterns. This printer is particularly suitable for polyester and other synthetic fabrics, such as quick-drying products like beach towels and sports towels.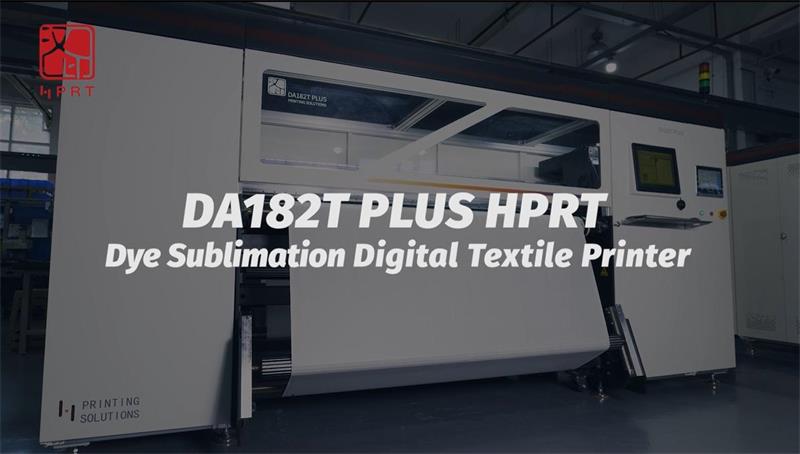 The DA182T Plus digital fabric printer is equipped with 8 industrial-grade Kyocera print heads and a unique combination control system, providing a high-speed printing capacity of up to 650 square meters per hour. In addition to its impressive printing speed, this textile digital printer achieves 4-72pl droplets and 16-level grayscale, offering more delicate colors and image effects.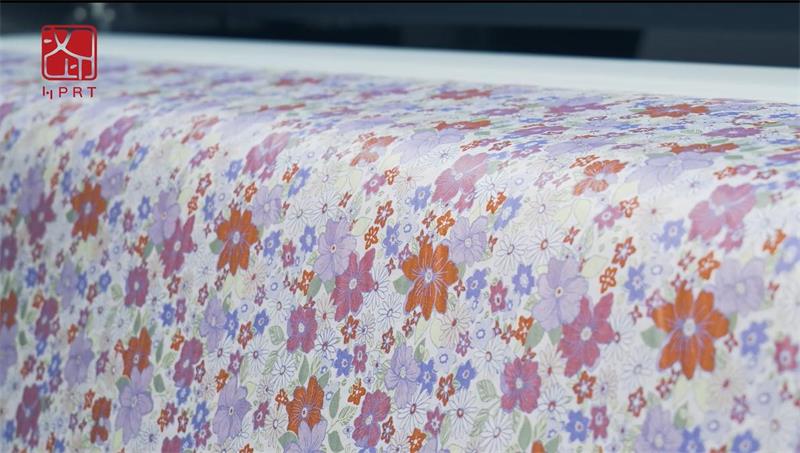 Moreover, these digital printers come with several intelligent features, including automatic print head cleaning, making operation and maintenance simple and enabling single-person operation. Digital printed towels uniquely combine functionality and personalization, making them suitable for brand promotion, brand promotional activities, or individuals looking for unique gifts. The continuous innovation and development of digital printing technology will drive more fields to embrace the wave of customization.