A Brief Introduction to Industrial Barcode Printers
What's industrial barcode printers?
The industrial barcode printer refers to a type of barcode printers used in industrial scenarios, which is large in size. It usually adopts a metal body, so it is sturdy and durable with strong temperature and humidity resistance. Therefore, it can even be used in the working environment with relatively poor conditions, such as in factories and warehouses.
 Industrial barcode printers generally adopt thermal transfer printing technology(of course, direct thermal printing is also possible, but the life of the print head will be shortened).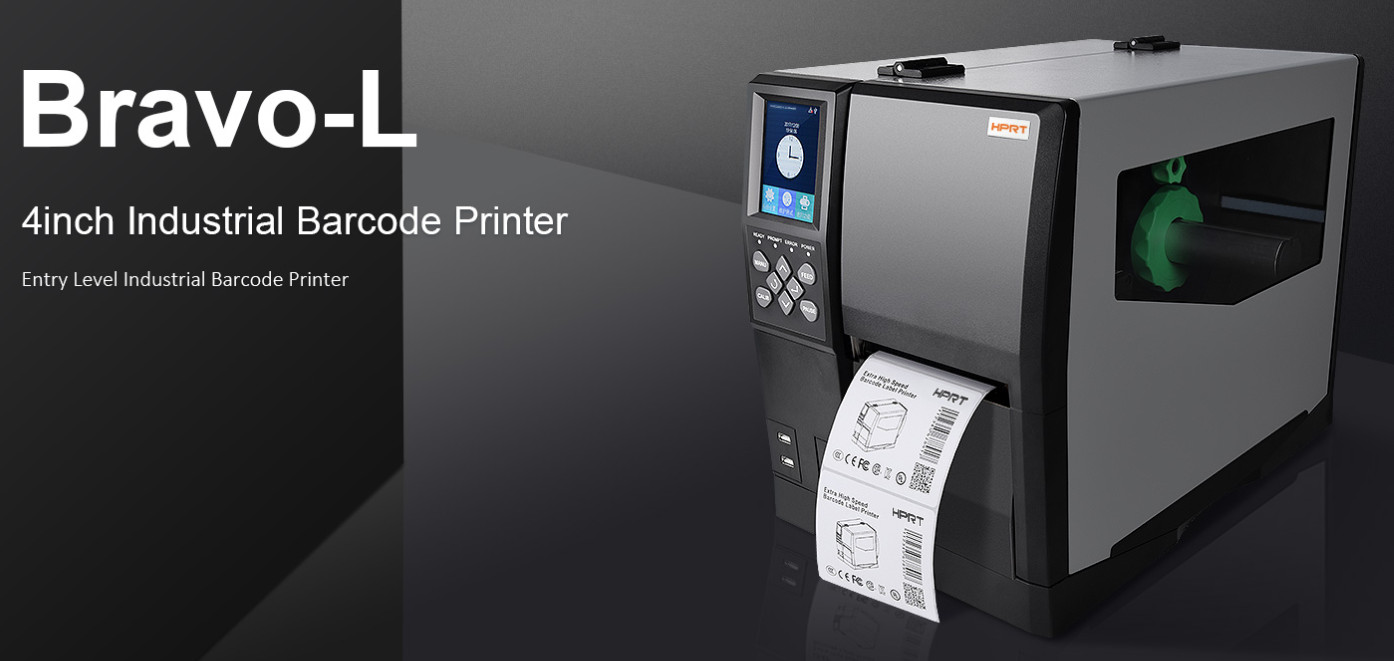 Application scenarios 
Industrial barcode printers are often used to print origin, production date, address and shipping labels, asset labels, product labels, compliance labels, housing labels, pallet labels, tickets, the traceability codes of precise electronics, etc. on packages.
Benefits 
Compared with small label printers, industrial barcode printers are more robust. The industrial bar code printer is usually a heavy-duty label printer. The large volume of its body allows it to have more space to deal with more and larger labels and bills, so there is no need to manually change the media frequently. Therefore, the printing speed is higher, so more labels can be printed every day.
At the same time, industrial barcode printers have greater flexibility. With more available space, industrial printers come with more connectivity options, making them easier to integrate into computer networks.
Compared with ordinary barcode printers and label printers, the thermal transfer ribbons of industrial barcode label printers are usually longer. Therefore, industrial barcode label printers can keep printing for a longer time. They can continuously print for several hours a day without changing the ribbon. Besides, industrial barcode printers have more optional ribbons. A high-precise print head with 600dpi can be selected to achieve precise positioning and printing of labels as short as 3mm.
How to choose the right industrial barcode printer?
We suggest that you clarify your specific needs before deciding to buy an industrial barcode printer. Then you can choose an appropriate barcode printer and printing media (including label materials and ribbon materials) according to different needs, and make the most cost-effective choice. 
It is recommended that you comprehensively consider factors such as size, expected storage time of barcode labels, frequency of use, and working environment. If you need to print barcodes on home appliances or any larger-scale equipment, you can print them directly by thermal transfer overprinting, because the label barcodes printed in this way are less affected by external environmental factors such as temperature and humidity, and the storage time will be longer.
HPRT is a leading manufacturer of industrial barcode printers. HPRT barcode printers are cost-effective and reliable. If you need more information about industrial barcode printer, please leave a message, we will respond to your inquiry within 24 hours.