Your Guide to Thermal Printers: Types, Technologies, and Applications
The emergence of thermal printing technology in the early 1970s marked a significant turning point in the printing industry. Over the years, the core components of thermal printers, including the thermal head and related modules, have undergone rapid development. Today, thermal printers are integral to various aspects of our lives and businesses, offering a wide range of printing solutions. From generating shipping labels in logistics to creating patient identification wristbands in healthcare, thermal printers have become indispensable.
In this comprehensive guide, we will explore the fascinating world of thermal printers, their working principles, applications, and some standout products from HPRT. Whether you're a small business owner, a home user, or simply curious about thermal printing, this guide has something for you. Let's get started!
How Thermal Printers Work
Thermal printers operate on a straightforward yet effective principle: they utilize heat to generate an image or text. This process involves two main types: direct thermal printing and thermal transfer printing.
1. Direct Thermal Printing: This method uses heat-sensitive media that blackens when it passes under the thermal printhead. It's a cost-effective choice for businesses that require short-term labeling solutions, such as shipping labels and receipts. However, the print tends to fade over time, especially when exposed to light, heat, or other harsh conditions.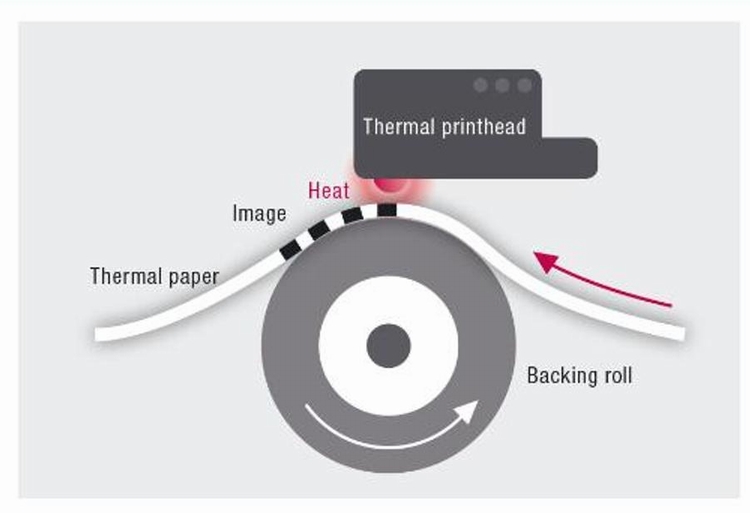 2. Thermal Transfer Printing: This method uses a heated ribbon to produce durable, long-lasting images and texts on a wide variety of materials. It's ideal for long-term applications where the print needs to withstand harsh environments or prolonged exposure to light and heat. However, it's more expensive due to the need for printer ribbons.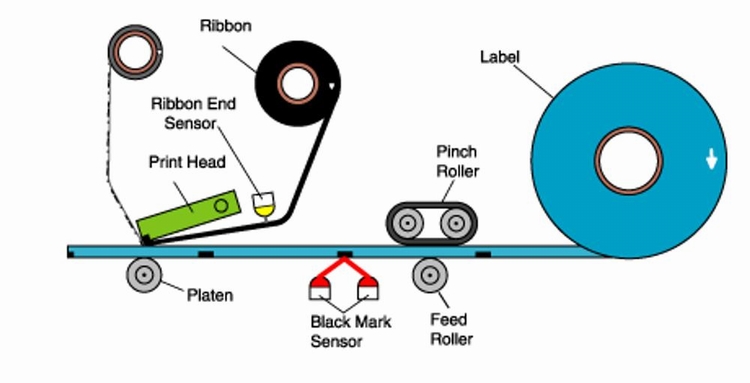 Here is a brief comparison table of them.
| | | |
| --- | --- | --- |
| Features | Direct Thermal Printing | Thermal Transfer Printing |
| Print Durability | Short-term | Long-term |
| Cost | More affordable | A little expensive |
| Ribbon Requirement | No | Yes |
| Material Compatibility | Limited | Wide variety |
Choosing between direct thermal and thermal transfer printing isn't just about durability, cost and other factors above. It also depends on your specific needs. Need high-quality prints or small fonts? Thermal transfer printers might be best. Need to print on the go? Bluetooth thermal printer is simpler and more portable. And if you want easy operation with fewer consumables to manage, direct thermal is a great choice. So, it's all about understanding your needs and choosing the right tool for the job.
Industries that Benefit from Thermal Printers
Thermal printers have found their niche in various sectors due to their efficiency and versatility:
1. Logistics and Transportation: Thermal printers aid in streamlining operations such as shipping, delivery, receiving, and inventory management, making processes faster and more efficient.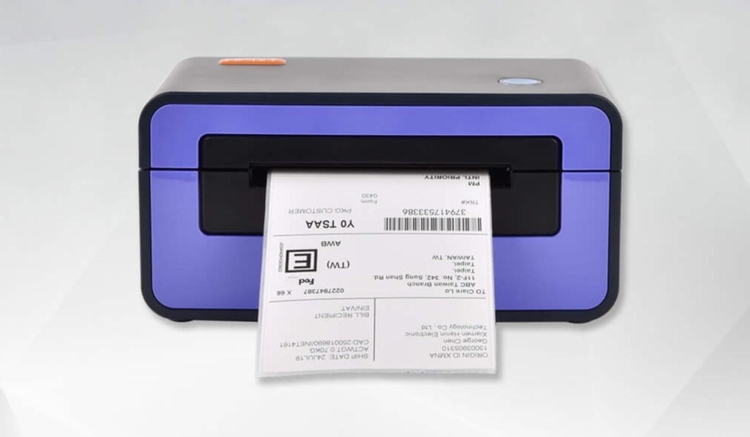 2. Manufacturing: Thermal printers, particularly industrial barcode printers, are instrumental in the manufacturing industry. They facilitate compliance, parts management, and progress tracking by generating thermal printer labels for compliance, maintenance, and quality assurance.
3. Healthcare: In healthcare, both direct thermal printers and thermal transfer printers are employed for various tasks, such as for patient identification, lab sample labeling, and asset management. They help in creating patient identification wristbands, lab or pharmacy sample labels, contributing to better patient care.
4. Retail and Hospitality: In the retail sector, thermal printers enhance price tagging, receipt printing, and inventory management. They help in creating price tags, POS or mobile POS receipts, contributing to a smoother customer experience.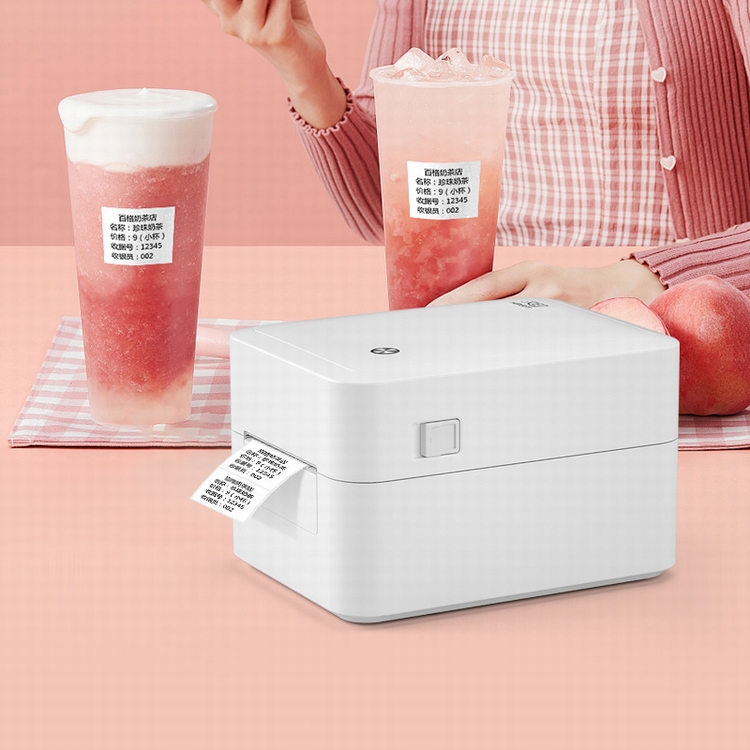 5. Catering: In the catering industry, direct thermal printers play a significant role in managing orders, tracking inventory, and improving service delivery.
6. Home Use: At home, portable thermal printers bring convenience to document printing and home organization including kitchen jars, cosmetics and files, making everyday tasks easier and more efficient.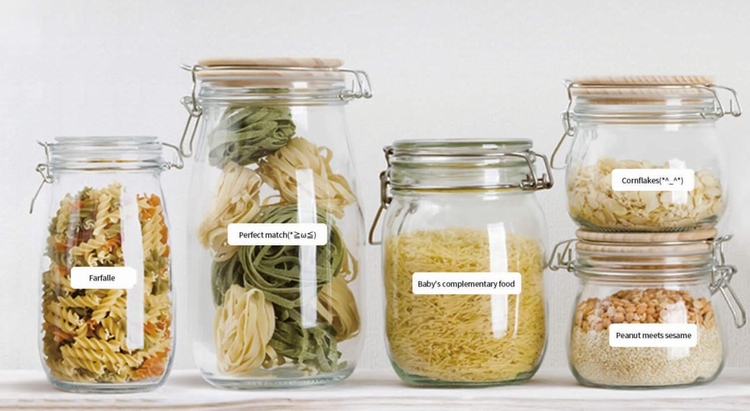 Types of Thermal Printers
Understanding the different types of thermal printers - desktop, mobile, and industrial - is key to choosing the right one for your needs. Each type has its unique strengths and is designed for specific applications. To help you better understand these categories and their real-world applications, we'll introduce some standout models from HPRT. These label thermal printers showcase the versatility and effectiveness of thermal printing technology across various industries.
1. Desktop Thermal Printers: These printers are compact powerhouses, designed for small to medium volume printing. They fit comfortably on a desktop without taking up much space. Ideal for retail environments or small businesses, they can handle a steady stream of label or receipt printing tasks. They are reliable, cost-effective, and require minimal maintenance. 
One of the most common applications of desktop thermal printers is in the realm of shipping and logistics, particularly for printing shipping labels. A prime example of this is the HPRT N41 Thermal Shipping Label Printer.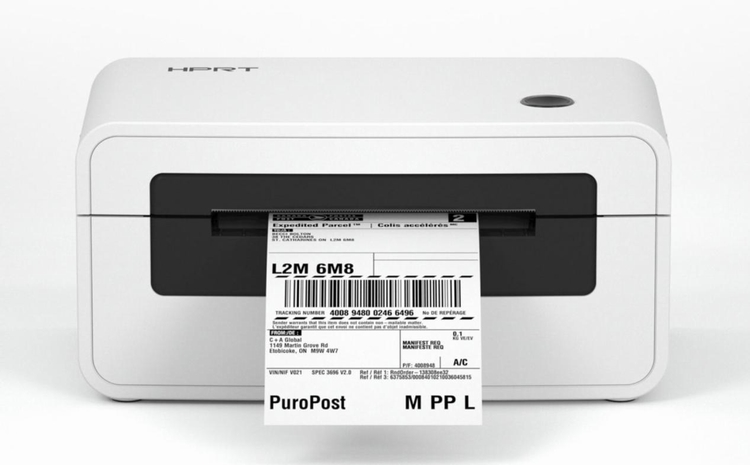 This 4x6 thermal printer is ideal for printing shipping labels, address labels, and mailing labels. With its fast and reliable printing capabilities, it ensures that your business operations run smoothly and efficiently.
● Easy Printing: The N41 uses direct thermal printing, eliminating the need for toner or ink.
● Fast Speed: With a high-speed printing capability of up to 4 inches per second (100mm/s), the N41 ensures quick and low-noise printing.
● Considerate Design: The N41 boasts a compact design with a built-in adapter for space-saving. It features an intensified coating over the Thermal Print Head (TPH) for durability and a larger size rubber roller to prevent label sticking.
● Awesome Functions: The shipping label thermal printer comes with auto label detection and error reprint technology, enhancing the printing accuracy and efficiency.
● High Compatibility: The N41 is compatible with major shipping platforms including UPS, DHL, Amazon, eBay, Shopify, Etsy. It supports Windows and MAC, and works with different sizes of labels.
Moving beyond shipping labels, another industry where thermal printers play an indispensable role is the catering industry. Here, receipt printers are a crucial part of the daily operations. A standout in this category is the HPRT TP80K Thermal Receipt Printer.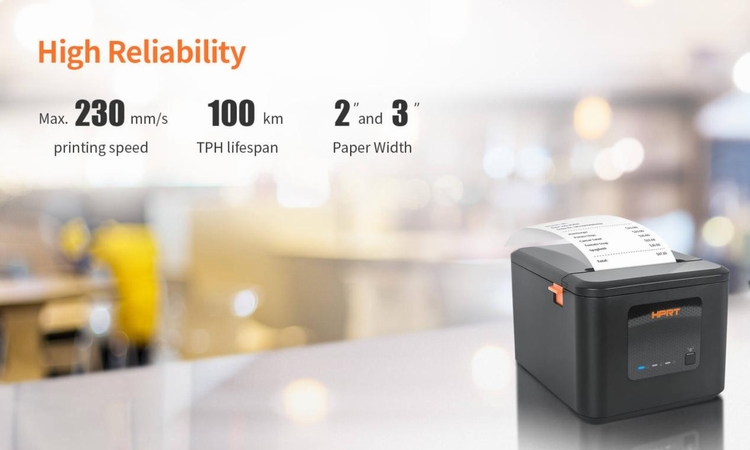 The HPRT TP80K POS Printer is a high-performance tool designed for the bustling environment of the catering industry. It's perfect for printing receipts quickly and efficiently, ensuring smooth operations in fast-paced settings like restaurants, cafes, and bars. 
● Stylish Design & Status Indicators: The TP80K not only adds a touch of style to your workspace with its luminous logo design but also uses LED lights to provide clear status indications.
● Compact & Versatile: With its attractive compact design, the TP80K fits seamlessly into any setting and supports wall mounting for added flexibility.
● High Speed, Low Noise: The printer offers high-speed printing of up to 230mm/s, ensuring quick, efficient, and quiet operations. It can accommodate both 2" and 3" paper widths, providing versatility in printing options.
● Reliability: The TP80K supports error reprint, ensuring no important receipt is missed. Its built-in patented dual-cutter, with a lifespan of 1.5 million cuts, guarantees reliable and consistent performance.
● Connectivity: The TP80K comes with a built-in combo interface, offering USB, SERIAL, and LAN connections for versatile connectivity options.
2. Mobile Thermal Printers: These are your go-to printers for on-the-go printing needs. Lightweight, portable, and wireless, they are designed to deliver a variety of labels or receipts wherever you are. They are built to withstand rough field environments or bustling warehouses, with some models even boasting waterproof or temperature-resistant features. 
The HPRT HM-A300E Mobile Thermal Printer is a versatile and robust device designed for on-the-go printing needs. With its large paper storehouse and large LCD screen, this bluetooth thermal printer offers a user-friendly experience. It's perfect for industries that require mobile operations, such as logistics, retail, and catering.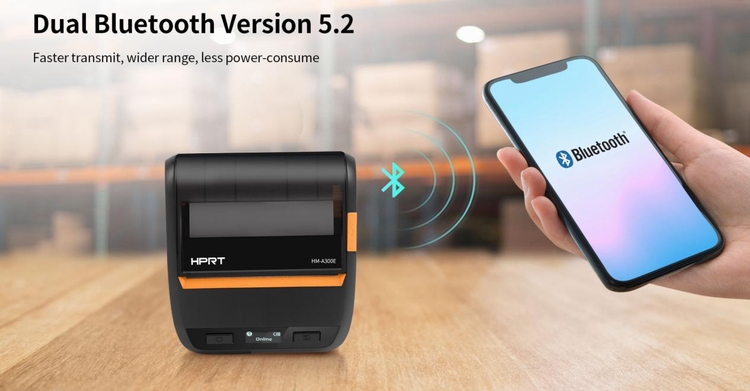 ● Large LCD Screen: The HM-A300E features a unique geometric design and a large-size LCD screen for easy operation and clear display.
● Kyocera Thermal Print Head: The Bluetooth thermal printer uses a Kyocera thermal print head, which is 40% more wearable, ensuring clear and durable printouts.
● Large Paper Storehouse & Adjustable Roll Width: The HM-A300E has a large paper storehouse and supports a roll width of 25-80mm, offering flexibility in printing.
● Robust & Durable: The printer has a 1.5m anti-fall design and is waterproof, making it suitable for tough environments.
● Versatile Connectivity & Large Battery: The HM-A300E supports dual Bluetooth version 5.2 and is compatible with both iOS and Android. It also features a large 2000mAh battery and supports USB charging for long-lasting performance.
3. Industrial Thermal Printers: These are the heavy-duty workhorses of the thermal printing world. Designed for high volume printing, industrial barcode printers are robust and can endure harsh environments. Some top-tier models are even equipped with RFID label printing function and applied in the Internet of Things (IoT) software for advanced control.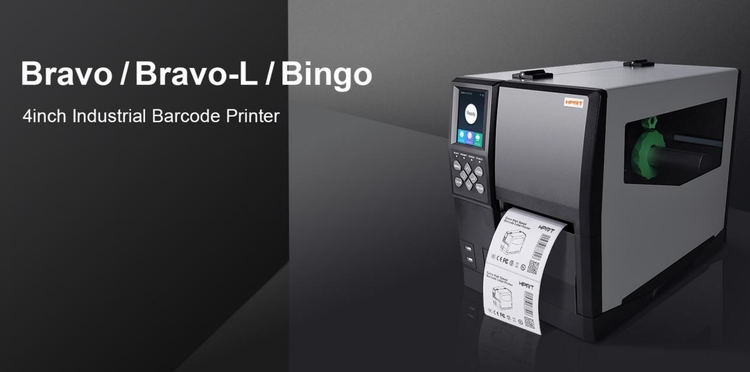 HPRT offers a comprehensive lineup of industrial barcode printers that are robust and durable, designed to withstand continuous, high-intensity printing tasks. These printers are widely utilized in various industries including manufacturing, warehouse logistics, and healthcare for high-quality printing.
Available in printing widths ranging from 4 to 6 inches, these printers offer multiple resolutions including 203dpi, 300dpi, and 600dpi. They also come with a wide array of connectivity options, including WiFi. Using either direct thermal or thermal transfer technologies, these printers generate clear, durable, and easily recognizable barcode labels.
Thermal printers have evolved significantly since their inception, becoming indispensable tools across a multitude of industries due to their efficiency, versatility, and superior print quality. With 18 years of expertise, HPRT has gained widespread recognition for delivering a diverse range of thermal printers that offer excellent print quality and high cost-performance ratios. Whether you're in logistics, healthcare, retail, or even in need of a reliable printing solution for home use, HPRT's thermal printers are designed to meet your specific needs.