Unveil the Secret of Digital Textile Printing
Digital printing on textiles has emerged as the most used printing technology around the world, and now it has been one of the most promising developments in the textile industry. In this guide, we will unveil the secrets of digital textile printing and explore how this technology has revolutionized the textile industry. 
Within it, we'll discuss what digital textile printing is, compare it to conventional textile printing, explore the different types of digital textile printing and digital textile printers, outline the process involved, examine the various inks used, and highlight the benefits of digital textile printing.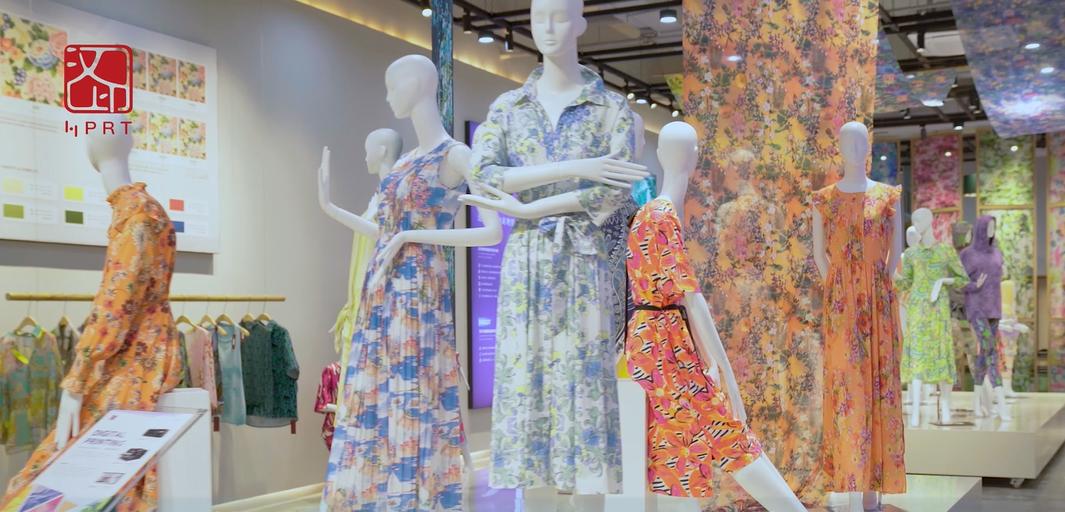 What is digital textile printing
Digital Textile Printing is a process of printing textiles and garments using inkjet technology to print colorants onto fabric. It does not require any screens and has no color limitations. What's more, digital textile printing makes it possible to manufacture customized products of creative designs in a short time. Any design or pattern designed digitally can be printed on clothes, fabric rolls, and other textile items such as bedsheets and curtains. Before we explore the myths surrounding digital textile printing, let's first learn about some basic concepts about conventional textile printing.
Types of conventional textile printing
By contrast, traditional textile printing has a slow turnaround time and high initial cost, while it delivers the most quality. Block, screen, and roller printing are the three most general methods of traditional printing.
1.Block printing - it's the simplest yet slowest way to print. Wooden blocks with carved designs are employed to imprint a pattern onto the fabric, with each color applied separately.
2.Screen printing - it's the most common conventional printing technique used today. By squeezing ink or a printing paste through small openings on a flat or rotary screen, it makes a specific design. Notably, each color is squeezed through a different screen.
3.Roller printing - it's a more efficient method and still a very commonly used technique for printing long bolts of fabric. In this method, a metal roller with engravings is utilized to transfer the printing paste directly onto the fabric, while the fabric is being conveyed through the machine. A distinct roller is used for each color involved.
Traditional textile printing has inevitably numerous restrictions, for example, designs are restricted by screen size, and producing the scenes is time-consuming and cost-intensive. It's not difficult to see that digital textile printing is greatly faster than its opponent, and comes at a lower cost if producing low-volume print runs. That's why digital fabric printing is more and more widely used in the world of fast fashion where fads are constantly coming and going.
Types of digital textile printing and digital textile printers
There are mainly two types of digital textile printing – direct printing and transfer printing. Direct printing can be done using either a roll-to-roll printer, where the fabric is fed through the printer from a roll, or a direct-to-garment printer, where the printer prints directly onto a garment or textile product. Transfer printing can be done using a dye sublimation digital textile printer. 
Please click here for more information about these two types of digital textile printing.
Digital textile printing inks

Textile printing inks play a significant role in the printing process. And varied types of inks are applied for different types of fabrics to bring in more quality. We will elaborate on the different types of ink to you, which are commonly used in digital fabric printing.
1.Reactive ink - ideal for printing cotton and silk
Reactive inks are the most commonly used in digital textile printing nowadays. They are known for their bright colors, good color fastness properties, and ease of application. 
Take cotton for example, it is a natural fiber. Especially within the fashion industry, cotton is widely used for clothing for its high moisture control, comfort, and durability. To achieve the highest quality possible, most digital printers use reactive inks because this type of ink provides the highest wash fastness for prints on cotton.
2.Acid inks - ideal for printing nylon, wool, and silk
Acid inks are known for their vibrant colors, even when printing on materials that do not retain colors very easily. For that reason, acids inks are designed for pre-treated nylon, wool, and silk fabrics. 
In addition, acid inks are regularly used for printing swim clothing, which contains a stretch fiber, mostly Lycra. 
3.Direct-Disperse inks - ideal for printing polyester & polyester blend fabrics
With dispersed printing, the ink is sprayed directly on the textile, which is then steamed and washed as the next process steps. The steaming process opens up the fibers allowing the ink to fully penetrate the textile and thus, these inks become a part of the textile.
Direct-Disperse inks are used for printing polyester fabrics, as these are best suited for these fabrics. Polyester has gained popularity within the fashion industry for its "green" feature and declining cost. However, it's still a challenge for high-speed printers to work with them due to the generation of ink mist. This mist can taint the entire printer and cause troublesome electrical issues.
4.Pigment Inks - ideal for printing cotton
Pigment inks use a pigment to provide coloration, and they adhere to the surface of the fabrics. They enable us to create unique patterns on a wide assortment of fabrics, made of various fibers, although they have limitations. It is predominant to print cotton textiles with them.
Speaking of textile versatility, water resistance, and color vibrancy plus sustainability, the winner is pigment ink. Pigment printing requires no post-washing or steaming process, and is, therefore more environmentally friendly than other dyes. 
Conventional Pigment printing is one of the most popular fabric printing methods in the world. Within it, rotary screens use pigment inks aggressively on fabrics. Although pigment inks still account for a small share of digital fabric dyeing today, using them is still in many cases, and the potential for further growth is great. 
5.Disperse inks - ideal for printing polyester
Disperse inks are used by inkjet printers to color materials and fiber infused into the substrate on the sublimation paper. When heat and pressure are added, the solid dye changes into gas, then adheres to your substrate permanently.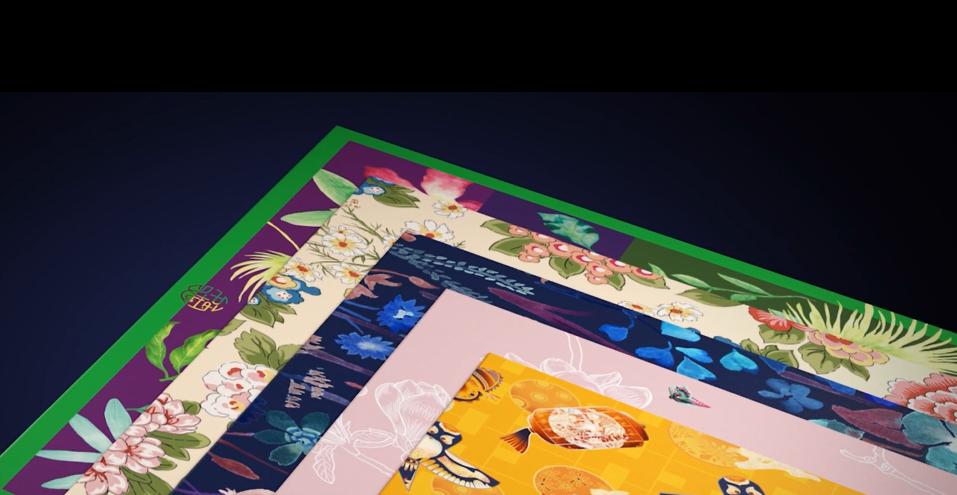 Disperse inks can be utilized for creating carpet fabrics, flagging material, sails, and sportswear. All of them are washable and hard-wearing. Polyester fabrics become sublime with these inks. 
Process of digital textile printing
Different methods of digital printing like direct digital textile printing and dye-sublimation printing involve different steps. The entire processes are quite complex, if you are interested in it, click here to learn more about the process of Direct-to-Fabric Printing.
Advantages of digital textile printing
Since you have got a basic understanding of digital textile printing, let's talk about some advantages of it.
1.More colorful and precise
Different people have different tastes in fashion and patterns, so more possibility in them means more business opportunities. And digital textile printing offers an unlimited variety of colors and patterns as mentioned above. That's where digital printing comes into play. In addition, digital printing can control the ink drop size of the inkjet printhead, thereby easily controlling the precision.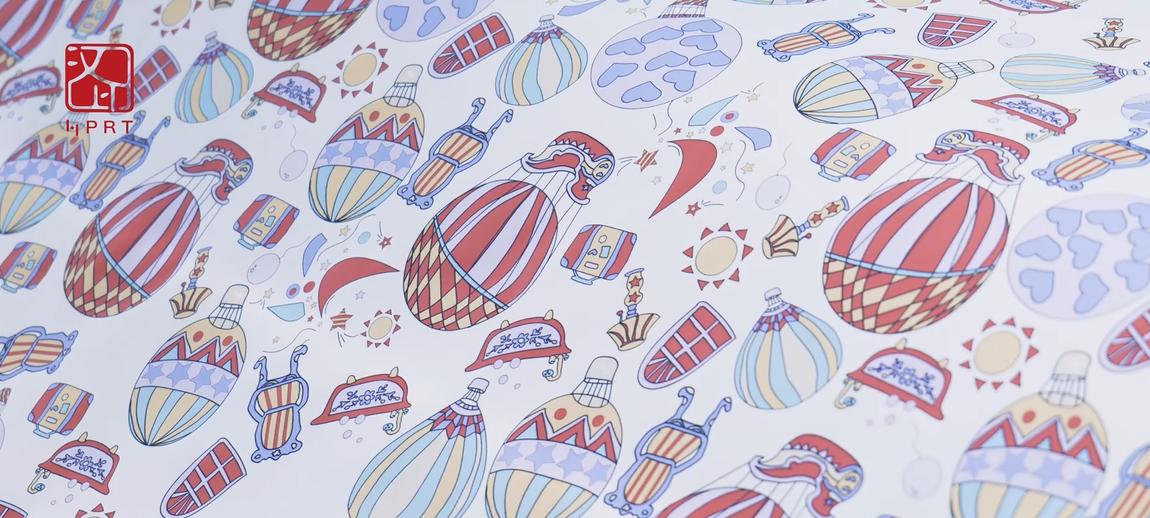 2.Better feel
Digital fabric printing generally has a no-coating feeling, and the printing is lighter and softer than traditional textile printing. Besides, it has good tackiness.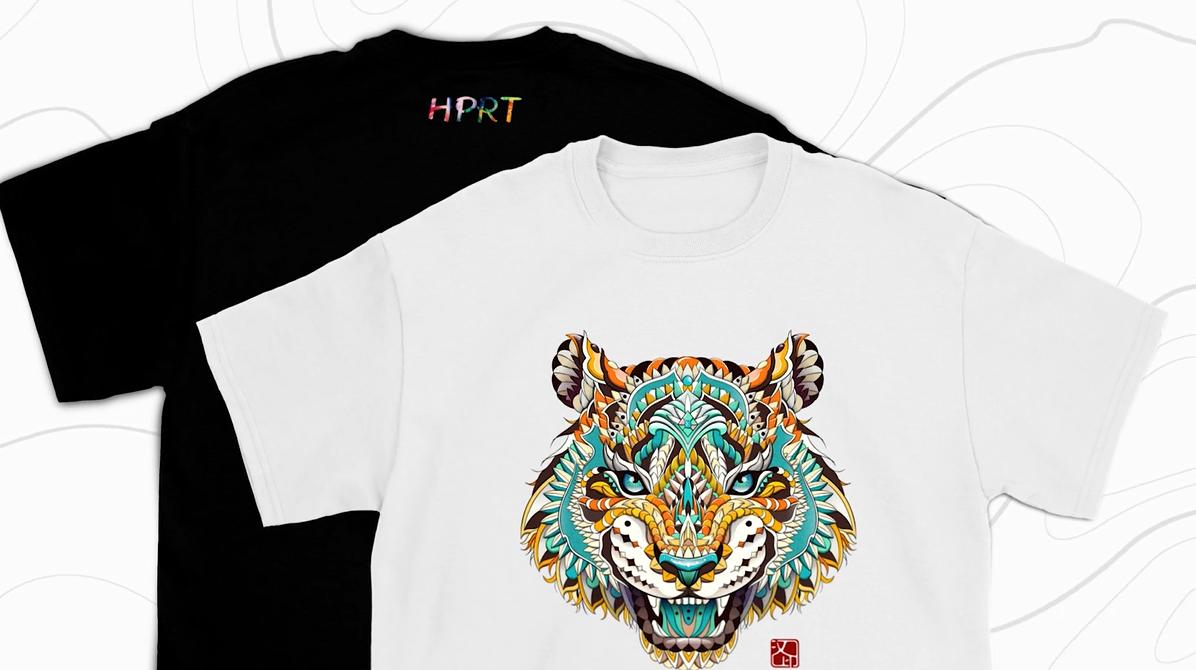 3.Fast turnaround and more flexibility 
Without spending plenty of time preparing varied screens, digital textile printing makes the process much simpler and faster. And amazingly digital printing allows a fast response to last-minute changes in design. 
4.Higher cost-effective
The cost for screen printing depends on how many colors are used in the design, while digital fabric printing has a fixed cost for each print regardless of the number of colors used. So it is ideal for printing complex patterns of smaller runs.
5.Environmentally Friendly
The overall process of digital textile printing is more eco-friendly since it produces few pollutants, toxic fumes, or waste effluent. Moreover, it uses less ink, and this minimizes wastage as well. 
Conclusion
The evolving demands of the textile market are supported by improving digital print solutions. Major trends like increased demand for custom and personalized products, rapidly changing fast fashion brands, and the need for more sustainable and eco-friendly manufacturing processes are key drivers for market growth. 
Digital textile printing is gaining traction owing to its technology that offers high-precision and high-speed printing on a range of textile materials with faster speed and better cost-effectiveness. The COVID-19 pandemic also brought to light the advantages of digital print. The significant effect of the pandemic is the growth in digital printing for home textiles since people spent more time and money on home renovations. 
Undoubtedly digital textile printing sees a vibrant future, by contrast, how the conventional textile industry evolves will be a fascinating task in the development of the fabric industry.