Understanding Thermal POS Printers, Dot Matrix Receipt Printers, and Thermal Transfer Receipt Printers
According to the different printing methods, the receipt printers currently on the market can be mainly divided into thermal POS printers(also known as thermal receipt printers), dot matrix receipt printers, and thermal transfer receipt printers.
Thermal POS Printers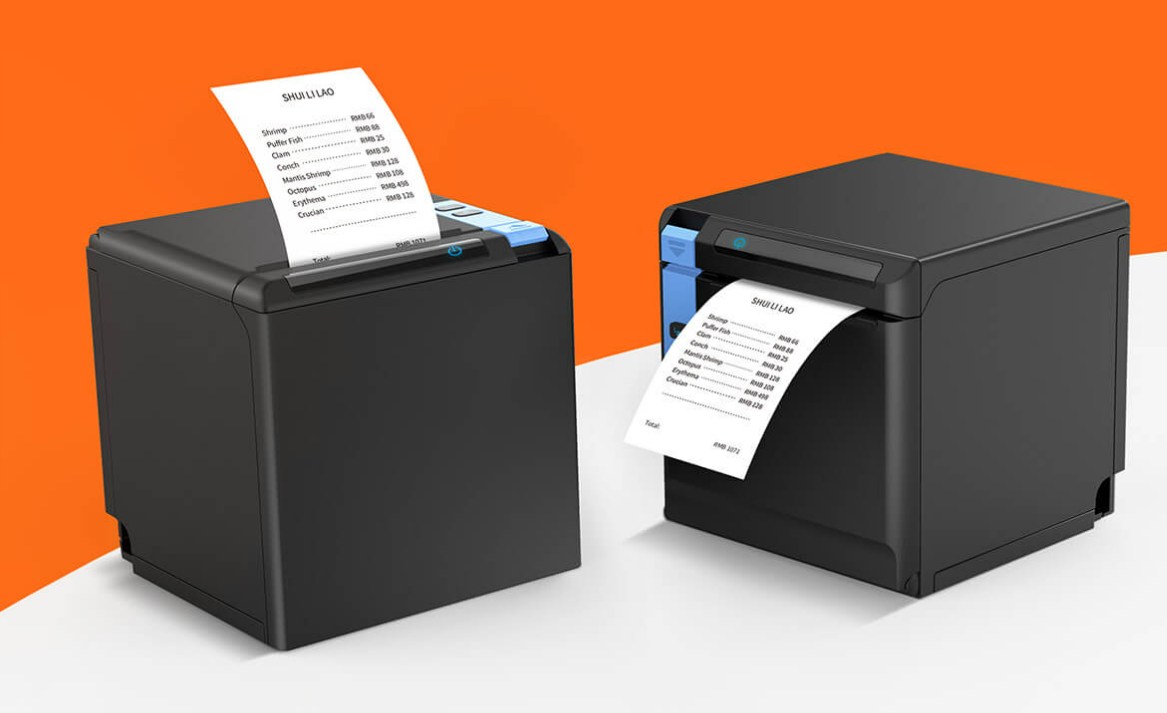 Thermal POS printers have many pros. They can print receipts, and tickets at high speed with good quality. This kind of thermal printer does not need ribbon or ink. It only takes thermal paper to print the receipt. What's more, thermal printers require low maintenance. So thermal POS printers are the most widely used receipt printers on the market today. The receipt printers in supermarkets, restaurants, logistics companies, takeaway shops, and other scenarios are normally thermal POS printers.
However, thermal POS printers have their downside: the printed content on the receipt printer will fade away as time goes by. But the industries, such as retail, catering, logistics, etc usually do not have a long shelf life requirement for receipts, so thermal receipt printers are still the first option. At the same time, with the continuous development of technology, there is already long-lasting thermal paper on the market that can be stored for more than ten years.
Xiamen Hanin Electronic Technology Co., Ltd.(HPRT) is a high-tech enterprise dedicated to the field of thermal printing for more than 17 years, providing customers with complete thermal printing solutions, integrating R&D, production, sales, and services. HPRT self-developed thermal receipt printer has won various awards in the field of printing technology. Adhering to the spirit of continuous improvement and continuous improvement, HPRT will continue to provide professional thermal printing solutions and products for various industries.
Dot Matrix Receipt Printers 
Dot matrix receipt printers can print multi-part stationery, such as 2-part, 3-part, 4-part paper, and 6-part stationery. This printer is mainly used to print value-added tax invoices, tickets, and other bills. 
Compared to thermal printers, the dot matrix printer has slow printing speed, poor printing effect, and high maintenance cost. So thermal receipt printers are gradually supplanting them in some applications.
Thermal Transfer Receipt Printer
Thermal transfer receipt printers have broad applicability, fast printing speed, and good printing effect. In theory, it can print almost all types of receipts. However, due to the complicated structure of the thermal transfer printer, the machine price is high and the maintenance cost is also high. Therefore, the application of thermal transfer receipt printers is not particularly extensive and is mainly used for printing train tickets, air tickets, etc.