Transforming Interior Design with Digital Wallpaper Printing
The interior design industry is undergoing a seismic shift, driven by technological advancements and consumer demand for personalized spaces. Digital textile printing serves as a key catalyst in this industry shift, sparking a boom in online businesses that offer customized home decor items like pillowcases, bedsheets, and canvas art. In addition to these, digital wallpaper printing is emerging as another game-changer, offering unparalleled customization and transforming the way we decorate our living and working spaces.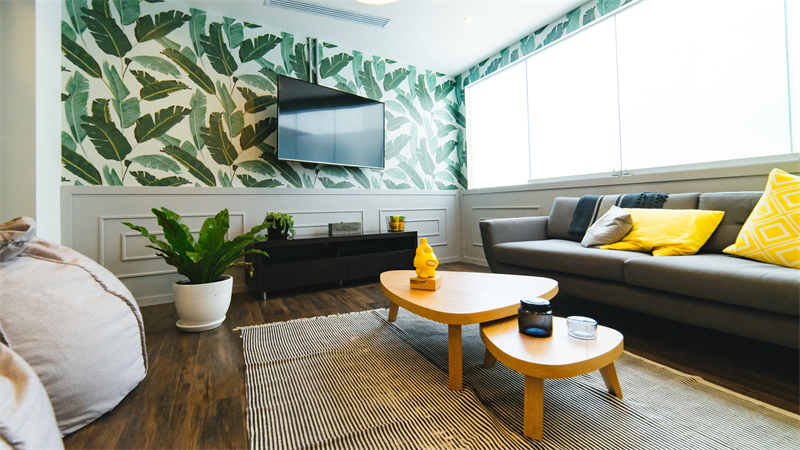 The Evolution of Digital Wallpaper Printing
Digital wallpaper printing started gaining traction in the last decade and has now become a staple in modern interior design. Digital wallpaper printing is the use of digital textile printers to print customized designs on wallpaper materials. 
Common materials for this type of printing include vinyl, non-woven fabrics, and paper. Its applications are diverse, ranging from residential settings to commercial spaces like hotels, offices, and retail stores.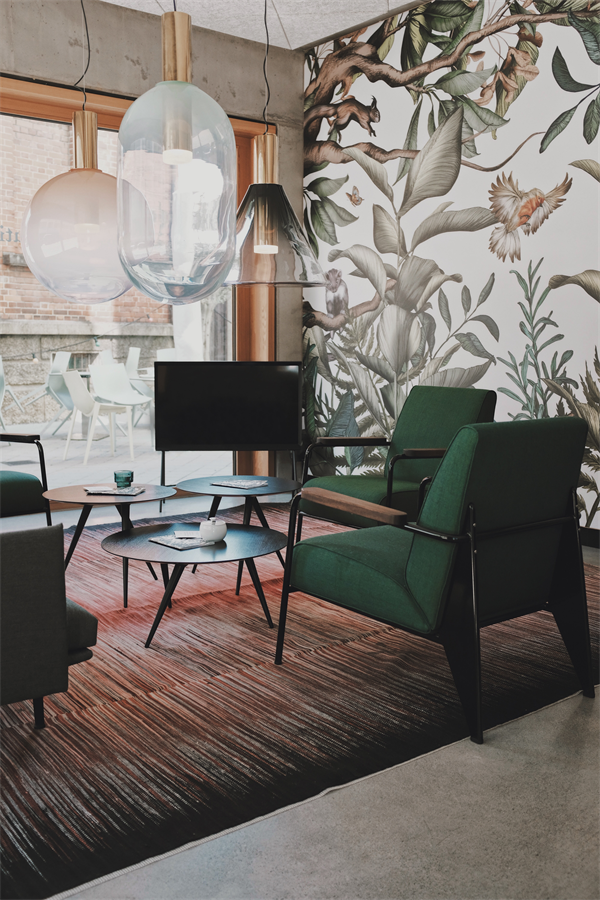 In the context of broader advancements in digital textile printing, Digital wallpaper printing has seen specific innovations such as the ability to print on a wider variety of materials, including sustainable options like recycled paper and organic fabrics. Additionally, the technology now supports more complex and vibrant color schemes, thanks to improved inkjet capabilities. 
According to Technavio, the digitally printed wallpaper market is projected to soar to an astonishing $4.81 billion by 2025. This data not only underscores the immense market potential of digital wallpaper but also highlights its capacity to offer unprecedented creative freedom to designers and homeowners alike.
Benefits of Digital Wallpaper Printing
Speedy Customization
One of the most significant advantages of digital wallpaper printing lies in its rapid production capabilities for custom designs. Unlike traditional methods such as screen printing, digital wallpaper printing machine offers a streamlined preparation process and a simplified workflow. Moreover, it provides greater flexibility for design alterations and customization, making it a superior choice for those seeking quick and personalized solutions.
Versatility in Design
By utilizing either direct-to-fabric or dye-sublimation technologies, digital printing can accurately transfer digital files onto various types of fabric, offering limitless possibilities for design creativity and color combinations.
Recent advancements in specialized ink formulations, such as reactive, acid, disperse, and pigment inks, have notably expanded the range of compatible materials, covering not just common fabrics like polyester and cotton, but also less conventional ones like Tyvek, Mylar, and bamboo fibers.
This technological leap has enabled a diverse array of custom digitally printed wallpaper styles. For example, digital wallpaper of photorealistic landscapes elevate the ambiance in residential settings, while geometric patterns bring a modern flair to office spaces. 
Custom digital print wallpapers of Vintage motifs, find their niche in retro cafes. Textured designs, add a touch of elegance to luxury homes and high-end retail environments. Meanwhile, abstract art custom digital print wallpaper thrives in creative workspaces, thanks to the flexibility of custom digital printing.
Quality and Resolution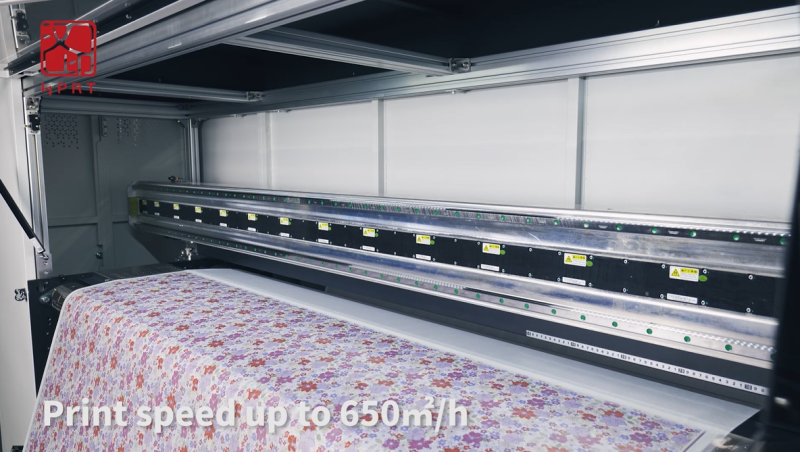 The resolution and image quality in digital wallpaper printing are unparalleled. For instance, the HPRT DA182T Plus dye-sublimation digital textile printer employs eight Kyocera industrial-grade printheads, enabling precise droplet control. Coupled with advanced software algorithms, this allows for intricate high-definition printing at 600 DPI.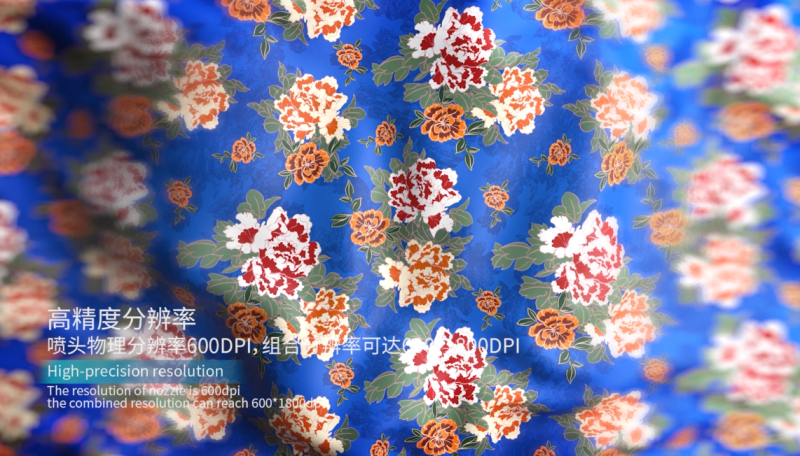 This dye-sublimation transfer printer is highly compatible with common wallpaper fabrics such as polyester, poly-cotton blends, and mixed fibers. It is an ideal choice for a wide range of settings, from conference and meeting rooms, shared workspace areas, and private offices to hospitality environments like foyers and even residential spaces.
Cost-Effectiveness
Another advantage is the elimination of dead stock. Traditional wallpaper production often results in excess inventory, but digital wallpaper printing allows for short runs, reducing waste and increasing efficiency.
In terms of environmental sustainability, digital printing stands out, particularly direct-to-fabric printers. These machines primarily use water-based inks, which have a significantly lower environmental impact compared to the solvent-based inks commonly used in traditional printing methods.
Additionally, digital printing processes are generally more energy-efficient, requiring less heat and electricity. They also contribute to water conservation, as they typically use less water in the printing and post-printing treatment processes compared to conventional methods.
In the interior design sector, HPRT offers versatile digital printing machines perfect for design firms and home decor retailers. Specializing in digital wallpaper printing, our machines feature fast speeds, high accuracy, and compatibility with a wide range of fabrics. 
Whether your focus is on elevating residential interiors or enhancing commercial spaces like restaurants, offices, hotels, and motels, our digital printing wallpaper solutions are both effective and transformative. If you're on the hunt for a more efficient and environmentally responsible approach to digital wallpaper printing, look no further. HPRT is the trusted partner you've been searching for.