Custom Bookmark Printing with HPRT Small Photo Printer CP4100
In today's digital age, the charm of physical books and bookmarks has not diminished. The demand for custom photo bookmarks is on the rise. Whether it's for personal use or as a thoughtful gift, custom bookmarks add a unique touch to your reading experience. Ever wondered how to craft your unique bookmarks? The HPRT Small Photo Printer CP4100 is the answer, a device that not only meets this demand but elevates it to a whole new level.
About the Photo Printer CP4100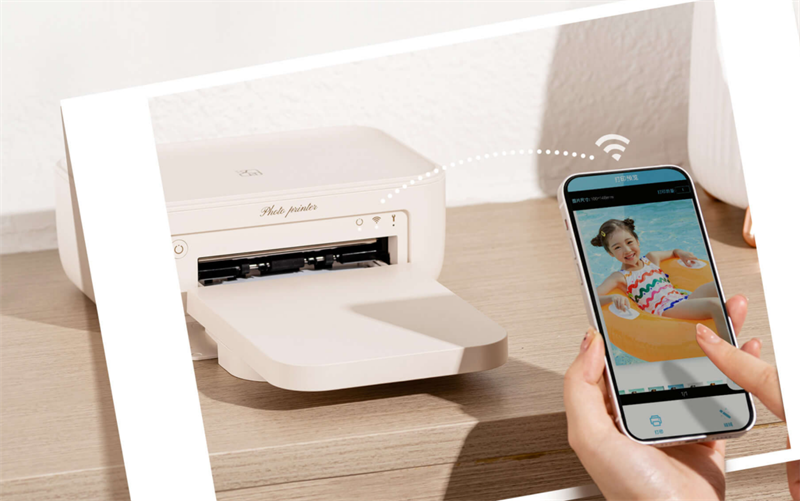 This bookmark printer CP4100 blends compact elegance with high-tech prowess. Its small footprint saves space while its thermal sublimation technology delivers photos in striking 300 DPI resolution. A bonus? The automatic lamination feature locks in colors, making your memories fade-resistant. Ideal for various projects, its 4x6 print size is perfect for creating photo albums, tabletop displays, and photo walls.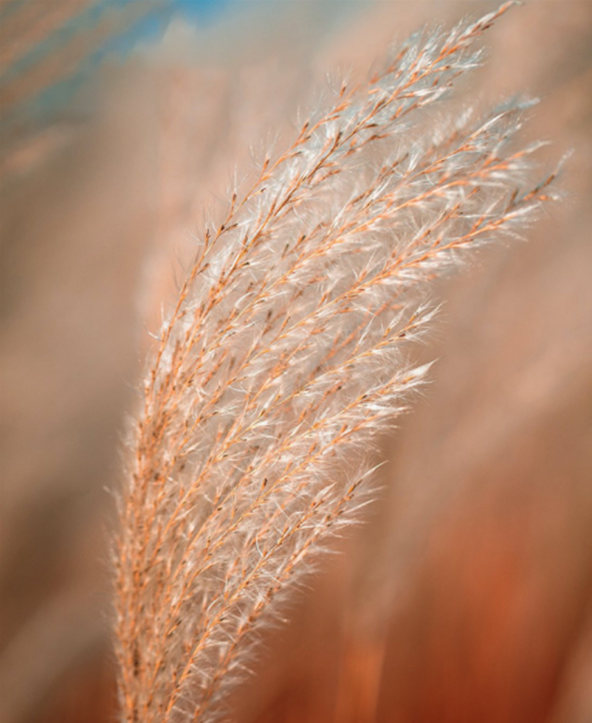 With built-in Wi-Fi capabilities, the CP4100 compact photo printer allows for seamless printing from a variety of devices including smartphones, tablets, and laptops. Once connected to Wi-Fi, it supports multi-device connectivity, enabling simultaneous printing tasks. 
The wireless photo printer comes with its dedicated 'HeyPhoto' printing app, which offers an extensive range of photo editing tools. Not only does the app support the printing of collages and ID photos, but it also allows for the addition of various frames, filters, text, and emojis to personalize your photos. With the CP4100, you're not just printing; you're crafting lasting keepsakes that truly reflect your individuality.
How to Create Custom Photo Bookmarks with CP4100 Photo Printer
Creating and printing custom bookmarks with the CP4100 is an engaging activity, especially when you can directly connect your smartphone to the printer for hassle-free customization. Here's a step-by-step guide:
1.Easy Wi-Fi Setup for Smartphone Connection
First things first, plug in the power cord for the printer. Download and install the HeyPhoto app on your smartphone, which is compatible with both iOS and Android systems. Then, proceed to add the device for connection. For more detailed setup and connection steps, we recommend reading this article:"How to Print Photos from iPhone Wirelessly without AirPrint"
2.Choose Your Photos and Collage Layouts
After establishing the connection, tap on the Collage option in the app and select the photos you wish to print. You can choose up to nine photos for your collage, Considering that the printed collage will be cut in half to create bookmarks, it's advisable to opt for a two-column vertical layout.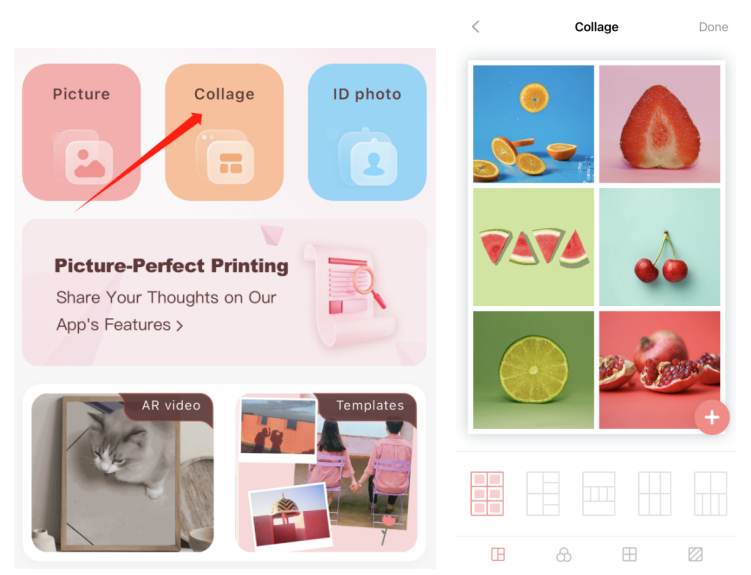 3.Custom Photo Bookmark
The app offers a variety of tools for custom bookmark printing. Add various frames, filters, text, and emojis to enhance your design. Plus, you have the flexibility to adjust the size of individual photos within the collage for a truly customized look.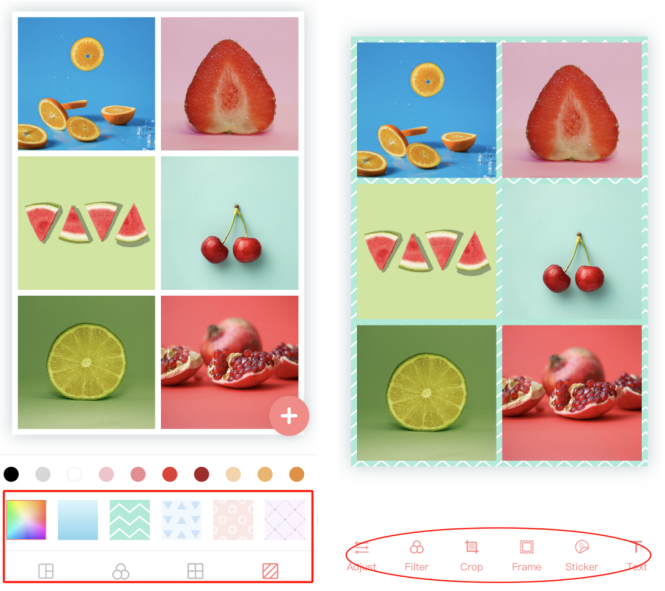 4.Click to Print
Once you're satisfied with your design, hit the print button. The CP4100 enables you to print multiple photos at once, making the process incredibly convenient. After printing, simply cut the photo in half, and your personalized bookmark is complete.
The recently upgraded HeyPhoto photo printing app now features a brand-new UI interface, offering a clear and intuitive layout for its various modules. Unlike previous versions where collage creation led to compressed image quality, the updated app significantly improves the clarity of printed collages, making your custom bookmarks and other printed projects even more stunning than before.
The HPRT Portable Photo Printer CP4100 is not just for bookmarks. Its capabilities extend to DIY scrapbooks, journals, and photo albums. Choosing the CP4100 as your go-to photo printer is a decision you won't regret. It allows you to unlock your creativity and leave a lasting impression on your memories.
If you're in the market for developing a new series of photo printers for your brand, HPRT is your go-to solution. As experts in the field of photo printing, our printers incorporate a diverse array of technologies, such as Zink and dye-sublimation. From mini and portable devices to small-scale home photo printers, our extensive product line is designed to offer tailor-made solutions that meet your unique requirements.