Top Shipping Label Printers for 2023: The HPRT Edition
In today's booming e-commerce industry, choosing the right shipping label printer can be a game-changer for your business. Whether you're a newcomer to the industry or a brick-and-mortar store owner looking to boost efficiency, a well-suited label printer can make your operations run smoothly. In this article, we'll be introducing three high-quality and cost-effective and high-performance thermal shipping label printers from HPRT that are expected to be powerful assets for optimizing your logistics process in 2023.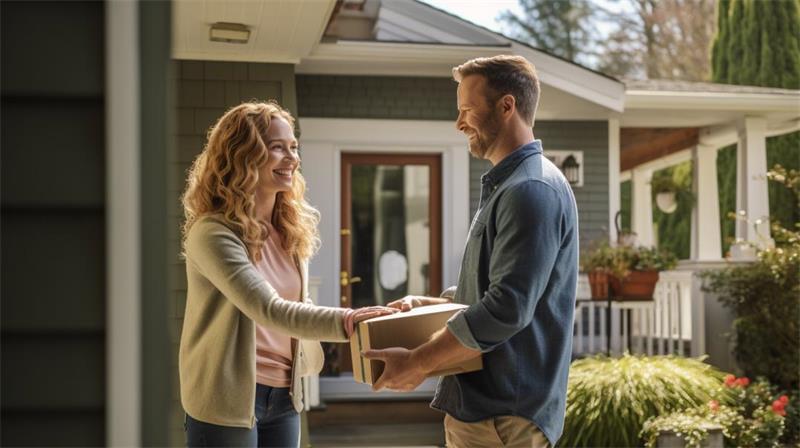 1.HPRT N41 4x6 Shipping Label Printer
The HPRT N41 Shipping Label Printer uses a high-speed printhead imported from Japan and an industrial-grade cooling system to easily handle high-intensity, large-volume printing tasks. It's suitable for businesses of all sizes.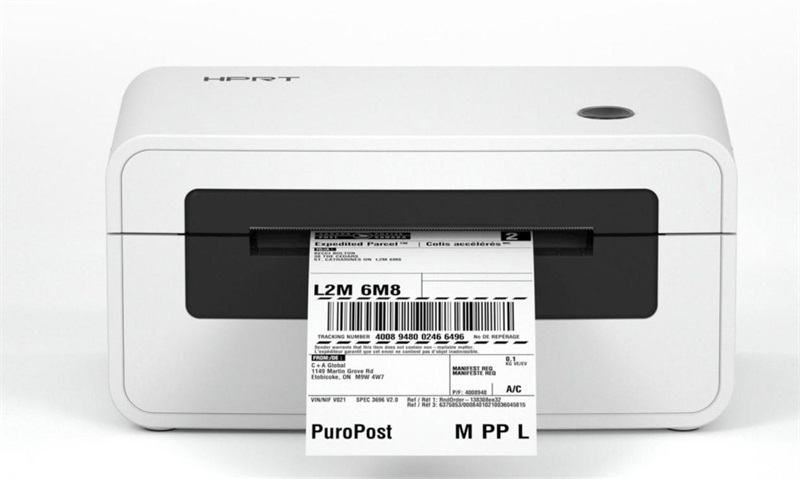 The HPRT N41 4x6 shipping label printer boasts a printing speed of up to 4 inches per second, ensuring quick and precise label printing, even for large volumes. The N41 can accommodate a maximum print width of 108mm and a maximum print length of 300mm, enabling you to print shipping labels of diverse sizes based on your needs. These include standard 4" x 6" UPS shipping labels, 4" x 4" DHL express labels, 3" x 5" package labels, and 2" x 4" USPS parcel labels.
Additionally, the N41 shipping label printer is equipped with an oversized rubber roller specifically designed to prevent label sticking. It operates quietly, ensuring a smooth and noise-free printing process. The printer also features automatic paper loading, ensuring that every label on the roll is used efficiently.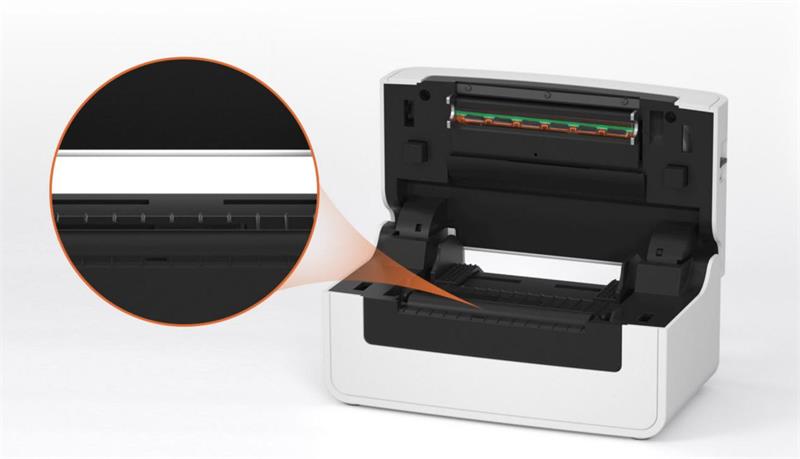 The N41 is built to last. The reinforced coating over the Thermal Print Head (TPH) ensures long-term performance.
Furthermore, the N41 is compatible with both Windows and MacOS, and integrates seamlessly with major eCommerce platforms such as Etsy, Amazon, UPS, and more. This compatibility ensures that the printer can be easily incorporated into your existing workflow, regardless of the platform you use.

2.HPRT HD100 4-Inch Barcode Label Printer
Next up is the HPRT HD100, a professional 4-inch barcode label printer that excels in printing various barcodes and labels.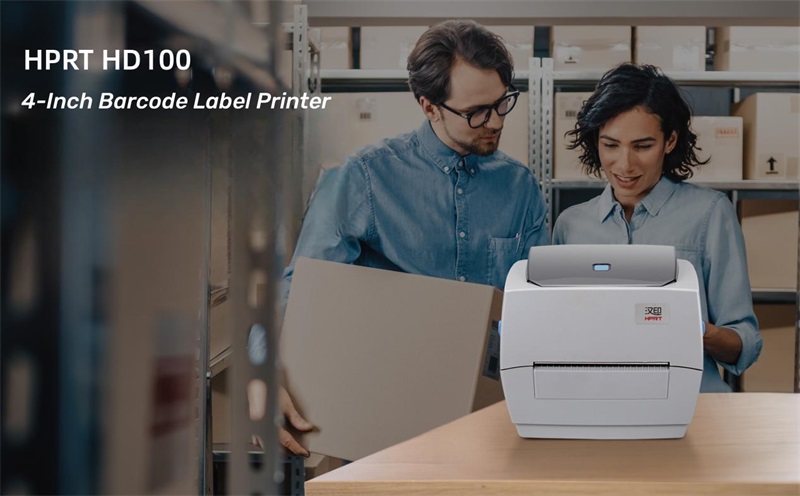 The HD100 uses a sturdy double-layer shell design, durable and solid. Its large, transparent paper bin window design allows users to easily check the status of the paper roll. 
The compartment can accommodate a paper roll with a maximum diameter of 5 inches and supports a maximum print width of 108mm, making it suitable for printing shipping labels up to 4 inches wide. Moreover, it is compatible with a wide range of label types, including die-cut or continuous direct thermal labels, black mark labels, and tag stock.
If you need to print high-precision barcodes, like CODE 93, CODE 128, GS1, POSTNET, or complex labels containing vector graphics, the HD100 Barcode Label Printer is an option worth considering. It supports command set printing and, combined with multiple sensors, ensures precise control of printing speed and other parameters, resulting in accurate printing positions.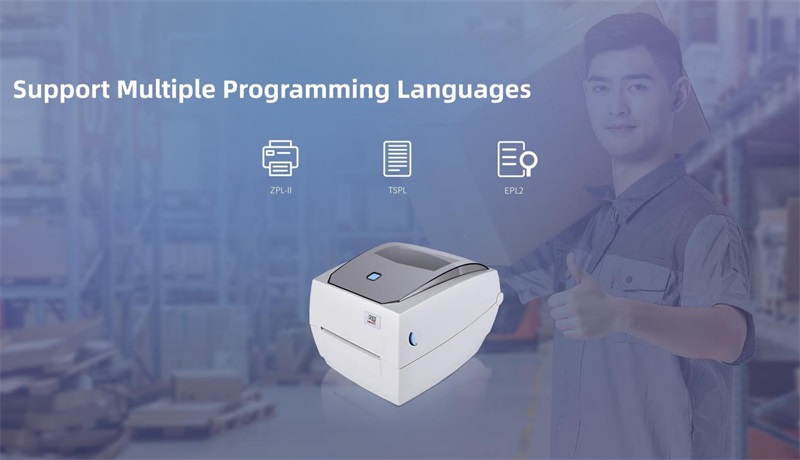 The HD100 stands out for its easy operation. It offers a multi-function button and a convenient lid-opening design, simplifying the printing process.
The HD100 offers impressive expandability. For users with high-volume label printing needs, an external 8-inch label roll holder can be added. Additionally, a cutter module or peeler module can be paired with the printer to achieve greater efficiency.
3.HPRT HM-A300S Bluetooth Label Printer 
Last but not least, we present the HPRT HM-A300S, a 3-inch portable Bluetooth shipping label printer. This mobile label printer is designed to be lightweight and easy to carry, fitting conveniently into your pocket. It's particularly suitable for businesses needing to print smaller-sized shipping labels and logistics labels.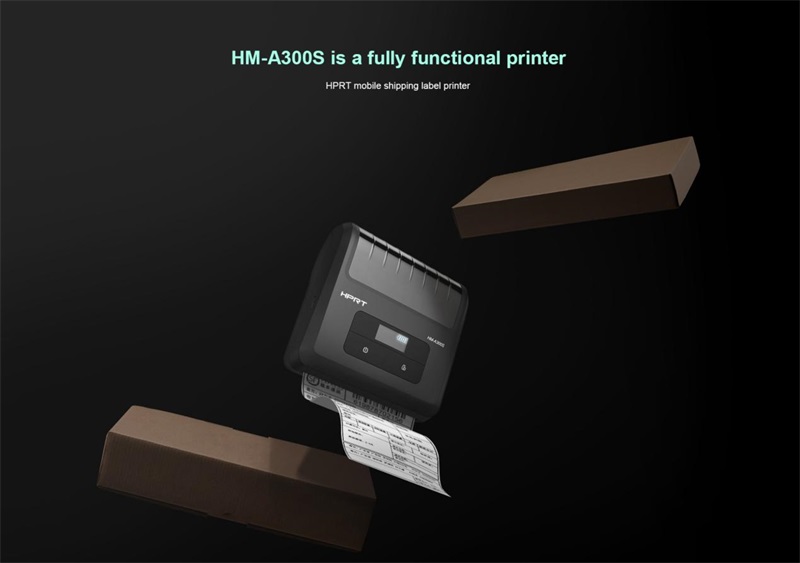 One major highlight of the HM-A300S is its built-in LCD display, which allows users to easily switch menus and intuitively understand the printing status. This greatly enhances the convenience and efficiency of operation. Moreover, it can be directly connected to a mobile phone and is compatible with Android and iOS systems.
Regarding power supply, the HM-A300S portable Bluetooth label printer embraces a range of charging options, including PC USB, power bank, and car charging, meeting diverse user needs. Equipped with a high-capacity 1600mAh battery, it offers impressive endurance on a single charge. This flexibility in charging methods coupled with extended standby time truly delivers on-demand printing solutions, anytime and anywhere.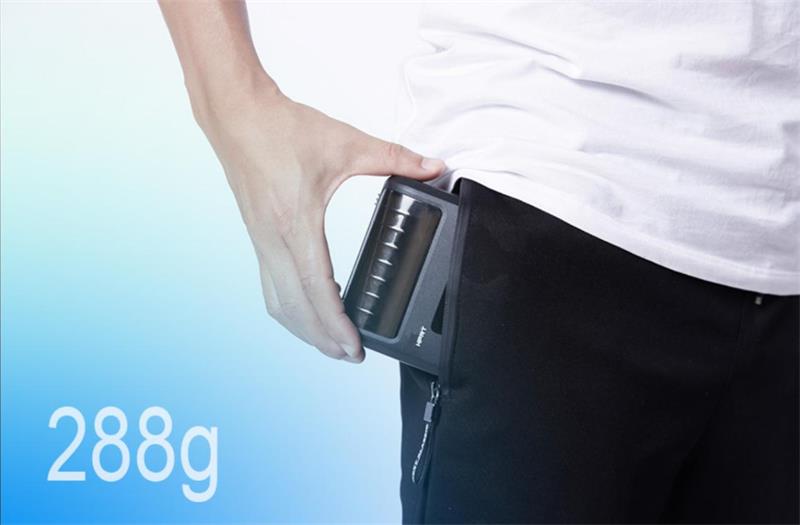 Additionally, the HM-A300S wireless shipping label printer features a sharp-toothed cutter for easy and neat tearing of labels, streamlining your workflow. Offering a fast printing speed of 70mm/s, the device accommodates a paper roll diameter of 44/60/80mm. This makes it the perfect choice for printing compact and concise mailing labels, address labels, and shipping labels, including sizes like 6x4cm and 1 x 2-5/8". With its integrated vector font library, the printer produces exceptionally clear text, enhancing the overall readability of your labels.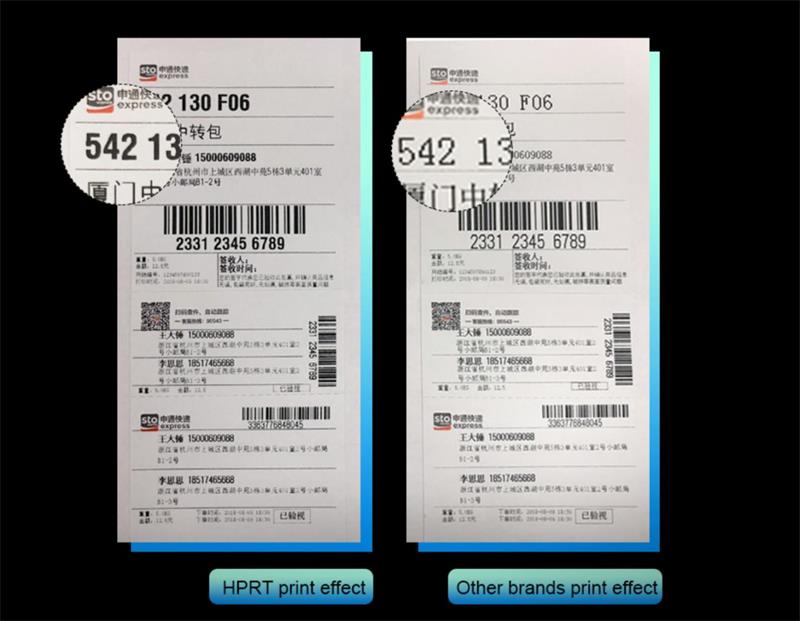 The HM-A300S Bluetooth label printer is waterproof, dustproof, and drop-resistant, having passed a 1.8-meter drop test. This impressive durability allows it to maintain good working conditions in various environments.
All the label printers mentioned above use direct thermal printing technology. Therefore, you don't need to worry about replacing ink cartridges or checking ink levels. Moreover, thermal paper is relatively low-cost, making it an economical choice in the long run.
Quick and clear shipping label printing is key for businesses to rapidly dispatch goods and accurately track logistics progress. Looking to the future, the development of shipping label printers will focus on four major directions: intelligence, integration, environmental friendliness, and personalization. This means printers will possess higher intelligence, integrate more practical functions, use more eco-friendly materials, and pay more attention to users' personalized needs. 
HPRT not only provides barcode and label printing equipment suitable for various industries such as logistics, warehousing, manufacturing, healthcare, and catering but also has strong OEM/ODM product customization capabilities. We warmly welcome customers with need to contact and collaborate with us. We will uphold a professional and thorough attitude to tailor personalized label printing solutions for you to meet your various business needs.