Thermal Barcode Printers: Two Types Printing Principles
There are mainly two types of barcode printing principles: direct thermal barcode printing and thermal transfer barcode printing. This article will describe how these two types of printing work.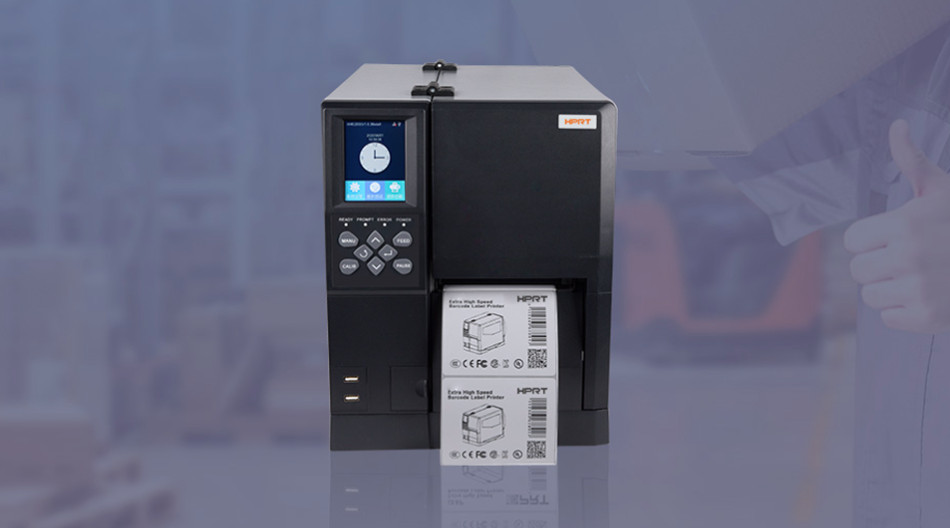 Direct thermal barcode printing
Direct thermal barcode printing is completed in a thermal barcode printer. It requires the use of specially chemically treated paper (thermal paper). When the thermal print head(TPH) heats the surface of the thermal paper material, the paper turns black. Thermal barcode printers do not require any ribbon, ink, or toner and are therefore very cost-effective. But barcodes printed via direct thermal printing will fade over time, so avoid overheating or exposure to sunlight. Although this type of printer is not suitable for printing barcode labels that need to be stored for a long time, it is very suitable for printing barcodes on shipping labels, receipts, tickets, and other short-term product labels.
Thermal transfer barcode printing
Thermal transfer barcode printing is completed in a thermal transfer barcode printer. The printer presses the thermal print head and the ribbon on the label, applies heat to the ribbon, and the ribbon melts to the surface of the label to print 1D barcodes, 2D barcodes, images, texts, numbers, patterns, etc. The label surface can be a variety of materials such as polyester and polypropylene. Barcodes printed by thermal transfer are with long life, ideal for electronic product barcode labels, inventory barcode labels, and asset tracking barcode labels, as well as outdoor barcode labels printing.
HPRT, focusing on thermal printing for 18 years, is a professional direct thermal and thermal transfer barcode printer manufacturer, So far, HPRT has three barcode printer product lines: desktop barcode printers, industrial barcode printers, and mobile barcode printers.
HPRT desktop barcode printer is suitable for business scenarios such as restaurants, coffee shops, chain stores, supermarkets, etc., to print receipts, tickets, invoices, product labels, etc.
HPRT industrial barcode printer is widely used in logistics, warehouses, and manufacturing plants that need to print heavy-duty barcodes. They are used to print product barcode labels, asset management barcode labels, and product traceability barcode labels that need to be stored for a long time.
HPRT mobile barcode printer is compact and portable, making it very suitable for barcode printing in outdoor scenes. Users can connect with Android/iOS phones via Bluetooth. Print anytime, anywhere.