The Power of Address Label Printers: Streamlining Your Mailing Needs
Address labels are more than just shipping tools for small businesses; they're also great for boosting your brand. Writing out tons of labels by hand can be a real chore, and you might end up buying them online or using a desktop thermal printer to print address labels. Next, we're going to show you how an address label printer can benefit you, from simplifying your tasks to creating your own personalized address labels.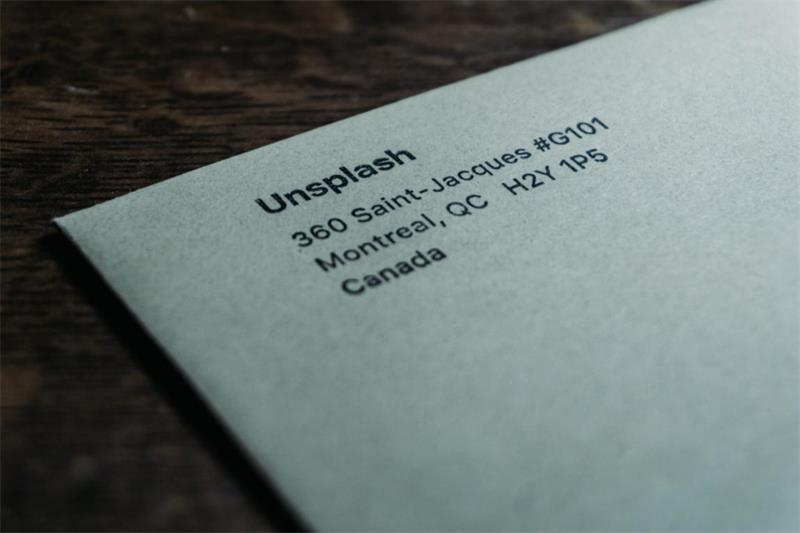 What Is an Address Label (Mailing Label)
First, let's understand what an address label is all about.
Typically, an address label is a type of label with an adhesive back that is used to display the delivery information of a package or letter, including your recipient's name and mailing address. These labels are commonly used in offices, businesses, and homes for outgoing mail and packages. 
Compared to standard 4x6 shipping labels, these mailing address labels are typically smaller in size, such as the popular 1 x 2 5/8 inches, as they contain less information and do not have a shipping barcode.
Why You Need an Address Label Printer
For small businesses that frequently handle shipments of small parcels or envelopes, efficient printing address labels is a key priority. In this case, investing in a high-performance address label printer can be a powerful asset and an invaluable aid.
1.Batch printing address labels
Purchasing a large quantity of labels is only suitable when you require the same content on each label. However, if your address labels have different information on each one and you need to print a substantial quantity, handwriting them is undoubtedly inefficient. In such cases, a high-performance address label printer like the HPRT label printer SL32, can effectively solve this problem.
The 3" Direct Thermal Label Printer delivers fast and crisp printing, offering a resolution of 203 dpi and a 4-level adjustable printing speed. The SL32 address label maker support various sizes of paper roll & core, covering the width of paper roll from 1 inch (25mm) to 3 inch (80mm). 
Besides address labels, you can also use it to print product labels, asset labels, price tag labels and etc. for you home business or office operations.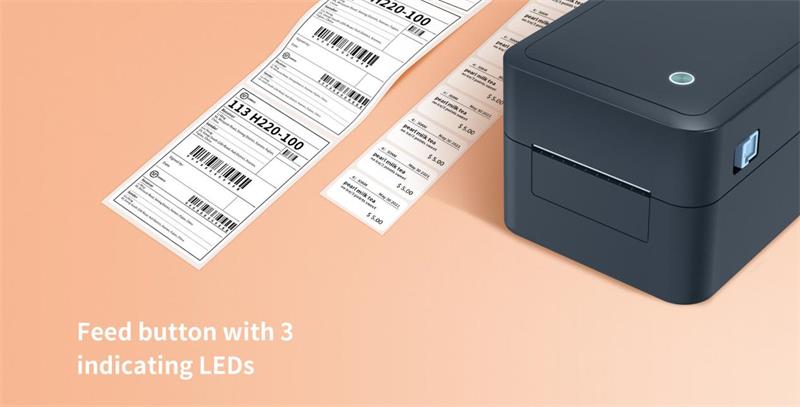 This portable desktop label printer also features built-in Bluetooth and USB interfaces for easy connection to your devices.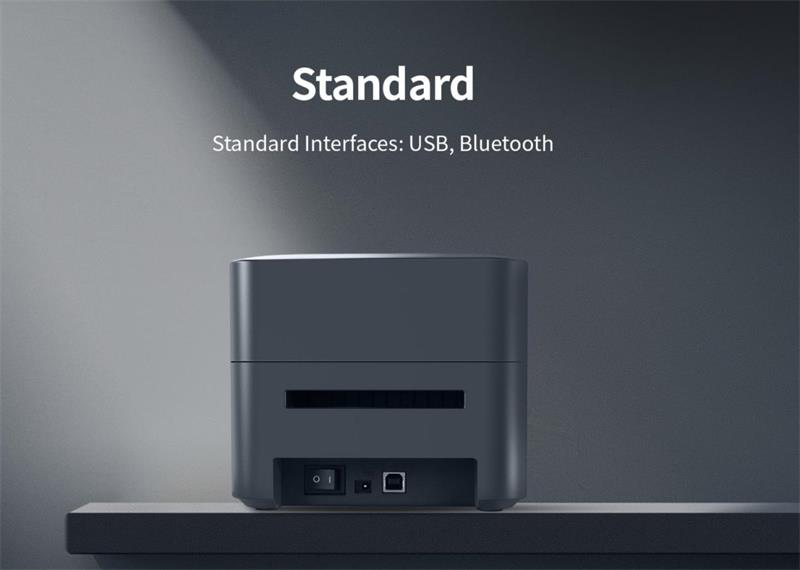 If you have a large number of labels to print, using Excel is an efficient and organized approach. However, you may wonder how to print address labels from Excel.
Typically, label printer manufacturers offer compatible software to help users edit and customize labels. One notable example is HPRT, which provides the user-friendly software Herelabel. It is a robust label editing software and barcode generator that supports Excel uploading and offers a wide range of editing options.
With Herelabel, you can simply prepare your worksheet and effortlessly print address labels from Excel, streamlining the process efficiently. To delve deeper into the operations, we highly recommend reading the article 'How to Generate Bulk Barcodes and Print Labels from Excel?' . It provides more detailed information on the topic.

2.Custom address labels
Nowadays, brand marketing is everywhere, especially in return address labels. These labels provide detailed return address, include address, a phone number or other contact details.
Return address labels are crucial when the sender's and return addresses differ, common in e-commerce with different shipment and returns locations. They're also essential for international shipping to ensure a clear return path in case of customs issues.
In recent years, return address labels have evolved from being just practical tools to becoming an integral part of a company's branding strategy.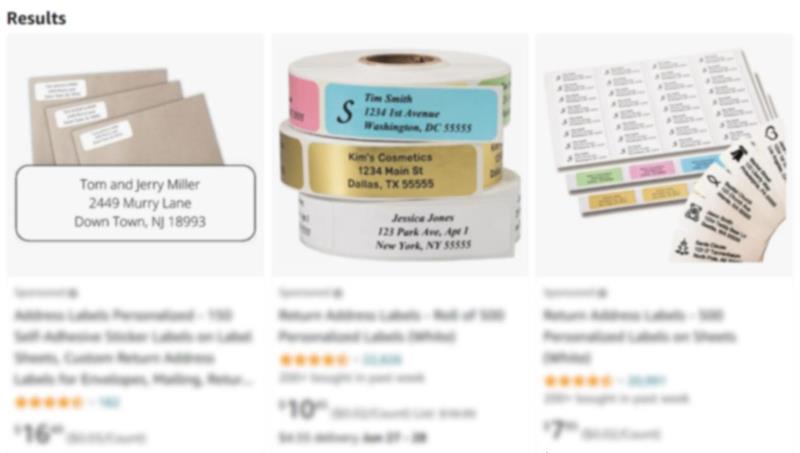 With the HPRT SL32 thermal label printer, you are available to personalized address labels, with logos, slogan or other elements on the return address labels.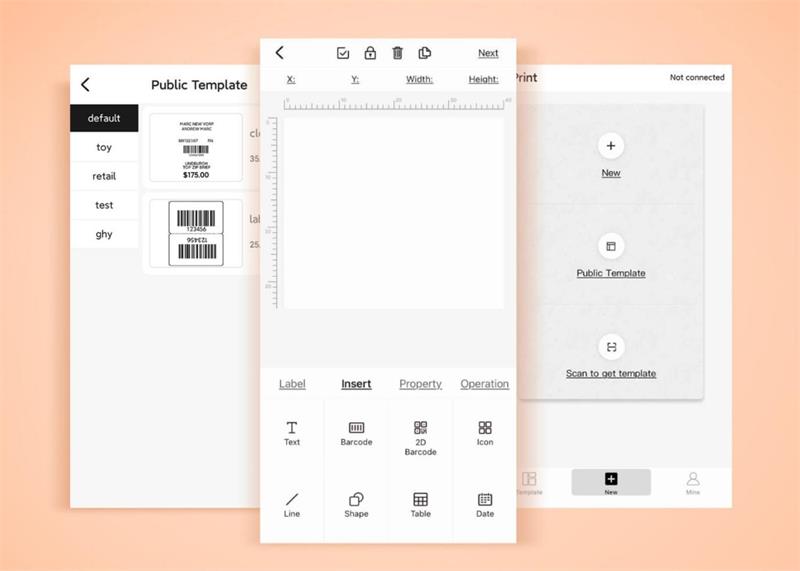 By seamless connecting to multi-platform editing tools, the HPRT SL32 address label maker enables you to create your custom address labels with iOS, Andriod mobile devices and also PC-based devices.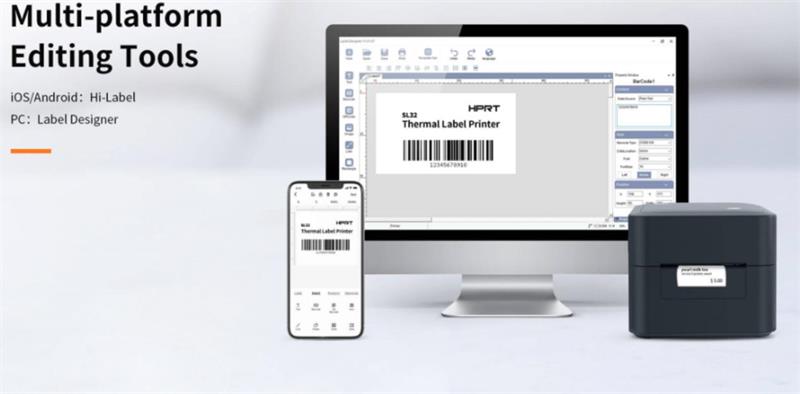 Personalized address labels aren't just for businesses. Individuals can also benefit from the customization capabilities of address label printers. 
Picture this: You're sending out wedding invitations, each adorned with a unique address label featuring an intricate design that echoes the theme of your special day. Or it's the holiday season, and your Christmas cards stand out in a pile of generic holiday mail thanks to your customized address labels.
Through Bluetooth connectivity, the HPRT SL32 desktop label printer allows you to easily make the unique address labels with interesting logos, icons and texts directly from your phone. It handles a range of paper types and sizes up to 3 inches wide gives you the flexibility to create custom labels that reflect your personal style.
This portable mailing label printer is only 206 x 155 x 133.5mm in size, definitely saving your workspace. 
Apart from mailing labels, this thermal label maker can serve as a versatile tool for you to print sticker labels for organizing kitchen jars, storage bins, fabric cubbies or office files.
Key Factors to Consider When Purchasing an Address Label Printer
When purchasing an address label printer, several critical factors come into play. This section provides an in-depth exploration of these factors to guide you in making an informed purchasing decision.
1.Print Quality: The clarity of your labels is crucial, and a good printer should produce clear, easy-to-read labels. Print quality is generally measured in dpi (dots per inch). The higher the dpi, the better the print quality. However, it's worth noting that higher dpi might not always be necessary for all types of labels. For instance, for simple address labels, a moderate dpi could suffice.
2.Print Speed: If you're dealing with high-volume label printing, the speed of the printer is a vital factor. Print speed is usually measured by the number of labels it can print per minute. But remember, faster speeds should not compromise the quality of the print.
3.Compatibility: Your printer should be compatible with your computer or mobile devices. It's also important that it supports the software or applications you plan to use for creating and printing the labels. If possible, look for printers that offer a range of connectivity options, like USB, Wi-Fi, or Bluetooth.
4.Ease of Use: Some printers come with intuitive user interfaces and software that make designing and printing labels a breeze. Consider printers that provide easy setup and maintenance, and those with user-friendly design software.
5.Label Size: Ensure the printer can handle the label sizes you require. Some printers are versatile and can print labels of various sizes. Always check the printer's specifications to ensure it meets your size requirements.
6.Consumable Cost: Consider the cost of label paper, ink, or thermal transfer ribbons required by the printer. While some printers may seem affordable, the cost of their consumables can add up over time. Also, consider the availability of these consumables in your region.
7.Reliability and Durability: If you plan on using the printer frequently, you'll need a durable machine that can withstand heavy use. Look for printers with robust build quality and reliable performance records. Reviews and ratings can be an excellent source of information for this.
8.Brand and After-sales Service: Opt for a well-known brand that offers good after-sales service. The reputation of the brand often reflects the quality of the product, and good after-sales service ensures that you'll get the help you need if problems arise with your printer.
Address label printers, such as the HPRT SL32, bring efficiency and professionalism to both business and personal tasks. By understanding your needs and the printer's features, you can select the perfect printer to streamline your processes, whether you're sending out hundreds of packages or personalizing your holiday cards. With an address label printer, every mail you send out becomes a breeze.