HPRT CP4100 Compact Photo Printer, Print Collage Photo Prints at Ease
Collage photo printing has become a new trend these years. Whether you are a photography enthusiast expressing your artistic vision or a proud parent capturing your child's precious moments, the demand for personalized collage photo prints is on the rise. However, online collage printing services often come with drawbacks such as long waiting times for orders and limited design creativity due to template restrictions. That's where the compact photo printer HPRT CP4100 comes in, helping you print collage photo at ease.
The HPRT CP4100 is a cost-effective and affordable photo printer that delivers exceptional value. To cater to your desire for personalization, HPRT offers a powerful photo editing app called "HeyPhoto." 
This app provides a wide range of passport photo print templates and diverse printing styles. What's even more remarkable is its AR print feature. Simply print any image from a video and scan it using the app to bring your photos to life!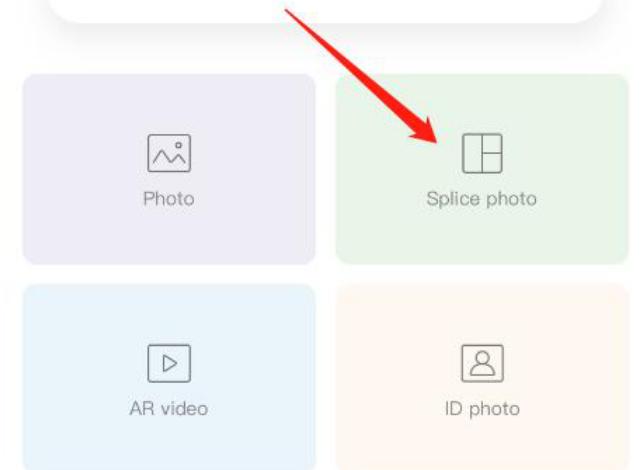 One of the standout features is the photo print collage function. This photo editing app offers a variety of photo collage printing templates, supporting up to 9 photos in a single print. 
With our diverse range of collage printing options, you have access to a variety of photo prints, including small photo prints in sizes like 2x2 and 2x3, as well as larger 4x4 Instagram photo sizes. Whether you're creating intricate collage designs or simply combining a few photos, it's effortless.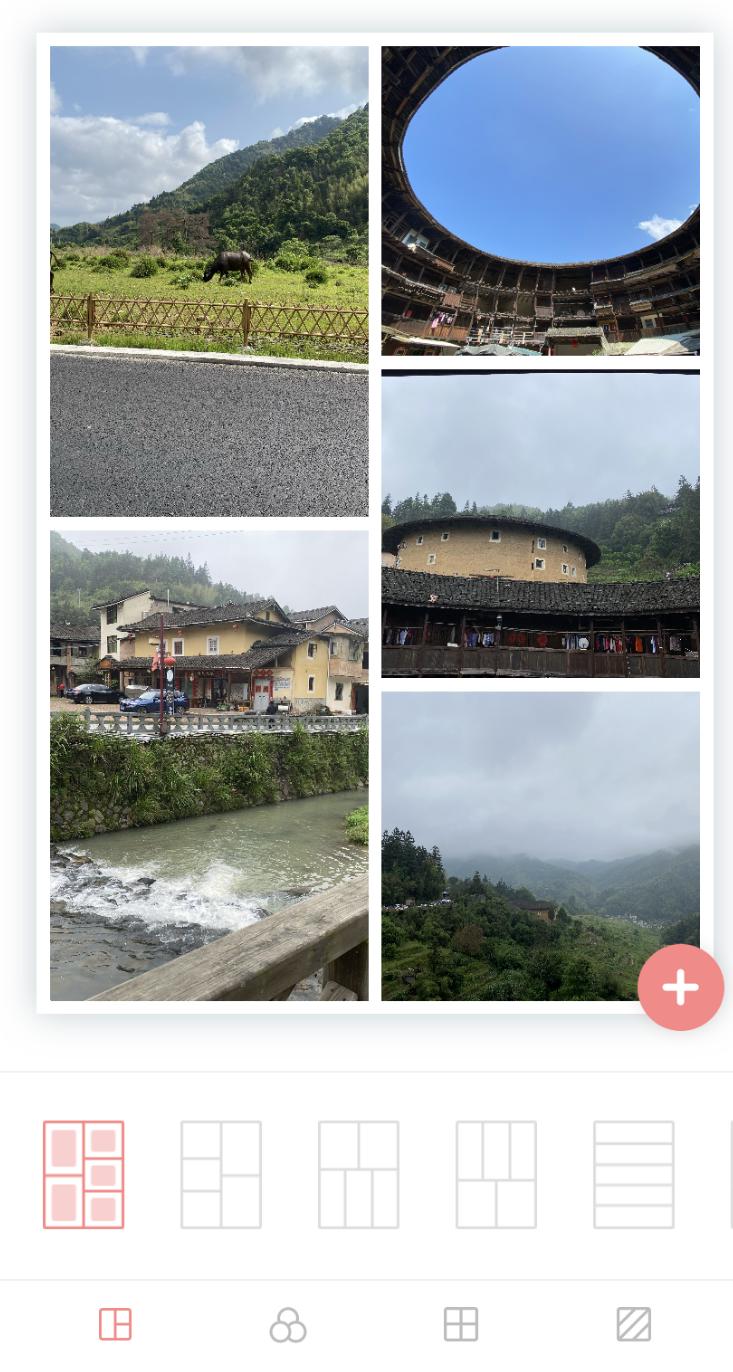 What's more, the HeyPhoto app offers photo enhancement, text addition, sticker options, and more. Whether it's a scenic collage, a baby collage, or a travel-themed composition, you can fully showcase your creativity and enjoy the process of making photo collage prints.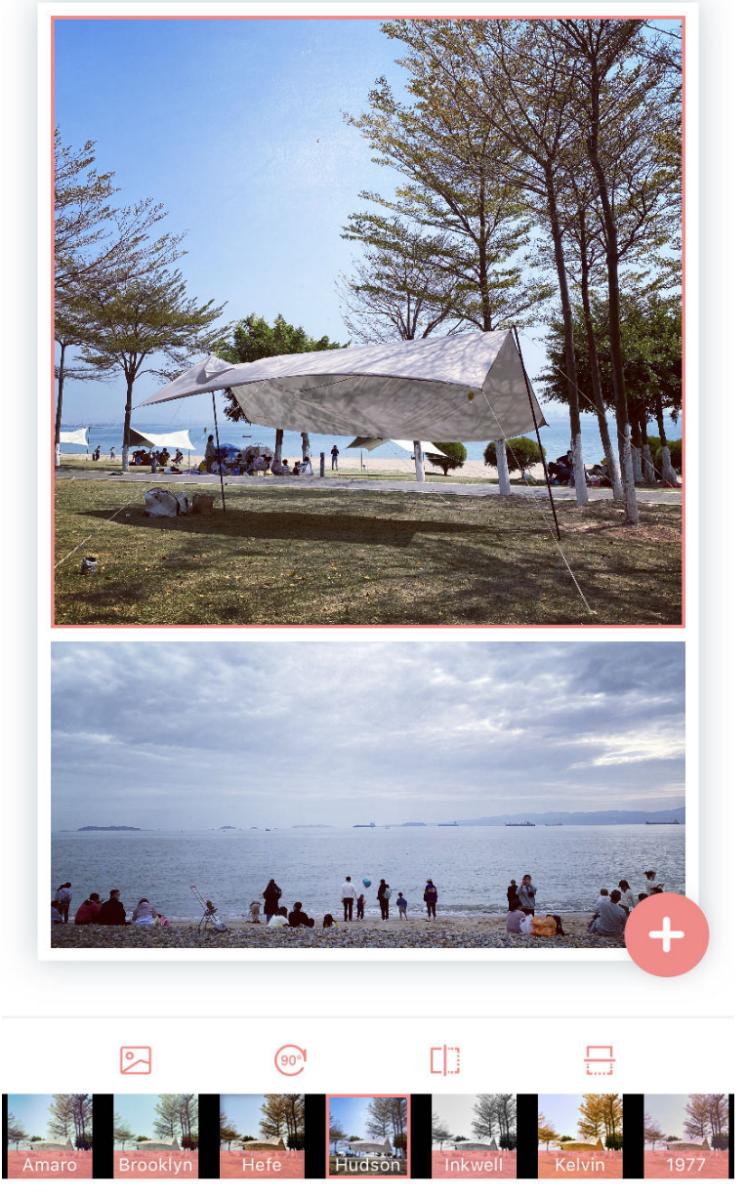 Once your collage masterpiece is ready, it's time to put the HPRT CP4100 home photo printer to work. This versatile printer can connect directly to your smartphone via Wi-Fi for mobile printing. With the ability to print up to 18 photos at once, your creative works can come to life instantly, without any delays.
Notably, the HPRT CP4100 compact photo printer utilizes advanced dye-sublimation technology, delivering a resolution of 300 DPI that rivals the print quality of 4800 DPI inkjet printers. This exceptional printing quality has earned it high praise among photography enthusiasts who strive for excellence.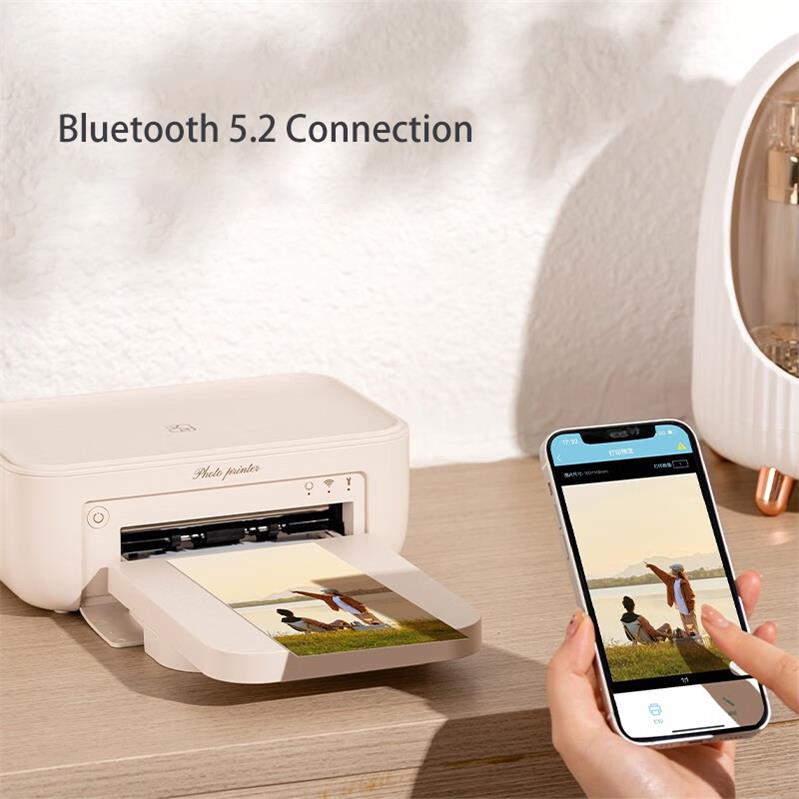 Furthermore, this dye-sublimation photo printer provides automatic lamination for added protection, ensuring your printed photos remain vibrant and durable for years to come. When you open your memory-filled photo album and scrapbooking years later, the colors will still be vivid and the memories preserved.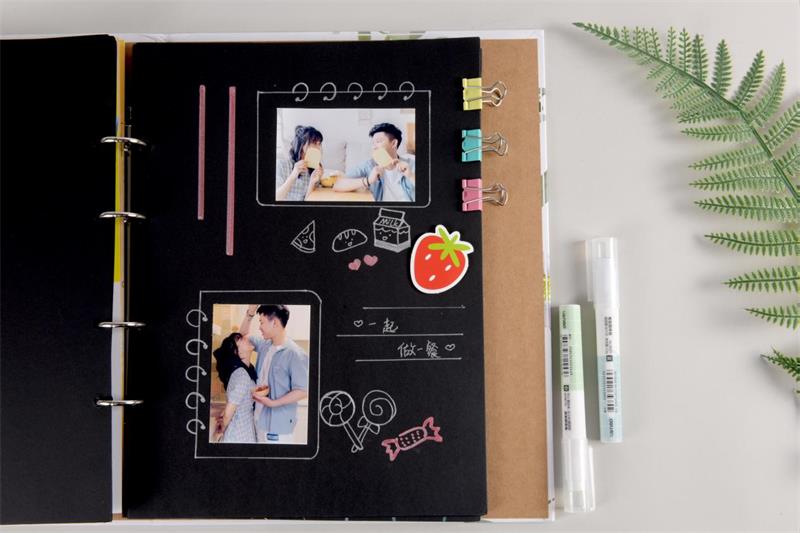 If you're passionate about collage photo prints, or have photo collages to print, the HPRT CP4100 compact photo printer is a must-have. It empowers you to unleash your creativity and produce high-quality prints. Let's enrich our lives with vibrant colors and imagery using the HPRT CP4100, embracing the joy of instant creation and sharing. If you encounter any challenges with photo printing or require further details about our products, look no further. Don't hesitate to contact us anytime for additional information or assistance.