Tag Printer Applications and Recommendation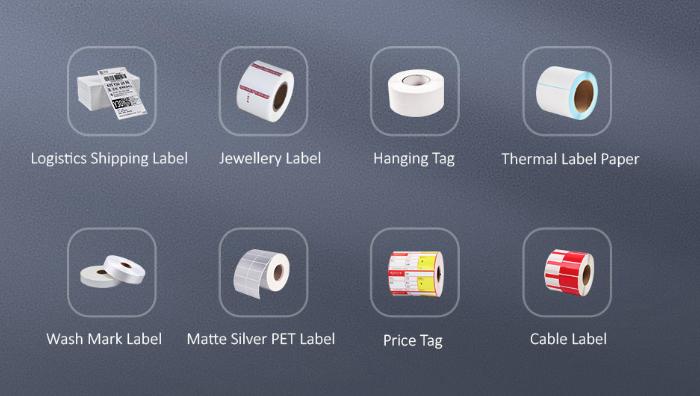 Tag Printer Applications
The tag printer is a special printer used to print various types of tags, labels, stickers, and tickets. Tags can show some information about the product, including the manufacturer, product name, description, barcodes, price, and more. Due to the variety of materials and shapes of commodities in the market, ordinary batch tag printing cannot meet the printing needs of businesses, so tag printers came into being. The tag printer can realize a small amount of various printing to meet the on-demand tag printing, so it is widely used for garment tags, fabric tags, asset management tags, horticulture plant tags, product tags, price tags, and other tags printing.
Tags are widely used in the retail industry. Whether in the store or in the office, retailers can identify assets and manage products through hang tag labels. The tag printer can be used to print price tags, product tags, food tags, jewelry tags, shelf labels, hang tags printer etc. At the same time, users can edit the tag content on the label design software and make different styles of signs based on their business needs, which is more personalized and diversified. 
Tag Printer Recommendation HPRT Etron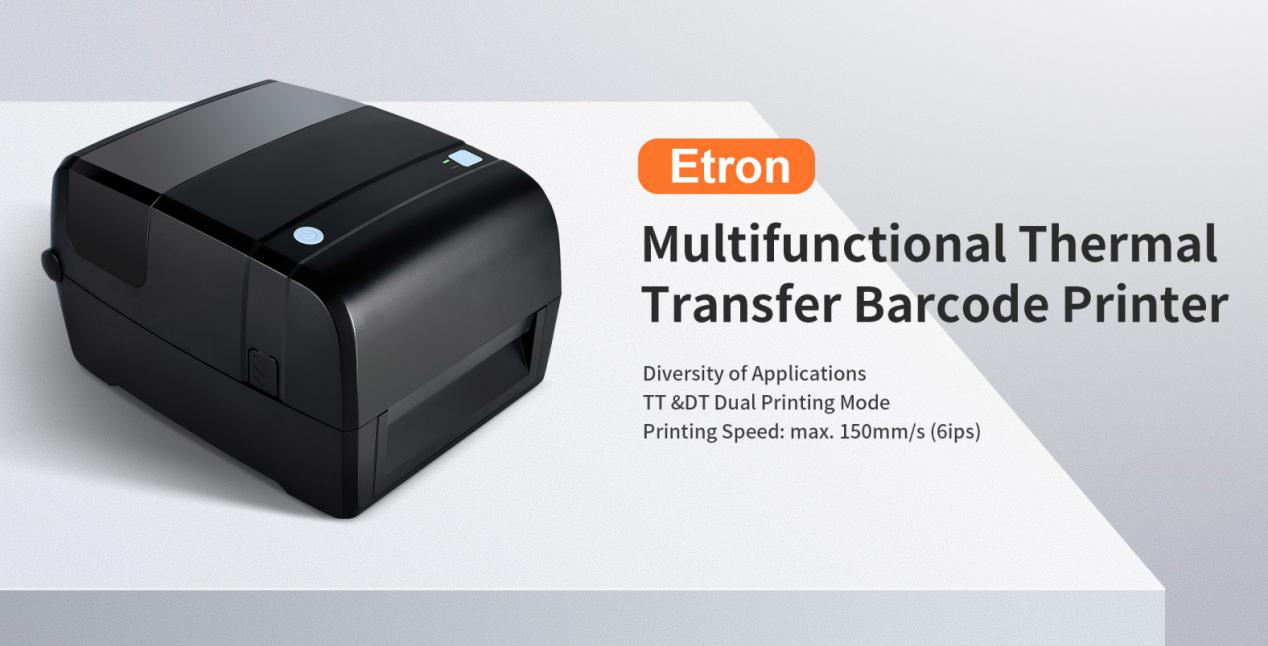 As a printer that needs to meet the personalized printing needs of businesses, the tag printer should be able to print on various materials. At the same time, it should also be able to print as many types of 1D and 2D barcodes as possible. On this basis, HPRT developed and produced the tag printer Etron. This thermal tag printer has many advantages and can meet the on-demand tag and label printing on black mark label, punched hole label, folding or rolling die cutting label. If you are looking for a hang tag printer, asset tag printer, fabric label printer, jewelry tag printer, shelf label printer, retail tag printer, Etron is a perfect choice.
HPRT tag printing machine Etron parameters:
Printing resolution: 203dpi, OPT 300dpi
Max. Printing Speed: 152mm/s, 100 mm/s 
Max. Printing Width: 108mm/106mm
Max. Printing Length: 1200mm
Sensor: Out-of-paper detection, gap detection, ribbon detection, black mark detection, cover-opening detection
Programming Language: ZPL, TSPL
Label Design Software: HPRT BarTender Ultralite
Printer Driver: Windows Vista7,8,10, Server 2012/2016/2018
Barcodes: 
1D: Code 39, Code 93, Code 128UCC, Code 128 subset A, B, C, Codabar, Interleave, 2 of 5, EAN-8, EAN-13, EAN-128,UPC-A, UPC-E, EAN and UPC 2 (5) digits add-on, MSI, PLESSEY, POSTNET, RSS-Stacked, GS1 DataBar, Code 11
2D: PDF417, Maxicode, DataMatrix, QR Code, Aztec
Interfaces: USB, Ethernet for Standard; Bluetooth 4.0/BLE, WiFi for optional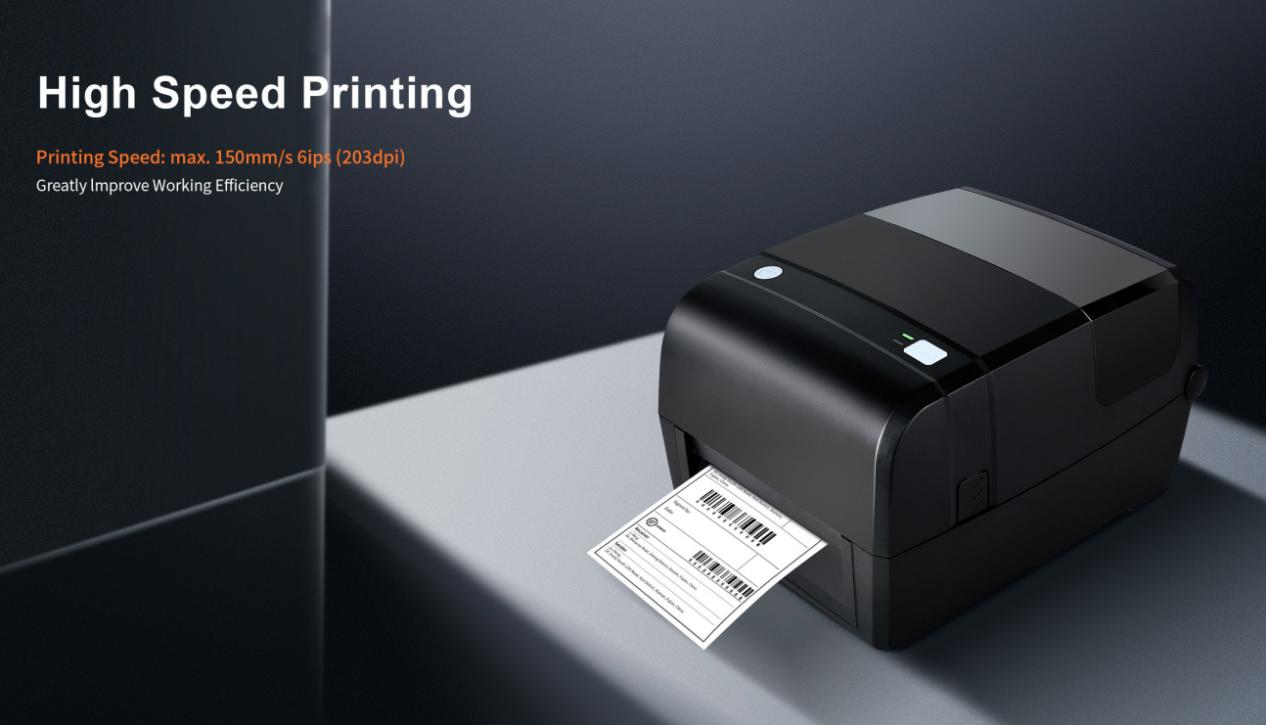 HPRT tag printer Etron features:
1. Support direct thermal and thermal transfer dual printing mode.
2. Support a variety of printing media, including  shipping label, jewelry tag, commodity tag, thermal label paper, washable labels, PET matte silver labels, price tag, cable label, etc..
3. Thermal transfer barcode printer that supports 300m ribbon.
4. The modular design of the print head makes it easy to disassemble and assemble.
5. Free label editing software Bartender. 
6. Refined black housing with printer mechanism, stable and durable.
 HPRT is a professional printer manufacturer solution service manufacturer integrating technology research and development, production and sales. It has been deeply involved in the printer industry for more than ten years and is familiar with various types of printing solutions. If you need to inquire about tag printing, please contact us, we will serve you wholeheartedly.