HPRT Portable A4 Printer MT800 Introduction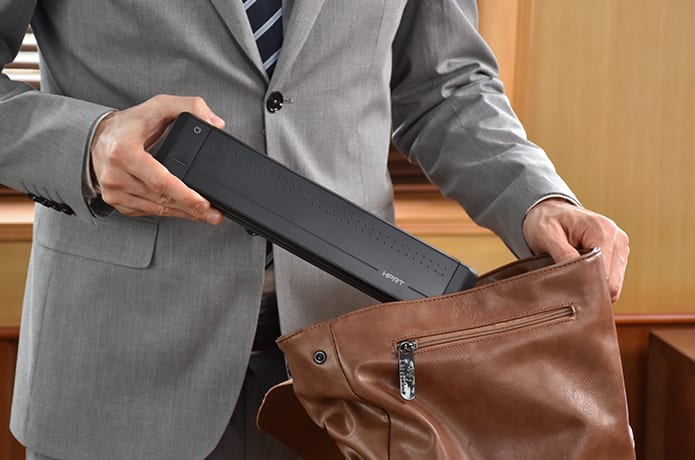 If your work requires you to travel a lot or you have to work on-filed often, you must be not strange to the situation that every time you go to a new place, you always have to run around to look for a print shop to print contracts or documents. At this moment, do you desire to have a portable A4 printer that can you can carry around and print on the go?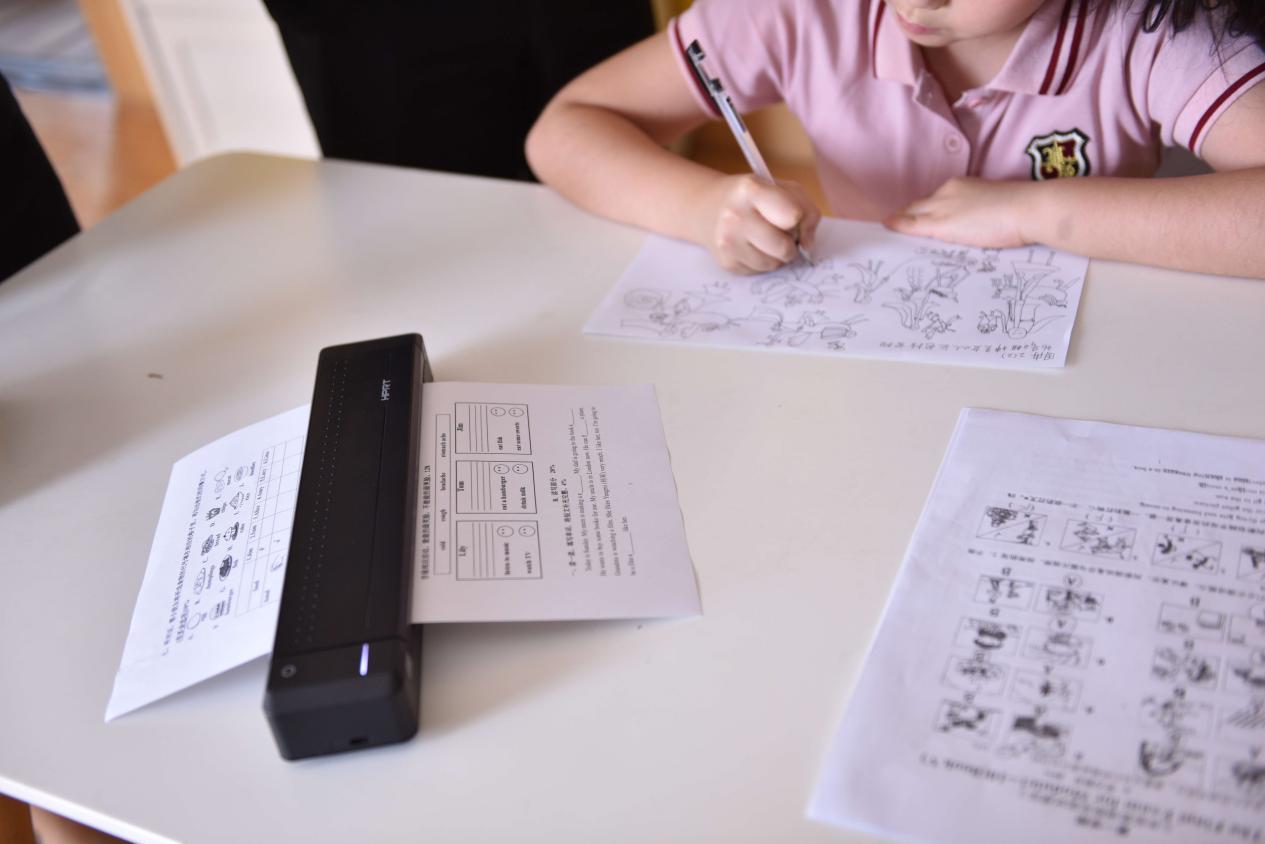 In China, primary school, middle school, and high school students often need to print exercises and other documents after school. So their parents have to run to the print shop several times a week to print those study documents. Under this situation, parents and students are eager to possess a home A4 printer that can print homework and other documents. 
HPRT Portable A4 Printer MT800
HPRT portable A4 printer MT800 is suitable for both business men and students. This mini a4 printer can be connected to computers, iPad, phones, and other devices via Bluetooth, USB data cable, etc. It can print anywhere, anytime without plugging in. Unlike direct thermal printing, HPRT MT800 applies thermal transfer printing technology, which makes sure the printed contents can be stored for a long time and are not easy to fade.
The MT800 has a built-in 7.4V 2000mAh lithium battery, which can achieve 26 hours of ultra-long standby time. Users can charge this printer with rechargeable batteries, car chargers, computers, etc. If you are looking for a mini A4 printer to be installed on vehicles, MT800 is a great choice. It can print A4 paper without plugging in, so users can print at any time even in outdoor or on cars and trucks, which is convenient and efficient.
In addition, the MT800 mobile A4 printer can print various files, such as Word, PDF, jpg, and web.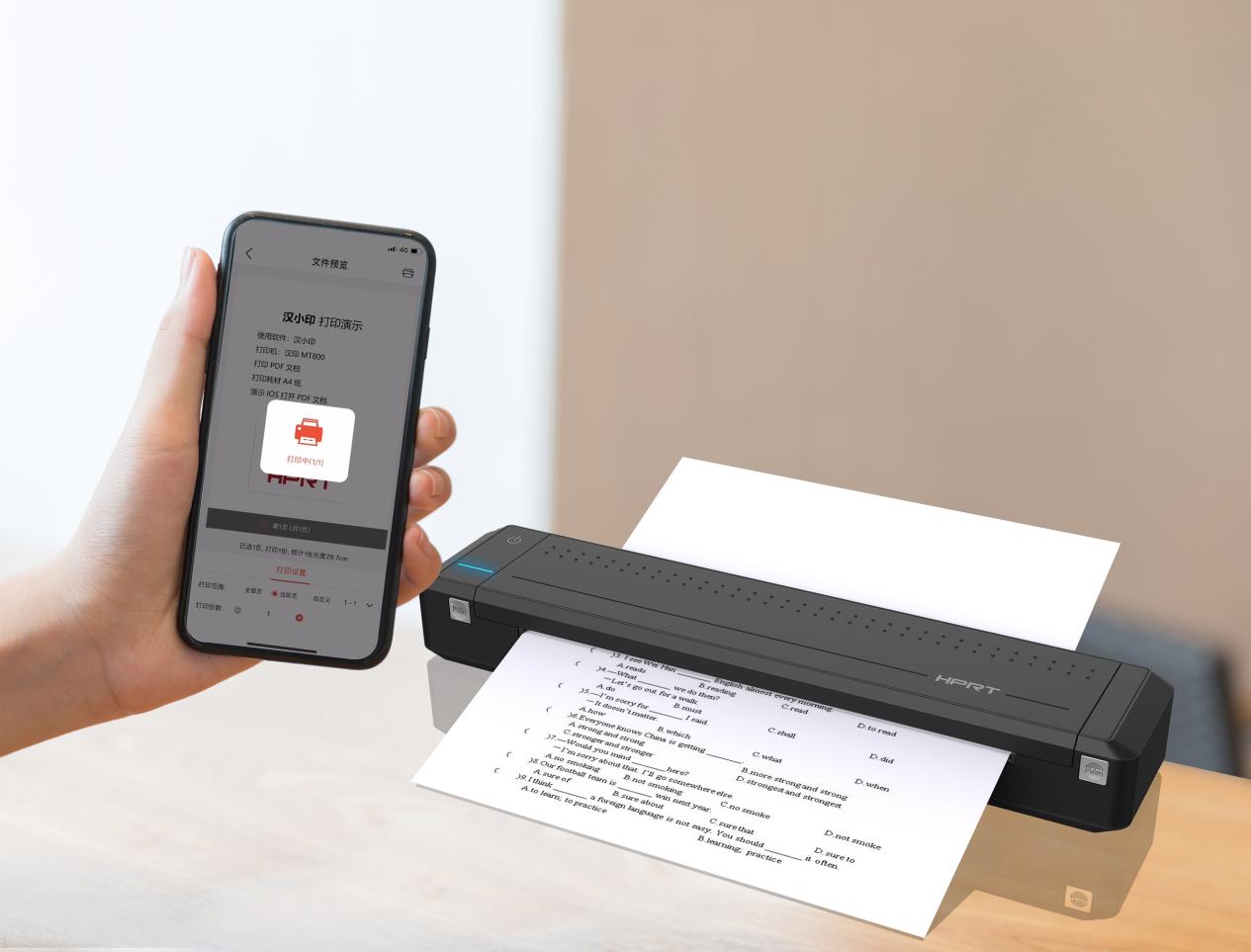 If you need to print documents on your phone, just simply download the free  "HiPrint" APP by scanning the QR code on the printing machine or searching the app on Appstore or Google Play. And add the MT800 printer via Bluetooth. After successfully connect the printer, you can select the file on your phone and edit the print setting on this app. Then you easily follow the steps and print the file.
Compared with the other small A4 printers in the market, HPRT MT800 compact A4 printer has more guarantees in terms of clarity, stability, shelf life, printing speed, and after-sales service.
Some customers may worry about not knowing how to change the ribbon, but rest assured that the steps to do so are very simple. First, you open the printer cover to take out the used ribbon, then follow the ribbon indication arrow to put the ribbon into the printer with the notch facing downward, and then you are done with the replacement!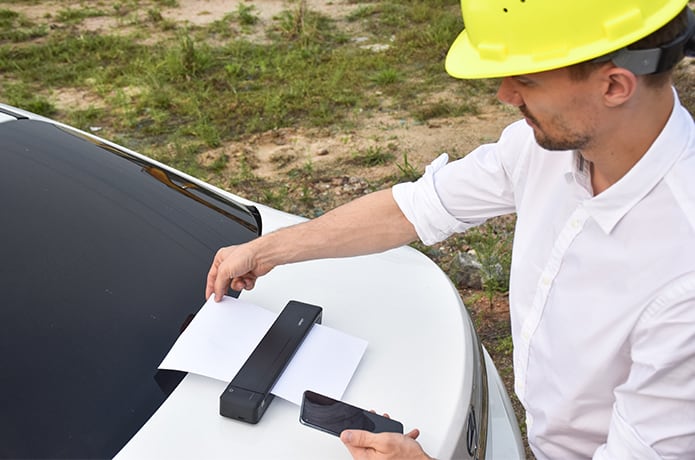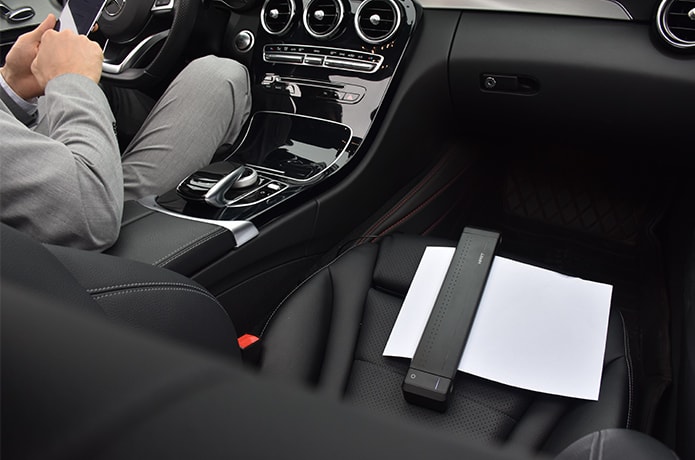 HPRT portable A4 printer MT800 is lightweight and portable. It can be used as a portable document printer for home or for business purposes. can accompany you from student days until you enter the workplace, is definitely your good friend, good assistant when you study, work.