Shelf Label Printer Excellence: Speed Up Retail with HPRT HM-T3 PRO
For retail stores and supermarkets, updating and printing shelf labels and price tags can be a trouble task, especially during promotional seasons and special events when numerous labels need to be updated. In this article, we will recommend the HPRT HM-T3 PRO, which emerges as the ultimate retail shelf label printer to tackle these challenges head-on.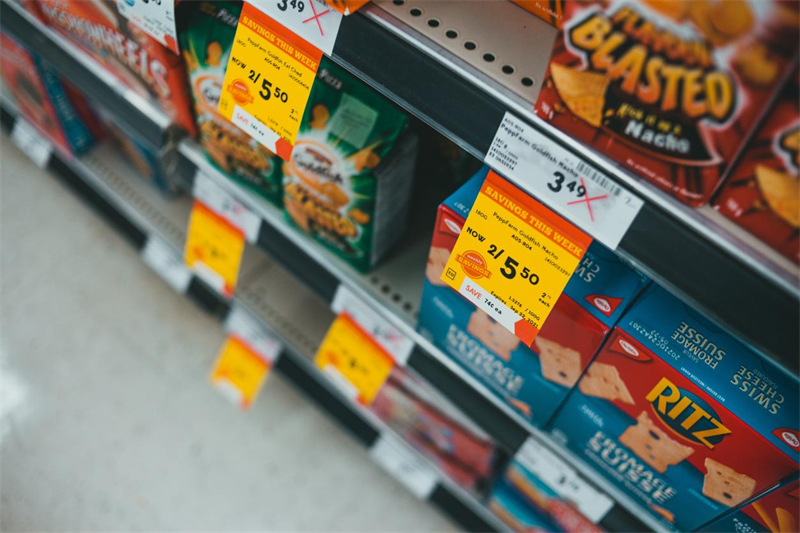 The Challenges of Retail Shelf Labeling
Shelf labels are the informational tags you find on retail shelves, usually displaying product names, prices, and barcodes. For retailers, efficient and timely shelf tag printing and replacements present a set of unique challenges, including:
1. On-the-Spot and Mobile Printing
Retailers often require the ability to print labels on the spot, particularly during sales or inventory changes when price tags may become unclear or outdated. So, the demand for portable shelf tag printers is growing, especially considering that retail staff frequently move between different aisles and shelves. Flexibility in printing is essential. 
Moreover, it's crucial that these retail shelf label printers can seamlessly integrate with popular mobile devices, such as PDA handheld terminals, to facilitate real-time updates and printing tasks.
2. Speed of Printing
During peak seasons or promotional events, the retail environment becomes incredibly fast-paced. The ability to print labels quickly is not just a convenience but a necessity. Slow printing can lead to bottlenecks in operations, affecting customer experience and potentially leading to lost sales.
3. High-Quality Printing
Clear, neat, and professional-looking labels are non-negotiable for retail stores, grocery stores and supermarkets. 
High-quality printing serves multiple purposes. For one, it ensures that consumers can easily read product prices, thereby avoiding any potential misunderstandings or disputes. Additionally, clear and legible labels are often a compliance requirement, ensuring that the store meets local and federal pricing accuracy laws.
Highly Recommended Shelf Label Printer: HPRT HM-T3 PRO
The HPRT HM-T3 PRO excels as a high-performance Bluetooth label printer, offering unmatched versatility and convenience. Seamlessly connect it with your smartphone or PDA devices for on-the-go printing. With this shelf label printer, you can print labels, TPRs, talkers, and signs right where you need them, eliminating errors on the spot.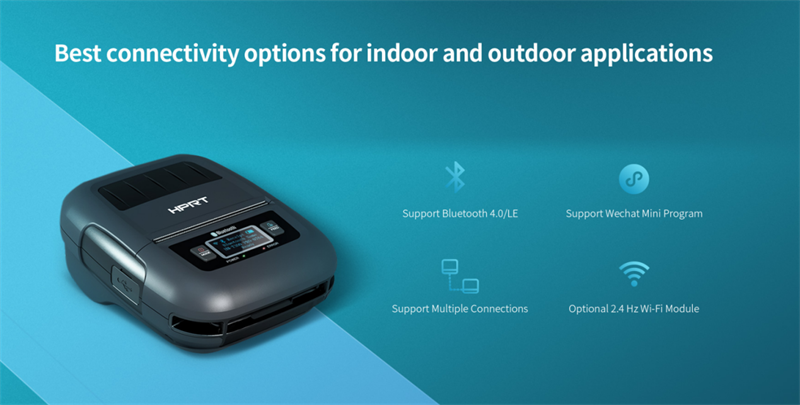 Ideal for supermarkets, retail stores, grocery stores, and warehouses, the HM-T3 PRO mobile label printer addresses all your labeling requirements, from shelf tags to retail price labels and beyond.
1. High-Speed Wireless Printing
Equipped with a high-performance processor and 32MB SDRAM, the HM-T3 PRO shelf label printer offers high-speed printing at 80mm/s. Its dual-mode Bluetooth 4.0 ensures a stable and reliable connection, making it an ideal supermarket label printer.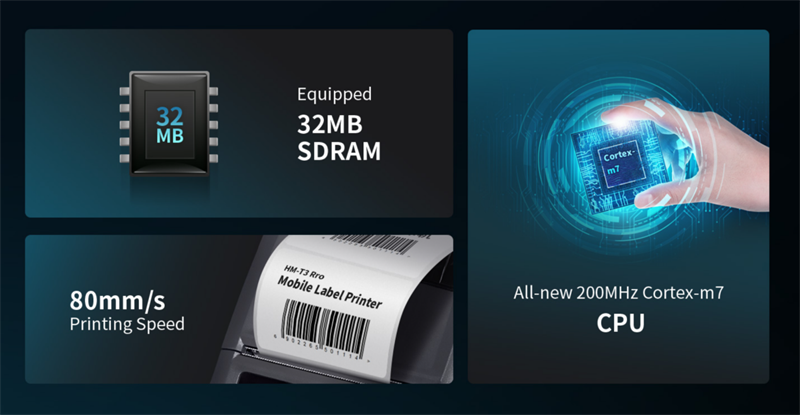 2. Broad Adaptation
This retail label printer supports Apple iOS and Android devices, enabling it to print text, serial numbers, logos, 1D and 2D barcodes, including common retail codes like UPC, EAN, Code 39, Code 93, and QR codes. Its multi-detection paper system guarantees clear and tidy printing results.
3. Flexible Operations
The 3-inch label printer features a clever sliding paper guide that accommodates 39-80mm label widths, making paper roll replacement effortless. A 1.3-inch OLED display and intuitive menu buttons make operation smooth and straightforward.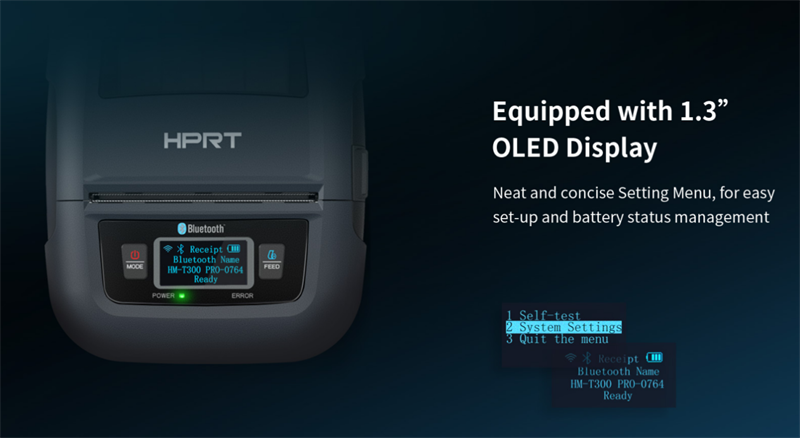 4. Expandable Features
For businesses seeking advanced features, the HPRT HM-T3 PRO is equipped with optional Wi-Fi modules and is compatible with CPCL/ZPL print protocols. SDK files are also available for those who require bulk customization, adding another layer of scalability to its already robust feature set.
Besides, The HPRT HM-T3 PRO comes with an 1800mAh high-performance lithium battery and a USB interface, allowing for easy recharging via power banks or car chargers. Its portability makes it a go-to shelf edge label printer, especially for retail staff who need to move between aisles and update grocery shelf tags or retail shelf tags on the fly.
The HPRT HM-T3 PRO portable shelf label printer excels in delivering portability and reliable printing performance, becoming a vital asset for supermarkets, retail, and convenience stores. It streamlines the mobile printing of shelf labels and product price tags, enabling quick price adjustments, promotional campaigns, or regular updates. With the HM-T3 PRO, efficiency and simplicity are integrated into your workflow, ensuring seamless store management and clear pricing are always within reach.