How to Turn Your Smartphone into a Photo Booth with the Latest Smart Phone Printers
In a world where our phones are brimming with pixels and digital galleries, there's a growing charm in the physical, the tactile, the real. Imagine transforming pixels into prints, ephemeral into enduring – all with a device that fits in your bag. This is the magic wielded by the smartphone photo printer, a compact marvel that's breathing new life into the tradition of instant photography.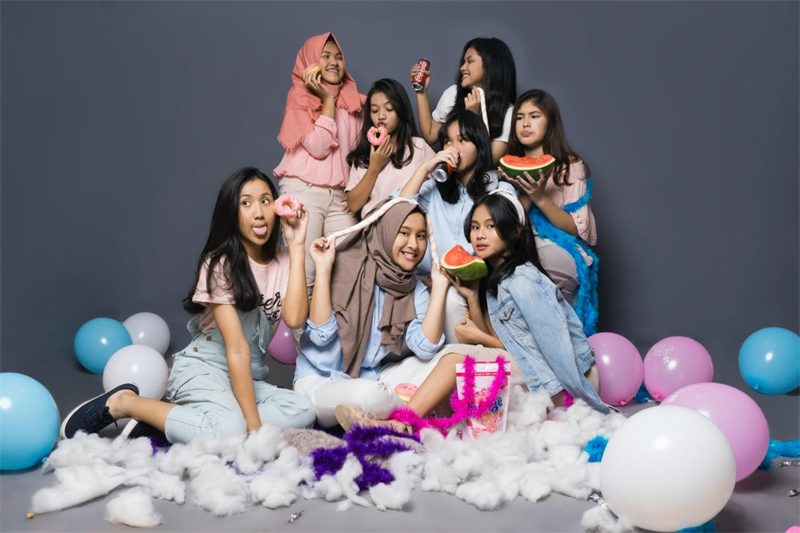 With a smart phone printer, you can transform any space into a dynamic photo booth, perfect for events, parties, or just a fun night with friends. Here's how to do it:
Step 1: Gather Your Tools
Before you start, you'll need a few key items:
●Your smartphone, full charged.
●A smartphone photo printer; look for one that's portable and offers high-quality prints.
●Photo paper compatible with your printer.
●Props and backdrops to jazz up your photo booth experience.
●A stable surface or a tripod, keeping your smartphone steady.
HPRT provide a series of color photo printers, including the ultra-portable mini smartphone printer, an ideal companion for instantly capturing and printing memories while on the move, traveling, or at social events.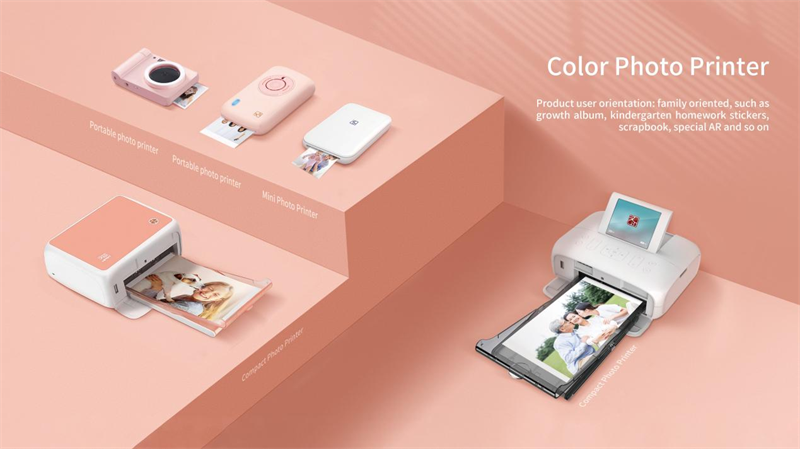 Our products also includes compact 4x6 photo printers that generate standard-size photos, perfect for a variety of event settings. Utilizing advanced dye-sublimation technology, these printed photos burst with vivid color saturation and detailed imagery. Additionally, an automatic laminating feature safeguards each print, enhancing durability and maintaining the vibrancy of colors for years to come.
Designed for convenience, our portable photo printers offer seamless Bluetooth or Wi-Fi connectivity for a quick and reliable printing experience. Each printer is paired with HPRT's official proprietary photo paper, crafted to precisely render colors and deliver exceptional image quality with every print.
At HPRT, we are dedicated to technological innovation, striving to offer user-friendly and efficient printing solutions, contributing to preserving beautiful memories with every print.
Step 2: Set the Scene
Find a corner or a section of your venue to set up your photo booth. Hang a backdrop that complements the theme of your event – this could be a simple curtain or a more elaborate scene setter. Arrange your props nearby so your guests can easily grab a feather boa or a funny hat on their way to snapping a pic.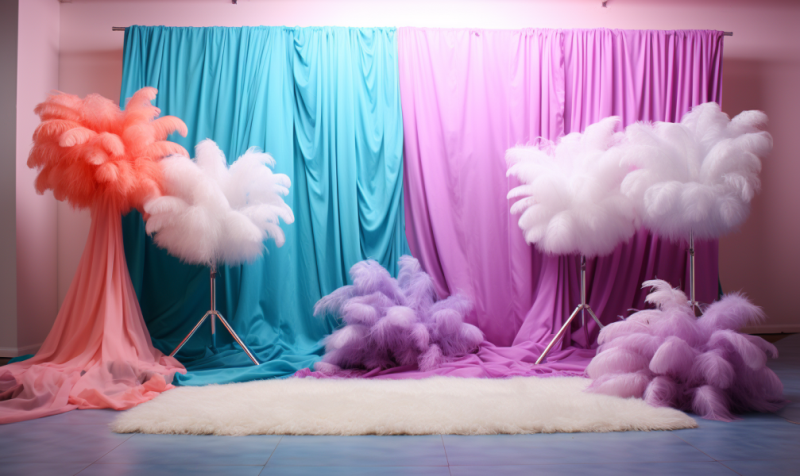 Step 3: Connect to Your Smart Phone Printer
Once your backdrop is up and your props are laid out, it's time to connect your smartphone to your mobile phone printer. These compact printers typically offer both Bluetooth and Wi-Fi connectivity, allowing for effortless pairing. Make sure your photo printer is charged or plugged in – you don't want it dying halfway through your event.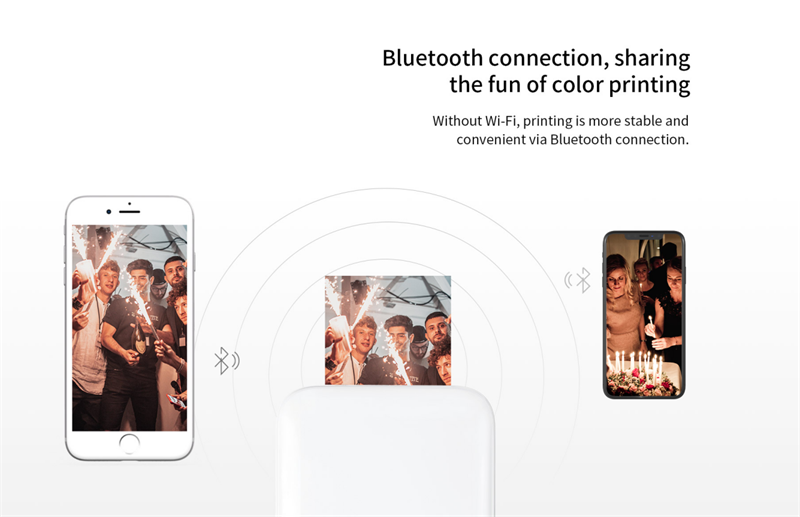 Step 4: Strike a Pose
Now, invite your guests to strike a pose and capture the moment with your smartphone.
Step 5: Edit, Print, and Share
After snapping the perfect photo, you might want to tweak it a bit before printing. The HPRT HeyPhoto app, a comprehensive photo editing app tool, is available for both Android and Apple users. It's perfectly compatible with all HPRT photo printer models and offers a range of intuitive editing and DIY options for a straightforward experience.
Whether you're aiming to crop your photos to perfection, explore the art of photo collages, or want to infuse your images with unique personality using text, emojis, and fun stickers, the HPRT HeyPhoto app is your go-to resource for creating richly colored, stylistically unique photographic pieces.
Once your photo editing is complete, it's time to print. Hit the print button on your phone and watch as the smartphone photo printer brings your digital creation to life. The best part? In less than a minute, your guests can hold a crisp, vibrant copy of their fun moments.
Step 6: Create a Memory Wall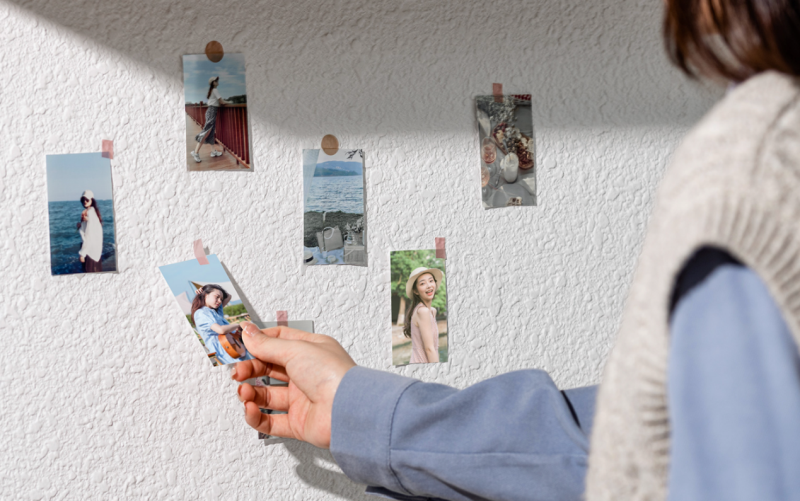 As the event goes on, create a memory wall where guests can hang a copy of their photos. Provide some tape or a string with clips. It's a great way to showcase the collective memories of the occasion.
The HPRT MT53 mini photo printer, equipped with ZINK zero-ink technology, not only boasts rapid printing speeds but also features a peel-and-stick back on each photo, making it quick and easy to post pictures on the spot. This adds a layer of convenience and creativity to your event, allowing memories to be cherished and displayed instantaneously.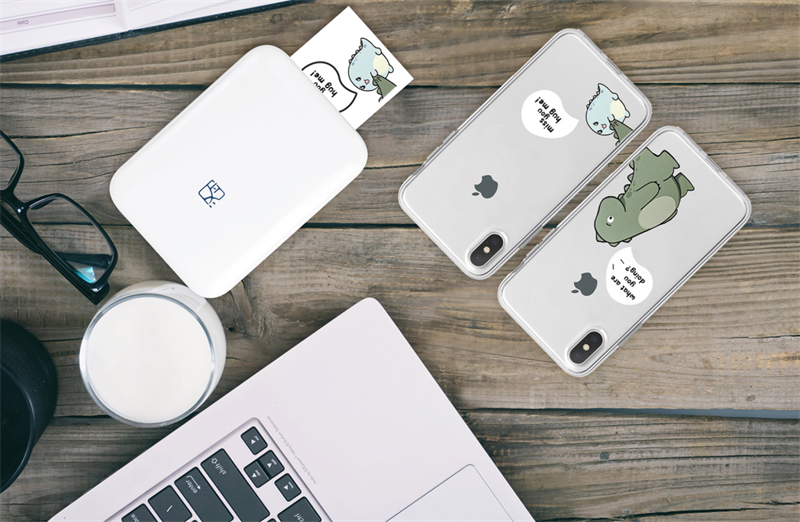 Remember, the key to a successful DIY photo booth is in the details. Ensure your lighting is flattering – soft, diffused light works best. Keep extra photo paper handy, and maybe even a portable charger for your smartphone, just in case. With these thoughtful touches, you're all set to create a stir with your personalized photo booth. So, unleash your creativity, enjoy the moment, and let your smartphone photo printer bring your memories to life!