Join HPRT at ITMA ASIA & CITME 2022: Exploring the Future of Digital Textile Printing
The textile industry is gearing up for one of its most anticipated events: ITMA ASIA & CITME 2023. Slated to unfold from November 19th to 23rd in the vibrant city of Shanghai, HPRT is set to make a grand appearance with its state-of-the-art digital textile printers.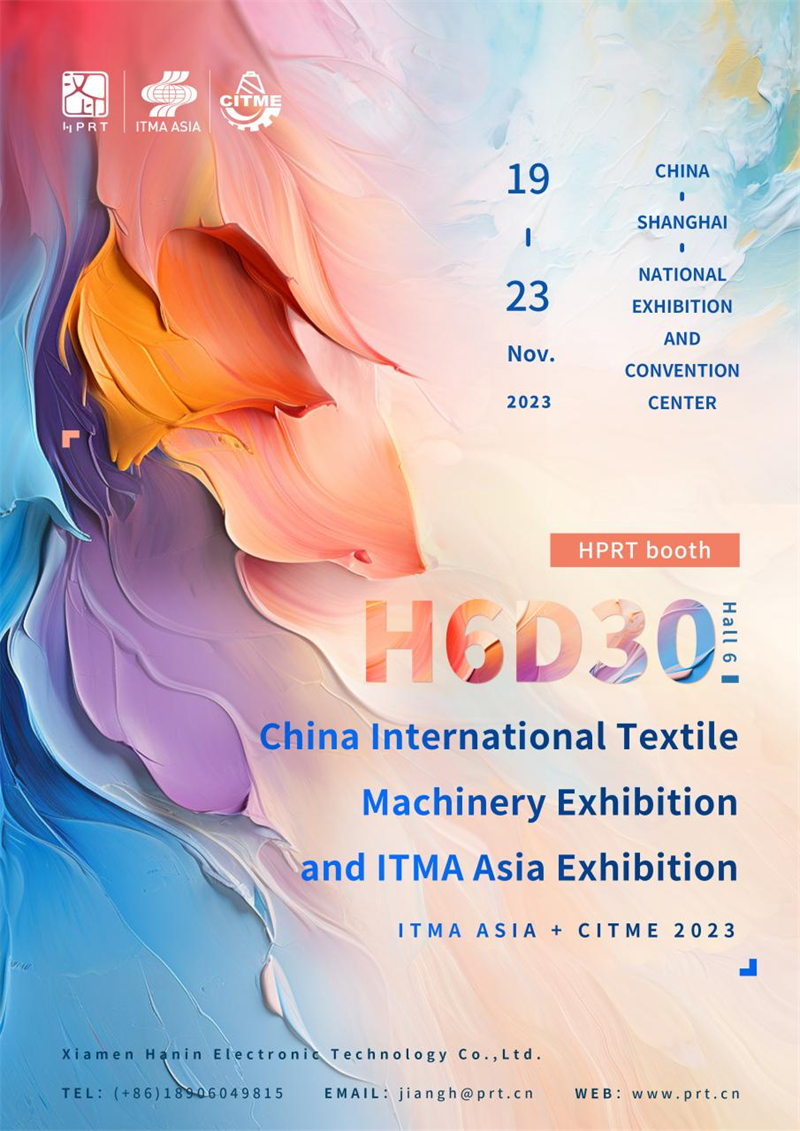 ITMA ASIA & CITME: A Legacy of Innovation
Established in 2008, ITMA ASIA + CITME is a collaboration between the globally recognized ITMA brand and China's leading textile event, CITME, creating the foremost textile machinery exhibition. The primary aim of this collaboration is to foster innovation, encourage sustainable practices, and facilitate global trade in the textile sector. 
It primarily showcases a vast array of textile machinery, from spinning and weaving to dyeing and finishing. The event's magnitude is evident from its extensive display areas, housing hundreds of exhibitors and welcoming thousands of visitors from around the world. Held every two years, it serves as a pivotal platform for unveiling innovations, forging partnerships, and setting industry trends.
The Digital Evolution in Textile Printing
The textile industry's evolution is evident in its swift transition towards sustainable and efficient methodologies, with digital printers playing a pivotal role in this transformation.
For example, artists are now utilizing DTG technology to create limited-edition art prints on non-traditional materials such as canvas shoes and tote bags, transforming everyday items into personalized works of art.
Dye-sublimation digital printers are widely acclaimed for their fine print quality and outstanding durability, and their applications have broken through traditional boundaries. In the field of interior design, dye-sublimation printers are not only used to produce wallpapers with personalized designs but are also applied in home decor, such as creating custom-patterned upholstery fabrics and curtains.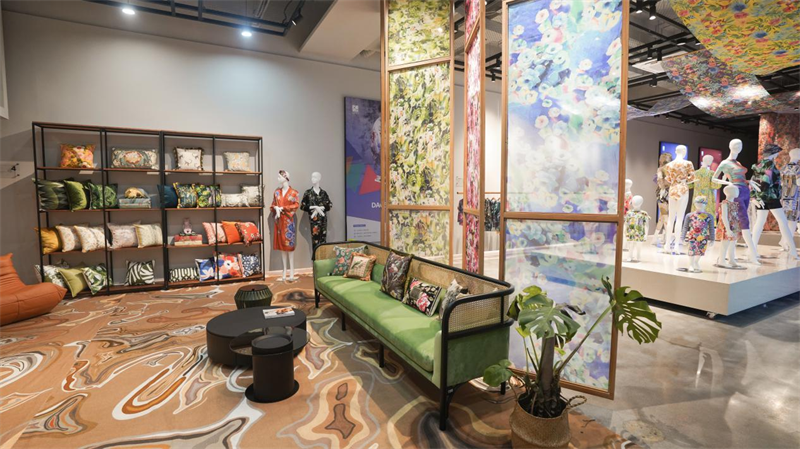 Furthermore, the application of digital textile printing in the fashion industry is becoming increasingly widespread. Designers are leveraging this technology to create iconic patterns on accessories like ties and sneakers, infusing each item with a unique charm. These innovative applications demonstrate the versatility and practicality of dye-sublimation technology, injecting new vitality into traditional industries.
The trend is clear: the future of textile printing is digital, and the industry is rapidly adapting to this change.
HPRT's Pioneering Solutions: The Future of Textile Printing
HPRT, as a reliable supplier of digital fabric printers and high-quality digital printing inks, is dedicated to technological innovation and cutting-edge research and development. We strive not only for high-quality products but also to provide customers with comprehensive printing solutions. 
At HPRT, each technological breakthrough and innovation is aimed at meeting the precise needs of the market, delivering a more efficient, eco-friendly, and personalized printing experience to our users.
At the upcoming ITMA ASIA & CITME 2022 exhibition, HPRT is excited to showcase our latest innovative achievements, including a new dye-sublimation digital textile printer equipped with 24 industrial-grade Kyocera printheads. Additionally, our offerings encompass integrated solutions that merge flat screen printing with digital printing technologies, as well as innovative inline pre-treatment pigment printing solutions.
HPRT's new roll-to-roll digital textile printer features an innovative design with integrated inline pre-treatment printheads. This design allows for simultaneous priming and printing, eliminating the need for separate pre-treatment machines, thus significantly reducing equipment acquisition costs, saving space, and decreasing labor input.
To all fabric manufacturers, apparel and textile processors, and digital printing enthusiasts, we invite you to witness the future of textile printing at HPRT's booth. Located at Hall 6, Booth H6D30, our team of experts will be on hand to demonstrate our latest innovations and answer any queries you might have. The future of textile printing is here, and we are excited to share it with you.