Selected HPRT Printers for QR Codes in 2023
QR codes serve as a gateway to websites, product details, and a plethora of additional data, they have truly revolutionized the way we access information. They offer an efficient way to link the physical world to the digital realm. To create these powerful, scannable symbols, the right tools are necessary – enter the printer for QR codes.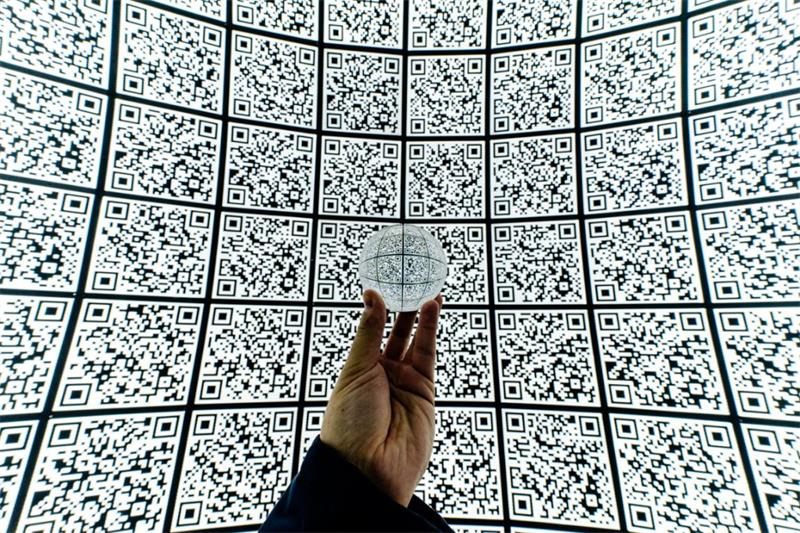 A QR code sticker printer can efficiently print QR codes on labels that stick to almost any surface. A bakery can use this QR code label printer to print QR codes that guide customers to access allergy information about bread through their mobile phones online. Similarly, a library can utilize this QR printer to offer self-service borrowing services to readers. Users simply need to scan the QR code to easily complete the borrowing process.
The possibilities are nearly endless, and the effectiveness of this technology is demonstrated daily across various industries. As an innovative printer manufacturer, HPRT offers high-quality printers for QR codes, each with its distinct features catering to different requirements.
1.HPRT High-Resolution Portable Printer for QR Codes: HM-T260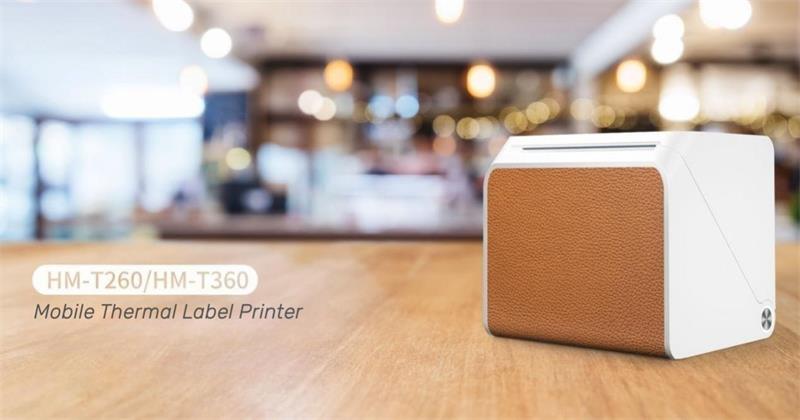 The HM-T260, a 2-inch Bluetooth QR code label maker, is all about precision and mobility. 
With a printing resolution of 300 dpi, it guarantees sharp, accurate QR codes that scanners and consumers can easily read. This printer's standout feature is its Bluetooth connectivity, allowing mobile printing from smartphones. This portable label printer makes it possible for you to print anywhere, even on the go.
Moreover, you can use massive label templates or make custom labels from the HereLabel - a very powerful free label and barcode generator app developed by HPRT. This label editing app allows you to add texts, icons, graphics and any barcode or QR code you like and also provides very practical tools for you to adjust the label layout.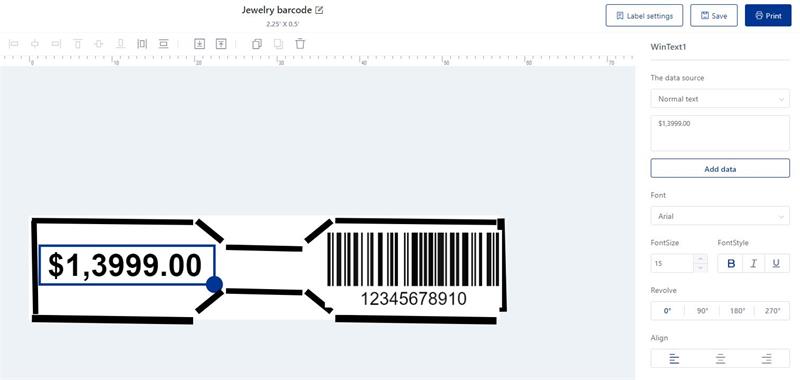 This QR code sticker printer has an incredibly wide range of applications, from jewelry labels and asset management labels to personal storage labels. This is an ideal choice for businesses and individuals that require portability and precision in a compact size.
Printing Technology: Direct Thermal

Connectivity: Bluetooth

Printing Speed: 40mm/s

Resolution: 300 DPI

Max Printing Width: 2 inches (54mm)
2.HPRT Compact Label and Receipt Printer Two-in-one: LPQ80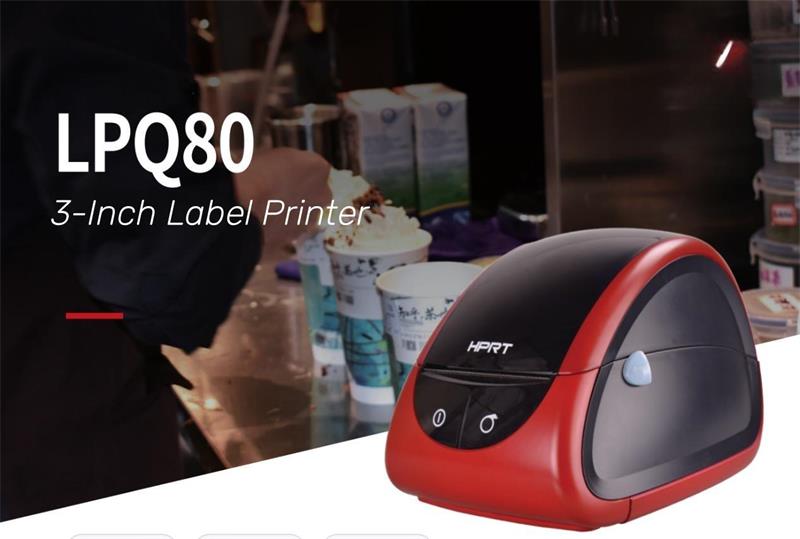 The LPQ80, a 3-inch label printer, combines compactness with versatility. 
Its small size doesn't compromise its capacity to deliver high-quality prints, either as labels or receipts. With its USB connection, it easily integrates into any workstation setup. 
This versatile label printer delivers high performance and reliability for big motor and gear design, and you will be free of maintenance. The HPRT LPQ80 QR printer supports diverse media types, such as fan-fed, roll-fed, die-cut, and continuous labels. 
It can print shipping labels, address labels, price tags, catering receipts, food and drink sticker labels, ideal for small businesses looking for an affordable printer QR code that's compact, easy to use, and versatile in printing capabilities.
Printing Technology: Direct Thermal

Connectivity: USB, Serial Port, Cashbox

Printing Speed: 100mm/s

Resolution: 203 DPI

Max Printing Width: 3 inches (80mm)
3.HPRT 4-Inch Professional Label Printer: HT300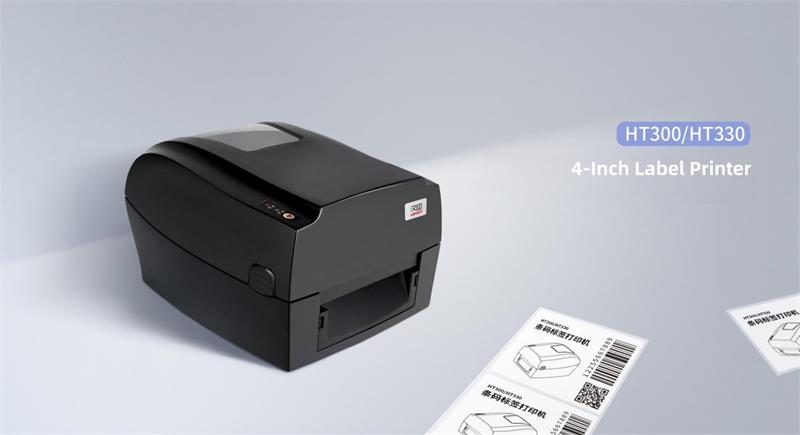 For businesses that need more professional barcode and QR code printing solutions, the HT300, a 4-inch label printer, is the way to go. 
Crafted with an integrated movement design, this printer stands as a testament to long-lasting durability and low-noise operation. 
The HT300 printer, with its impressive label paper storage capacity that accommodates a 300m long ribbon and the largest paper roll width of up to 118mm, is expertly engineered to undertake hefty printing tasks. It negates the need for constant paper replacement, making it a reliable choice for high-volume printing environments. 
It supports a multitude of command sets and is proficient in printing a variety of barcodes, including linear and 2D codes such as Code 128, EAN-13, and QR Codes.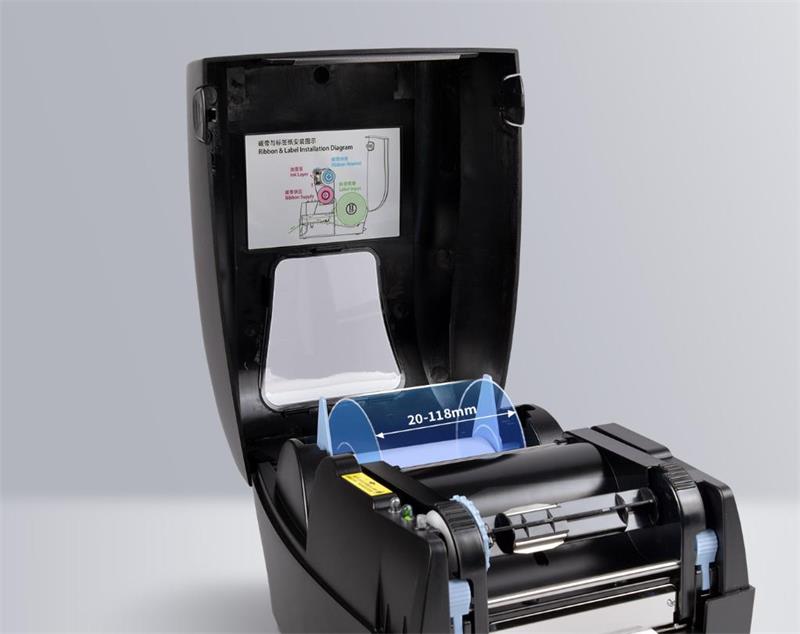 Designed with user-friendliness at its core, the HT300 barcode and QR code printer comes equipped with an automatic paper measuring system that ensures each label is positioned with utmost precision. This results in a consistently error-free printing process and offers a solution that simplifies your tasks while maintaining excellent results.
Flexibility and versatility are synonymous with the HT300 printer. As a master of dual-mode printing, it offers direct thermal printing – rendering carbon ribbon unnecessary – as well as thermal transfer mode. Its printing prowess is not confined to just one type of material. Be it coated paper, sub-silver paper, washable labels, or even robust materials like PET and PVC, this thermal barcode printer can handle it all with ease.
In conclusion, the HT300 printer is an exceptional barcode printer, proficient in high-capacity printing and versatile in media compatibility. It offers professional printing capabilities, making it an ideal choice for sectors such as healthcare, warehousing, shipping, and other industries where high-demand printing is a constant requirement.
Printing Technology: Direct Thermal, Thermal Transfer

Connectivity: USB, Serial Port, Ethernet, Bluetooth (optional)

Printing Speed: 127mm/s

Resolution: 203 DPI

Max Printing Width: 4 inches (108mm)
4.FAQs about Printers for QR Codes 
Still got some questions about QR code printers? We've prepared some common questions and answers that might help clarify things for you.
Q1: Can you print a QR code on a printer?
A: Yes, you can print a QR code on a printer. All you need is to generate the QR code using a QR code generator, save it as an image file, and then print it using your printer, just like you would print any other image.
Q2: Can a label printer print QR codes?
A: Most label printers can print QR codes. So you need to check the printer's capabilities or consult the manufacturer's instructions to confirm whether a specific model can print QR codes.
Q3: How small can a QR code be printed and still work?
A: A QR code can be printed as small as 1 cm x 1 cm (0.4 in x 0.4 in) and still work, provided the scanner is high quality. However, for the best results, it's often recommended to print the QR code at least 2 cm x 2 cm (0.8 in x 0.8 in). Remember, the size may also depend on the amount of data stored in the QR code. More data might require a larger size to ensure readability.
Q4: Can I generate a QR code for free?
A: Yes, you can generate a QR code for free. There are many online QR code generators that allow you to create a QR code at no cost. You just input the information you want the QR code to contain, and the generator creates the code for you.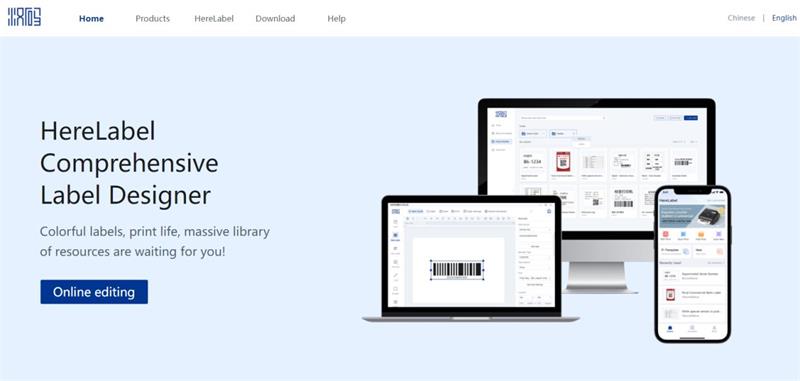 Q5: What format is best for printing QR codes?
A: The best format for printing a QR code is usually a high-resolution vector format such as EPS or SVG. These formats do not lose quality when resized, which makes them ideal for printing. However, high-resolution PNG or JPG formats can also work well for smaller prints. Always ensure your QR code is clear and sharp to maintain its readability.
So, whether you're a small-scale entrepreneur in search of a compact printer for QR codes, or a large enterprise with substantial printing needs, HPRT offers a solution that fits. Choose one from the HPRT printers for QR codes, which is tailored to your requirements, and witness your business grow.