2023 HPRT New Arrivial | Instant Photo Camera Printer Z1
The charm of instant photography began with the Polaroid, a device that combined the magic of photography with the thrill of immediate gratification. This innovative fusion set the stage for a new wave in the realm of photography, leading to the development of cutting-edge devices like the Z1 Instant Photo Camera Printer that now define the modern experience of capturing and holding memories in an instant.
Why The Z1 Instant Photo Camera Printer?
HPRT, a trustworthy manufacturer in the realm of printing devices and a notable contributor to the development of color photo printers, is consistently striving for innovation and enhancement. The company's new product, the Z1 Instant Photo Camera Printer, is testament to its commitment to excellence and innovation. 
Lauded for its exceptional shooting experience and superior printing results, the Z1 has been honored with prestigious design awards such as the "Red Dot Best Design Award" from Germany, the "IDEA Design Award" from the USA, and the "Good Design Award" from Japan. As such, it's no surprise that the Z1 is rapidly becoming a new trendsetter in the world of instant photography.
At a glance:
Use Zink (Zero Ink) Printing Technology: print directly using Zink photo paper, no ribbons needed.

2.8-Inch Full-View Screen: Enjoy clear imaging and precise framing.

8-Setting Filter Knob: Switch between various filters for a playful, diverse photo experience.

Edit and Preview Function Before Printing: Preview before you print, ensuring every sheet counts.

Autofocus: Comes with an autofocus camera, perfect for capturing scenes at various distances.

Soft Light Supplementary Ring Light & Flash Aids: Fear no darkness, capture crisp images.

Bluetooth Connectivity: Supports mobile APP operations with stable Bluetooth 5.2 connectivity
Next, we will have a comprehensive understanding of the HPRT Z1 photo printer through the following hot questions.
Q1: What makes the Z1 Instant Photo Camera Printer different from old instant cameras?
A: The Z1 uses advanced ZINK imaging technology to create vibrant color photos, a huge leap from the silver halide technology of old instant cameras. With quick printing and cost-effective consumables, the Z1 brings you the charm of an old instant camera but with advanced technology and affordability.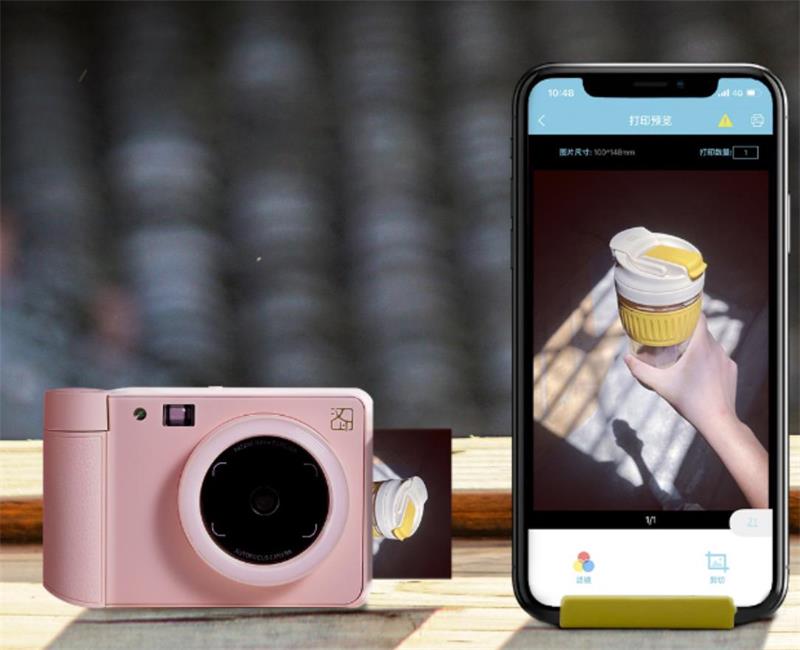 Q2: Is the Z1 Instant Photo Camera Printer the best instant camera for weddings?
A: Absolutely! The Z1 comes with a 2.8-inch full-view screen for a clear imaging experience. The 8-setting filter knob allows you to become a master photographer, making it an ideal instant camera for weddings. Its ability to accurately autofocus at various shooting distances, along with a high-quality CMOS sensor, ensures every memorable moment is captured perfectly.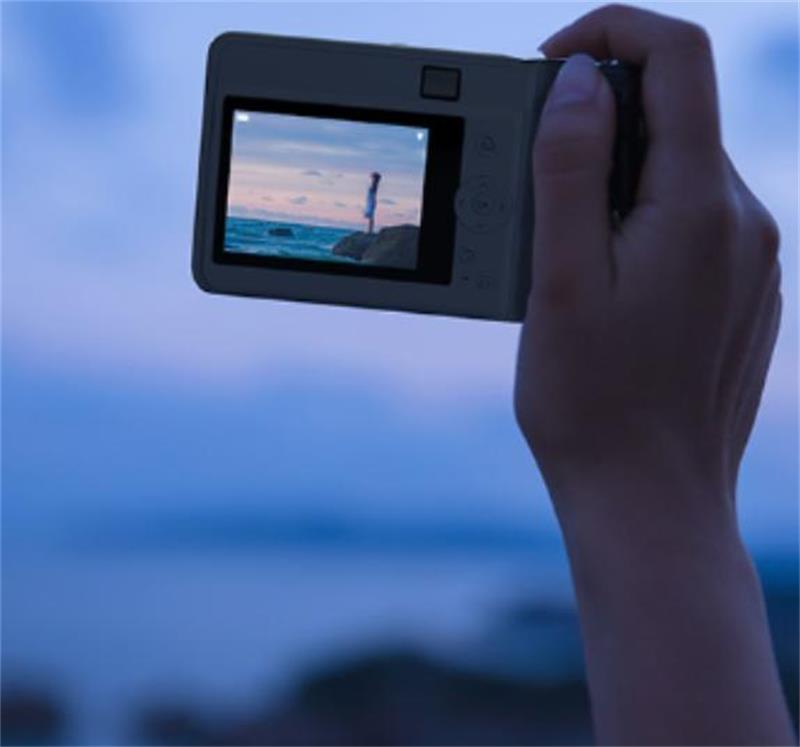 Q3: Does the Z1 Instant Photo Camera Printer work in the dark?
A: Yes, even in low light conditions, the Z1's soft light supplementary ring light ensures clear, bright images. The flash aids in capturing stunning photos, even in the dark. Additionally, the Z1 allows you to edit, adjust colors and preview before printing, making it a versatile instant camera.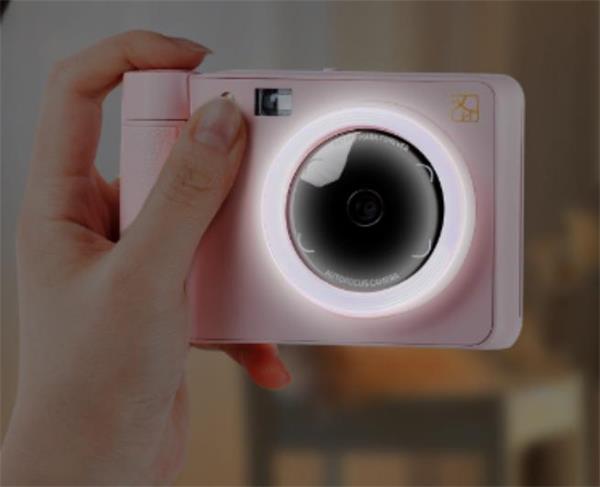 Q4: What scenarios are best suited for the Z1 Instant Photo Camera Printer?
A: Whether you're documenting everyday life, traveling, or at a party, the Z1 is your perfect companion. The printed photos come with an adhesive back, making them ideal for DIY scrapbooks, photo walls and other applications.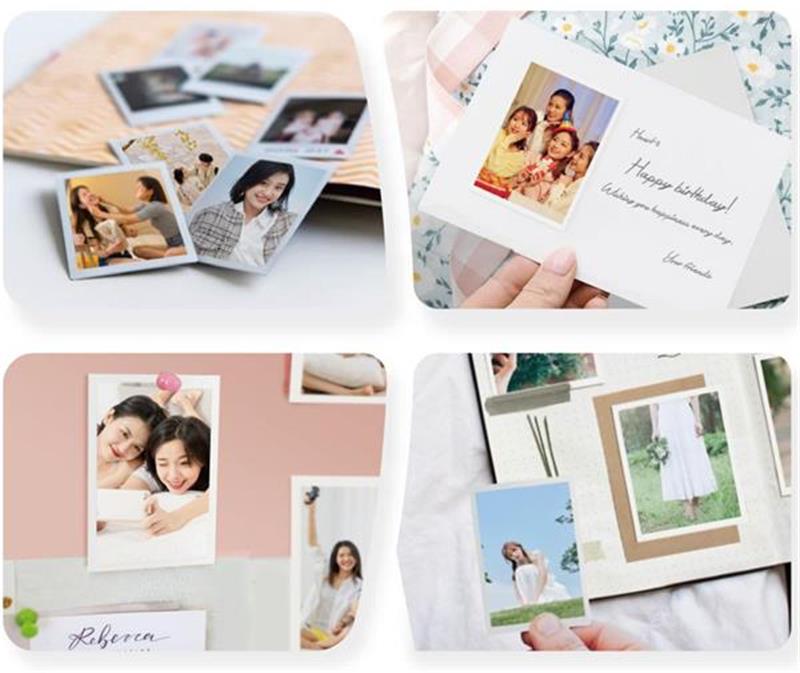 Q5: What other features does the Z1 Instant Photo Camera Printer offer?
A: This point-and-shoot camera Z1 can also connect to your phone via Bluetooth 5.2. Using the HPRT HeyPhoto app, you can easily edit and print photos from your phone's gallery. Additionally, 
Q6: What color are avaiable for the Z1 Instant Photo Camera Printer ?
A: Currently, the Z1 camera with printer is available in two colors: instant camera pink and blue. This portable printer with camera is compact enough to be easily carried around in your bag. Its retro design and matte texture give it a high-end look, allowing you to print anytime, anywhere you desire.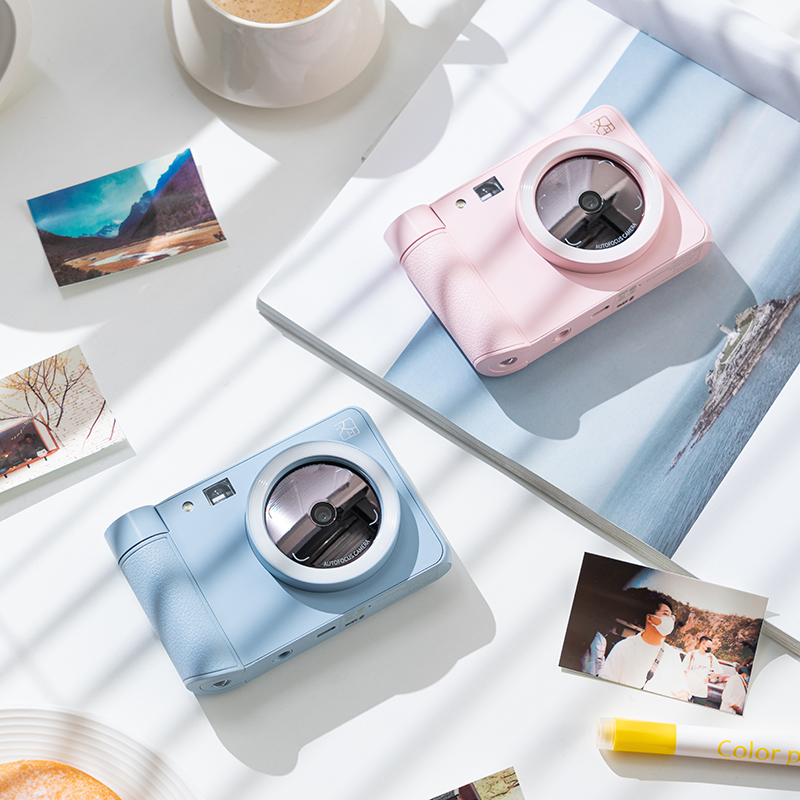 How to Maximize Your Z1 Experience
The key to getting the most out of your Z1 lies in exploration. Try out different lighting conditions, play around with the editing features, and experiment with various subjects. Don't forget to take care of your device. To ensure its longevity, Please make sure the camera does not get dusty. Do not overload the printer's photo paper compartment; it is advisable to load approximately 5 sheets at a time.
The HPRT Z1 Instant Photo Camera Printer brings back the joy of physical photos, making it an ideal instant camera gift set or even a fun pink instant camera for those with a love for vibrant gadgets. Offering the charm of instant photos with the convenience and quality of modern technology, the Z1 truly is a delightful fusion of the old and new. Choosing the Z1, whether as the ideal photo device for weddings or to make your travel memories more vivid, it will continually capture your beauty!