Printing Wedding Photos: Online or at Home with a Photo Printer?
The ritualistic moments in life hold immense importance. Flipping through a beautifully crafted wedding album with your loved one, reliving the magical moments that marked your special day, is an experience beyond words. But how do you transform those digital wedding photos into tangible prints? Buying a photo printer or print online? Join us as we navigate through the best ways to print wedding photos, guiding you towards the perfect printing "path" that suits you.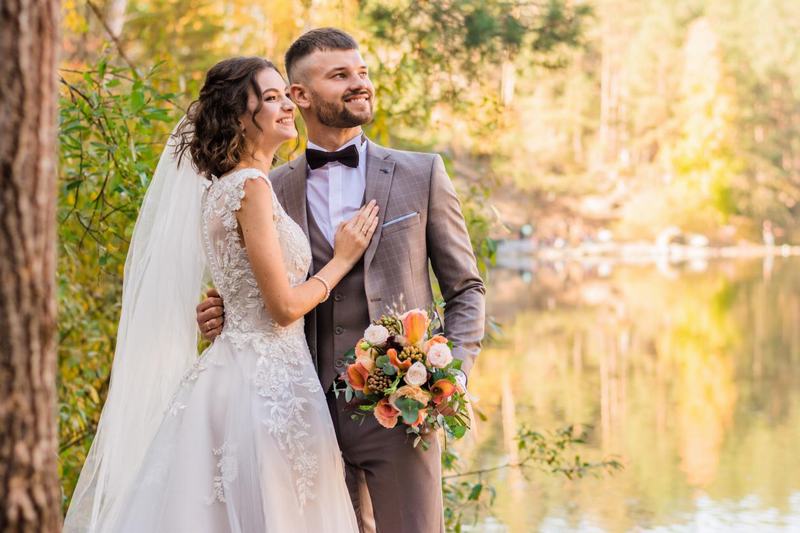 Where to Print Wedding Photos?
a) Online Photo Printing
In this era of internet prosperity and online shopping, we've grown accustomed to acquiring various goods and services online. Today, online photo printing has made it easy to transform cherished digital photos into physical pieces, preserving our precious memories.
The online photo printing market is competitive, providing a diverse array of choices. Various online platforms such as Mpix, Shutterfly, Snapfish, and others offer high-quality photo printing and personalized services. If you're after top-tier image quality, consider entrusting your wedding photos to these professional photo labs.
Mpix is a highly acclaimed photo printing platform, famous for its exceptional print quality and dedication to preserving memories. They employ advanced printing equipment and precise color management to ensure images display vibrant colors and clear details. 
Mpix offers a variety of print sizes, from standard 5x7 inches, 8x10 inches to larger wall sizes like 11x14 inches, 16x20 inches. In addition, they offer various print material options, including traditional photo paper, canvas prints, and metal prints to meet different styles and personal preferences.
Another noteworthy online photo printing platform is Snapfish. Known for its high cost-performance ratio, Snapfish not only provides a web-based service but also an excellent mobile app for photo printing. 
Users can place orders, upload photos, and manage their orders all from their mobile devices. Snapfish's online printing process is simple and intuitive, offering a variety of templates and style options, such as adding text, choosing different backgrounds and layouts, allowing users to customize unique DIY wedding photos according to their personal preferences and creative ideas. 
Moreover, Snapfish is competitively priced and often offers discounts and promotions, enabling users to print beautiful wedding photos or directly customize personalized albums at a more affordable price.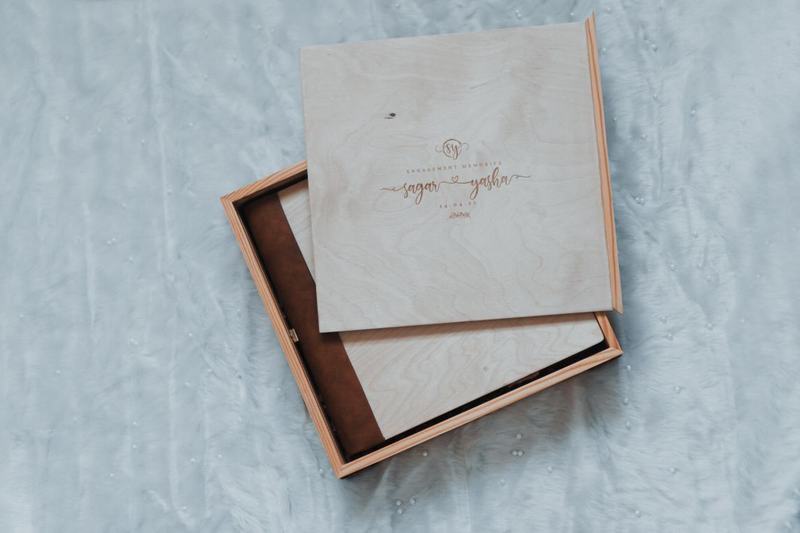 b) Print Wedding Photos at Home (DIY options)
Printing wedding photos at home is a flexible and convenient option. It allows you to participate in the printing process in the comfort of your home while enjoying the freedom of creation. 
Today, more and more people prefer to DIY wedding albums in sizes like 4x6 inches, 5x7 inches. Choose a high-performance small home photo printer, and you can easily print the photos you want, while also choosing various frames and decoration styles to suit your preferences.
The HPRT photo printer CP4000 is a good choice for wedding photo printer. This home photo printer is compact and portable, supporting various connection methods.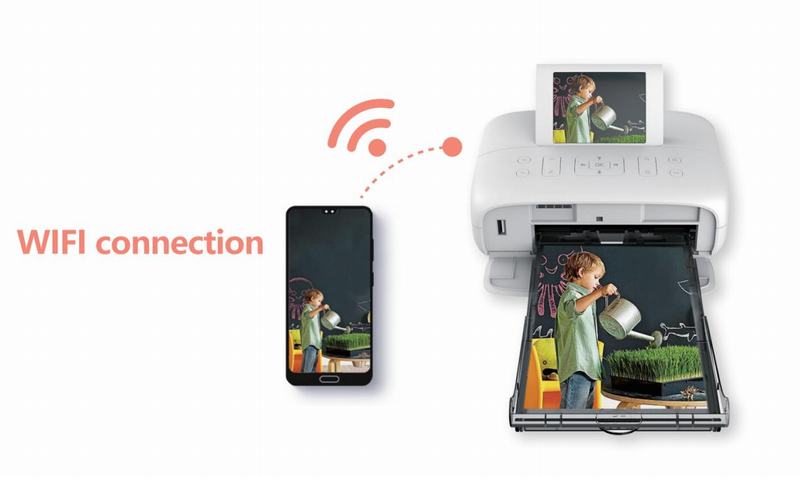 Besides traditional USB data connection, it also supports Wi-Fi wireless connection, allowing you to print photos directly from your phone. In addition, it supports SD card and USB stick connections, which is very convenient for those who have saved a large number of wedding photos on their USB stick.
This photo printer comes with an LCD display, allowing users to adjust image printing color, skin correction, etc., directly via the buttons, which is intuitive and convenient. 
The HPRT CP4000 uses dye-sublimation printing technology, producing photos that reproduce the original colors, vivid details, and automatically covers the photo with a film. This feature provides dust, water, and fade resistance, eliminating the need for plastic coating, and can be preserved for a long time.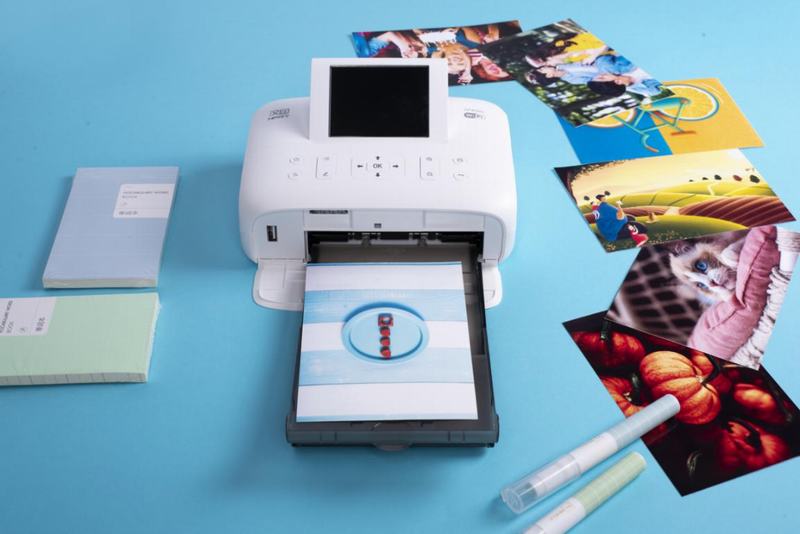 Moreover, it can be used in conjunction with the HeyPhoto app developed by HPRT, providing various DIY creative design options for your wedding photos, such as photo collage, adding frames, filters, and text. 
This 4x6 photo printer is also available for ID photo prints including 2x2 photo prints. This convenience allows you to print ID photos right at home, eliminating the need to go out.
Moreover, this compact dye-sublimation photo printer is affordable, making it an ideal choice for those who are budget-conscious. It is an excellent choice for those who love to capture and enjoy the fun of printing beautiful moments. With this wedding album printer, you can effortlessly DIY your photos hassle-free.
Choosing the Best Way to Print Wedding Photos
Based on the different options for printing wedding photos mentioned above, you need to consider several important factors:
a) Budget and Cost: First, you have to consider your budget. Some high-end online photo labs provide high-quality print services, but the prices may be on the higher side. Home printing can be more economical, especially suitable for limited budgets and smaller photo sizes.
b) Print Quality: If you strive for perfection in print quality and want to display the texture of the wedding dress and the details of the flowers in high definition and color fidelity, without a doubt, professional photo labs should be your top choice. 
However, if your photos are for display on a photo stand or in a photo album, the output from a small dye-sublimation photo printer is also satisfying. They can produce bright, richly detailed photos, sufficient to meet your needs.
c) Print Size and Effect: If you want large format prints to hang on the wall, like 16x20 inches, or try some non-traditional print materials, such as artistic canvas wedding photos, you need to seek specialized online platforms. 
These online photo print merchants usually provide various sizes and surface treatment options, including glossy, matte, and sandblasted treatments, allowing you to achieve unique photo print effects and present your wedding photos in the best visual effect and appreciation value.
It's worth mentioning that standard sizes such as 4x6 inches are currently very popular for wedding photo prints. These size photos are relatively low cost and widely used for framing, albums, and displays. Also, this size is easy to carry and share, suitable for personal collection or as a convenient gift for friends and family.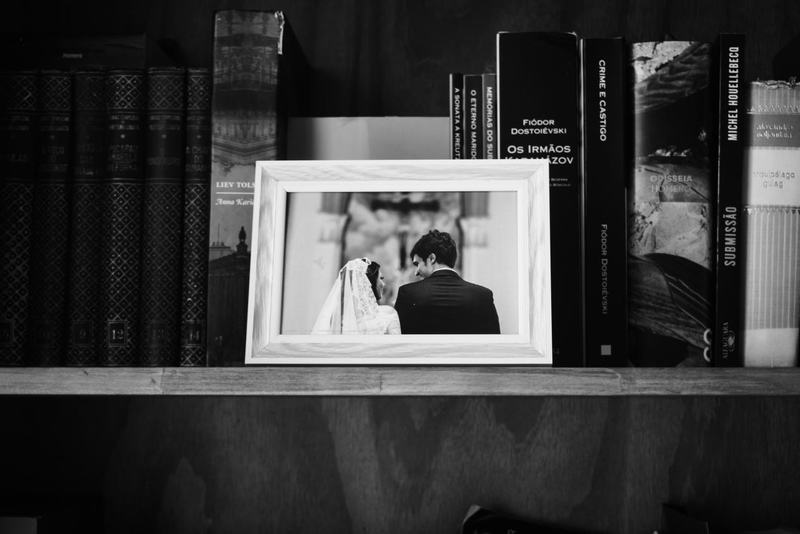 There are many small photo printers on the market, such as the HPRT photo printer CP4000L, that support 4x6 inch photo printing. This allows you to print your own wedding photos right at home. After printing, you can arrange these pictures in an album. To make it even more special, you can embellish the photos with heartfelt captions and a variety of fun stickers, creating a unique wedding photo album. This personalized keepsake will no doubt become a cherished memento!
d) Time and Urgency: Make choices based on your time and urgency needs. Photo printing services online provide convenient print options, upload photos, choose sizes and materials, and then receive exquisite prints in a few days, like Snapfish, where the time from order submission to receipt of prints generally takes 3 to 7 business days. Of course, this also depends on your delivery options.
If you're in a rush to make a wedding album or want to print wedding photos for framing, home printing might be faster. Although this means you need to invest more time and energy, you can control the entire printing process more flexibly to ensure the final result meets your expectations.
Therefore, when choosing how to print wedding photos, consider the above factors comprehensively. If you pursue superior quality, need to print large-size photos, professional photo labs are ideal. For a large number of large wedding photos, finding the right online photo printing platform is more economical. If the photo size is smaller and you want to do more design, consider buying a small photo printer for DIY creation. In terms of convenience, if time is pressing, home printing may be quicker.
How to Protect and Preserve Wedding Photos Prints?
Online print vendors often apply surface treatments to the printed wedding photos. These include automatic lamination, dustproof, and waterproof coatings. Such surface treatments protect the photos from fingerprints, water droplets, or other external factors, enhancing the photo's durability and color stability.
Similarly, home photo printers like the HPRT CP4000 utilize automatic photo lamination technology to effectively protect photos from environmental damage. But how do we properly store photos that already have a "protective layer"?
Depending on the different use cases for wedding photos, we can take some measures to extend their lifespan.
a) Wall-mounted Wedding Photos: If you plan to display your wedding photos on the wall, you need to choose the appropriate picture frames or mounting techniques to protect the photos from damage. Opt for high-quality frames and materials that effectively prevent dust, light, and humidity from harming the photos. Also, hang the photo in a place that avoids direct sunlight to prevent color fading and light-induced damage.
b) Tabletop Display: If you choose to display your wedding photos on a tabletop, you can use clear picture frames or photo stands to protect the photo and prevent scratching and bending. Regularly clean the dust off the tabletop and the photo's surface to keep the photo clean and bright.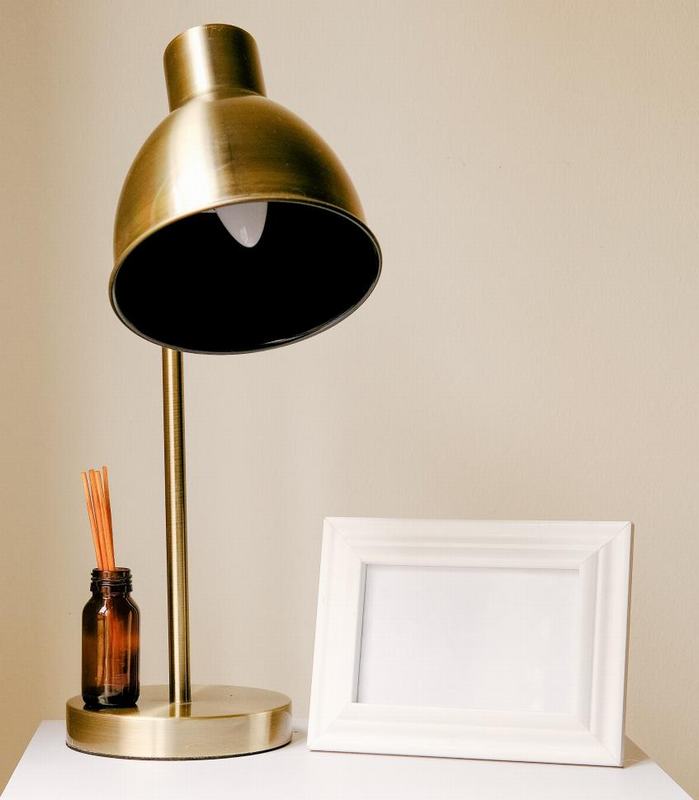 c) Album Photos: If you store your wedding photos in an album, choose albums and frames without acidic substances. Avoid materials containing acidic components to prevent the photo from yellowing or fading due to contact with acidic substances. 
Place desiccants or moisture-proof paper in the album to control humidity and maintain a dry environment inside the album. Avoid exposing the album to direct sunlight or a damp environment for a long time to prolong the durability of your wedding photos.
In closing, whether you prefer online services or choose to print wedding photos at home using a HPRT CP4000 printer, it's vital to select the approach that best serves your needs. These physical prints offer a unique, enduring connection to your precious memories that digital images simply can't replicate.