Insights from Dye Sublimation Printer Manufacturer: Sublimation vs Screen Printing
Dye sublimation printing is replacing traditional methods in many industries. It is the same with the textile printing business. A report by the World Textile Information Network reveals that the inventory of dye-sublimation printing equipment in China stood at 37,700 in 2021, accounting for an amazing 90% of the total number of digital printing equipment in China. This number is expected to soar in the future, presenting a lucrative opportunity for many powerful Chinese dye sublimation printer manufacturers, including HPRT, who are working hard to develop new printers to cater to the demands of their customers.
Digital printing offers cost-efficiency, the possibility of customized designs, and more flexibility than the conventional screen printing method. When it comes to digital printing, your first thought is most likely about dtg (direct-to-garment) printing, which delivers a variety of patterns on T-shirts, very appealing to young people. However, as a branch of digital textile printing technologies, dye sub printing is also widely used in the textile industry. Here we will let you get a deep understanding of it by comparison with the conventional textile printing technique - screen printing.
What is dye-sublimation printing?
According to Wikipedia, dye-sublimation printing (or dye-sub printing) is a digital computer printing technique that uses heat to transfer dye onto materials such as plastic, card, paper, or fabric. The dyes or ink is heat sensitive, when heat and pressure are added, they would turn into gas, then penetrate the surface of the transferred fabric. Through this technique, dye adheres to your substrate permanently and the images on the fabric don't fade or crack easily – even after times of washing.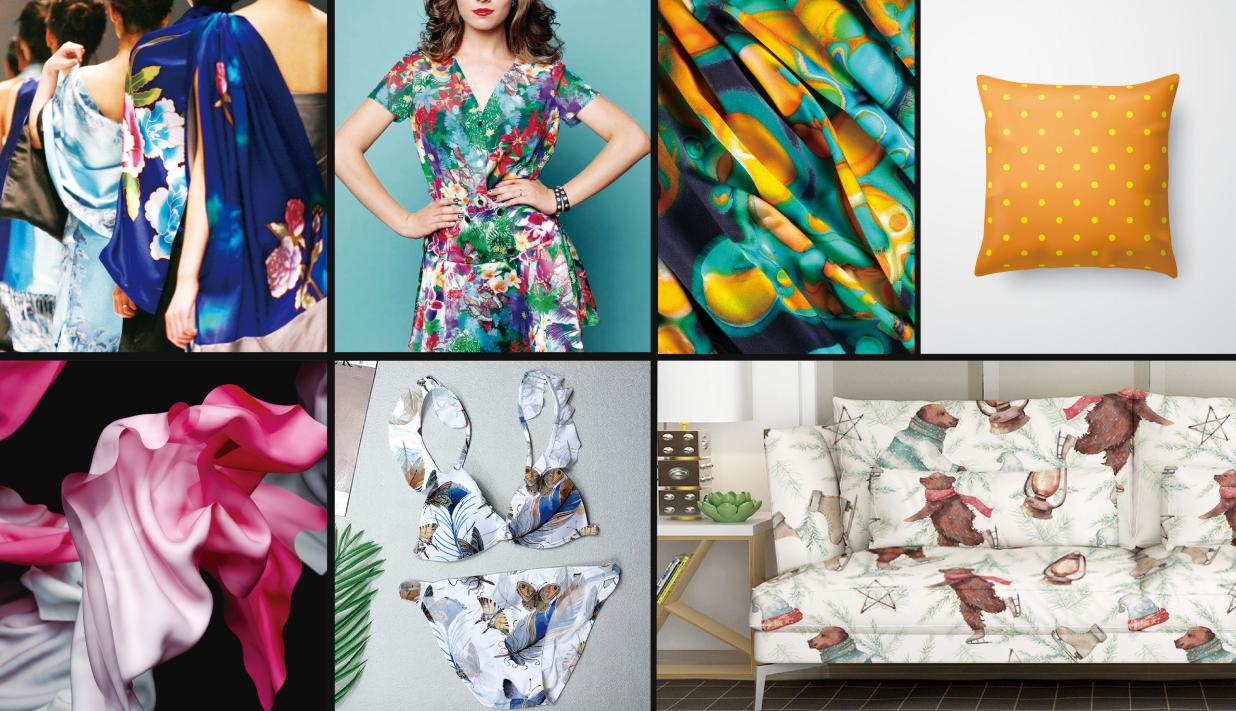 It is mainly used on polyester and acetate fibers in textile printing. Some people may be confused by the differences between traditional screen printing and dye sublimation printing since they have many similarities in the use of fabric types and scope of application. Next, we will explore them one by one.
Advantages of dye-sublimation printing: views from dye sublimation printer manufacturers
1.More patterns and colors 
There is a typical commonality among different digital printing techniques, that is the ability to produce all sorts of patterns. However, screen printing requires each color to have a separate screen, more colors mean more labor-intensive and expensive. Moreover, digital printing including sublimation can offer customized images with complex patterns and tonal transitions between the colors that screen printing can not do.
2.Better feel
The comfort of clothing is a matter of concern for designers. Nowadays, outstanding printer manufacturers provide strong dye-sublimation printers to achieve this goal.
Unlike screen printing, which generally leads to thick ink layers and poor breathability, dye sub technique allows the fabric to breathe and absorb moisture, making it comfortable for the wearer.
3.Fast turnaround time
The setup time for screen printing and dye sublimation rests on the type of design. Overall, screen printing needs a lot of setup time because each color in the design has its screen. It will be time-consuming and laborious to prepare these screens if a design involves many colors. 
By contrast, dye sublimation is relatively fast and able to print complex images at once. So it's easy for it to meet the tight deadline, especially in the fast fashioned garment industry. As a result, dye-sublimation printing is ideal for small-batch on-demand orders.
4.Eco-friendliness
Thanks to its process, nearly no dye will get into the water. Sublimation inkjet printer suppliers can claim that dye sublimation printing is an environmentally friendly and sustainable printing method since it uses less water and produces fewer pollutants.
Benefits of screen printing - views from screen printing factories
1.More cost-effective in massive production 
Since screen printing needs relatively more time and cost in the setup stage, it is more cost-efficient for large-scale orders. 
2.Easier to print on special garments
It is hard to find a printing method as versatile as screen printing. It can be done on nearly any surface no matter it is fabric, wood, plastic or even metal.
Which is better?
You should consider many factors when selecting the right printing technique and printers. 
1.Print quality & complexity
2.Durability
3.Fabrics and materials
4.Cost efficiency
5.Eco-friendliness
Screen printing brings in excellent print quality with vibrant and sharp colors. It is ideal for designs that involve one or a few colors, such as texts and logos. The sublimation technique similarly produces good print quality with vivid and sharp colors. However, it allows for the detailed printing of designs with multiple colors, including photos, which screen printing can not do.
In screen printing, the ink remains on top of the material. As a result, the more colors printed, the thicker the print is. The ink has a high possibility of cracking and peeling, and the color may fade after several washes. But sublimation has good durability since the color embeds into fabric fibers during the heat-based process, which is more durable than screen printing.
The screen printing technique is best used on cotton fabrics as the ink adheres better to the fabric fibers. However, sublimation printing is suitable for use with fabrics with a high percentage of polyesters. 
Screen printing is a better choice for producing bulk orders due to the high setup costs being spread across a larger quantity, resulting in a lower unit cost. And sublimation printing can be used for small or bulk orders with customized patterns and designs.
Regarding environmental issues, sublimation printing conquers screen printing since it uses non-toxic sublimation ink for printing, and produces fewer pollutants. By contrast, traditional screen printing generally uses toxic inks, although it does have a choice to use water-based inks which are relatively costly.
Through the comparisons above, you must get a better understanding of dye-sublimation printing. Next we will present to you a notable Chinese printer manufacturer - HPRT.
China professional dye-sublimation printer manufacturer - HPRT
HPRT, is one of the leading suppliers specialized in designing and manufacturing various types of printers, such as POS printers, mobile printers, label printers, and digital textile printers. HPRT has an experienced and innovative R&D team, that continues to develop and improve products to satisfy rapidly changing market demands. 
HPRT, a strong printer manufacturer, offers you one-stop printer solution. It provides diversified types of printers for different scenes. From portable mobile printers for businessmen on the travel to stylish household homework printers for your children, from handy shipping label printers for couriers on the move to smart thermal POS printers for cashiers, HPRT is always working hard to meet the needs of customers in every aspect.
In the textile printing industry, HPRT intensified efforts to research and develop digital textile printers and has introduced a series of high-quality printers as a response to market needs. 
Next, we will present to you one of them - the HPRT DA182T Plus dye-sublimation printer.
High-speed dye-sublimation printer HPRT DA182T Plus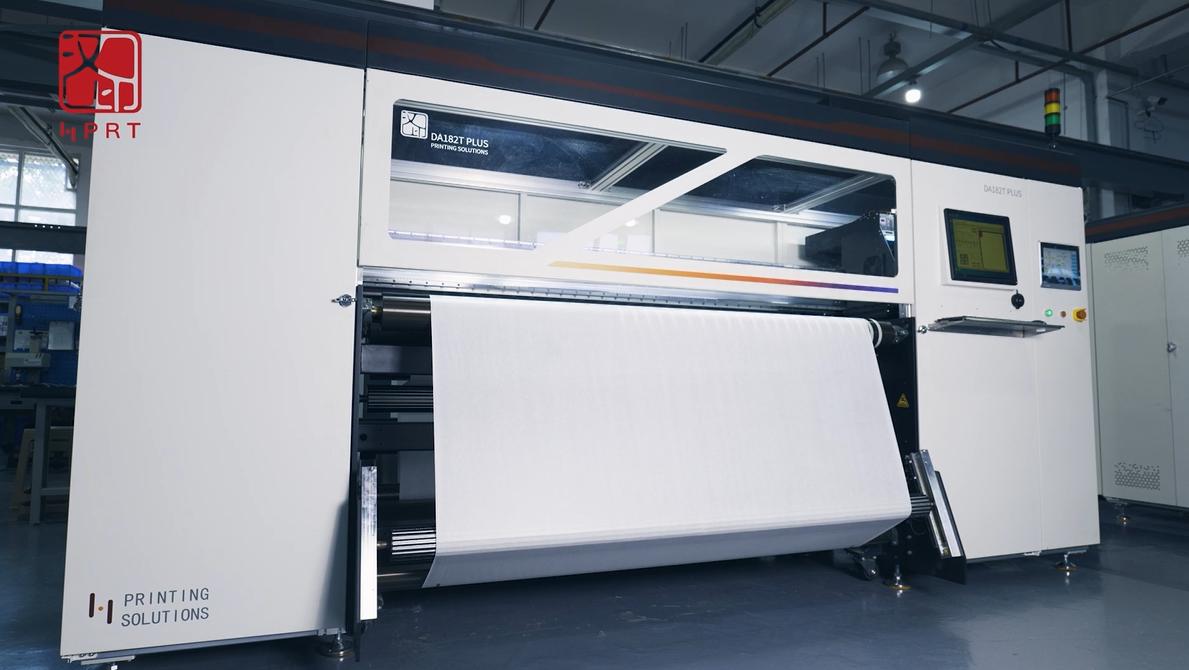 √High speed
√High-definition output
√High intelligence
√Easy operation & maintenance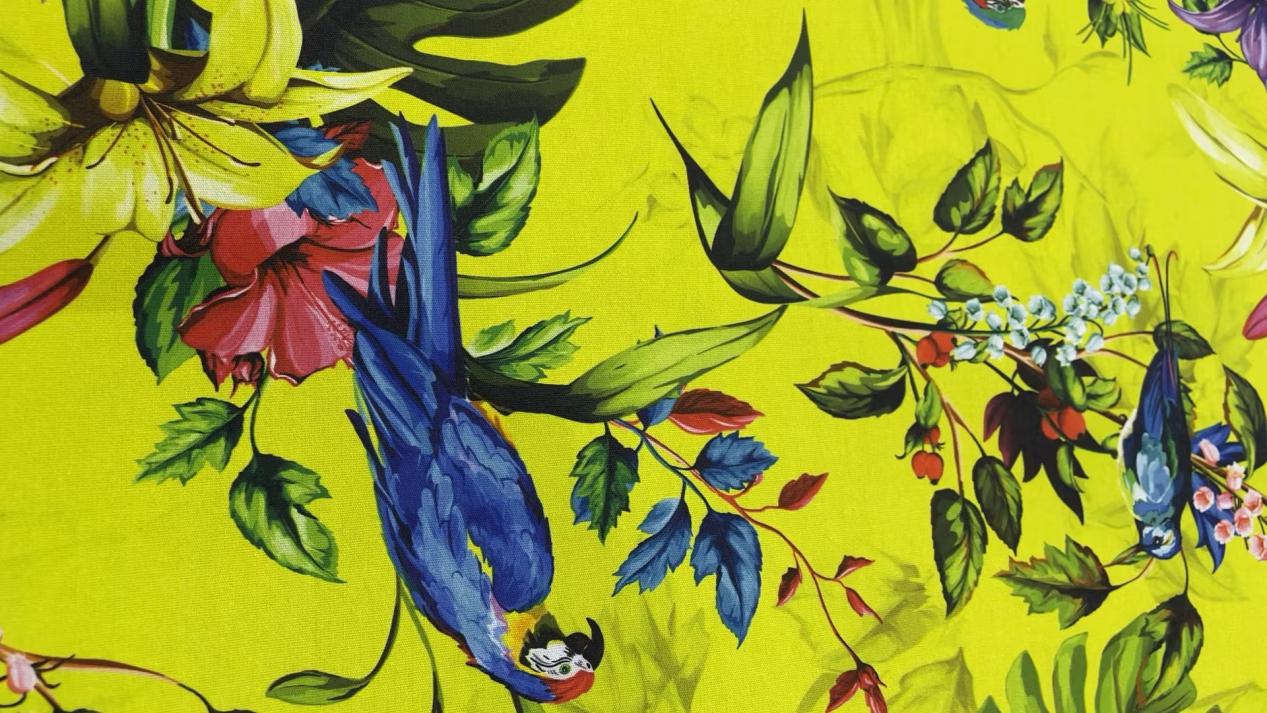 The HPRT DA182T Plus adopts 8 Kyocera industrial-grade print heads, delivering a high speed of up to 650 square meters per hour. By maximizing the productivity of the print head through the special combination and the control system, the HPRT DA182T improves the printing efficiency in an all-around way. Premium print heads also bring in superb images and high-definition details. Please watch the video below and get to know how it works. 
Featuring multiple high-intelligence systems, the HPRT DA182T Plus can achieve automatic cleaning and moisturizing. Furthermore, the risk of print head blockage will be reduced through these systems, improving the output stability of the equipment.
In addition, the large-capacity floor-mounted ink supply system can greatly reduce the ink replacement frequency and can support a minimum of 31g/㎡ of thin paper printing, which helps reduce material loss and cut printing costs, from proofing to mass production.
Conclusion
Textile and print design is facing a new era as more and more prints and patterns become available with the help of digital textile printing techniques. HPRT, a professional Chinese printer company, will always be trying to provide more high-quality and smarter digital printers to satisfy the demanding of customers through continuous development and improvement.