HPRT, Your One-Stop Portable Printer Solution Supplier
HPRT is a high-tech enterprise focusing on the thermal printing field, integrating R&D, production, and sales. And HPRT has accumulated lots of research and experience in the portable printing field. 
As early as 2009, HPRT released the MPT series portable A4 printers, and now HPRT has a complete line of portable printers, mainly including portable A4 printers, portable receipt printers, portable barcode printers, mobile label printers, and portable photo printers. 
HPRT's mobile printers are not only widely used in catering, retail, logistics, clothing, medical, and other commercial and industrial fields, but also in study, office, home, etc., truly entered people's lives.
Portable A4 Printer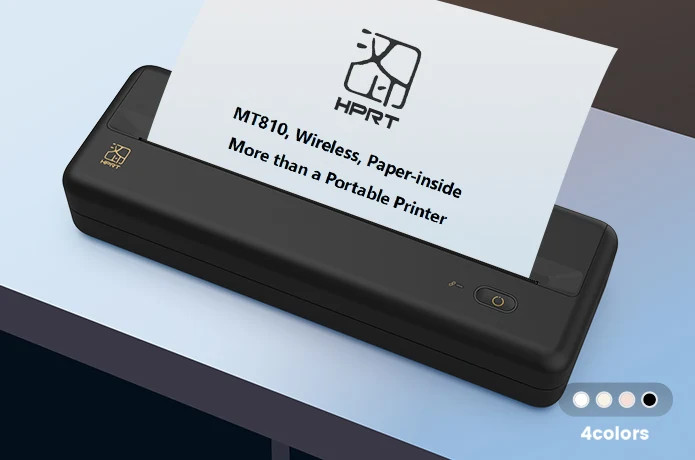 In recent years, because of the COVID-19 epidemic, online education and office have become a common mode under the new situation. When working and studying online, we are always exposed to various digital materials. It is undeniable that digital materials are indeed easier to consult at any time, but the results of many scientific pieces of research have shown that reading paper materials can stimulate the brain to extract information and deepen understanding and memory. Therefore, if you need to improve your learning efficiency, paper materials would be more helpful. In the workplace, paper agreements, contracts, etc. are also more formal than digital ones.
Under this situation, both students and businessmen need to print a variety of documents. But traditional printers are bulky and need to be plugged in, making them inconvenient to carry around and print anytime, At this point, a lightweight, portable A4 printer can help you solve many problems!
In order to meet the portable printing needs of students and businessmen, HPRT has launched the small, lightweight, and portable A4 printers MT800, MT800Q, and MT810. Users only need to download the "HiPrint" APP, then they can connect the mobile phone and the printer via Bluetooth, and edit the printing content.
Portable Receipt Printer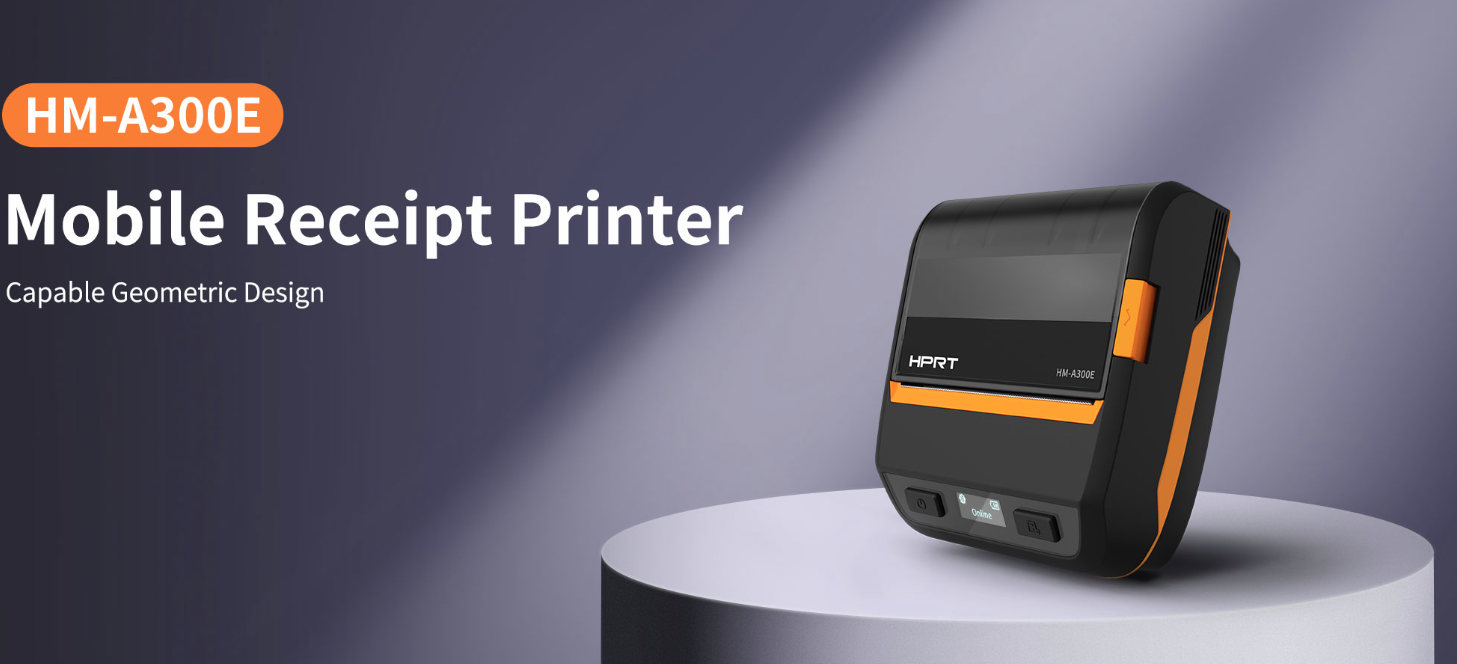 The retail, supermarket, e-commerce or logistics and transportation industry requires heavy printing for receipts, tickets, orders. Especially for those who work in the express logistics industry, the work of picking up, sending, and sorting packages seems simple, but it is not easy. Door-to-door delivery and pick-up often require traveling around, which is time-consuming and labor-intensive; handwritten receipts are easily blurred after a long time, resulting in missing information and affecting the delivery; desktop printers are too bulky and not convenient for express men to carry with them. 
In response to the above problems, HPRT has specially designed a series of compact and lightweight portable Bluetooth thermal receipt printers such as HM-A300E, A400, HM-T3 Pro, which can print anytime and anywhere without cables. HPRT Bluetooth mobile printer has good anti-drop performance, which can meet the real-time receipts printing needs of staffs work in logistics, transportation and other harsh working environments. Mobile printers plays a big role in improving logistics efficiency, so that parcels "do not get lost"! 
Portable Barcode Printer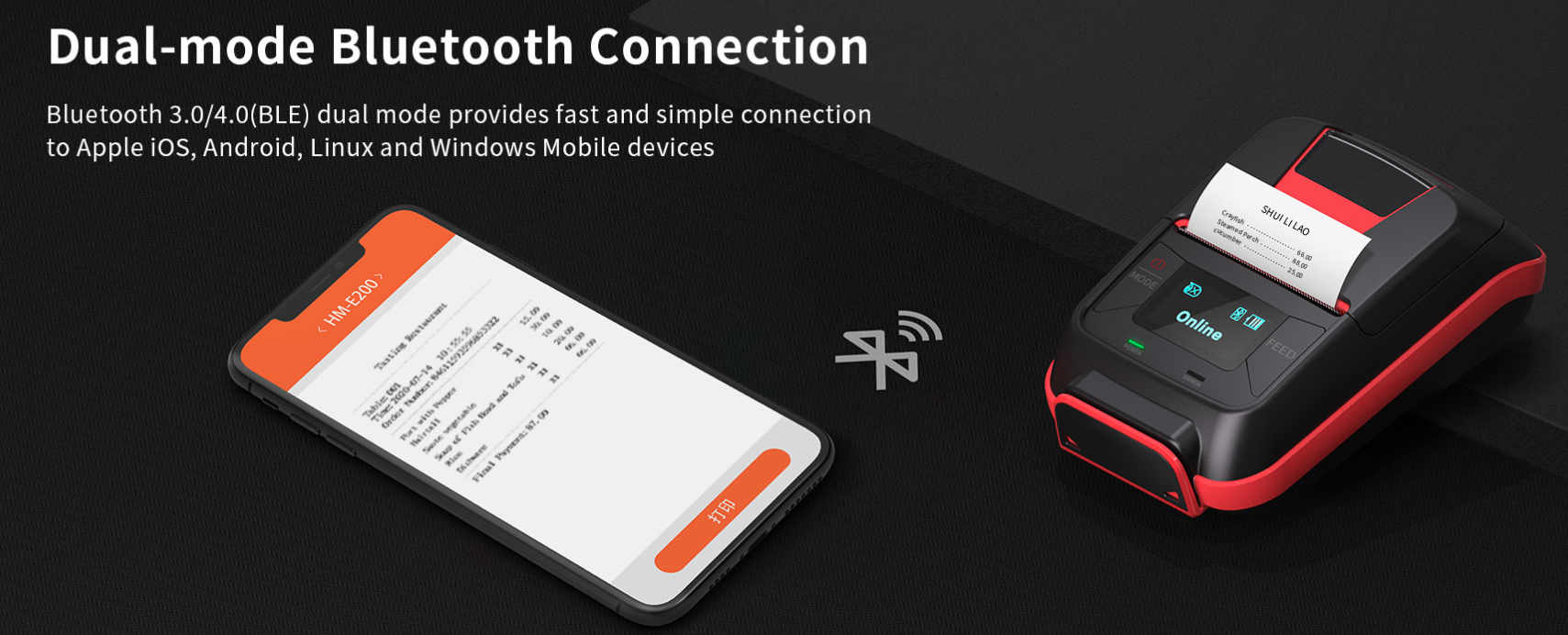 HPRT portable receipt printer can print receipts and barcode labels. In supermarkets, logistics, warehouses, and other scenarios, staff often need to print product labels, price labels, food labels, package labels, and barcode labels on the move to identify price, size, production date, models, etc.
HPRT handheld barcode label printer adopts thermal inkless technology. Users can connect the printer to iOS or Android devices via Bluetooth (optional Wi-Fi for some models), easily connect to mainstream smartphones such as Apple, Xiaomi, and Huawei, and edit and customize print content. At the same time, the printer is equipped with a large-size screen, which is convenient for users to view.
Handheld Label Printer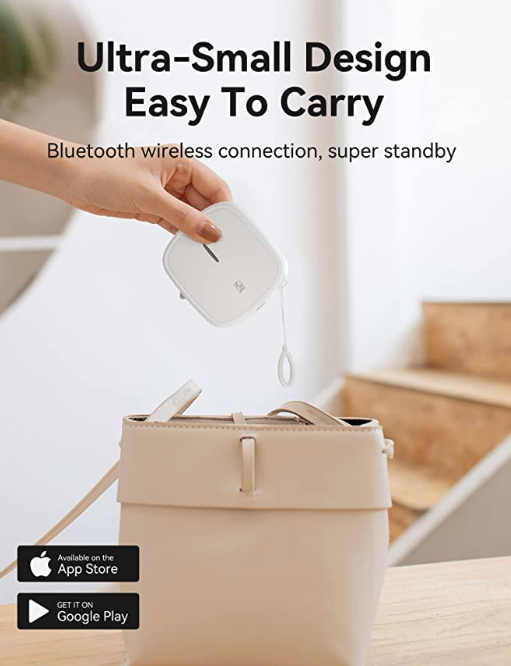 In contemporary life, there are often piles of bottles and jars, cluttered desktops and data lines at home, and there are many people who love to record their lives in a new way. Whether you need to organize items or create a beautiful handbook, or need to print other stickers, small and lightweight handheld label printing is the best choice.
In order to meet the label printing needs in daily life, HPRT has developed H11, M11, Q2 and many other mini label printers. Users only need to download the app and can  print DIY labels. The Apps contain a variety of templates, icons, expressions and other interesting materials, which can provide great freedom for you to determine the characteristics and style of your life.
Portable Photo Printer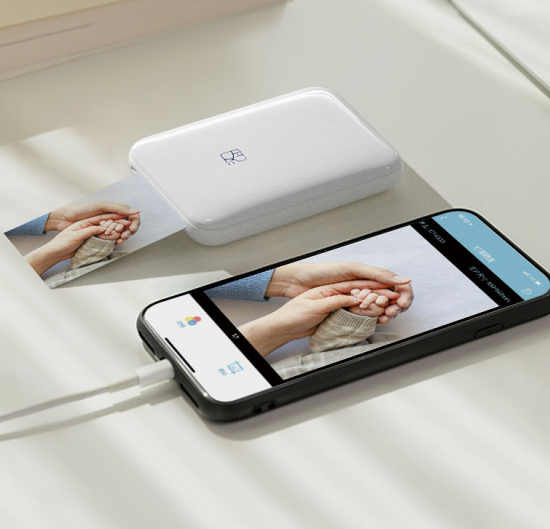 Are you a photographer who is keen to take pictures to record your life? Do you have countless meaningful moments that you want to record? Have you seen countless mountains and rivers just to experience the natural beauty of the world? There are many kinds of beings with various shapes and postures in the world: mountains, rivers, lakes, and seas, even the beauty of nature in four seasons is quite different. The meaning of the photos is to turn moments into eternity, to flexibly combine the light and shadow to create images to preserve those moments in life that touch your heart.
For these special moments, a portable photo printer that can record photos at any time can meet your instantaneous photo printing needs. HPRT mobile phone photo printers MT53 (zink photo printer) and CP2000 (dye-sublimation photo printer) are stylish and simple in appearance and compact and can be carried in your pocket. Just download "C-Print" on your mobile phone and connect it with a photo printer through Bluetooth, then you can edit and print photos of various sizes at any time.
Since its establishment in 2012, HPRT has obtained more than 500 patents in the design and manufacturing of printers to the development of relevant application software, drivers, and embedded applications. Whether you need a commercial portable printer, a personal portable printer, a portable receipt printer, a label printer, a barcode printer, a photo printer, or a portable A4 printer, HPRT can provide you with a suitable solution.
HPRT always works to provide you with one-stop portable printing solutions, trying to make your work and life more convenient and efficient, and improve your happiness.